Real talk: There is nothing in the world more infuriating than your phone dying while you're out at a bar or at the gym. (War and famine come in a close second and third, respectively.) While there are countless wearables targeted at solving this problem, from a dress that charges your smartphone using solar energy to a pair of smart chinos that use—wait for it—an electromagnetic field, few of these options are currently widely available on the market, nor are they particularly attractive.
Fortunately, two New York City-based entrepreneurs have come together to provide a solution to the eternal problem of cell phone battery loss, so you never have to beg another bartender to let you use his iPhone 5 charger again. The startup Q Designs is launching the QBracelet, a sleek, lightweight bangle containing a hidden microUSB that lets you charge your phone on-the-go.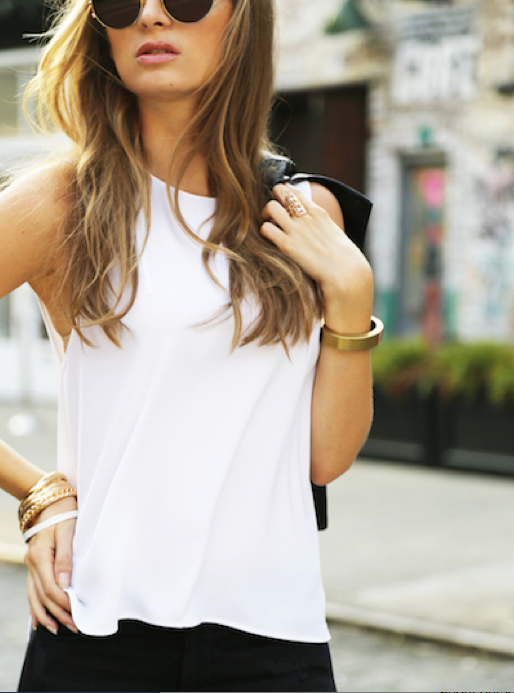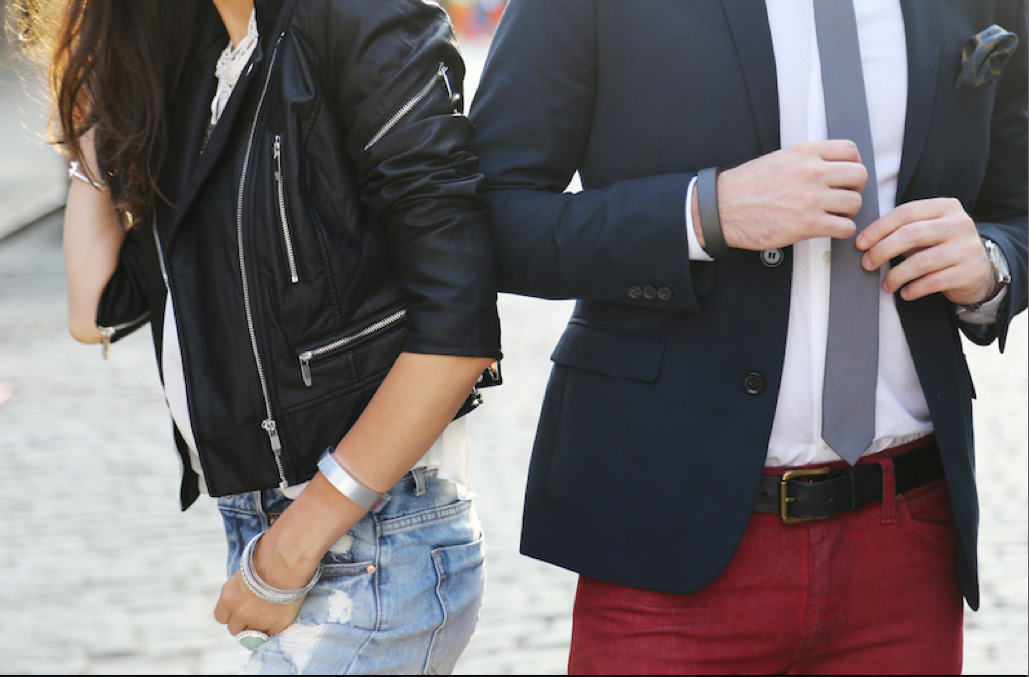 Created by James Kernan and Alessandro Libani, two former Babson business school students, the QBracelet ($99, or $79 for early adopters) lets you cordlessly connect your smart phone to a USB hidden in its clasp. A customized curved polymer lithium ion battery inside the bracelet charges your phone.
The bracelet is extremely lightweight—Kernan and Libani say it's about 40 grams, as opposed to your standard Michael Kors watch, which he says is approximately 240 grams—and it comes in three colors: brushed and matte black, brushed and matte silver, and polished gold. (I saw the matte black model, which looks less like a piece of jewelry and more like an iPhone accessory you'd buy at the Apple store.) Its design, Libani says, was inspired by the mod movement of the 1960s: "We wanted to make something a British teenager would wear: It's sleek, minimal, modern."
Like most wearable startups, Q Designs aspires to create a wearable that doesn't look like a wearable, one that appears to be purely decorative. "We didn't want you to know it's a piece of technology on the outside. We didn't want one LED, we didn't want one button," Kernan says. "I want somebody to wear it and if a random person saw it on your wrist, maybe they'd notice it was different, but they wouldn't notice it was a piece of technology."
Given wearables' reputation for being bulky and ugly, that's a tough feat for any startup, but the Q does, in fact, look like the kind of bangle you'd see at any flea market or accessories store. It's also intended to be worn by both men and women, unlike other wearables that appear to be targeted almost exclusively at a female market. (You can also hook it to your belt or bag if you don't want to wear it on your wrist.)
"The unisex aspect was important to us because most wearables, even something like Ringly [a smart ring that delivers cell phone notifications] and Everpurse [a purse that charges your phone]—they alienate men," Libani, whose background is in men's apparel, told me. "We really wanted to make sure we could make something for both."
Will men be more willing to wear a phone chargeable bangle bracelet than a phone chargeable purse? Although Kernan and Libani say that men have so far been receptive to wearing the bracelet, I remain skeptical: In spite of the myriad progress we've made in terms of breaking gender role molds, I can think of few men who'd don a bracelet under any circumstances, regardless of how simple and utilitarian it might be.
Despite the fact that the QBracelet might not instantly appeal to every member of its target audience, it's certainly a step in the right direction for the wearable market as a whole, which is growing rapidly and is estimated to be worth at least $8 billion by 2018. Combine that with the increasingly importance of battery life and the demand for it, and the QBracelet could have an easy win. 
"Someone asked us recently, what makes a good wearable, and basically what we said was this: When you go out on the street, you wear street clothes, and when you go to the gym, you wear gym clothes," Kernan says. "But a lot of these wearable companies are designing fitness trackers that they expect to wear with your gym and street clothes. It doesn't make sense because that's not the way we work as a society. We designed something that can be worn on the street, and it's an easy solution to a universal problem."
Photo via Q Designs