Sebastian Gorka, a former national security expert and aide to President Donald Trump, has an arrest warrant out on gun charges in his name in Hungary, according to the website 444, which found the warrant on a police database. Gorka was originally born in Hungary.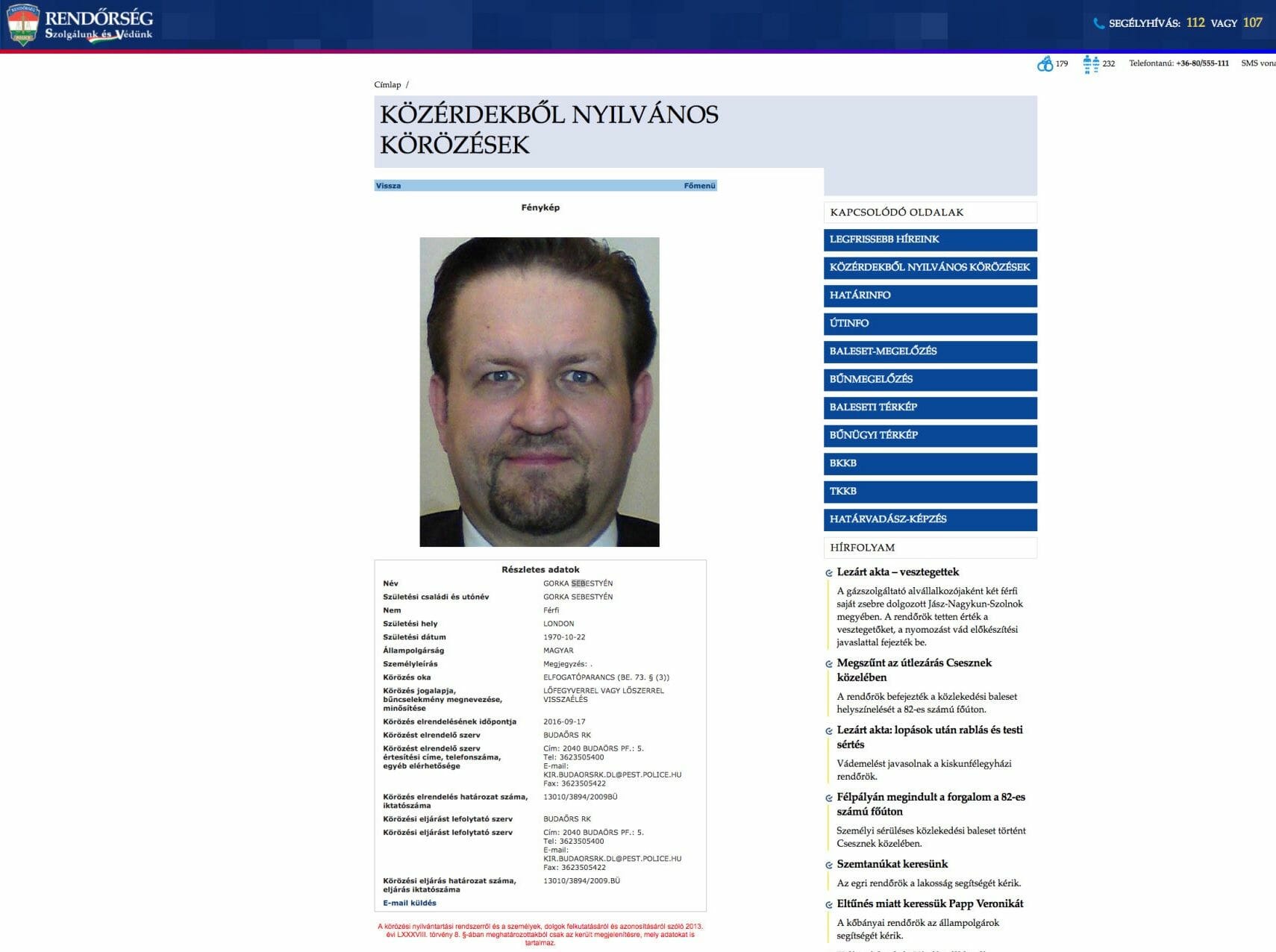 The warrant was issued on Sept. 17, 2016, so it was in effect during the time Gorka was advising the Trump campaign and serving in the White House. During that time, Gorka met with the Hungarian Foreign Minister Péter Szijjártó.
According to the Hungarian police's website, Gorka is wanted for "firearm or ammunition abuse."
Gorka's enthusiastic love of guns became a major meme in 2017, when he was profiled by Recoil.
Gorka never leaves home without two pistols, two flashlights, a copy of the Constitution and a tourniquet https://t.co/tlEWDcC3F5 pic.twitter.com/TcFCZCChps

— Robert Maguire @ #NICAR20 (@RobertMaguire_) November 25, 2017
444 reports that it's possible the warrant could stem from something as far back as 2009. When reached by BuzzFeed News about the warrant, Gorka declined to comment.
This is not the first gun trouble Gorka's been in. In 2016, he was arrested at an airport in D.C. for bringing a handgun through security. A judge dismissed that charge after Gorka met the requirements of a plea deal.
H/T BuzzFeed News