Even Reddit admits that the site is becoming the world's largest imageboard. Advice Animals and cats are so ubiquitous on the social news site that even the company's sales deck, the company's visual presentation used to land advertisers, is chock full of them.
Sales decks tend to include a series of slides that highlight key data to potential clients (page views, unique visitors, etc.) Every media company—print, television, or online—uses them and Reddit is no exception. 
What separates Reddit from the pack is that the site's sales deck, made public today by Digiday, is packed with memes.
Take this slide, which graphs the site's meteoritic rise in monthly pageviews over the years. Really impressive stats, but not as awesome as that cat.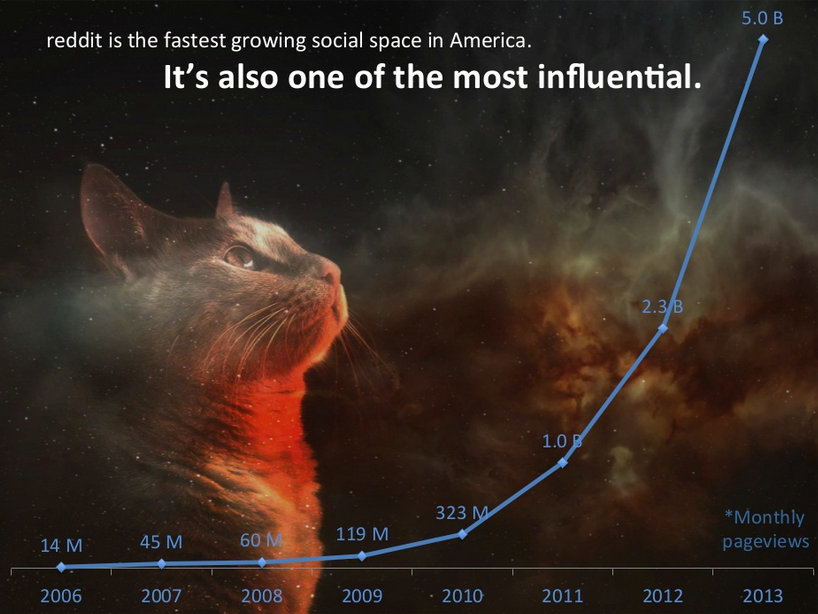 Or this one, which contains various blurbs about how engaged Redditors are (20 minutes average time spent on the site!).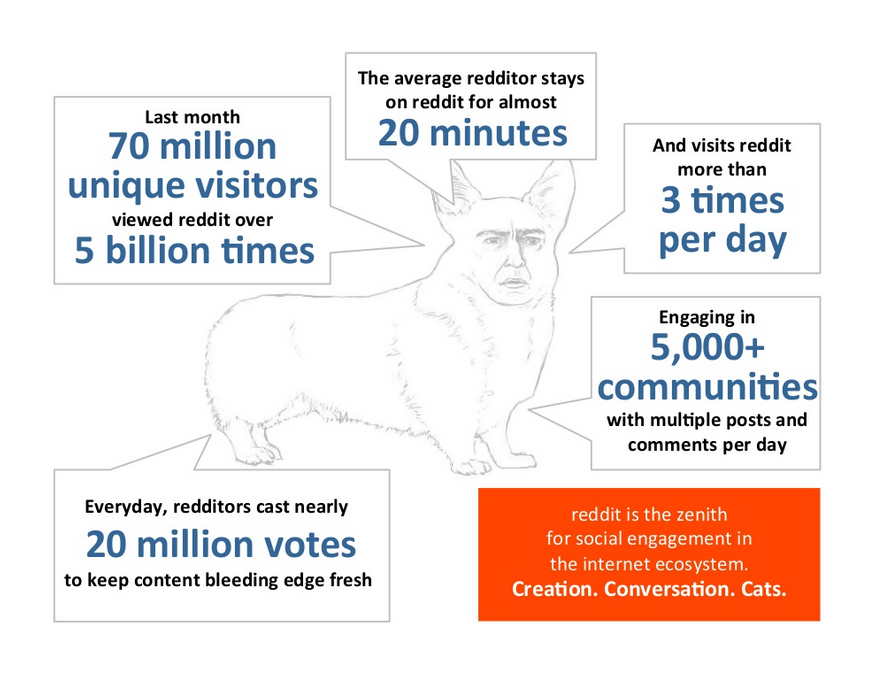 Reddit's sales team also incorporates the site's most famous users into its sales pitch. Included in the slide below are none other than Stephen Colbert, Wil Wheaton, and Jimmy Fallon. 
We would have included Zach Braff and President Obama, but that's just us. 
Of course, it wouldn't be Reddit without at least one mention or appearance from Grumpy Cat.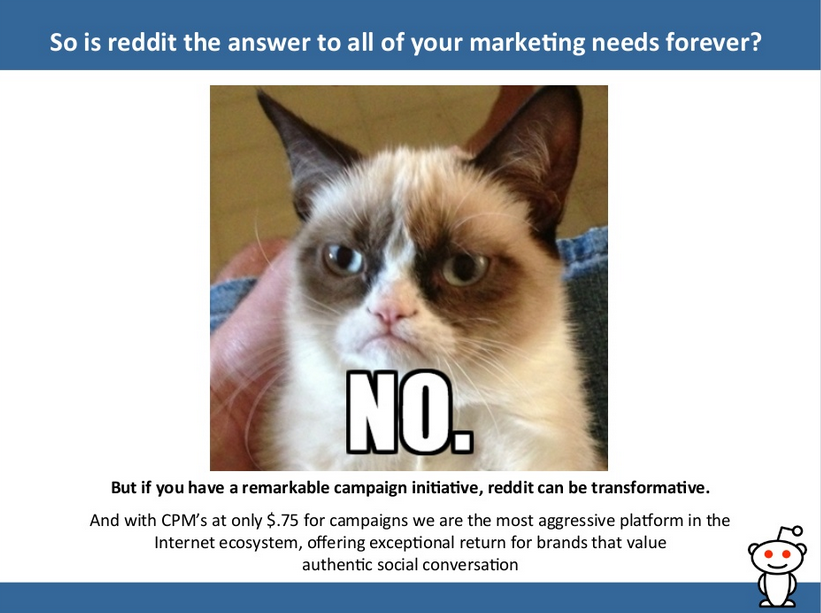 The sales pitch is highly unorthodox, but this is Reddit we're talking about. The site's sales team is surely aware that their company peddles in easily consumable content—memes and pictures—and have created a deck that reflects this accordingly.
Photo via Mike Cole/Reddit