For the past few days, a strange piece of fanfiction has been doing the rounds in British journalists' inboxes. Written in Comic Sans, it involves a member of the House of Commons who won a special election last week. Oh, and a triceratops.
Here's a segment. Warning, it gets a little NSFW.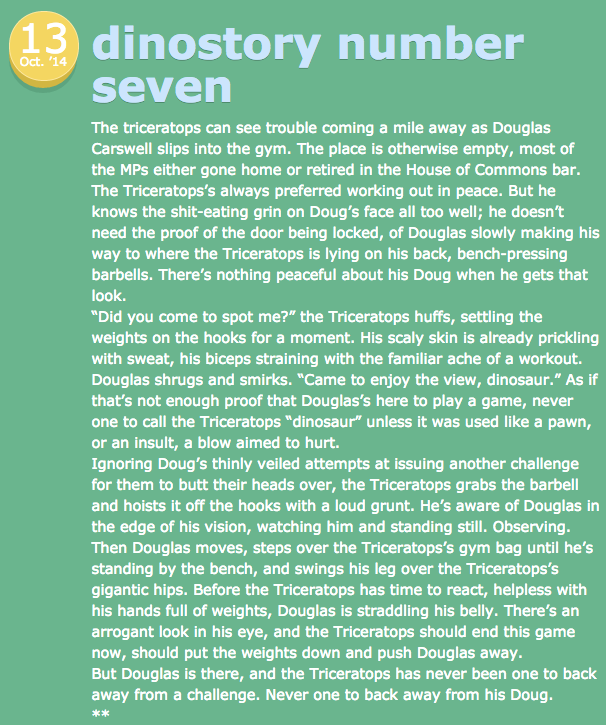 Former Kernel editor Milo Yiannopoulos first tweeted he had received the extremely strange story about the member of Parliament via email.
I've just been sent Douglas Carswell/dinosaur slash fic (NSFW) "for publication" pic.twitter.com/zm4EtwzyKj

— Milo Yiannopoulos (@Nero) October 13, 2014
Other journalists revealed they had also received the story, but that their email clients had wisely placed it into their spam folders.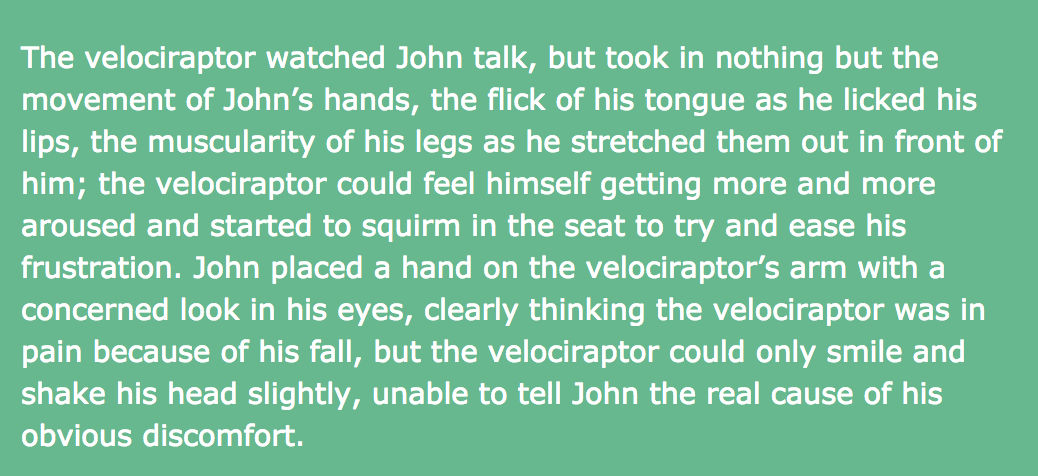 Further investigation suggests that the author behind the story is a prolific writer who regularly composes slash fic about famous British personalities and dinosaurs. This includes former foreign secretary David Miliband and a stegosaurus, and well-known broadcaster John Humphrys and a velociraptor.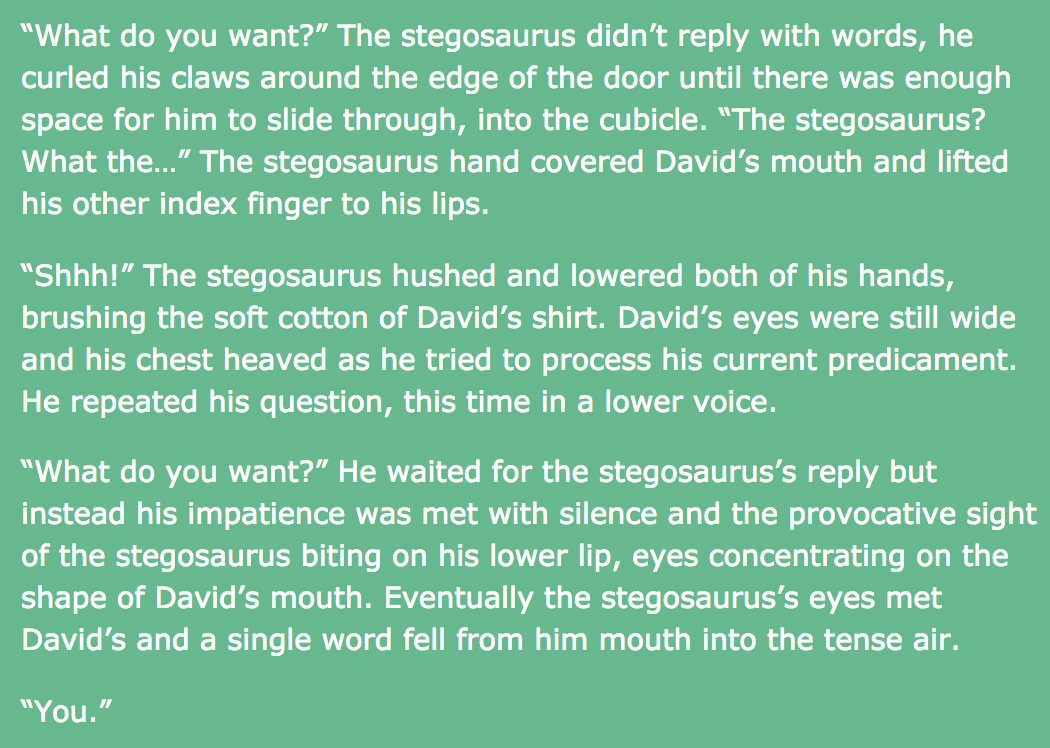 Photo via Flickr/Zachi Evenor | Screengrabs via dinostories.wordpress.com