Sure, video chat on your smartphone is pretty cool, but it's nothing compared to being able to send a smell. At least, that's the idea behind Vapor Communications' oPhone DUO, a bulky smartphone accessory that lets conversation partners deliver various odors to each other. Addressing the size concern—the DUO takes up about as much room as a toaster—Vapor is now showing off a much smaller version which it calls the UNO.
As an added bonus for anyone who is already pledged to the oPhone DUO Indiegogo campaign, the company is offering the new, smaller unit for one dollar. Those who already have a DUO on order can pledge the additional buck in a separate donation tier.
The UNO works in much the same way as its larger predecessor. Once paired with the oNotes messaging app, users can send specific aroma commands to each others' oPhone accessories. The oPhone unit then mixes the required amount of scented liquids together from a set of replaceable cartridges and puffs it out in a blast of fragrance.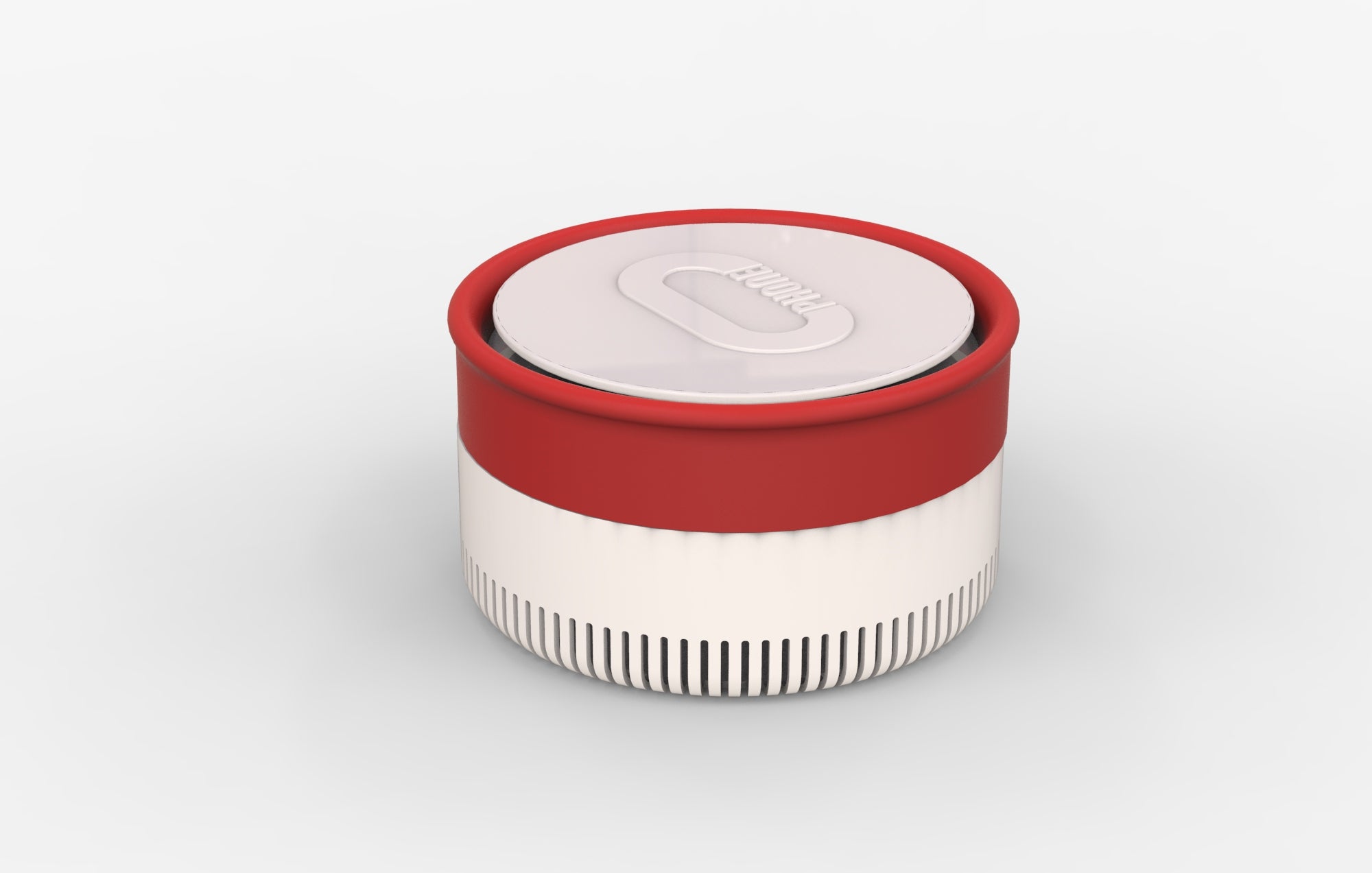 The oPhone UNO. Photo via Indiegogo
The types of scents available to the recipient are entirely dependent on which flavors they have equipped, so unfortunately you won't be able to bomb your friend with the aroma of a rotten burrito.
Both the DUO and UNO are clearly novelty items, and while they add a bit of fun to the traditional messaging experience, it's hard to imagine that smelly texts would be enjoyable after the first day or so.
The general public seems to feel the same way. Despite a ton of press coverage and a lengthy crowdfunding effort that has been running for over a month, the company has raised less than a third of the $150,000 goal. The campaign uses Indiegogo's flexible funding option. so the company will collect all the funds pledged regardless of whether it reaches its goal. The devices are not expected to be ready for consumer use until April of 2015. 
Photo via Vapor Communications/Indiegogo