Former President Barack Obama hit back at people who say they "don't care about politics" by saying he doesn't care about Pokémon.
Obama, starring in a video trying to encourage voter engagement, went through a number of excuses people give for not voting. The video comes just over two weeks before the 2018 midterms.
The first excuse for not voting was people not caring about politics—and that's where the president made his feelings known about the popular franchise.
"'I don't care about politics.' Look, I don't care about Pokémon, but that doesn't mean that it won't keep on coming back," he says. "That's actually what people in power are betting on: that you'll check out, that you won't vote. And when you opt out, that's what allows other people to essentially fill that void. It allows them to do nothing about the things that you'd like to see the government do. So if you really want to throw a wrench in their plans, throw them out. Vote in somebody better."
President @BarackObama doesn't have time for these 7 excuses not to vote. pic.twitter.com/2Etpm6taTq

— ATTN: (@attn) October 17, 2018
Other excuses the former president went through included:
"Why bother voting when I can't relate to the candidates?"
"My vote doesn't matter"
"Midterm elections are boring"
"I don't know the candidates well enough, I am uninformed."
"I don't know where I'm supposed to vote"
"I don't have time to vote"
The former president's views on the beloved pocket monsters, however, were really what caught the internet's attention.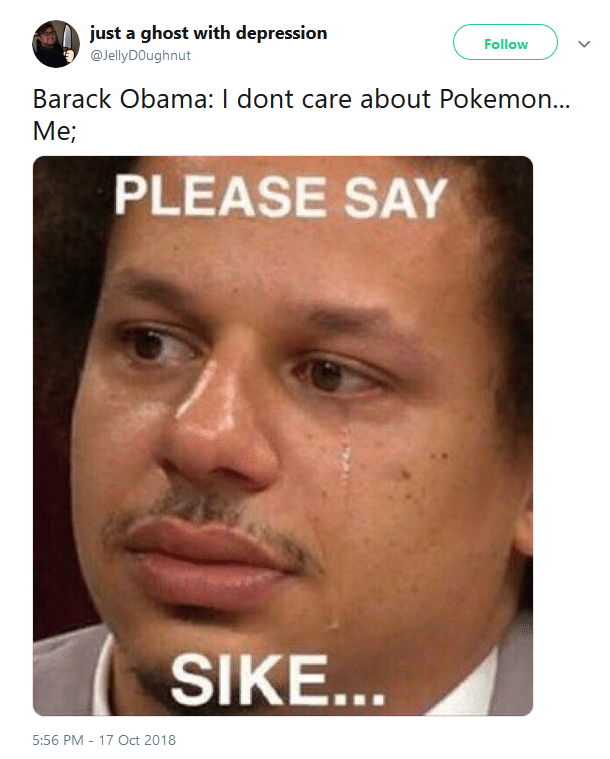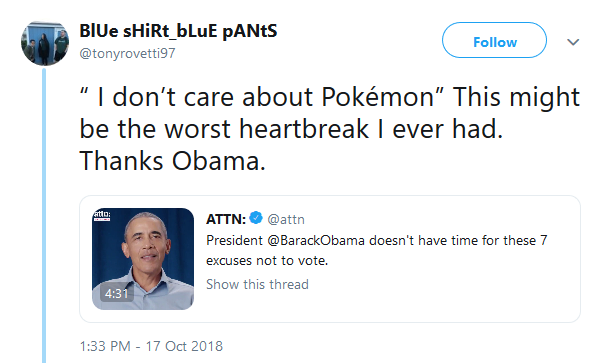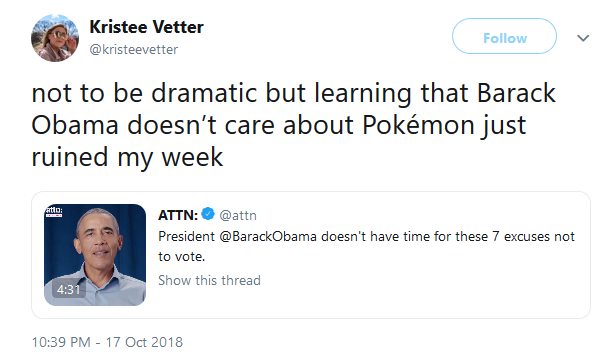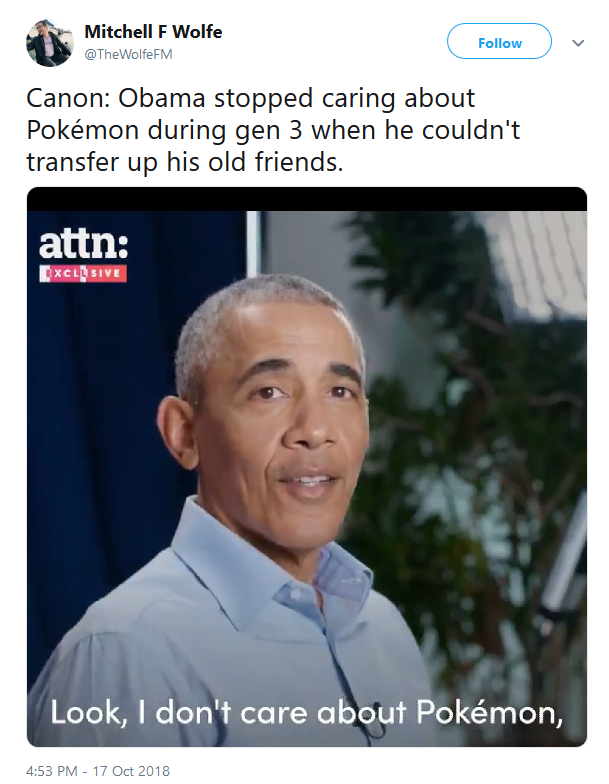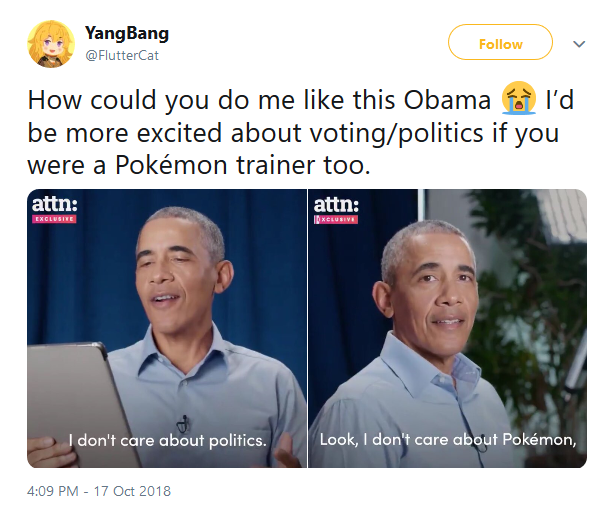 This isn't the first time Pokémon has been roped into politics as an excuse for not voting. In 2016, Hillary Clinton infamously said she hoped people would "PokémonGo to the polls" for her.
They did not.
READ MORE: