NASA released the third edition of its software catalog to the public—giving the world free access to tools it uses to explore the universe.
As you can imagine, many of the those are highly technical guides on blasting off rockets and space travel. For example, "Knife" is a library that "calculates the boolean subtraction of arbitrary watertight triangular polyhedral in order to make near-field sonic boom predictions."
Right there with you, NASA.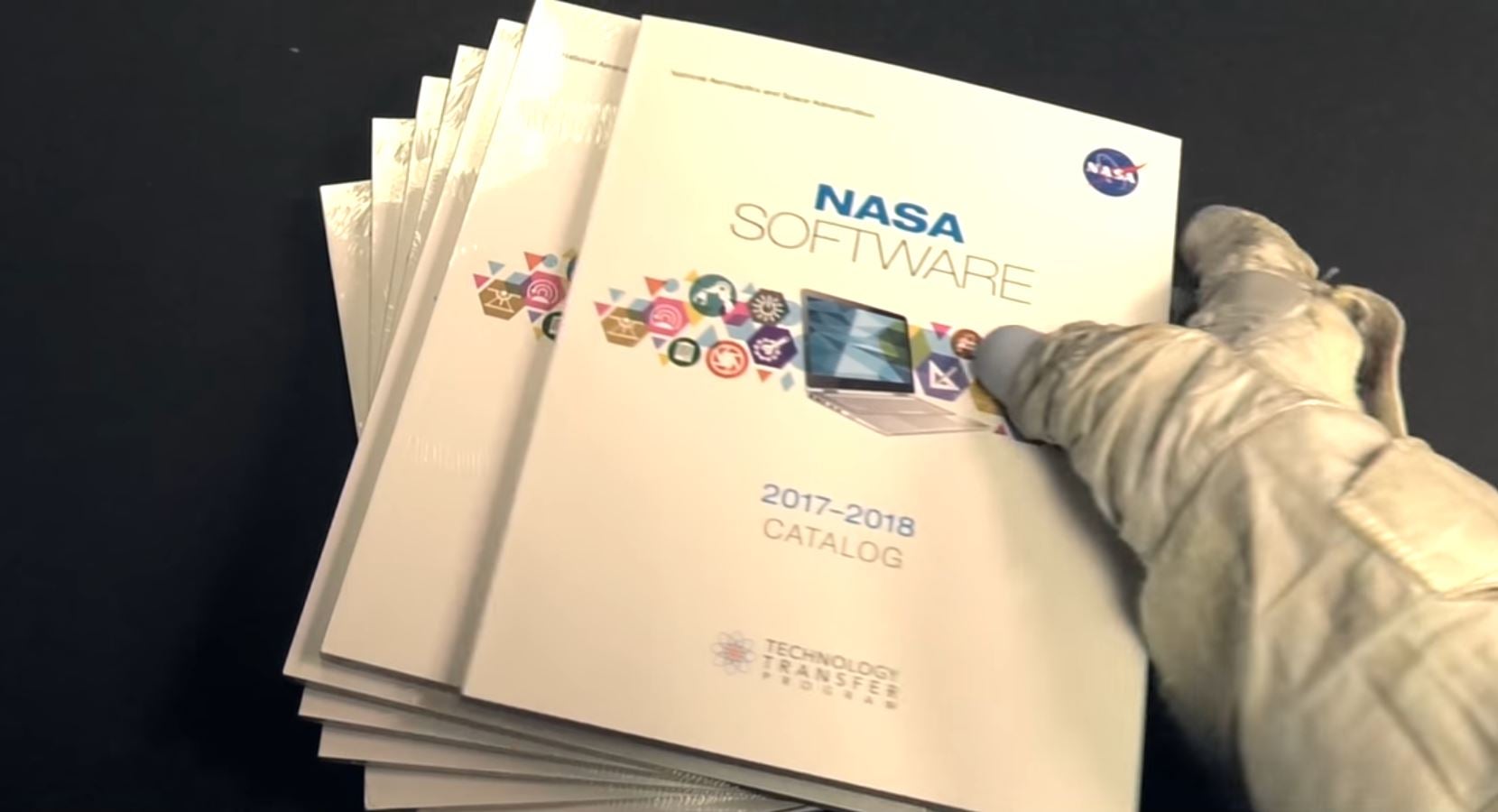 But don't worry, the independent agency knows we all love space, and is giving access to some incredible pieces of software that you might end up spending the rest of your week playing with.
Here are the 10 most interesting things you can request to download from NASA. (Did we mention it's free?)
Worldview Satellite Imagery Browsing and Downloading Tool
Worldview is a software tool that lets you download imagery from NASA satellites. According to the organization, it will let you "discover interesting phenomena." The images are available four hours after observation, and can be viewed in its native resolution. The software gives you the ability to pan and zoom through space and time to find the most relevant information available.
Global Planetary Reference Models
This software series is an open source computer code (C++) that shows computer models of the atmospheres of Earth, Mars, Venus, Neptune, and Titan (Saturn's moon—the only body besides the earth to possess surface lakes and seas). Scientists use this code to create more reliable spacecraft. They also come in handy for missions by providing a planet's density, temperature, and wind speeds.
Goal Performance Evaluation System
GPES is mainly for businesses and can determine an organization's performance by the achievements of its employees.
CARES/LIFE
This NASA software was made to predict the reliability and life of structures made from ceramics and other brittle materials (glass, graphite, and intermetallics).
NASA Hazard Management System  
HMS is a web-based location that compiles hazards, regardless of origin, and lets you report and manage real-time hazards and controls.
NASA Root Cause Analysis Tool
In a similar light, RCAT compiles anomalies, close calls, and accidents, and links them with corrective actions to prevent recurrence.
PixelLearn
This one sounds like some sort of educational gaming software, but it's actually a tool used to classify pixels in an image data set. It uses algorithms to find structures in the image or label individual classes to extend labels to the rest of the image.
Video Image Stabilization and Registration (VISAR)
VISAR (an amazing acronym we should point out) is a software program that will stabilize video images that have distortion due to motion.
What's Up at Wallops (Android and iOS)
What's Up at Wallops lets people experience launches and flight projects as spectators. According to NASA, the mobile app provides tools that help answer questions like, "When is the next launch?" "What is its purpose?" "What can I expect to see?" "Where should I look?" "How can I follow along with the countdown?"
NASA Glenn Research Center: The Early Years (iPad)
This application contains imagery and descriptions from the Glenn Research Center image archive in Cleveland. This field center houses NASA history from 1941 to 1979. The software has been compiled and bundled as an iOS app for the iPad and on the Apple App Store.
Once you get through all of those and are feeling inspired to become the next Elon Musk, feel free to check out this year's 154-page software catalog, which does its best to explain hundreds of available software tools in plain English.
H/T TechCrunch