The biggest news from today's Apple event wasn't about Apple at all.
As a representative of the Cupertino giant started to discuss a redesigned App Store experience to thousands of developers, all eyes were on the spotlight app in the demo. Monument Valley 2, the highly anticipated sequel to the puzzle platformer that swept the nation in 2014, is now available for iOS.
Developer Ustwo confirmed the news on Twitter.
We're extremely proud to announce #MonumentValley2 is available right NOW on the App Store: https://t.co/WkjZ38sAjy https://t.co/cu32oFmclF

— ustwo games (@ustwogames) June 5, 2017
Monument Valley originally came out for iOS and Android in the spring of 2014, but it was the app's guest appearance on Frank Underwood's iPad in season 3 of Netflix's House of Cards a year later that rocketed the indie game to stardom.
For those unfamiliar with Monument Valley, you played as Princess Ida as she navigated Escher-esque platforms and castles to reach new, unexplored territory. As with most games, obstacles and enemies can block your way, but unlike in others, a tap or a twist can redesign the level to help you turn a previously impassable path into an obstacle illusion. The original game was praised widely for its crisp level design and clever mechanics, and the new edition promises to build on that as Ro is charged with "teach[ing] her child about the mysteries of the valley." The new release also boasts a vibrant palette of colors that its darker predecessor lacked.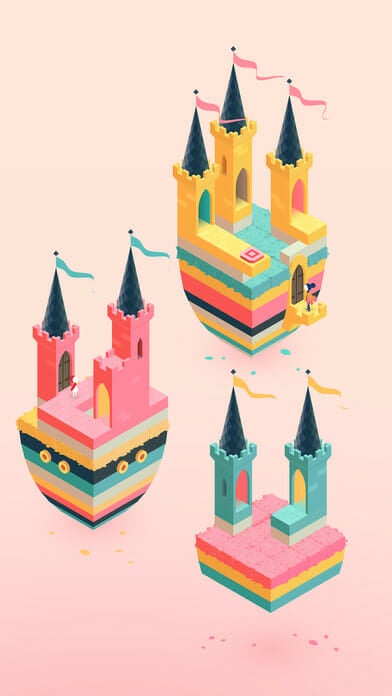 Monument Valley 2 is available for purchase for $4.99 in the App Store. Its Android release followed after about a month for the original, so stay tuned to find out if the sequel follows a similar schedule.