Lovematically is "a platform that automatically likes every single post that passes your Instagram feed." At least, that's what it was. The idea was to take manual 'liking' out of the equation, so that you could show your approval without having to do anything. And it existed for a full two hours.
Despite its short life, it had rather innovative origins—which is to say it got its start on the Instagram black market. The Lovematically team bought 1,000 fake Instagram users and, using Instagram's own API, built five clients off of each, assigning a client to each user who signed up for the service. They routed the requests to like photos around the world, randomizing the IP addresses to make it more difficult for Instagram to track down who had hacked the API.
The app was released to 5,000 users on a first-come, first-served basis last Friday morning. And then two hours later, Instagram shut it down. Rameet Chawla, its creator, and his team knew their product operated against Instagram's Terms of Use, and they knew that as soon as it went live Instagram would do everything it could to shut them down. All posts on Facebook—which owns Instagram—that included links to Lovematically.com were deleted, and any attempts to post these links are still met with an error message.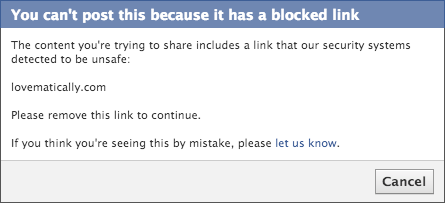 The team thought they could keep the hack alive for at least a week. They were, of course, wrong.
That Instagram quickly shut the operation down is not a surprise, so why would anyone build this in the first place? Lovematically was a solution to a personal problem, a breach of Internet etiquette that was having IRL consequences: Chawla's friends were frustrated with him, because he never liked their Instagram photos.
"They thought I was looking but not liking," Chawla, a mobile architect at Fueled, told me over the phone. But he didn't want to actually go through his Instagram feed and manually "like" the photos that he… liked. (Who has the time?) So he did what any good programmer would do and put together some code.
"There's no harm in liking," he thought. "I'll just do it in an automated fashion."
Even as he considered the act of liking—and the attendant sense of validation for the 'liked'—harmless, he wondered at it. In the airport one day he overheard a father asking his daughter about a fight she'd had with a friend, only to learn that the other girl had liked her last few photos.
"So," she said, "We're practically best friends again."
This didn't make any sense to Chawla.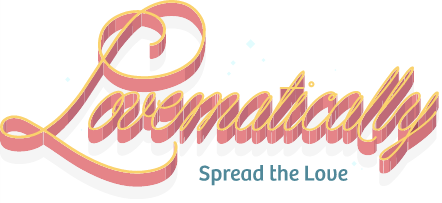 "I am only on Instagram or Facebook to humblebrag," he told me. He'll post a photo when he is on vacation or featured on a street-style blog, but that's about it. "I don't consume other people's information."
Thus, his need for Lovematically.
According to a post he wrote announcing the public availability of the hack on Friday, in the three months that Lovematically has been running on Chawla's own feed he's averaged more than 30 new followers per day; concurrently, the number of likes his photos received skyrocketed. He allegedly even had people coming up to him on the street—people he did not recognize—to congratulate him on what good work he was doing on Instagram. Automating his Instagram likes even ended up generating a half-million dollars in leads for Fueled, he says.
But Chawla, an admittedly self-involved Instagram user, brushes this off: "I think people give too much value to the like."
As a case-in-point, he referenced a woman he briefly dated who sent him a text after he'd had the beta version Lovematically running for some time:
Hi! Would you do me a favor and unfollow me on Instagram or at least stop liking all my pictures? I don't especially want to have you in my universe. You can play that game with other girls but not me. Thanks!
Chawla still laughs with incredulity when he remembers this. She has since blocked Chawla on both Instagram and Facebook, so it's unclear whether she knows the whole thing was part of a "social experiment."
"That text is insane," he said.
But is it? If suddenly someone were liking every single photo of yours that passed through the feed, wouldn't it be strange? A Daily Dot editor, Molly McHugh, was using Lovematically during its short availability, and while she found the concept interesting, she also thought it unsettling.
"It's super weird to not log in to Instagram at all and then get a report that's like 'you liked TONS of photos today,'" she told me. "I found myself worrying about liking people's photos that I actually hated or something, like 'what if this ruins my Instagram rep!?' which is horrible and gross but true."
This hits on what Chawla believes is the crux of his Lovematically experiment: getting people to recognize the artificiality of validation we get from social media. Whether it's likes on Instagram and Facebook or faves and retweets on Twitter; he compares these (somewhat astonishingly) to crack-cocaine addiction—a national epidemic driven in large part by inequities of race and class.
"People are addicted," Chawla explained in the blog post announcing Lovematically. "We experience withdrawals. We are so driven by this drug, getting just one hit elicits truly peculiar reactions."
And getting other people to see this dramatic, perhaps absurd comparison is all Lovematically was supposed to do. "I just wanted people to feel what I felt," he said.
Image via Jo Christian Oterhals/Flickr (CC BY-NC-ND 2.0)