The 2017 Lenovo X1 Carbon (5th-generation) brings updated internals and important design tweaks to an established ultrabook line.
With a top-rate keyboard, lightweight design, and updated port selection, the 2017 edition of Lenovo's flagship business laptop looks positioned to take its place among the best on the market.
Here's what you need to know about the newest Lenovo ThinkPad X1 Carbon—and whether it's worth its hefty price tag.
Lenovo ThinkPad X1 Carbon build quality
With a carbon fiber-enforced chassis and magnesium roll cage, the X1 Carbon is one of the most durable laptops you can buy. Lenovo claims the ultrabook has been tested against 12 military-grade requirements. While I didn't test that claim, I can at least tell you that it feels extremely well built. The sturdy hinges keep the screen in place better than any laptop I've tested so far, and none of the components feel poorly assembled.
The X1 Carbon was constructed to MIL-SPEC tests for extreme temperatures, shocks, and vibrations. You probably wouldn't want to test any of those, but it's nice when a premium-priced product actually feels like it's worth the money you spend on it.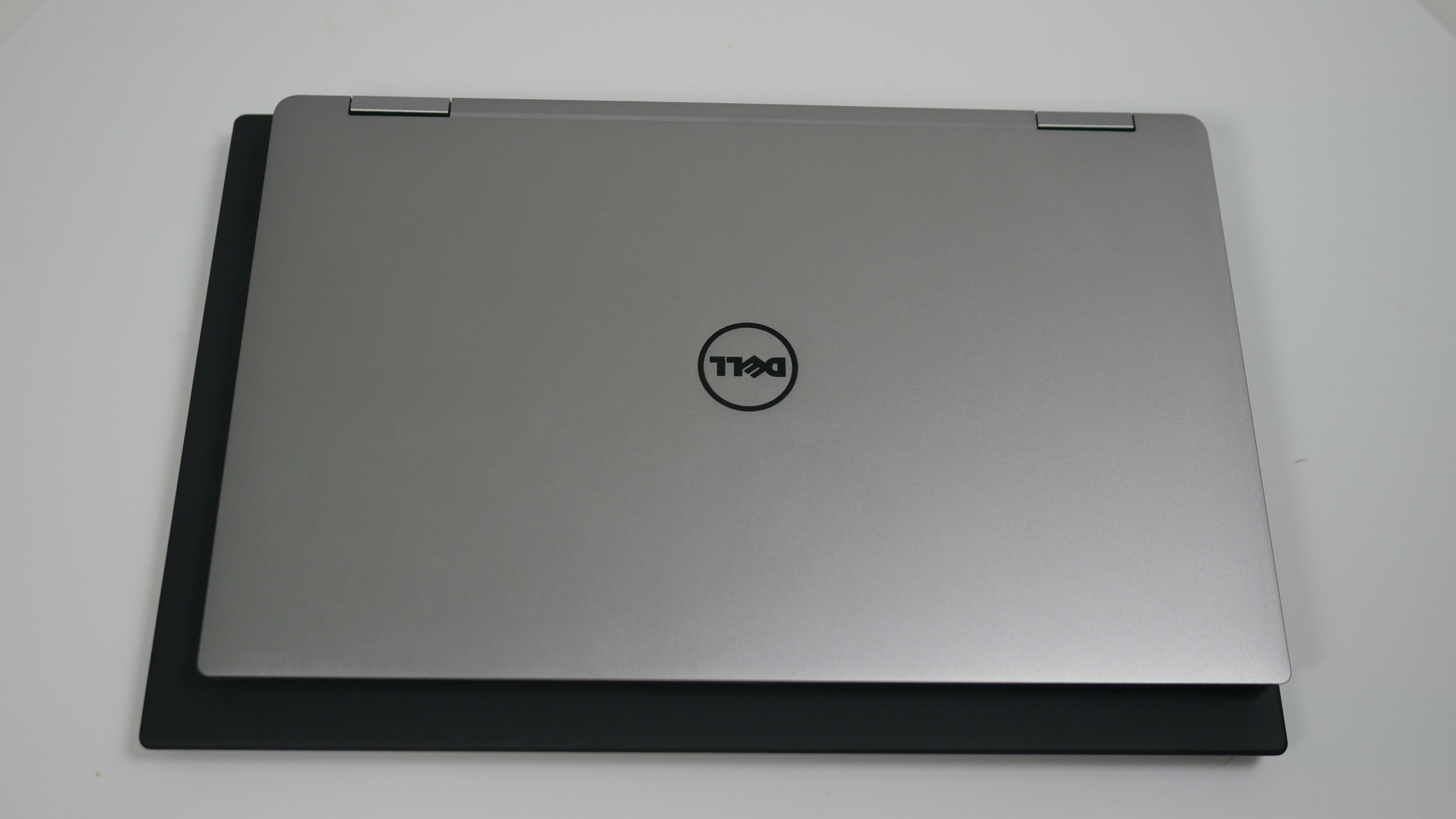 One of my favorite things about the X1 Carbon is how shockingly light it is. Against all logic, the 14-inch X1 weighs just 2.49 pounds, significantly less than the 13-inch XPS 13, a compact ultrabook that is about the size of a 12-inch device. The X1 is also almost half a pound lighter than the MacBook Air. Lenovo has kept its business ultrabook rather thin at .64 inches when closed. That won't break any records, but it keeps things manageable when you're traveling.
If I have one complaint about the build quality of the X1 Carbon, it's that every inch of the machine is a fingerprint magnet. It'd be nice if Lenovo could solve this minor complaint, but it wouldn't be worth compromising on an otherwise excellent build.
Lenovo ThinkPad X1 Carbon display
Lenovo followed Dell's lead and jumped on the bezel-free bandwagon with the consumer-friendly Yoga 910, but it decided to keep things a bit more conservative on the X1 Carbon.
The 2017 Lenovo X1 Carbon comes with two display options: FHD (1920x1080p) and WQHD IPS (2560×1440). Our review model came with a 14-inch 1080p semi-matte display. While it doesn't meet the high standards set by the 1080p display on the XPS 13 2-in-1, the X1 Carbon's screen produced pleasant images overall.
When I watched the trailer for Transformers: The Last Knight, everything was very sharp, contrasts were strong, and all the flashing colors were pleasantly saturated. The white balance also seemed well-calibrated and made the XPS 13 2-in-1 look yellow in comparison. Text was also easy to read on the larger screen, despite having what is quickly becoming a budget display resolution.
My biggest complaint with the X1 Carbon's display is that it isn't as bright as I would have liked. It isn't dim—you shouldn't have any problems using it indoors—but a few more brightness settings could have gone a long way.
The Lenovo X1 Carbon does not have a touchscreen option and is not a 2-in-1. You'll have to turn to the even more expensive ThinkPad X1 Yoga for that. The display does, however, fold flat.
Lenovo ThinkPad X1 Carbon performance
The Lenovo X1 Carbon comes with seventh-generation "Kaby Lake" Intel Core i5 or i7 processors, up to 16GB of RAM, and up to a 1TB SSD. Our review unit came with an Intel i7-7600U processor, 16GB of RAM, and a 512GB SSD. Those beefy internals kept things running smoothly on this Windows 10 Pro device, even when I had two Chrome browsers open, each running at least a dozen tabs. Videos played without buffering and music streaming didn't even kick on the fan.
The i7-7600U isn't the most powerful processor found on consumer laptops—that's reserved for the HQ series in larger devices—but it should do just fine for all but the most demanding users.
Hardcore gamers, however, should look elsewhere. As you'd expect, the X1 Carbon comes with integrated graphics. The Intel HD620 will work fine loading web graphics, playing movies, and doing some quick photo editing, but you should consider buying a laptop with dedicated graphics if you plan on cranking things up to ultra.
Lenovo ThinkPad X1 Carbon battery life
The X1 Carbon has above average-to-excellent battery life depending on how bright you keep the screen and how many tasks you have running. After extensive testing, I discovered the laptop was consistently getting between six and seven hours of life when running numerous Chrome tabs and occasionally streaming video at max screen brightness.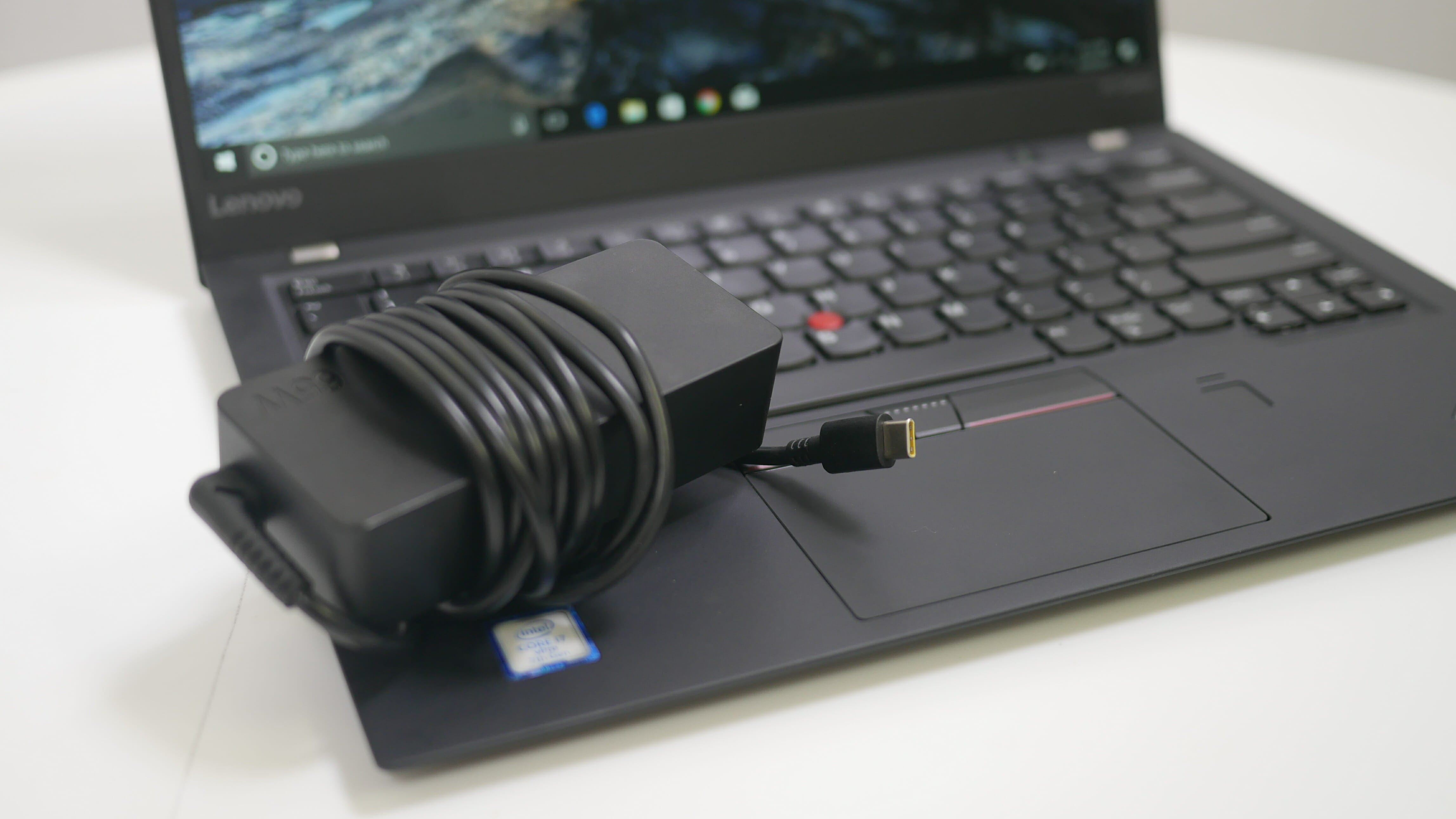 That number jumped up to 11 hours after turning the display down and limiting my processes. Those numbers are both disappointingly below Lenovo's 15.5 hours claim but still better than most competitors.
Even more impressive than its respectable runtime is how fast the X1 Carbon charges. Lenovo claims the USB-C charging port can provide 80 percent capacity in just one hour. Those claims seem to check out. Our review model charged from 17 to 100 percent in about 100 minutes.
Lenovo ThinkPad X1 Carbon ports
If you're still wondering why Lenovo calls the X1 Carbon a business laptop, look no further. The device offers more connectivity options than just about any other laptop its size.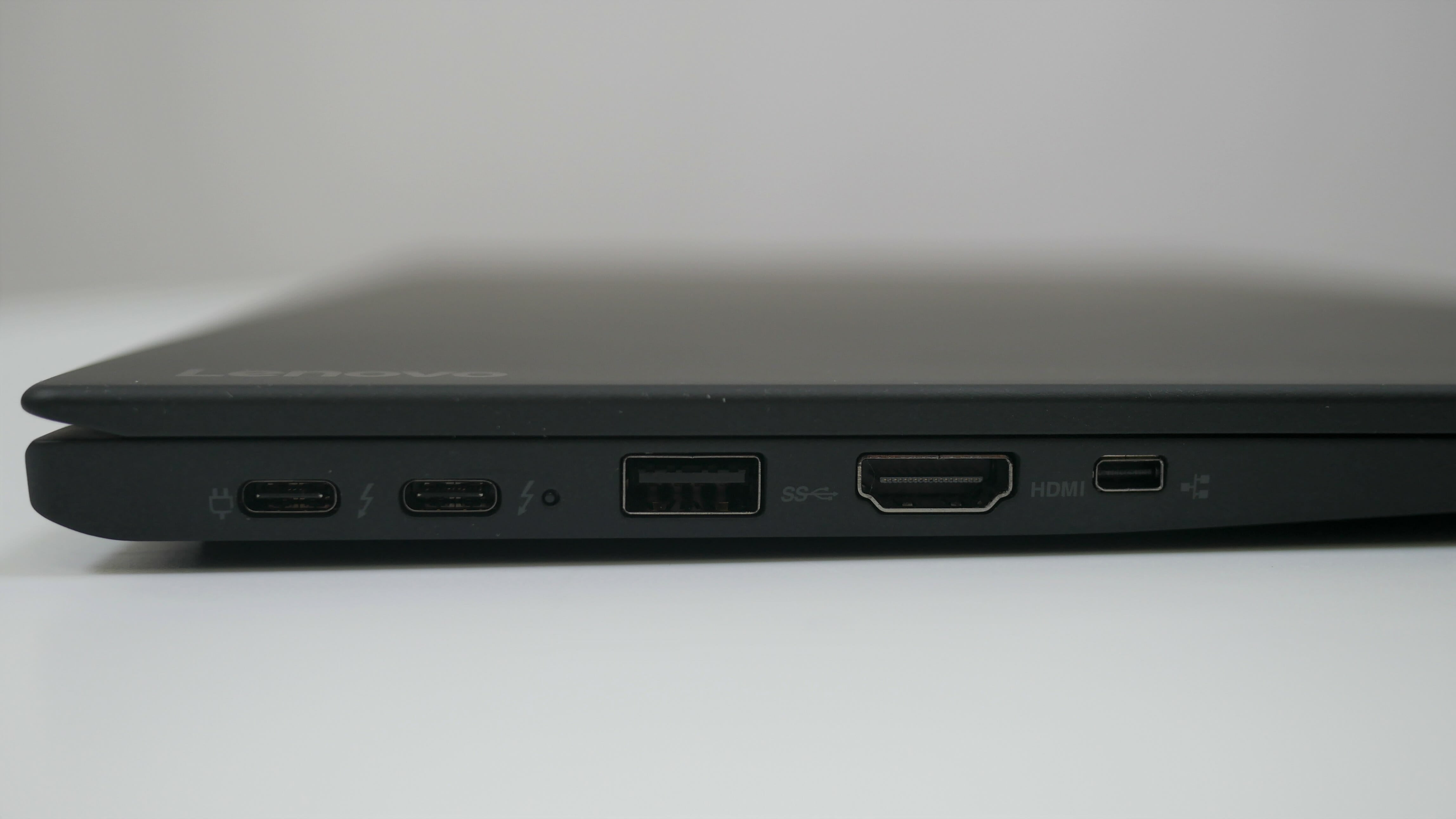 The left side of the device houses two USB-C Thunderbolt 3 ports, a USB 3.0 port, an HMDI input, and a micro-Ethernet port. On the right side, you'll find a Kensington lock, headphone jack, and second (always-on) USB 3.0 port.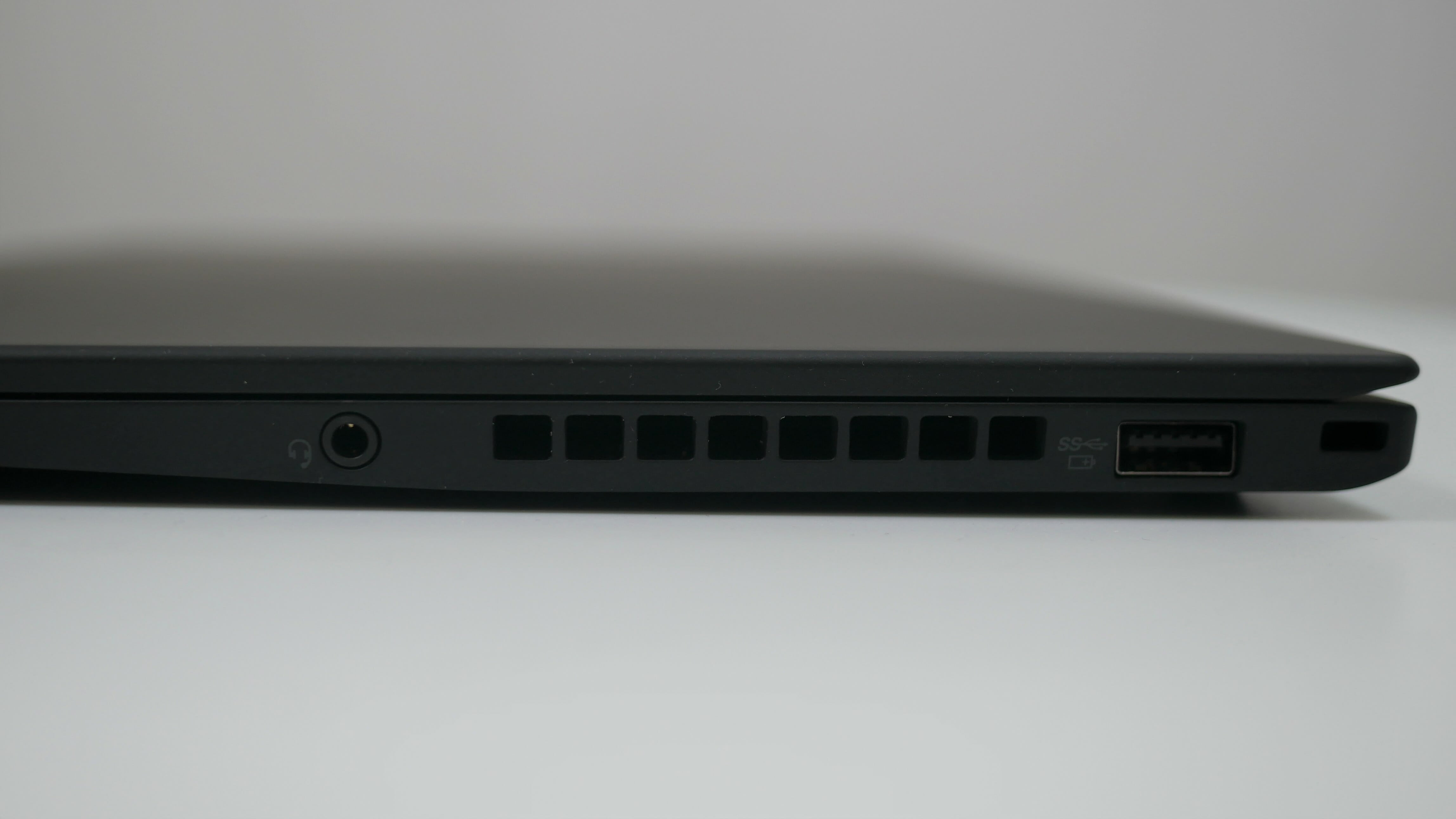 There is also a cover hidden on the spine of the device that can hold a microSD card and SIM card. It's a real hassle to crack open, so let's hope Lenovo makes some changes in future versions.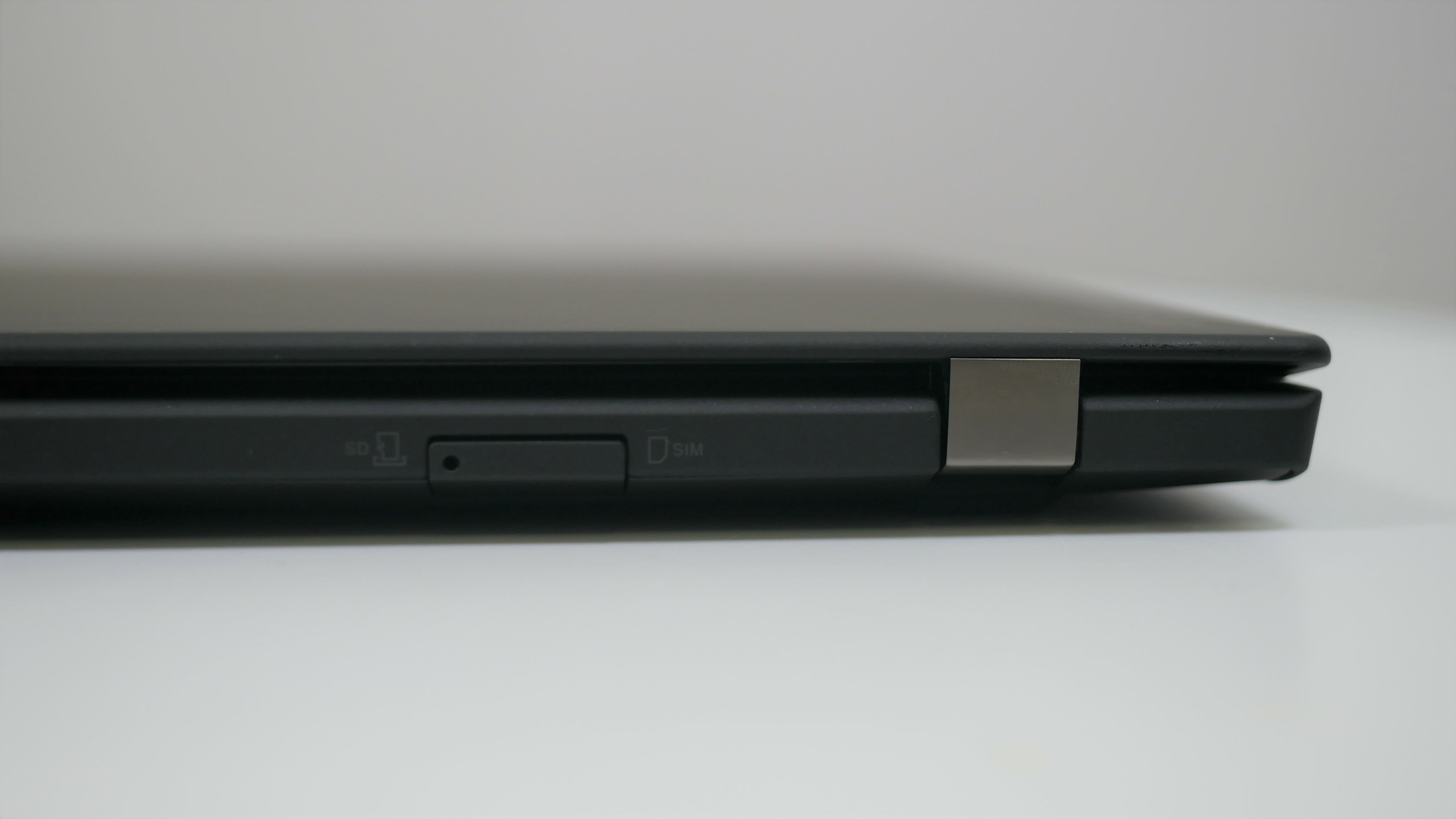 Lenovo Thinkpad X1 Carbon keyboard
I could spend the rest of the review raving about how good the X1 Carbon's backlit keyboard is, but I'll spare you and leave you with this: The Lenovo X1 Carbon has the best keyboard of any laptop I have ever used. In fact, the keyboard is so good, it easily makes up for some of the laptop's other annoyances.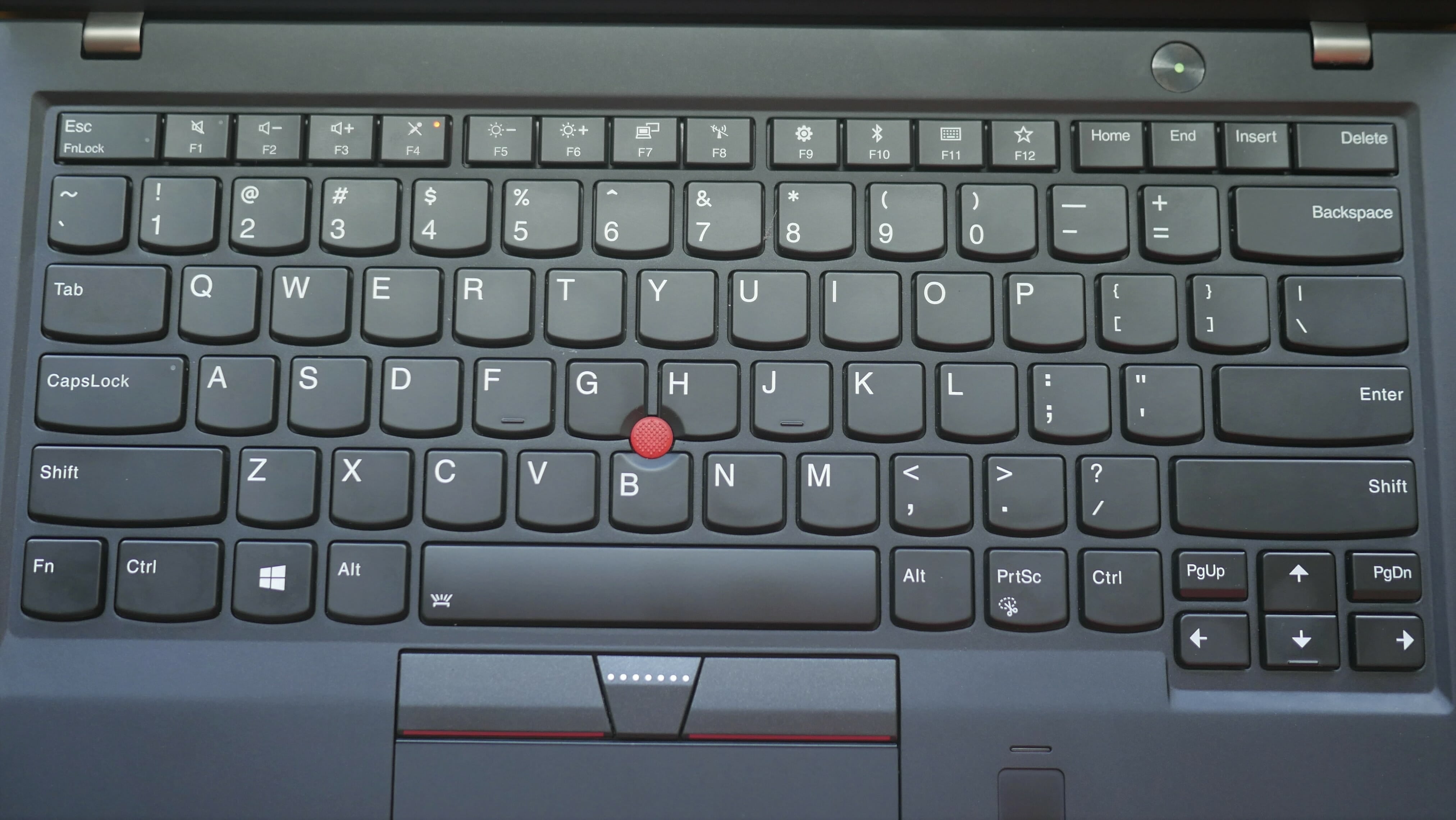 The keys have more depth than any of its direct ultrabook competitors, including the MacBook Pro, XPS 13, and HP Spectre. They also offer satisfying feedback that makes your fingers gently spring up to their natural resting position after each stroke. And similar to the XPS lineup, the Lenovo has a soft-touch deck that feels comfortable and inviting.
The keyboard is also spacious, with each key owning enough space so you won't have to worry about accidentally pressing the wrong letter. One thing I'm not a fan of is the location of the "Ctrl" button, which is positioned to the right of the "Fn" key on the bottom left side of the keyboard. It is much easier to copy and paste text or images with shortcuts when you can simply reach for the corner "Ctrl" key found on a more traditional keyboard setup.
I scored 109 words-per-minute with a 96 percent accuracy on 10fastfingers.com. That is the same speed, and even slightly more accurate, than my score on the Dell XPS 13 2-in-1, and among my top scores overall.
Lenovo ThinkPad X1 Carbon webcam/fingerprint reader
Webcam quality is a major disappointment on the X1 Carbon. You would expect a business laptop at this price to come with a decent front-facing camera, but that simply isn't the case here.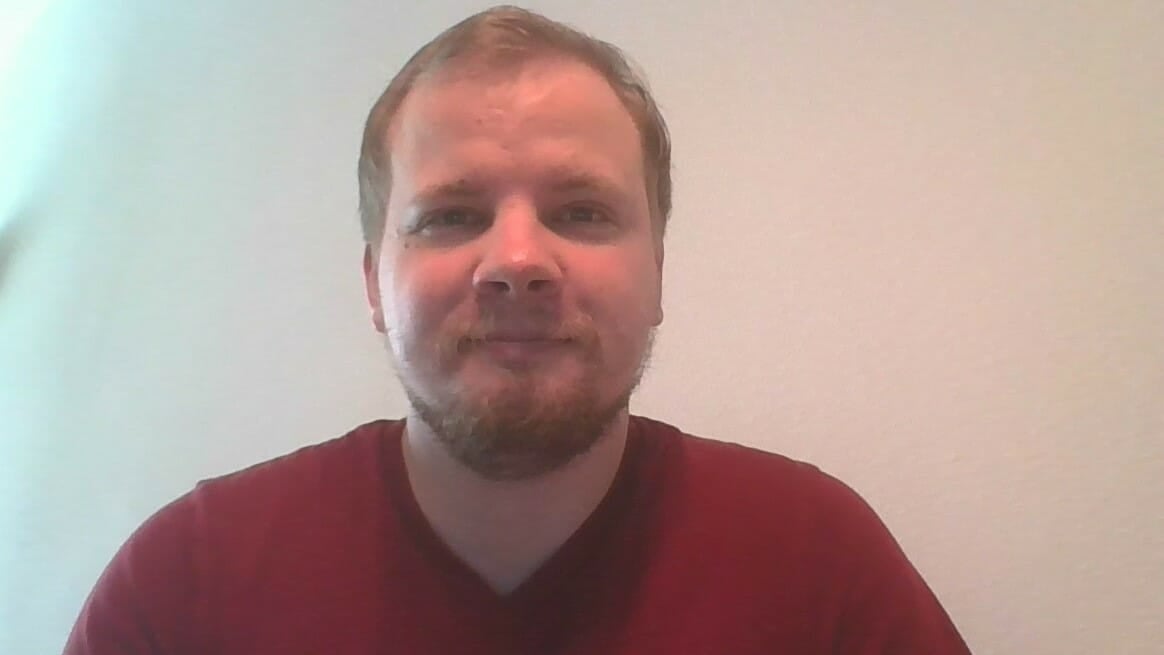 Images I captured on its 720p lens were grainy and devoid of fine detail. Colors were muted, and the lens did nothing to brighten up the images in dark lighting. At least Lenovo put the webcam where it belongs on the X1 Carbon, unlike those below the display on the XPS line and even Lenovo's Yoga 910.
This business notebook comes with an extra layer of security in the form of a fingerprint sensor. This login method works a lot like the sensors found on today's smartphones. I had no issues signing in with it, and ended up using it instead of typing my password every time.

Lenovo ThinkPad X1 Carbon audio
The speakers on the X1 Carbon are par for the course. They get loud enough to fill a small-to-medium sized room but sound unrefined and muddy at high volumes. At lower volumes, instruments sound well-defined, vocals come in clear, and the high notes never feel fatiguing on your ears.
The Carbon does severally lack bass, something that can be said about all ultrabooks. Bass notes sound more like cymbal hits than low rumbles, which makes songs sound tinny rather than full-bodied.
Lenovo ThinkPad X1 Carbon touchpad
I didn't have any problems navigating the web using the Carbon's touchpad. It's a good size, has a pleasantly smooth surface, and responds as quickly as you would expect it to. It handled Windows gestures with ease and its default sensitive is on point. I also like the dedicated right and left click buttons, which offer nice feedback without being annoyingly loud or hard to press.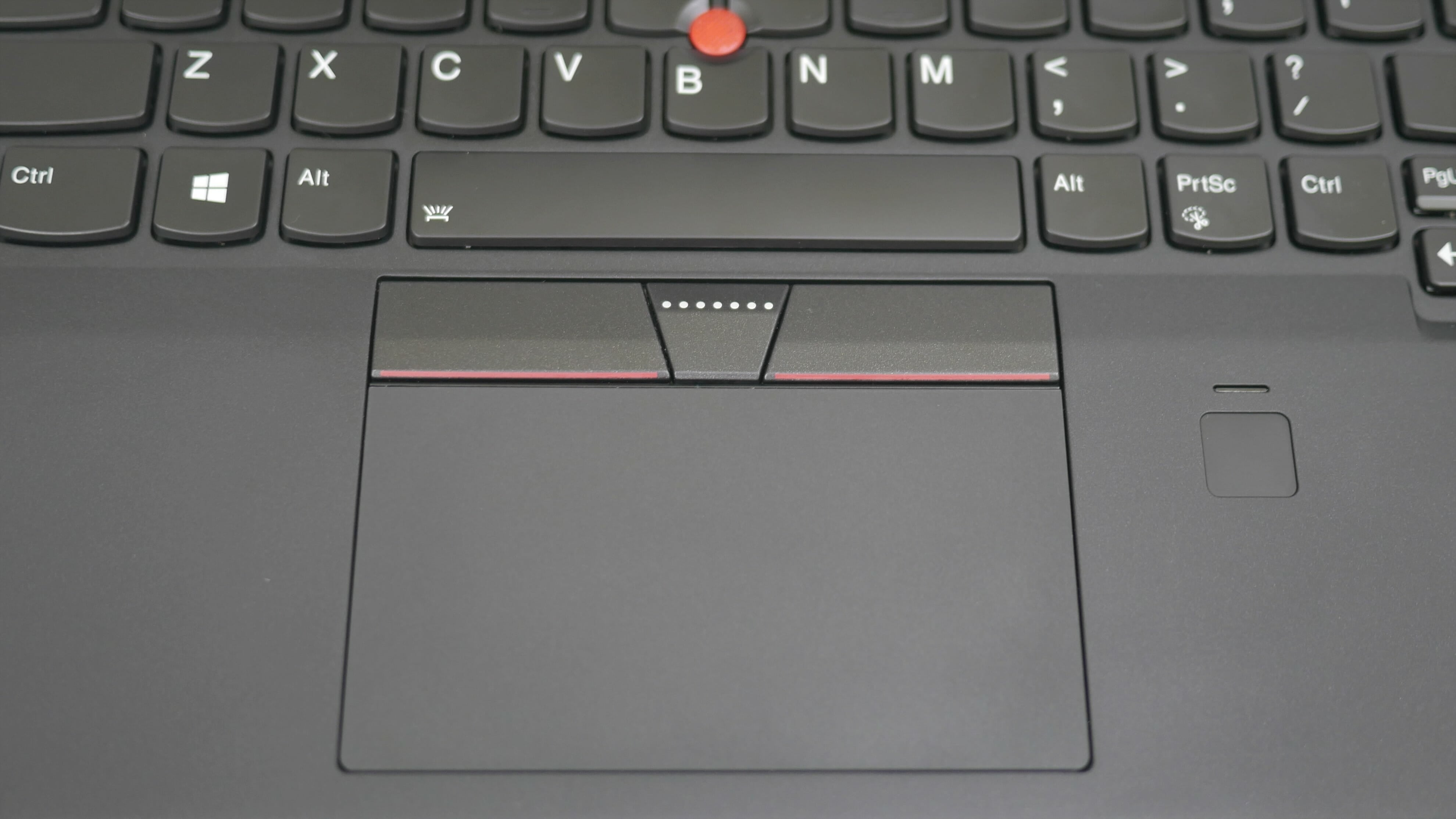 This wouldn't be a ThinkPad if it didn't come with Lenovo's iconic Trackpoint pointing stick, that little red knob nestled in the middle of your keyboard. I prefer the touchpad, but it seemed to work as advertised for those who use it.
Lenovo ThinkPad X1 Carbon configurations
What is not so appealing about the Lenovo X1 Carbon is its price tag. It currently starts at $1,322 for an i5-7200U processor, 1080p display, 8GB of RAM, and 128GB SSD. Our minimum recommended config: i5-7300U, 8GB RAM, and 256 SSD, will run you $1,418, and the highest-end model with an i7-7600U, WQHD display, 16GB of RAM, and massive 1TB SSD costs a staggering $2,400.
So, should you buy it?
If you have a flexible budget and are looking for a portable laptop with long battery life and an excellent keyboard, the Lenovo ThinkPad X1 Carbon should be at the top of your list. The remarkably lightweight X1 Carbon offers a better typing experience than any laptop I've tested, can last 11 hours on a single charge (not to mention it charges insanely fast), and is built like a tank.
As much as I like the X1 Carbon, it's still not the perfect laptop. The screen could get a few notches brighter, the microSD/microSIM card slot on the back is poorly implemented, and the webcam quality is unacceptable.
But the biggest barrier to entry is its price. Starting at well over $1,000 and quickly pushing $2,000, the X1 Carbon is a difficult sell for anyone on a budget. You'll even have to spend more on the X1 Yoga if you want a touchscreen or tablet functionality. And that's really a shame because if it were priced closer to its competitors like the XPS 13, Surface Laptop, and Spectre, I'd choose the X1 Carbon every time.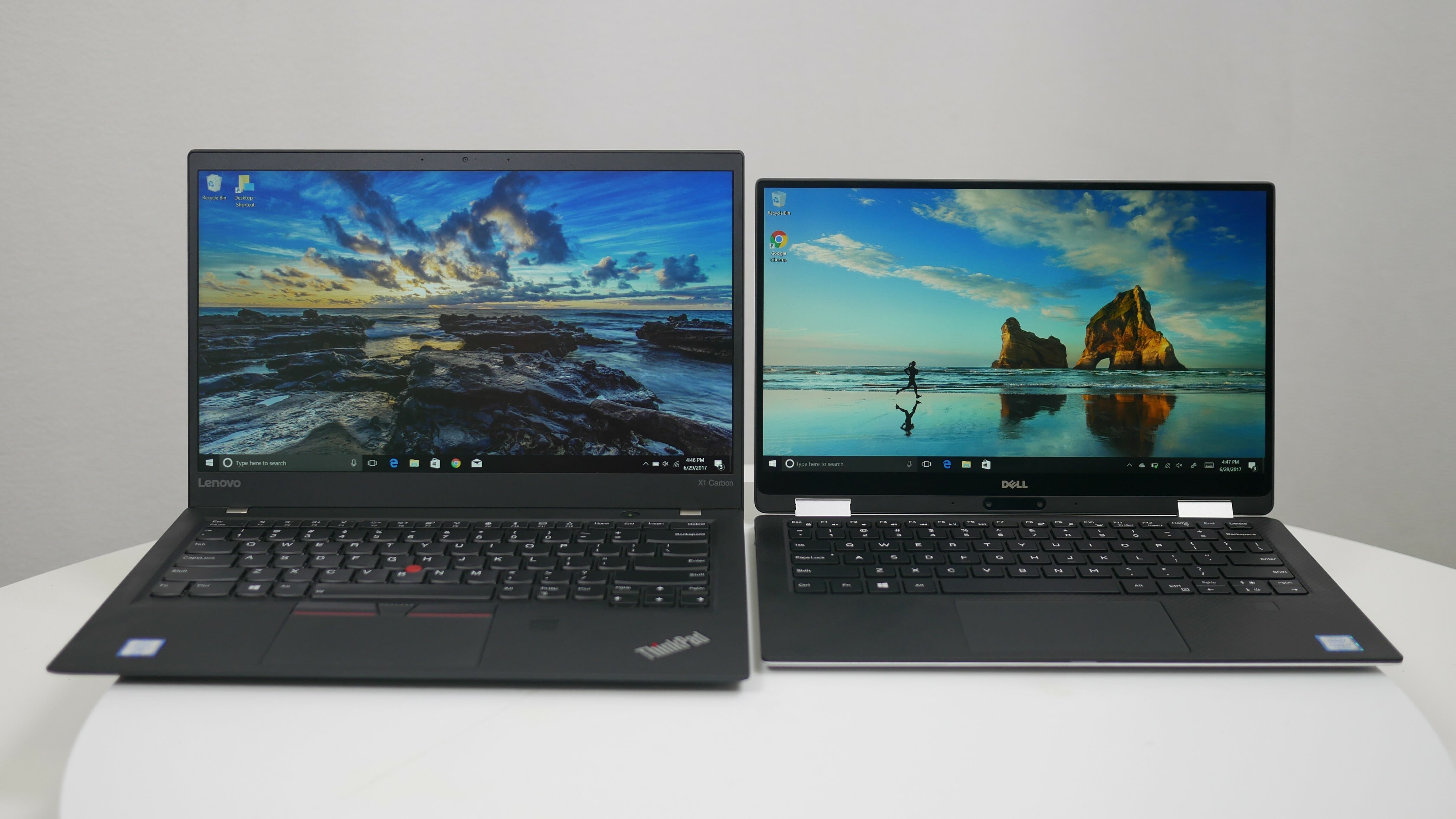 I wasn't expecting it, but the Lenovo ThinkPad X1 Carbon dethroned my previous favorite laptop and current daily-driver, the Dell XPS 13. But beware: If you want to get your hands on one, you might just end up spending more than you budgeted for.