Former Vice President Joe Biden is projected to win Pennsylvania, one of the most important swing states during this election. The win also gives him the needed Electoral College votes to be projected to become the next president of the United States.
The projected win for Biden comes after days of drama—including people in President Donald Trump's orbit claiming they won the commonwealth without any reputable organization making the same claim.
Decision Desk HQ called Pennsylvania for Biden at 7:50am CT on Friday. CNN also called the race for Biden at around 10:30am CT on Saturday.
Pennsylvania's 20 Electoral College votes put Biden over the edge in defeating President Donald Trump. Pennsylvania was a major focus for Biden, who hoped to flip the state. Trump won Pennsylvania by less than 1% during the 2016 election.
The former vice president repeatedly brought up the fact that he grew up near Scranton, Pennsylvania, while on the campaign trail.
While Pennsylvania gets Biden over the 270 Electoral College votes necessary to win, he is also leading in other states including Nevada, Arizona, and Georgia.
Since Election Day, mail-in ballots and other ballots were counted by the state, ticking up Biden's total number of votes and eroding a lead that Trump had on election night.
Amid all of this, the Trump campaign and his backers declared victory in Pennsylvania on Wednesday afternoon, before any news outlet had called the race and votes were still being counted.
However, their claims appear to have been made prematurely.
Biden wins Pennsylvania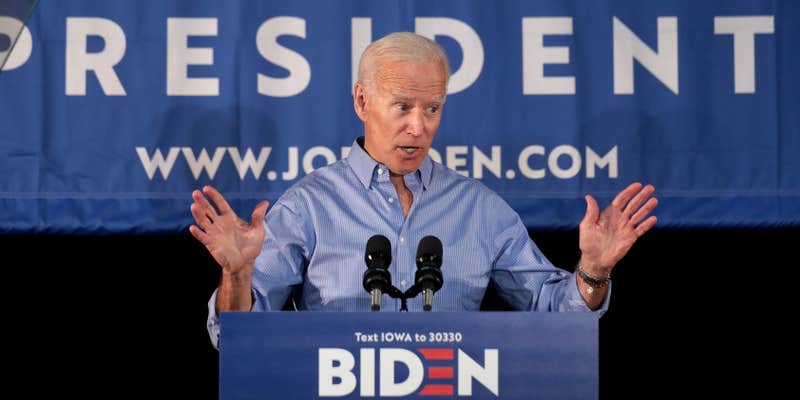 Trump had an early lead in the commonwealth, while Biden pulled ahead as mail-in ballots were counted.
Earlier this week, Gov. Tom Wolf (D) urged patience in waiting for results to be counted, according to CNN.
The president had targeted Pennsylvania in particular when it came to casting doubt about mail-in ballot counting. Last weekend, Trump said it didn't think it was "fair" that "we have to wait for a long period of time" after Tuesday's election to get results, according to USA Today.
Trump failed to note that an official winner of the election is never declared on Election Day, and states routinely take time to count ballots.