Failed GOP operative Jack Burkman is rolling out a claim of "working" on behalf of President Donald Trump in Ukraine, which seems to be false. 
But the longtime bumbling partner of Jacob Wohl may have a more interesting tie to that part of the world. He has been bankrolling the life of a former Russia Today news anchor, one of the Kremlin's biggest propaganda outlets. The two also appear to be dating. 
Burkman, who has frequently accused politicians of inappropriate relationships with "personal trainers" and "faux lovers," seems to have mistresses and relationships of his own outside his marriage.
the time has come to decide if our norms and values apply to all of the people–or just some of the people.

— Jack Burkman (@Jack_Burkman) May 26, 2019
Margaret Howell, a former reporter for RT, a Russian television network funded by the Russian government and which the U.S. has labeled a Russian propaganda outlet, has had a relationship with Burkman, according to a source who spoke with the Daily Dot and who has met Howell and seen both together on multiple occasions.
And he's spent tens of thousands of dollars a month bankrolling her, according to financial records obtained by the Daily Dot. 
Before ever working on behalf of the Russian government, Howell first appeared in 2015 on an episode of the Young Turks. In 2016, she began work for the Kremlin-backed news outlet RT, and later InfoWars, the conspiracy outlet led by Alex Jones.
During her time at RT, Howell appeared in a promotional documentary where she said, "I was actually sitting on my couch in Kentucky, flipping through the channels and we started watching RT, and I remember thinking, I have to work for them, I love this stuff." 
"I'm slowly becoming Russian," Howell continued. 
While at InfoWars, Howell took part in pushing false conspiracy theories such as covering "new revelations" about President Barack Obama's birth certificate and penning news stories like "Even Austin trendies don't believe Russia hacked the election." 
Howell then became a D.C. correspondent for Right Side Broadcasting Network, a pro-Trump live streaming YouTube channel.
Howell has also been featured in the Gateway Pundit, a far-right conspiracy outlet and the same publication that Wohl and Burkman used to push a sexual assault smear against Special Counsel Robert Mueller.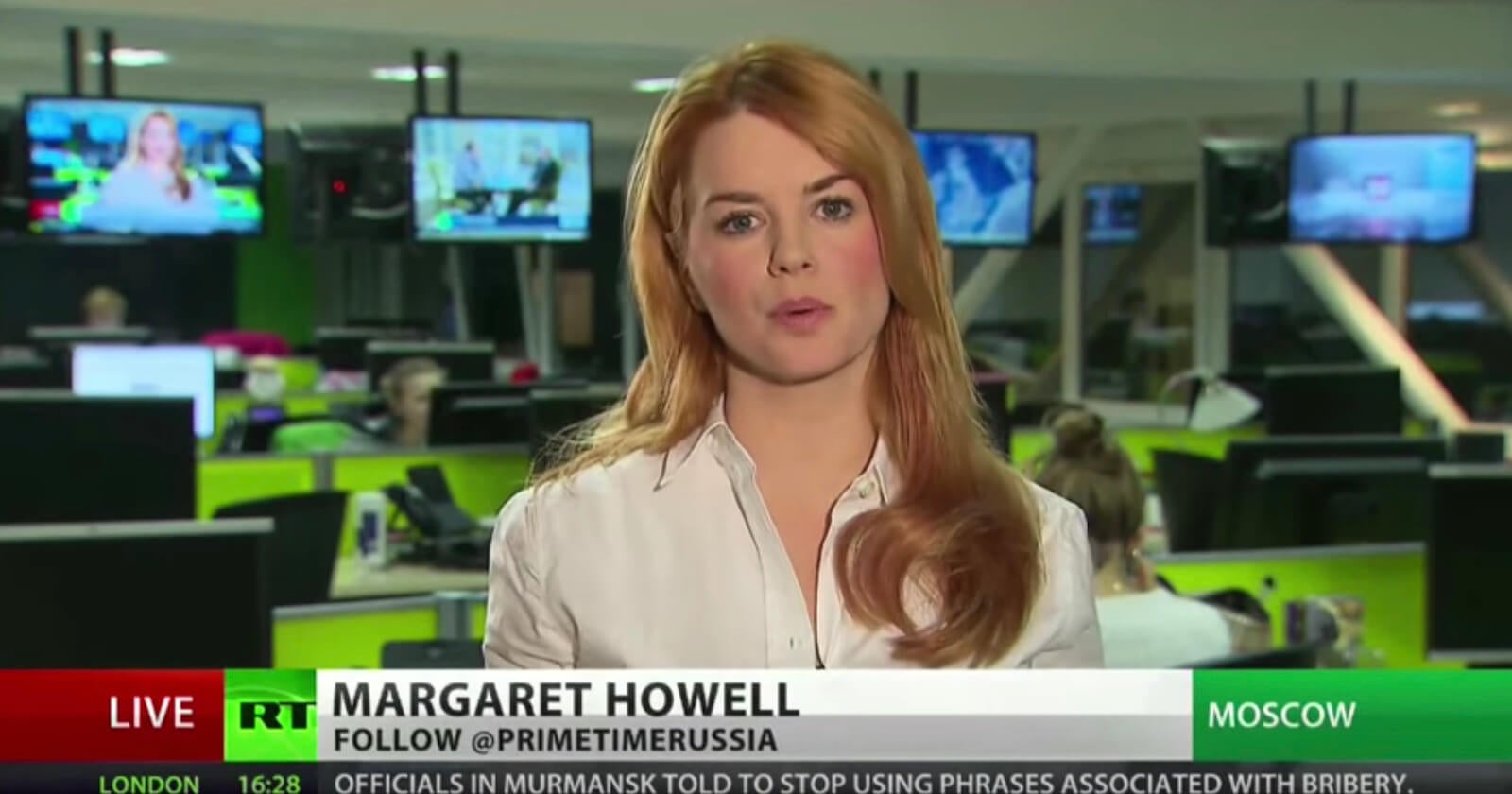 Two sources said that Howell, who goes by Maggie, was the one who introduced Jacob Wohl to Jack Burkman, but that she never imagined Wohl and Burkman's relationship would lead to pressers held in a driveway and false accusations against politicians.
Credit card records and bank statements reviewed by the Daily Dot directly indicate that Burkman bankrolled Howell. 
Multiple family members, who are related to Burkman and have seen financial statements, also told the Daily Dot that he continued funding Howell, which was the reason Burkman's wife, Susan, packed up and left town fifteen months ago.  
A source was able to dig up and give the Daily Dot a small portion of the alleged two years of records pertaining to Howell, but not all credit card records, in large part due to Burkman "ripping up" many of the archives.  
Howell had access to a credit card, which she spent thousands on a month at luxury stores such as Ted Baker, a designer clothing store, and hotel rooms in Beverly Hills, California.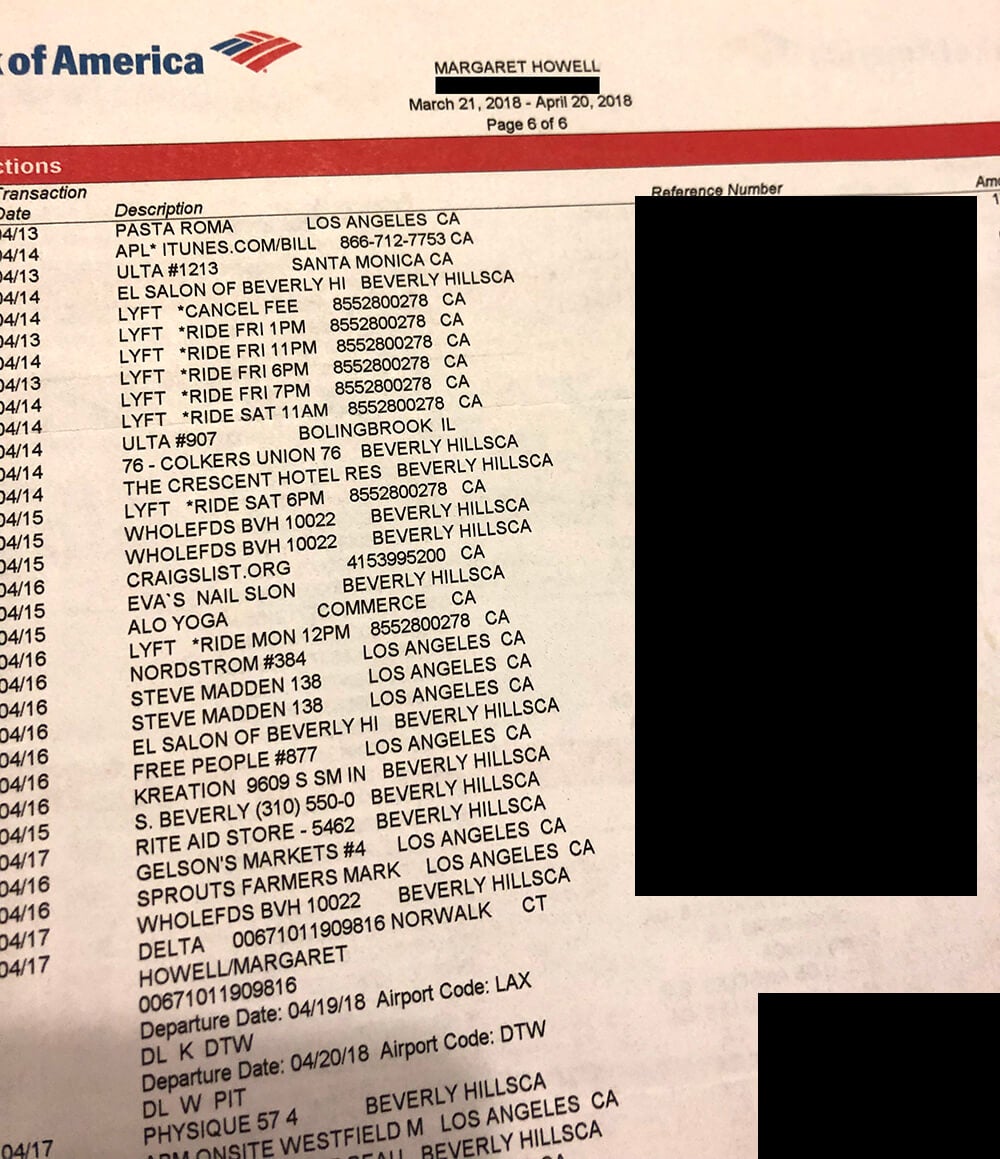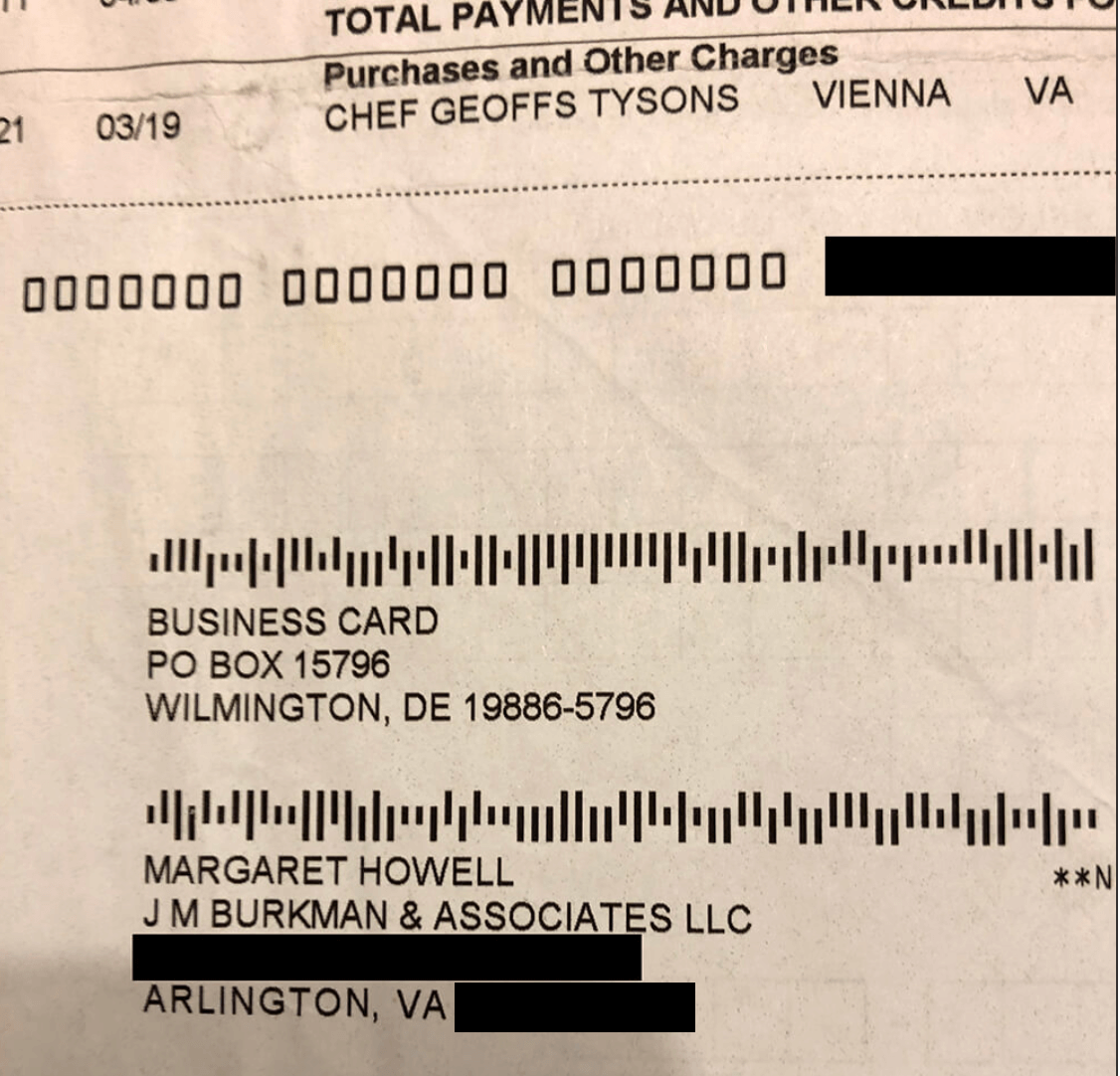 Howell is said to "enjoy the money" Burkman provides but is worried about the direction Burkman's future is headed, according to a family member close to Burkman. 
Burkman is still married to Susan Brewer Burkman, according to multiple sources familiar with the matter. 
The Daily Dot checked marriage records both in Texas, where Susan now resides, and in Virginia, but no paperwork was ever filed ending their marriage. 
When questioned about Howell, Wohl stated, "last I checked, that's Jack's fiancée," in a message to the Daily Dot. 
Then when Wohl was asked if Jack Burkman has a wife, Wohl responded, "maybe they've married since the last time I checked," appearing to be confused or unaware of Burkman's current wife, Susan Burkman. 
The source familiar with Burkman's financial records claims that one month Howell spent upward of $30,000 on the card, which has a spending limit of $36,000 per month. 
Howell was unable to be reached for comment by the Daily Dot via many different social media platforms or via phone. A source familiar with Burkman and Howell believes that she is currently traveling throughout Europe.
After multiple attempts to make contact with Jack Burkman, he called the Daily Dot and stated that he "does not comment on any personal dealings, I am unmarried." 
Sounding flustered and becoming irate, Burkman continued to state he is "unmarried and not in a relationship with anybody, nor have I ever been married." 
Burkman has previously said he was dating Howell.
When asked about Susan Brewer-Burkman, he stated, "talk to you later," and hung up on the Daily Dot. 
But Howell isn't Burkman's only tie to Russia and Ukraine. 
Burkman, who refers to himself as "puma," has apparently expressed worry behind closed doors over his recent interview with the Wall Street Journal. There Burkman mentioned he'd had business dealings with Lev Parnas, Rudy Giuliani's associate. Federal prosecutors are now subpoenaing Parnas for aiding Giuliani's call for investigations in Ukraine. 
Parnas and his associates face possible charges, including money laundering and obstruction of justice, among others. 
"Burkman in an interview said he met Parnas in 2012 and assisted the company with an application for a federal grant based on 'computer innovation in the role of finance.' Burkman said he filed the application in 2013 or 2014 but declined to discuss the matter in detail, citing attorney-client privilege. He denied lobbying for the company," WSJ reported.
Text messages obtained by the Daily Dot reveal that Burkman is now seeking "help" from family members.
"Please help 'puma', how much can u send…puma need help," one message reads. 
According to a family member, Burkman has "six alter egos," one of them being "puma," and each alternative personality is intended to speak with unique individuals and be used in different situations. 
Burkman has also recently bragged about helping Trump in Ukraine.
"Here is the bombshell that you don't know that yours truly is involved and has been involved in working for the Donald in the Ukraine. That's what you didn't know," Burkman touted in an episode of this Behind the Curtain podcast. 
A source familiar with Burkman and Wohl's political smears and half-baked schemes told the Daily Dot that while Jack Burkman claims in D.C. circles that he has visited Ukraine and speaks to officials there, that's "not the truth." 
"He would go to space before he would go to Ukraine," the source stated. "I'm here to bet everything in my life, that Jack Burkman has not traveled to Ukraine."
The Daily Dot obtained a copy of Burkman's expired passport, which doesn't show any international travel outside Canada prior to 2015. The passport, which was issued in December 2005 and expired in December 2015, was reviewed by the Daily Dot, showing that Burkman exclusively traveled to Canada over the 10-year period. 
A source familiar with matters relating to Burkman claimed that he never renewed the passport after 2015, in part due to being shot, which resulted in him being "afraid" to leave the country.
Howell, as well, may not be Burkman's only mistress.
Burkman's trips to Canada stem from Burkman seeing Lorna Counsell, a lobbying "client and partner, turned mistress," according to multiple source familiar with their relationship. 

Burkman hoped to get a portion of what is said to be a multi-million dollar inheritance of Counsell's, according to multiple sources. 
According to U.S. Senate Lobbying Disclosure forms, Counsell hired Burkman in 2015 to represent her as described in disclosures for advice pertaining to "defense, energy, and transportation sectors."
The Daily Dot reached Lorna Counsell's voicemail box, which identified Counsell as the number's owner. She has not responded to multiple requests for comment. 
READ MORE: