Terrified by Apple's facial recognition feature, or Face ID? You aren't the only one. Fortunately, sketchy online vendors in China already have a solution.
They're called "Face mask sleep head cover anti-face recognition unlock I PHONE X" according to Google translate. You get the idea, these are face masks designed to prevent Apple's new flagship device from mapping out your face.
These masks look no different than those used by skiers and burglars, and (probably) don't work any better.
Ready to shell out? One of the pricier versions comes with a built-in sleep mask, just in case someone is trying to unlock your phone when your guard is down.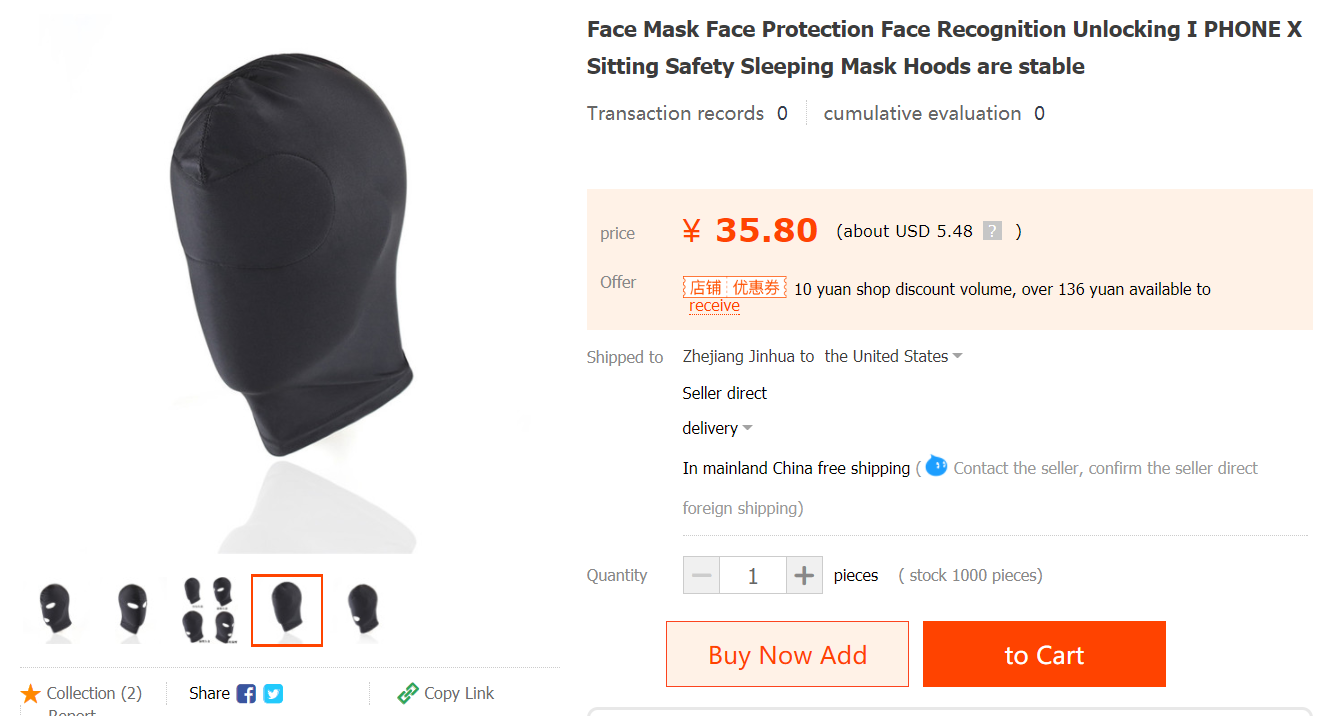 If you aren't about that full-face protection, you can get this less-illegal-looking mask. It even comes in multiple colors.
Then there's one that magically turns you into a ninja. At least that's what the weird product image and $135 price tag suggest.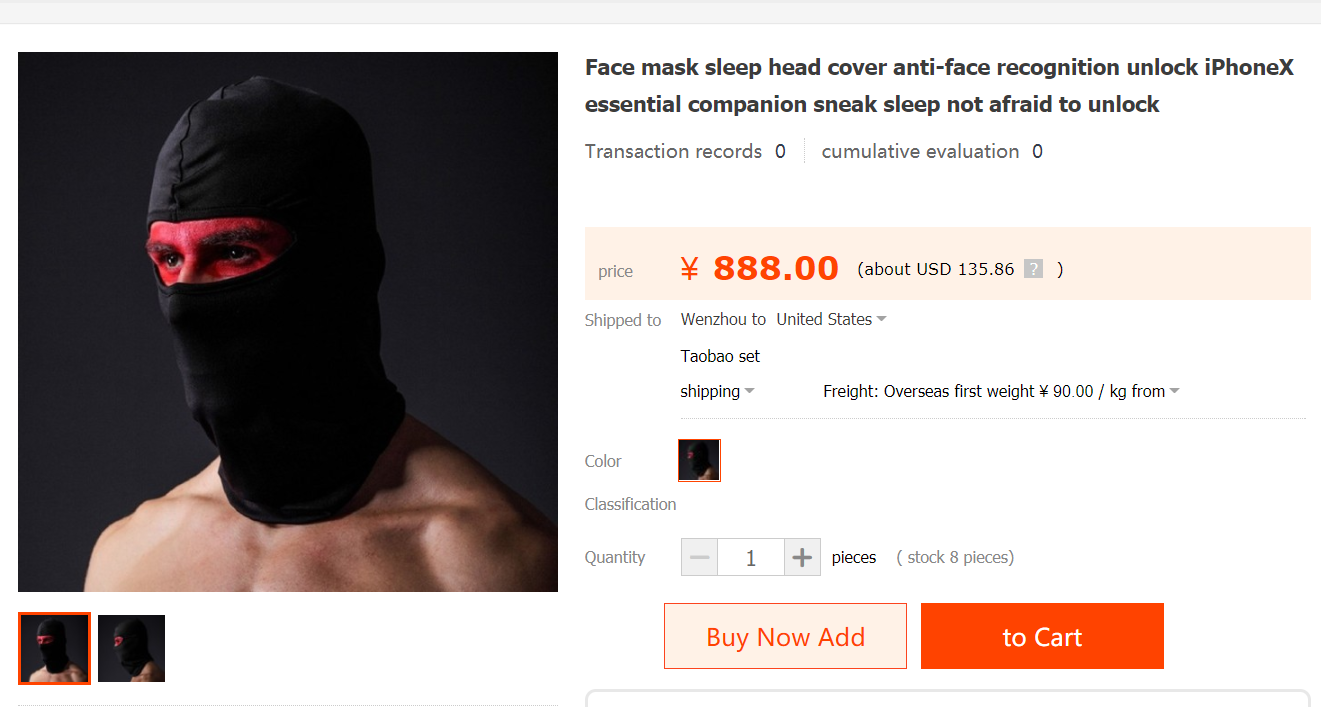 It should go without saying, but we'll throw it out there anyway: Save your money and just disable Face ID.
H/T the Verge