In an effort to help its users find more relevant stuff to double click, Instagram will start offering more suggestions of its own. As reported by The Verge, Instagram quietly rolled out a suggested user menu that pops up when you start following a new user. The little menu provides a handful of accounts similar or connected to the one you've already taken a shine to.
The in-app suggestions are reportedly algorithm driven and not hand curated, a move that shows Instagram might be harnessing the power of its vast database of user-hashtagged images.
To follow the three suggested users down their respective rabbit holes, you need only to click the in-app follow button all while remaining on the profile of the user you first added.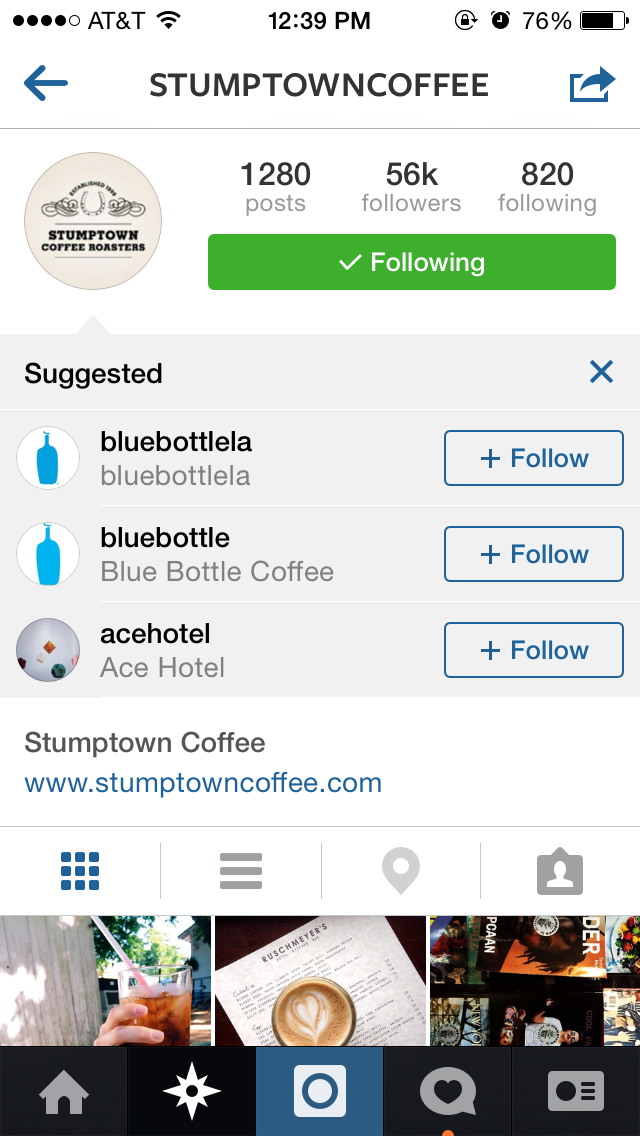 The suggested-users bar is a slickly implemented feature that doesn't disrupt what you were doing in the first place, which is a plus. We played with it a bit and found that, for now at least, the new suggestions menu only pops up when we start following a notable brand or someone with a substantial amount of followers. Unfollowing and refollowing a few friends with around 7,000 users didn't do the trick, but @nytimesfashion, @myharto and @stumptowncoffee all cued the new menu.
The suggestions so far have been spot-on: When we followed Portland's premier coffee roaster, Instagram suggested @bluebottle and @acehotel, just like it had read our impossibly hip, overcaffeinated minds.