With Hurricane Harvey ravaging south and central Texas with floods, Apple is offering customers the option to donate to the American Red Cross through iTunes.
If you desire, you can donate $5, $10, $25, $50, $100, or $200 toward relief efforts.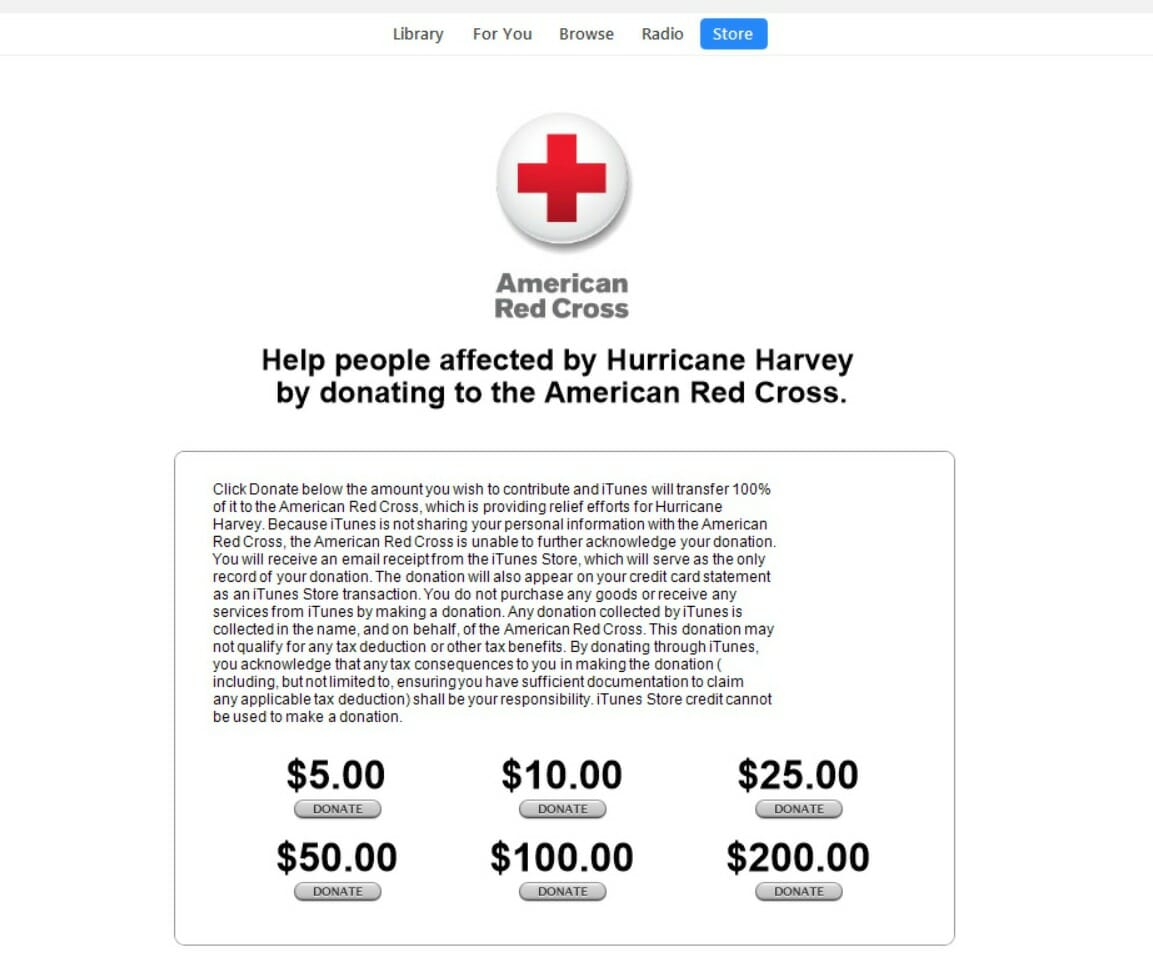 It should be noted that 100 percent of the donations go directly to the Red Cross.
Prayers for Texas and all those affected by #HurricaneHarvey. Join us in the relief effort by donating: https://t.co/QLBMFOjaDG

— Tim Cook (@tim_cook) August 27, 2017
Of course, you can also donate this way.
Help those affected by #HurricaneHarvey. Visit https://t.co/IwTsENcx2z, call 1-800-RED CROSS or text HARVEY to 90999 to make a $10 donation. pic.twitter.com/r4qSn8byXj

— American Red Cross (@RedCross) August 26, 2017
According to the National Weather Service, Harvey could dump as many as 50 inches of rain in some spots in Texas, which would be the highest ever recorded in the state.
H/T the Verge