You'd be hard-pressed to find someone who could call the current healthcare system "optimized." There are the appointments made weeks or months in advance, often a rushed lunch-hour affair taking place long after your health complaint has resolved itself (or worsened, if you're unlucky). There are the lost hours in the waiting room, leafing through old magazines and wondering why the appointment system exists at all. There are the copayments, if you're insured, and the astronomical bills for simple procedures if you're not. And all too often—about a quarter of the time, by some estimates—this is all for a five- or 10-minute consultation that ends with the sort of advice you could have found on WebMD.
HealthTap, a Web and mobile platform that virtually connects doctors with patients (tagline: "62,757 top doctors. No waiting room."), thinks the whole system could benefit from some good old fashioned disruption.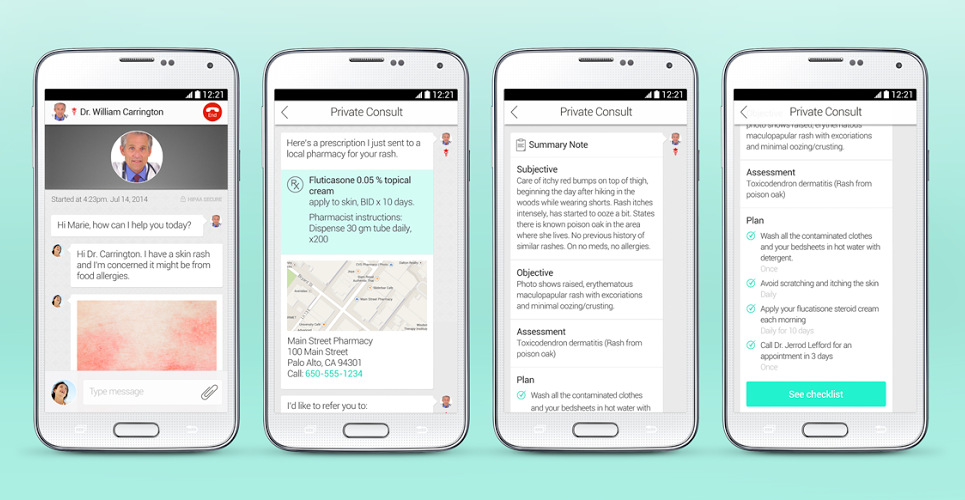 The Palo Alto-based service wants to refine the doctor-patient relationship and take the guesswork out of self-diagnosing. The core HealthTap service is a free platform where 60,000-plus board-certified physicians give medical advice, answer anonymous questions, and compose health-friendly checklists, all from a profile that resembles a Google+ page.
Since its launch in 2010, the platform has amassed more than 100 million users, and doctors from more than 130 specialties, from pediatrics to aerospace medicine, have provided nearly two billion answers and tips that help patients manage their health goals. These are free and available to any member looking to answer a particular health query, like how to manage a condition like ADHD or ALS, how to sleep better, or how to regulate high blood pressure through diet.
But HealthTap's founder, Ron Gutman, a Stanford alumnus who has worked for more than a decade in the healthcare industry, wasn't satisfied with simply being a more reliable version of WebMD. He wanted his service to be a "new generation platform for care," a holistic entity that "takes you all the way from not feeling great to not feeling good," he said. "Information is important, but it's not enough."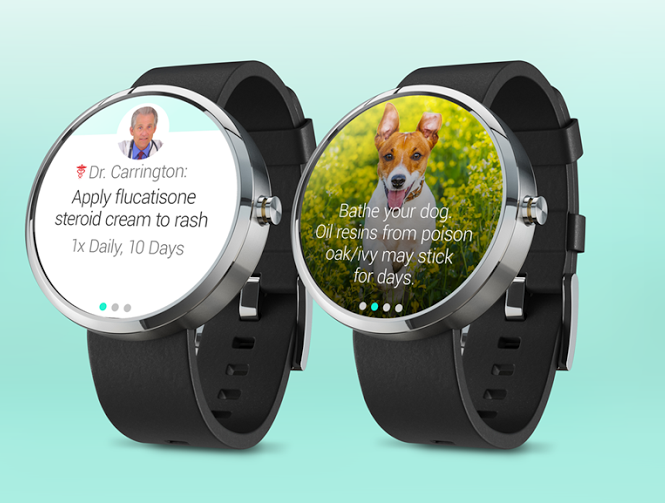 Gutman introduced the concept of virtual care to the platform with HealthTap+ (or "HealthTap Prime"), hoping to facilitate doctor's visits that happen inside your own home, on Skype or FaceTime, through a text message, or with a quick phone call.  Now, if subscribers have a question for which there's no available answer, or if they want to set up a private consultation, they can do so via a phone, video, or text conversation through the platform.
The new service requires a $99 monthly fee, plus an extra $10 monthly for any additional family member using the service. Gutman says HealthTap+ splits the profits with doctors participating in the service, although he declined to share the exact breakdown of funds.
There are limits to what the new service promises, however: "We're not facilitating appointments in the real world," Gutman said. Doctors can make referrals, or even agree to see the patient in real-life, but that's not what HealthTap guarantees. It's a virtual platform providing exclusively virtual care, and while that may become an integral piece of the healthcare system of the future, it's hardly the entire jigsaw.
Gutman belongs to a particular group of Silicon Valley entrepreneurs and acolytes who are convinced that technology can disrupt and innovate the healthcare system. The notion of bringing this populist rhetoric to healthcare has received a great deal of attention recently, in large part thanks to 23andMe, the genetic database founded by early Google employee (and estranged wife of Google cofounder Sergey Brin) Anne Wojcicki. Wojcicki hoped the company would "solve health," as she put it in New York magazine, by identifying novel genetic patterns that could fuel future research. (In fact, 23andMe recently contributed genetic information from its database to a massive, multi-center study of patients with Parkinson's disease—the researchers managed to discover six previously unidentified genetic risk factors associated with the movement disorder.)
Gutman's endeavor may focus on the doctor-patient relationship rather than the research potential of leveraging technology for medicine, but ideologically the two entrepreneurs are cut from the same cloth. "Government is good at many things, but administering health care is not one of them," Gutman said. "Yes, we are monetizing and building a business, but we really are doing it because of this fundamental belief that healthcare is a human right."
The concept of a private company profiting from a healthcare platform of untested value may seem like yet another example of a startup co-opting the language of "disruption" for purely monetary gain. Or it may seem like a felicitous solution to a system dominated by massive corporations more interested in fattening their wallets than providing Americans with the cost-effective coverage they need—it all depends on your personal politics.
HealthTap certainly toes a libertarian line when it comes to its services, framing the product as simply another option in a relatively stagnant market, one that smacks of modernity and accessibility rather than stodgy bureaucracy.
"It doesn't matter how you pay for your healthcare, you want your care to be wise," said Dr. Geoffrey Rutledge, a Menlo Park-based internist and emergency physician with academic appointments at Harvard Medical School and Stanford Medical School, who answers questions and provides one-on-one care through HealthTap's Prime service. "Whether you're paying out of pocket or whether it's good for the insurance company, it's a wonderful thing to get the guidance from your doctor right away, so you don't fail to get the care that's needed."
Doctors seem to have embraced the platform, if HealthTap's roster of 62,000 physicians is anything to go by, and Dr. Rutledge has only effusive praise for the service. "As a doctor, you only see patients one on one," he said. "When I'm answering a question on HealthTap, I can reach millions of people with a single answer or health tip."
Gutman brought Dr. Rutledge on as cofounder of HealthTap in 2011, and he now answers questions on HealthTap on a daily basis. "Doctors see this as an empowering tool," Dr. Rutledge said. "It takes away the administrative hassle and overhead"—the office bills, the insurance paperwork, the back-and-forth between doctor and secretary, secretary and patient—"and lets them just be a doctor."
But for all of HealthTap's talk of disruption in the digital sphere, the steep monthly fee for prime services doesn't translate to medical care in the real world—which remains expensive and difficult to access for some of America's neediest people. To be sure, there is demonstrable value in virtual care. Say you've had a shooting pain your elbow that's persisted for several days after a particularly vigorous bout of exercise—likely nothing serious, but you'd feel more comfortable hearing that from an expert. If you've paid your monthly dues, HealthTap can have you on the phone with a doctor who will allay your fears within minutes.
On the other hand, if that elbow pain turns out to be an early sign of bone cancer, a virtual consultation won't be of much use. And HealthTap's doctors can refer patients to specialists for real-world care as needed, but they can't order diagnostic tests or help you jump the line at the emergency room. And they certainly can't help defray the costs of real-world health insurance, or medical bills accrued outside of HealthTap's limited services.
"[HealthTap is] a supplement to your insurance, but it's not a substitute," Gutman said. "We are not there to replace emergency services, we are there to answer questions."
"But," he added, "you can save a lot of costs by not needing to make copayments or schlepping to see a doctor for something simple."
Despite HealthTap's limitations, Gutman's logic is persuasive for digital natives, who are accustomed to purchasing music and clothing and groceries instantly and from the comfort of their bedrooms, millions of whom have already joined the platform. For Americans who can't and won't put a price on convenience, maybe $99 a month for instant access to medical advice isn't so much to ask.
Photo via PhotoDu.de / CreativeDomainPhotography.com/ Flickr (CC BY 2.0)