There's an arms race between every major tech company to bring their robot voices into your living room. Amazon entered the market first with the Echo, and Apple and Google quickly followed suit, launching a suite of personal assistant speakers.
Now Microsoft wants in on the action with the Harman Kardon Invoke, the first Cortana-enabled speaker. Here's how to stacks up to the competition.
Harman Kardon Invoke design and interface
"Oh, you've got the new Echo," a coworker confidently remarked when I entered our office holding the Invoke. You can't blame anyone for mistaking this aluminum cylinder with Amazon's. That's not a bad thing. The design allows for 360-degree audio, doesn't take up a lot of space, and blends in nicely with your other gadgets.
I'd take the Invoke's more stable cone shape to the Echo's stretched cylinder. There are also minor design touches that help it stand out. For example, the light pad on top is accented with a chrome ring and the two-tone grey-and-black adds a layer of elegance.
The volume ring on top of the speaker is a star feature. It works well and feels more sophisticated than tapping a round button. Its Hal-3000-like glowing touchpad can activate Cortana, accept/decline calls, and show you volume/pair status. It also looks awesome and was perfectly responsive.
On the lower rear of the Invoke is a microphone on/off button for muting Cortana, along with a Bluetooth pairing button. The bottom houses a power connector and micro-USB (for servicing only). I do wish the Invoke came with an auxiliary input and USB-C charging port.
Harman Kardon Invoke sound quality
Harman Kardon has a reputation for making some great sounding speakers, and the Invoke doesn't disappoint. Music through Bluetooth or the Cortana app sounded excellent. Vocals were crisp and clear, treble extension is solid, and each instrument felt like it had its own place.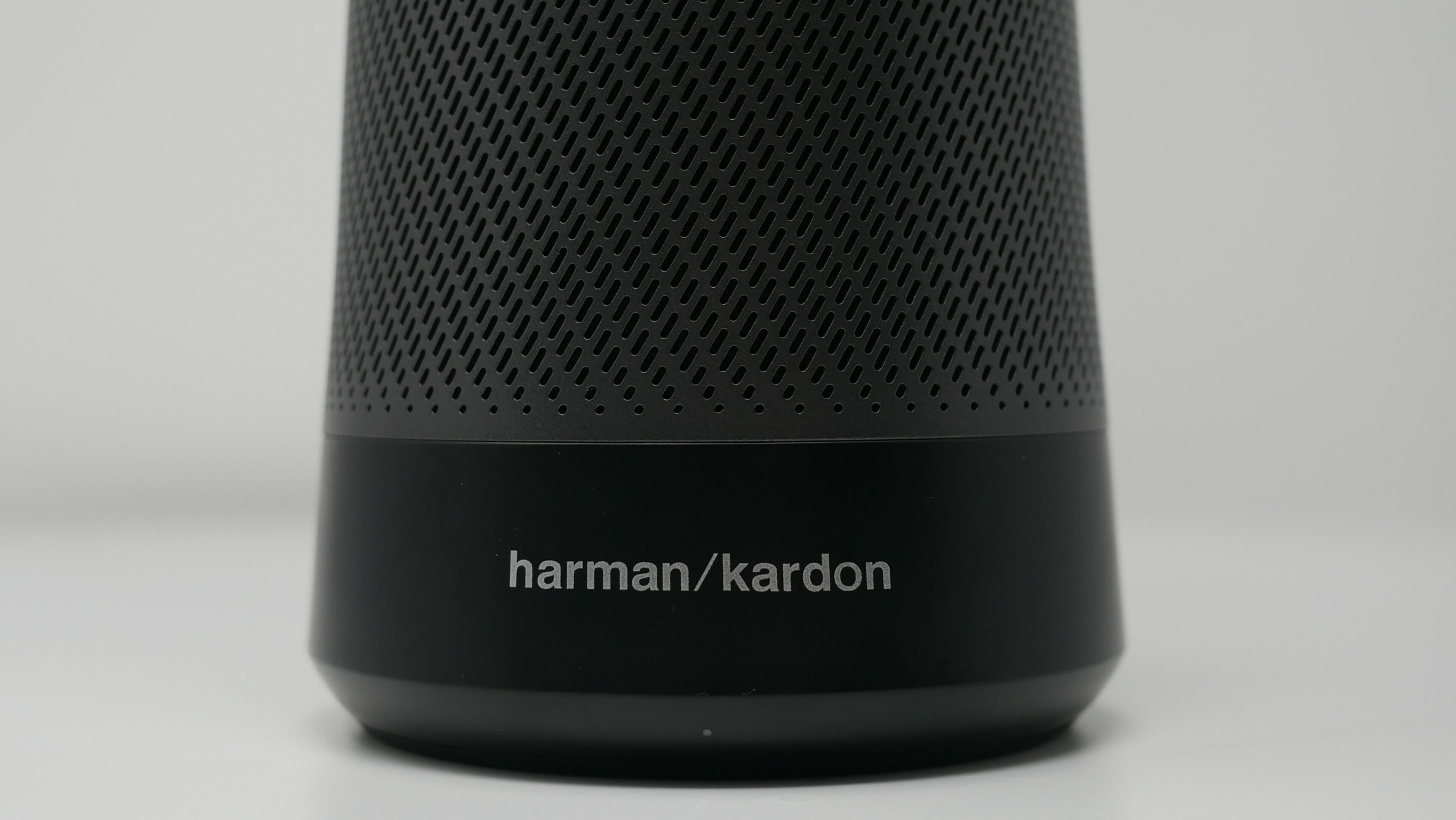 That's thanks to the speaker's three woofers and three tweeters. That compares nicely to the Echo, which only has one of each. The Invoke isn't a particularly bassy speaker, but it's decent considering its size. It's also loud, capable of filling a large room without ever sounding distorted. While the audio won't blow you away—it could sound fuller and have a wider soundstage—most users will be impressed.
Harman Kardon Invoke Cortana
Microsoft's personal assistant wakes when you say "Hey, Cortana." We had no problems using its seven far-field mics to activate the assistant, even in loud conditions.
But like every personal assistant locked into an ecosystem, Cortana lacks some essential apps and features. For me, Google Music is the most painful. The big music services Cortana supports are iHeartRadio and Spotify, with Pandora coming soon. I can still listen to music with my Google Music subscription through Bluetooth, but voice-enabled commands were limited.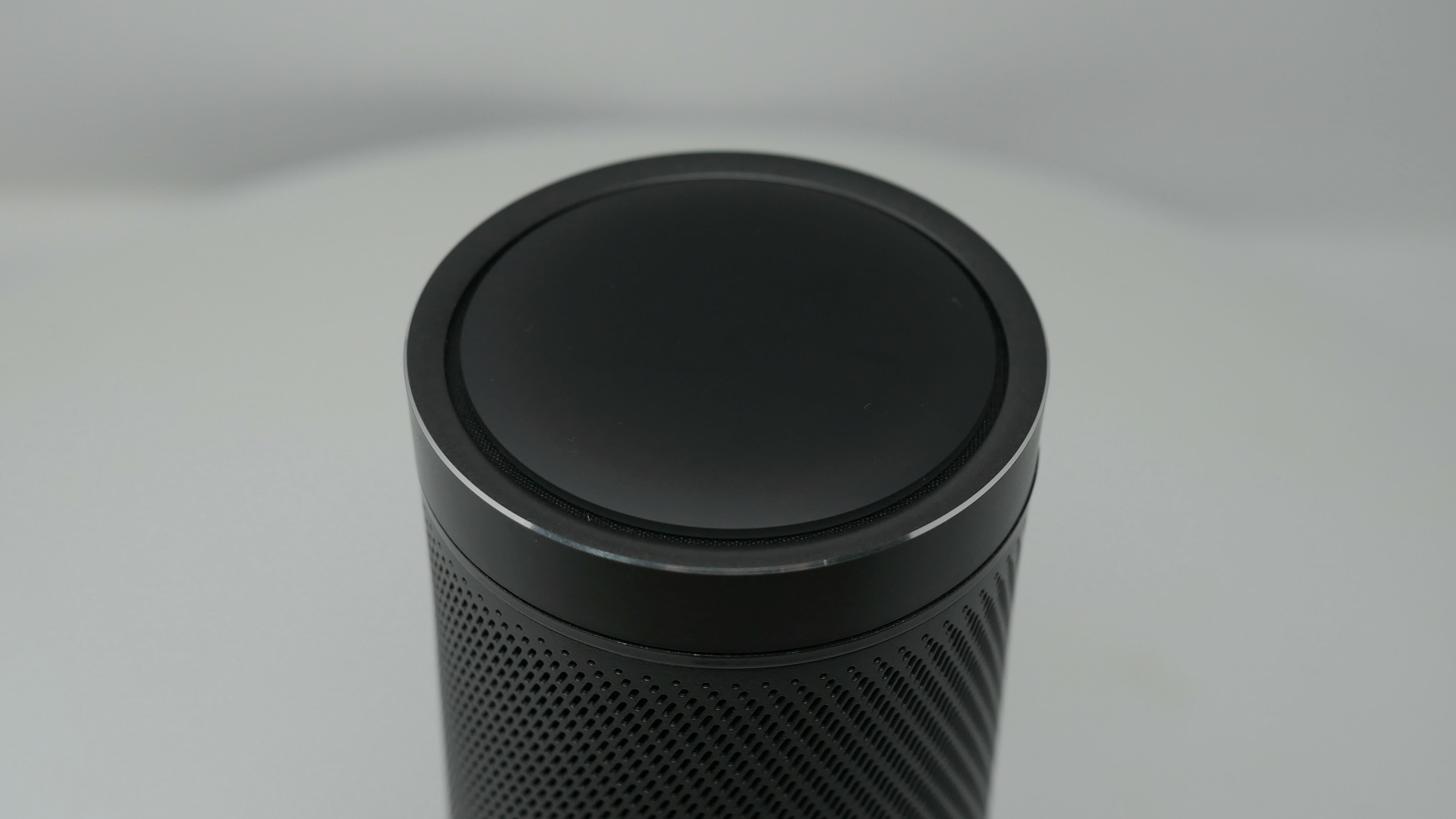 Otherwise, Cortana does what you'd expect from a personal assistant: It answers basic questions using Bing search; plays, pauses, or changes the volume of your (compatible) tunes; sets up calendar invites, lists, or alarms; and links to your home's smart devices. When nothing else is going on, you can tap the touchpad and Cortana will tell you a random fact. It's great prep for game night, but excruciating when activated on accident.
Harman Kardon Invoke cost
The Harmon Kardon Invoke's $200 price tag makes it a tough sell. It's twice as expensive as the Echo and $70 more than the Google Home. It's even $50 pricier than the new Echo Plus. While it may have better sound, you'll miss out on some useful voice-enabled features found on those competitors, like ordering products from grocery stores or multiroom audio.
The more expensive Google Home Max and Apple HomePod will be released later this year. Both are in a class of their own at $400 and $350, respectively.
Should you buy the Harman Kardon Invoke?
With the Google Home Max and Apple Homepod coming out later this year, you might want to hold off on the Invoke. But if you aren't willing to spend so much and are OK with Cortana's limited feature set, then the Invoke is a great sounding alternative to the Echo.
Just remember, before you buy the Invoke—or any other smart speaker—make sure it supports the apps you use most. In fact, it's probably a good idea to choose the ecosystem and assistant before considering what speaker to buy. For those who choose Cortana, the Invoke is great.