Google is about to make the internet a much more bearable place by letting users mute reminder ads.
Those are the ads that seem to follow you around wherever you go and overload you with eerily relatable products. At first, you might feel tempted to press on them, and maybe even throw some money down on whatever it is they're trying to sell. But they quickly become an annoyance after you purchased the item, or convinced yourself for the millionth time that you're not falling for it. Well, now you can do something about it.
With Google's new mute tool, you can go into your ad settings and block ads from specific advertisers for up to 90 days. So, for example, if you purchased a pair of shoes and are tired of seeing Nike ads months after, you can go into settings and mute the company. Google says reminder ads stick around for 30 days, so three months should be long enough for you to never have to see them again.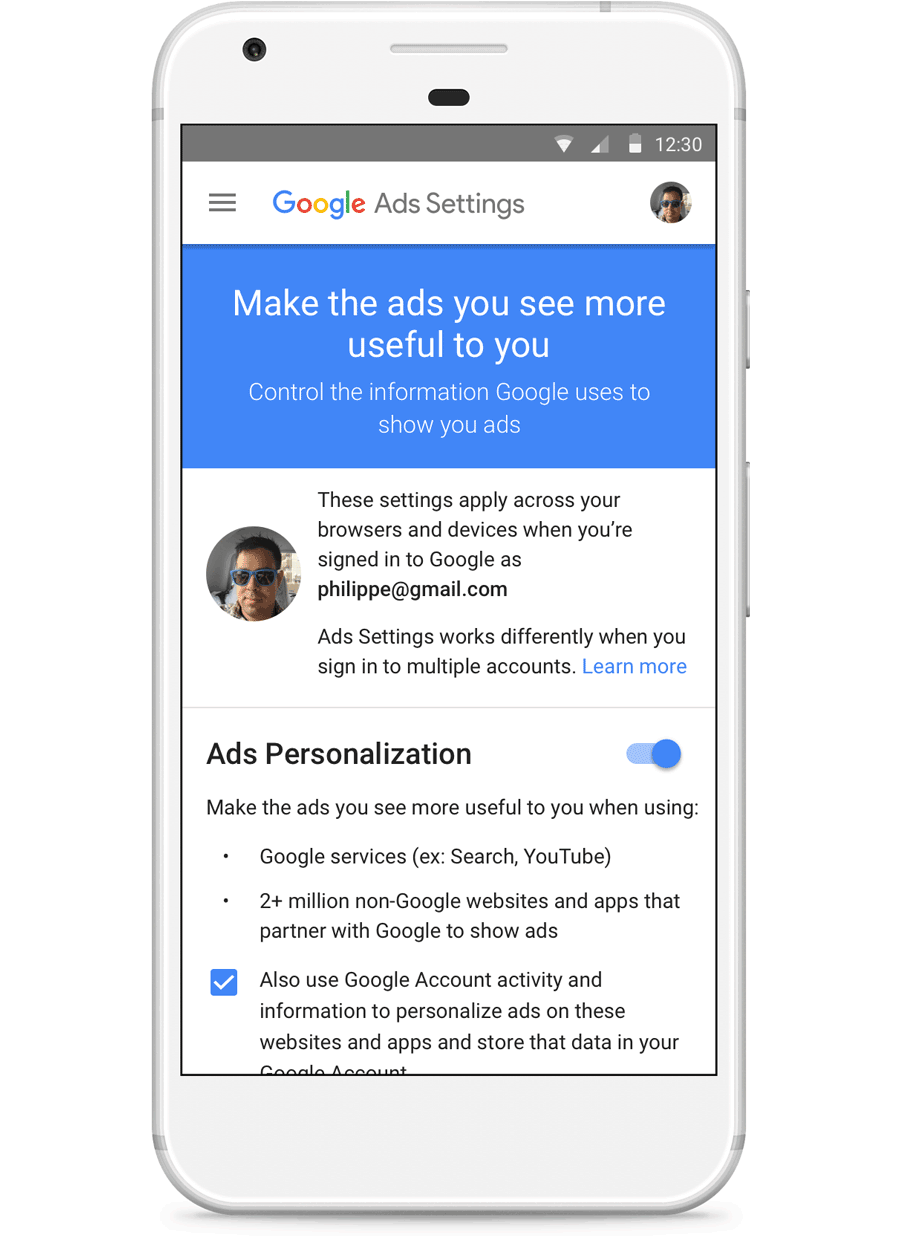 To mute reminder ads, sign into your Google account on desktop or mobile. Go to "My Account" and select "Ads Settings" under "Personal Info and Privacy." There, you should see a new tab titled "Your Reminder Ads" (if you don't, you may need to wait for Google to finish rolling out the feature). Below it is a list of reminder ads you're currently being shown. To mute them, just select the "x" next to their name. Next to your current reminder ads is a tab showing all the ads you already muted.
In 2012, Google added the ability to mute individual ads as you came across them by selecting a tiny blue "x" or "stop seeing this ad." Google says "millions" of people use the feature on a daily basis and user feedback led to the removal of 1 million ads. The feature is now being updated in two user-friendly ways. First, if you mute an app on your smartphone, it will no longer show up on your desktop and vice versa. Second, you will soon be able to mute more ads across a wider range of websites.
Google says it has plans to expand the tool to control ads on YouTube, Search, and Gmail in the coming months.