As the debate over gun control in America rages on, former U.S. House Rep. Gabrielle Giffords made an impassioned plea to the Senate Judiciary Committee to do more this week. Following her testimony in Washington, D.C., on Wednesday, her political action committee, Americans for Responsible Solutions posted an image to Facebook of her handwritten notes. Within hours it was spreading across the Internet.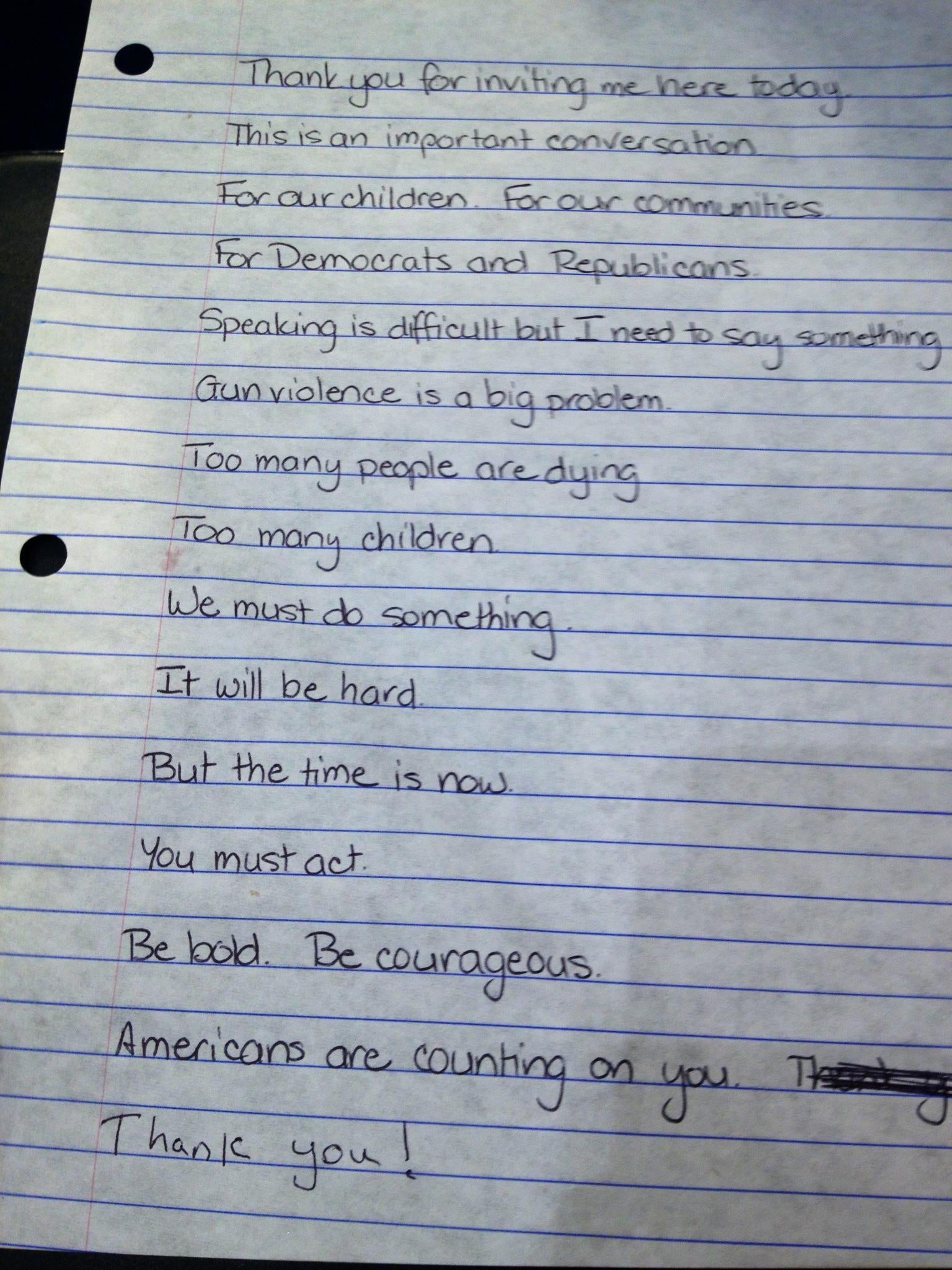 Giffords served three terms in Congress until 2012. On Jan. 8, 2011, she was shot in the head during a public event in Tucson, Ariz.
"Speaking is difficult but I need to say something," Giffords said from a statement written by her speech therapist. "Gun violence is a big problem. Too many people are dying. Too many children. We must do something."
The note and testimony were well-received online. By Wednesday evening, the Facebook photo had gained more than 6,000 likes and almost 5,000 shares. It also has hundreds of comments.
"Thank you for your courage to speak out," wrote Carole Goodwin. "Keep up the good work."
"A true hero and great American," wrote Nancy McGee Bell.
Giffords' husband, former astronaut Mark Kelly, also spoke during the Senate hearing. During his comments, another mass shooting took place in Phoenix.
Americans for Responsible Solutions was created in early 2013 by Giffords and Kelly in response to the tragic Newtown, Conn., shootings in December. A major part of its efforts have been on Facebook, and since the page's creation early this month, it has gained more than 40,000 fans.
Photo via Americans for Responsible Solutions/Facebook