Facebook announced on Tuesday that it will automatically use facial recognition on some parts of its platform, but will offer people the opportunity to opt-out of it. The social media giant also added that its "Tag Suggestions" will be discontinued.
"Starting today, people who newly join Facebook or who previously had the tag suggestions setting will have the face recognition setting and will receive information about how it works," the company wrote in a blog post. "The tag suggestions setting, which only controls whether we can suggest that your friends tag you in photos or videos using face recognition will no longer be available."
Facebook said people who have "tag suggestions" currently turned on will get a notice from the company today with information about how it uses facial recognition and a way to turn it on or off.
If users don't have the facial recognition setting on already, Facebook said it "will not use face recognition to recognize you or suggest tags."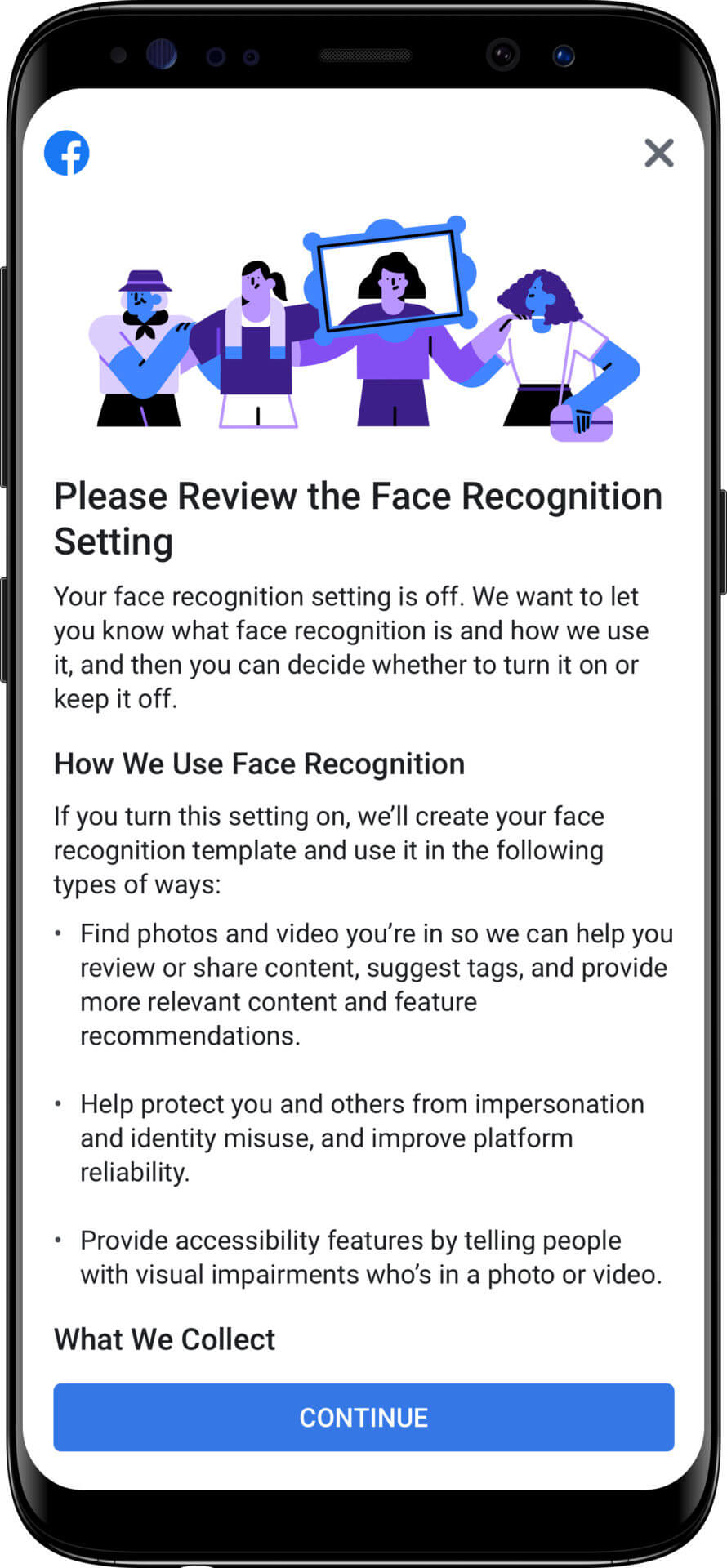 The move comes as the company's use of facial recognition has been an issue for Facebook. In May, it was found that some Facebook users were not given the ability to opt-out of having their data used for social network's face recognition tool. Today's announcement appears to address the lapse. Use of this technology has also landed Facebook in court: Last month an Illinois court ruled that a lawsuit alleging that the social media giant used facial recognition technology on their photos without their consent could move forward. If the company loses a potential court battle, it could have to pay billions of dollars.
At the time, Facebook said it would appeal the ruling.
READ MORE: