Aside from Hillary Clinton, Sen. Elizabeth Warren (D-Mass.) might be the best-known woman in the Democratic Party. And today she announced her intention to run for president in 2020. 
Warren revealed to her supporters on Dec. 31 that she was forming an exploratory committee, to begin hiring and fundraising for a 2020 campaign.
In her video announcing her run, Warren discussed income inequality, and the economy, directly targeting middle-class voters, and going after billionaires and politicians whose policies support them. Warren said corruption is "poisioning our democracy," using images of leading Republicans officials, like Sen. Mitch McConnell (R-Ky.), Treasury Secretary Steve Mnuchin, and President Donald Trump to highlight her message.
"Our government has become a tool for the wealthy and the well-connected," Warren said.
Warren has become a rock star in the Democratic Party in the Trump era. Her #ShePersisted moment was the political meme of last year. Her willingness to attack Trump, as well as various cabinet members including education secretary Betsy DeVos and Consumer Financial Protection Bureau head and new Trump chief of staff Mick Mulvaney, has made her a favorite of the #resistance.
And now she's hoping to ride that wave to the White House
Elizabeth Warren 2020?
While a number of Democrats speak out against Wall Street, few have been as dogged at opposing big banks as Elizabeth Warren, who has championed projects like the Consumer Financial Protection Bureau and called for the resignation of disgraced bank executives. This has drawn the ire of financial institutions and members of both parties that take their money.
And it's a message that has struck a chord.
A Super PAC called Massachusetts First appeared out of nowhere last year and started funneling money to Republican challengers in the very blue state ahead of Warren's Senate re-election campaign. The PAC turned out to be supported largely by hedge fund billionaire Robert Mercer. If donors are willing to pour money into a race that most polls have Warren comfortably winning, how likely are they to drop exponentially more money on a close presidential race?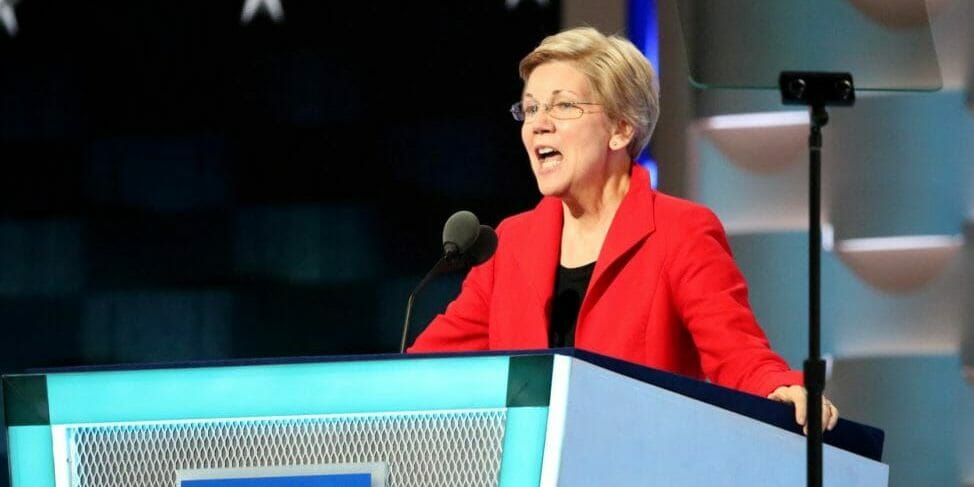 READ MORE:
Elizabeth Warren 2020: The roadblocks
Republican insiders have said they view Warren as a "dream candidate," and think she is "unelectable" on a national stage. Former Mitt Romney aide Ryan Williams told McClatchy, "She is quite possibly the only candidate who could convince some of the Republicans who have been hesitant to support Trump to vote for him."
And in response to the news, conservative did indeed express their enthusiasm.
Happy new year @realDonaldTrump!!! https://t.co/r4c6rTjf0X

— Phil Kerpen (@kerpen) December 31, 2018
She has a 1/1024 chance of winning. https://t.co/WaJ2QCnrs5

— Lukasz Dusza Ⓜ️ (@DuszaLukasz) December 31, 2018
Warren has also been a target of business-friendly centrist Democrats. When asked about Warren, Rep. Jim Himes (D-Conn.) asked, "How would Elizabeth Warren play in Ohio?" Former Clinton advisor Mark Penn wrote in the New York Times that Warren is largely to blame for the Democratic Party's turn towards "sharply leftist ideas."
However, the 2018 midterms showed those views are supported by many in the party and can play across the country.
Progressives and feminists might be tempted to brush off these attacks as a mixture of sour grapes and sexism. However, they have resonated with moderate male voters even in her own state. In their piece, "Why Is Elizabeth Warren So Hard to Love?" Boston.com put it this way, "As much as Massachusetts Democrats adore Warren's brand of fiery populism, to a certain type of independent voter—let alone a conservative—her rhetoric can seem just as over the top, vitriolic, and off-putting as Trump's."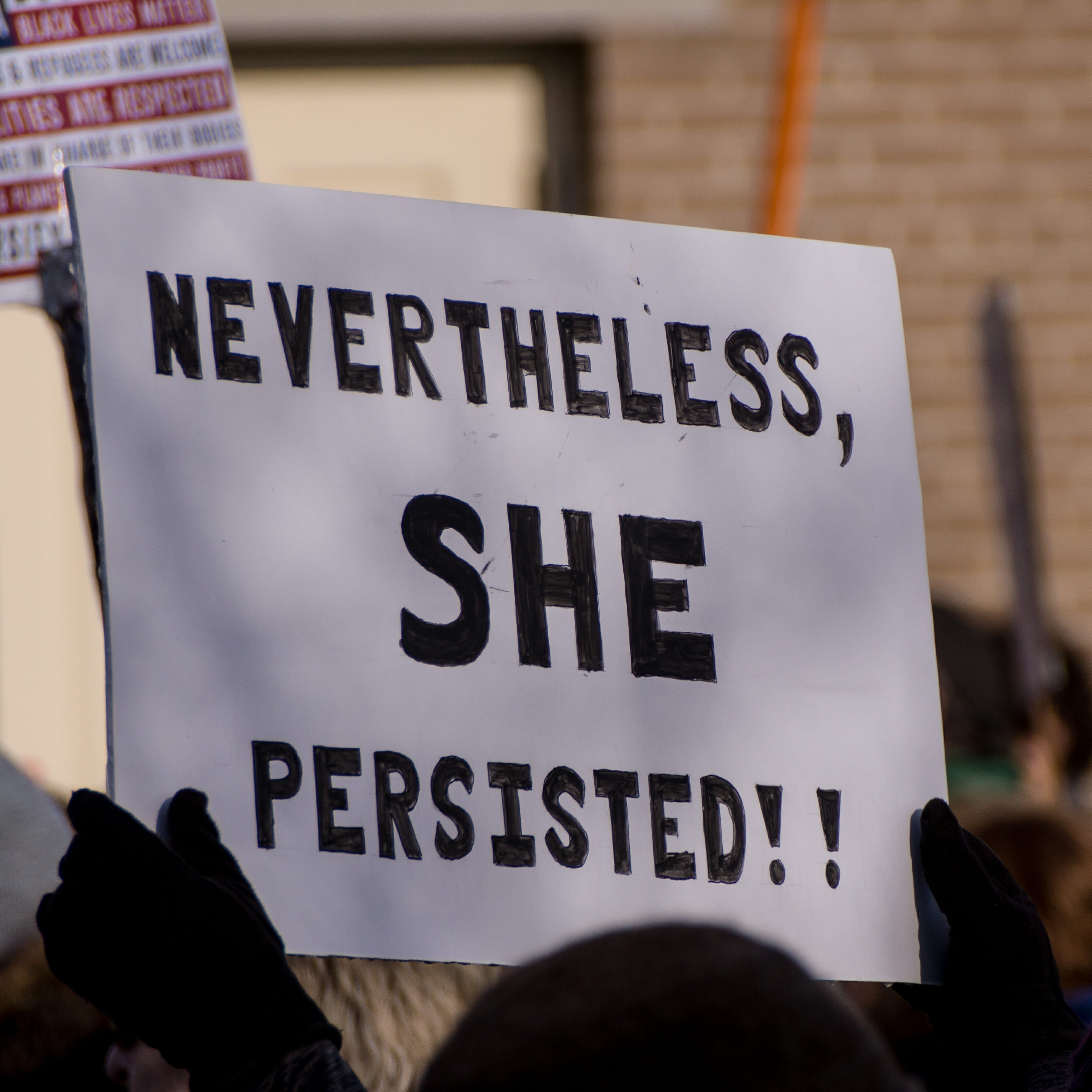 Elizabeth Warren 2020: The statistics
The numbers reflect the same attitude of disapproval. Warren holds only a 51 percent approval rating in Massachusetts. 
Nationally, Warren's popularity lags far behind Bernie Sanders despite their very similar politics and policy strategies. Political prediction market PredictIt has Warren trailing the other major Democratic hopefuls like Kamala Harris, Sanders, and Joe Biden, but ahead now of Cory Booker, and Kirsten Gillibrand.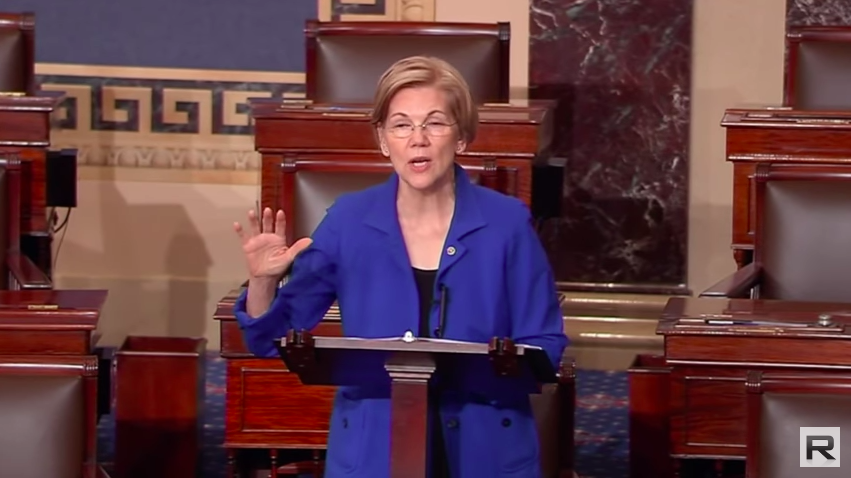 READ MORE:
Elizabeth Warren heritage
A major indicator that Warren was considering running came late in 2018 when she revealed the results of a DNA test after being dogged about her claims of Native American heritage.
The response to it was split along party lines, as supporters felt it vindicated her, while Warren's opponents ridiculed the possibility that she had only a fraction of Native American DNA.
It's a line of attack President Donald Trump has been more than willing to pick up, and one that he's certain to continue to rail against her going forward as she runs for president.
Editor's note: This article is regularly updated for relevance.