The Facebook page of Dino Bouterse, son of the president of the South American country of Suriname, looks like a gangster rapper's paradise.
Bouterse is currently in New York, facing trial for using a rocket launcher while attempting to smuggle cocaine into the U.S., according to Talking Points Memo. He was arrested in Panama on Aug. 29 and transported to Manhattan, where he faced an indictment. He pled not guilty to brandishing a firearm in pursuit of a narcotics conspiracy.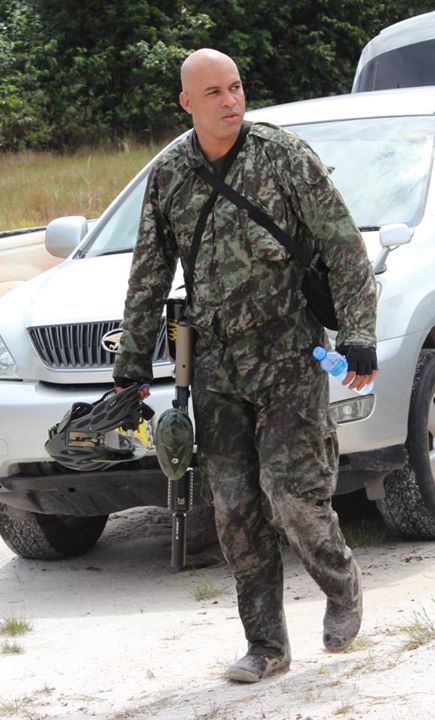 The indictment accuses Bouterse of causing "a suitcase containing 10 kilograms of cocaine to be transported from Suriname to the Caribbean on board a commercial flight." He and his alleged partner in crime, Edmund Quincy Muntslag, are accused of conspiring with others from December of 2011 to import cocaine into the U.S.
Bouterse had previously been arrested for cocaine trafficking in Suriname in 2005.
In an ongoing case, Bouterse's father, Desi, is accused of murdering 15 political rivals in 1982.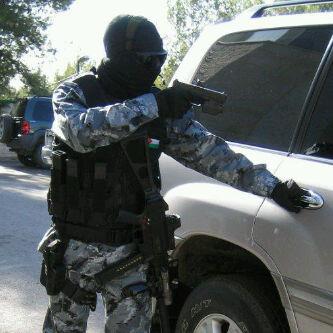 That picture of a violent man with a violent lifestyle seems to harmonize with the photos available through Bouterse's Facebook network. (The page attributed to Bouterse seems likely to be legitimate as it has multiple photos of his face and his father's, and it's connected to pages for his father's political party, the Nationale Democratische Partij, and other NDP politicians.)
The photos include Bouterse in full military fatigues, carrying automatic weapons; a friend with the same surname as his co-defendant making an armed assault on a vehicle in a possible war game, and other gun-heavy photos. Another photo has a "Team Six" patch, whose motto is "God will judge our enemies," and of course, there's the occasional selfie at luxurious locales.  
H/T TPM | Photos via Facebook