Congressional candidate Alexandria Ocasio-Cortez is just one among many Democratic Socialist candidates on the ballot this November.
Mounting frustrations with establishment Democrats and a growing post-Trump backlash has led to a surge of Democratic Socialists running for state and local offices. A total of 46 candidates have won primaries in 2018, according to a list by the Democratic Socialists of America.
The candidates hail from both red and blue states, and the offices they're vying for vary from county commissioner to U.S. Senate. The vast majority are in state House and Senate races. 
What do Democratic Socialists believe?
What exactly is a Democratic Socialist? The Democratic Socialists of America are the largest socialist organization in the United States. While all DSA members are socialists, not all socialists are card-carrying members of the DSA.
For example, Sen. Bernie Sanders (I-Vt.), perhaps the most famous socialist politician in America, is not a member of the DSA (although he's spoken at their conventions).
DSA states it wants to decrease the influence of money in politics, empower workers, and create a more equal society. DSA believes that the government should ensure all citizens receive adequate housing, food, education, childcare, and universal healthcare. And it is opposed to capitalism. DSA candidates' platforms differ depending on the politics of their state.
But across all state lines, DSA candidates are overwhelmingly pro-union and favor a $15 minimum wage. They are pro-choice, favor Medicare for all, and support LGBT and immigrant rights. They tend to be opposed to fracking and are often running against candidates who receive funding from the fossil fuel industry.
Democratic Socialist candidates 2018
Arizona
Gilbert Romero, Arizona House of Representatives, District 21
Gilbert Romero has worked as a canvasser and community organizer in the Phoenix area. He has campaigned for Medicaid expansion and immigrant rights. He, along with generations of his family, all hail from Phoenix's West Valley. The 25-year old is also an ardent supporter of reproductive rights.
"Our campaign unapologetically supports a woman's right to choose," wrote Romero on Facebook.
California
Jovanka Beckles, California State Assembly, District 15
The 55-year old youth mental health counselor and progressive activist Jovanka Beckles has the backing of California's labor unions as well as Rep. Barbara Lee (D-Calif.). Born in Panama, Beckles has lived in the United States since she was nine years old. The Richmond City Councilwoman opposes new oil drilling and fracking, and has fought battles with oil giant Chevron.
Beckles backs single-payer healthcare coverage, fully-funded education from kindergarten to college, and a vast expansion to affordable housing to address California's housing crisis.
Beckle's victory is far from certain, though. She only received half the number of votes as challenger Buffy Wicks in the primary back in June. Wicks, who campaigned for President Barack Obama and was the California campaign director for Hillary Clinton's presidential campaign, has the backing of establishment Democrats.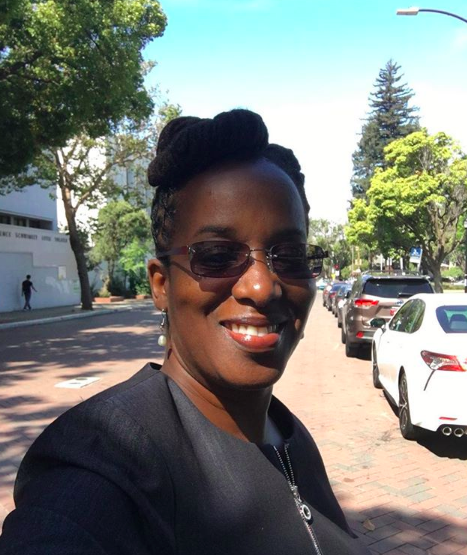 Maria Estrada, California State Assembly, District 63
Estrada is looking to replace incumbent State Assembly Speaker Anthony Rendon for the District 63 seat. Estrada is currently under fire for her controversial positions on Israel and Nation of Islam Leader Louis Farrakhan. She is endorsed by the American Indian Movement of Southern California, Our Revolution Long Beach, and the Progressive Democratic Club.
Phillip Kim, California State Senate, District 4
Phillip Kim is a community organizer who also worked on Bernie Sanders' presidential campaign.
The 36-year old Cornell graduate also supports Medicare for all, more effective rent control laws, and opposes fracking.
"I think democratic socialism and the politics of Bernie Sanders [are] appealing because things have gotten so bad in our economy that a lot of young people are struggling. Struggling to pay their rent, struggling to pay for college, struggling to find a decent job," said Kim in an interview with the American River Current.
Connecticut
Dan Fontaine, Connecticut House of Representatives, 90th District
Fontaine earned his doctoral degree in software engineering at the University of Connecticut and owns a small business. The nearly lifelong Connecticut resident currently lives in Wallingford with his wife and kids.
In an op-ed for the New Haven Register, Fontaine described how Bernie Sander's campaign inspired him to run for public office. Fontaine believes the significant income disparity and refusal of the Republican government to increase taxes on the wealthy is impacting the quality of life in the state.
"We have the resources to fix our problems, but require political courage to require the 1 percent pay their fair share," wrote Fontaine.
Hawaii
Amy Perruso, Hawaii House of Representatives, District 46
Amy Perruso teaches social studies at Mililani High School and is secretary-treasurer of Hawaii State Teacher's Association. She hopes to reduce standardized testing and wants to lower energy costs by diversifying Hawaii's energy portfolio. She has received endorsements from Hawaii's Sierra Club, Planned Parenthood, and the Hawaii State Teacher's Association.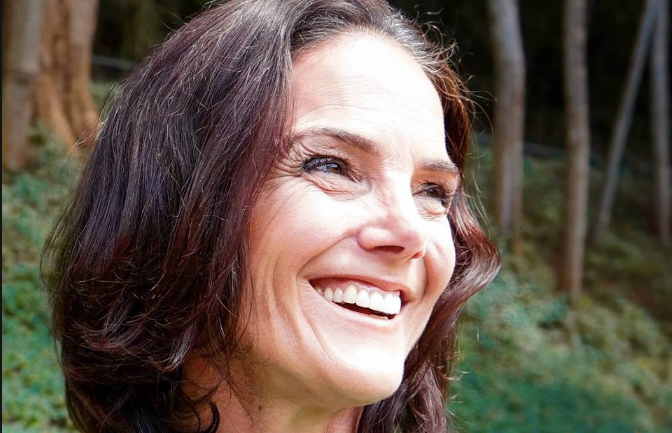 READ MORE:
Maine
Zak Ringelstein, U.S. Senate, Maine
Ringelstein is a former public school education teacher and co-founder of Uclass, an ed-tech company that got him a mention on the Forbes 30 under 30 list in Education. He gave a TED Talk on the damaging effects of standardized testing. He is running against incumbent Independent Angus King, who is heavily favored to win in November, and Republican Eric Brakey.
If elected, Ringelstein would be the first Democrat to win a Senate seat in Maine since 1988. Anti-Trump voters in Maine may be swayed by the fact that King voted with the president 50 percent of the time.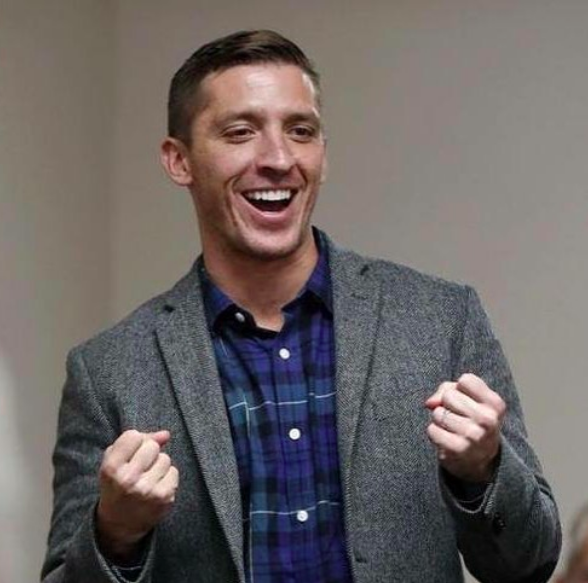 Mike Sylvestor, Maine House of Representatives, 39th District
Co-founder of the Southern Maine chapter of the Democratic Socialists of America, Mike Sylvestor is running for a second term in the Maine House of Representatives. Prior to serving in office, Sylvestor worked as a labor organizer for nearly 20 years with the state worker's union, the teacher's union, and the Newspaper Guild. Sylvestor supports the right of government workers to strike, the living wage, and sites for safe consumption of opioids.
Jeremy Mele, Maine House of Representatives, 19th District
The 24-year-old Sanford resident was a past Vice-Chair of the Southern Maine DSA. Mele is a graduate of Salem State University and served as editor-in-chief of his college newspaper. He is currently a graduate student in philosophy at Brandeis University who also works part-time as a teaching assistant. If elected, Mele said his first priority would be to make sure Medicaid expansion for Maine is funded.   
Maryland
Gabriel Acevero, Maryland House of Delegates, 39th District
Gabriel Acevero is a community organizer and University of Maryland graduate who has been endorsed by the Montgomery County Education Association. The son of immigrants from Trinidad, Acevero rose to become President of the Association of Black Democrats of Montgomery County and a District 39 precinct official. His platform includes protecting immigrant communities, addressing gun violence in schools, criminal justice reform, and improving public transportation.
Vaughn Stewart, Maryland House of Delegates, 19th District
The former policy director for Rep. Jamie Raskin is setting his sights on Annapolis. Vaughn Stewart is a graduate of NYU Law School and the University of Pennsylvania. He serves on the Montgomery County Renter's Alliance and the Community Development Advisory Committee. Stewart hopes to focus on issues such as lowering the cost of prescription drug prices, expanding pre-K to three and four-year-olds, increasing the minimum wage to $15, and more.
Michigan
Rashida Tlaib, U.S. House of Representatives, Michigan's 8th District
Rashida Tlaib is a former Michigan state legislator and Detroit native. The 42-year old daughter of Palestinian immigrants won the Democratic primary to replace Rep. John Conyer's old seat in the House.
She will run unopposed in November. Tlaib ran in part due to Donald Trump's verbal attacks against Muslims. "I ran because of injustices and because of my boys, who are questioning their [Muslim] identity and whether they belong. I've never been one to stand on the sidelines," said Tlaib on ABC News.
Montana
Amelia Marquez, Montana House of Representatives, 52nd District
A Billings, Montana native, Amelia Marquez works at a mental health non-profit for youth. If elected, she will be the first openly trans legislator in the history of Montana. She wants to focus on fixing the state's budget and restoring cuts to mental health services ,and foster care. She has the endorsement of the Victory Fund, NARAL, the Montana AFL-CIO, Planned Parenthood, Latino Victory Fund, and Our Revolution.
Jade Bahr, Montana House of Representatives, 50th District
Jade Bahr was born in Crow Agency, Montana, and is an enrolled member of the Northern Cheyenne tribe. Bahr told the Montana Post that she hopes to invest in public education, protect collective bargaining rights, and improve working conditions, and invest in behavioral health sciences. She has the endorsement of Emily's List, Montana Progressive Democrats, Planned Parenthood, Big Sky Democrats, and Bold Progressives.
New York
Alexandria Ocasio-Cortez, U.S. House of Representatives, New York's 14th District
With the exception of Sen. Bernie Sanders (I-Vt.) and perhaps Cynthia Nixon, 29-year-old Alexandria Ocasio-Cortez is the most prominent socialist in America. While Nixon's fame as an actress and Sanders' tenure in the Senate predate the resurgence of socialism in America, the Alexandria Ocasio-Cortez platform has become synonymous with the rise of socialism in American political life.
Ocasio-Cortez was endorsed by the Democratic Socialists of America and she was the first DSA-endorsed candidate to break through in the 2016 midterm primaries after she defeated longtime incumbent Joe Crowley in the Democratic primary for New York's 14th district. It is unproductive, however, to view American socialism and DSA as monolithic.
You can read all about her platform here.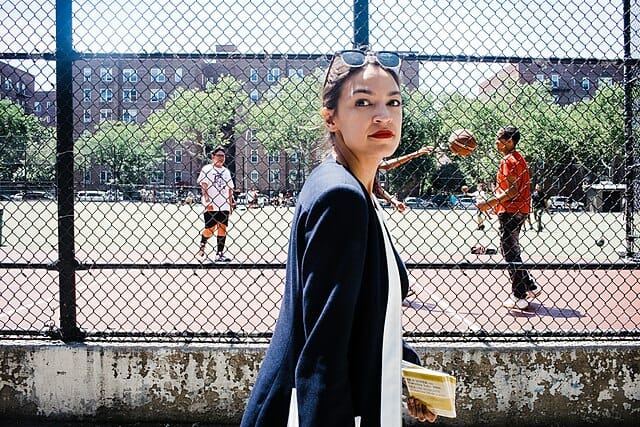 Julia Salazar, New York State Senate, District 18
Another breakout star, Julia Salazar has drawn sharp criticism for exaggerating her working class and "immigrant roots." The daughter of a Columbian father and American mother, Salazar was raised in South Florida. Though her family has a Catholic background, Salazar became involved with pro-Israel groups while attending college at Columbia University.
The 27-year old is a longtime DSA activist, campaigning with Cynthia Nixon and has been endorsed by Alexandria Ocasia-Cortez.
Amanda Kirchgessner, New York State Senate, District 58
Amanda Kirchgessner is a former waitress and graduate of Tompkins-Cortland Community College. She hopes to prioritize the New York Health Act, a state job guarantee, and eliminating cash bail. However, the 34-year old has also been accused of physical and emotional abuse by her ex-wife.
Nebraska
Mina Davis, Nebraska State Senate, District 8
Davis is a 24-year-old small business owner and data scientist. If elected, she would become the youngest legislator in the Nebraska State Senate, as well as its first Asian-American woman.
Davis served as a delegate for Bernie Sanders in the 2016 Democratic presidential primary.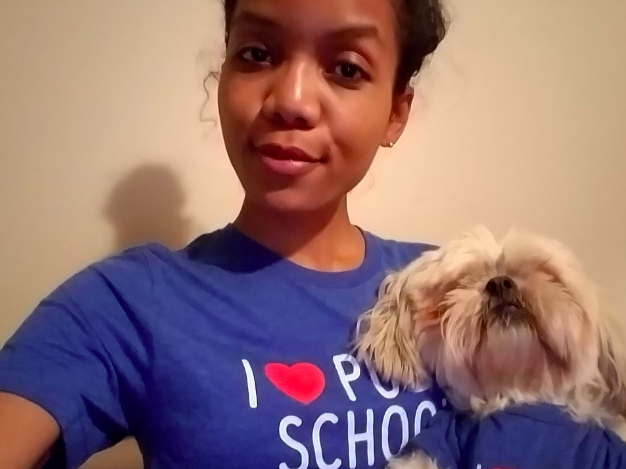 Shannon Coryell, Nebraska State Senate, District 4
Coryell is a lifelong resident of Omaha and a single mother of two boys, including one who is autistic. Due to her son, she became an advocate for children with special needs. On Facebook, Coryell states that she hopes to increase access to healthcare and push for gun safety regulations, prison reform, voting rights protection, and public education funding.
North Carolina
Kris Rixon, North Carolina House of Representatives, District 9
Rixon is a lifelong resident of Pitt County, North Carolina. Rixon plans on fighting to increase teacher pay, advocating for a statewide public option, worker's rights, and bringing back the Earned Income Tax Credit. He has the endorsement of Planned Parenthood, Conservation PAC, and the Pitt County Democratic Party.
Pennsylvania
Summer Lee, Pennsylvania House of Representatives, District 34
Newcomer Summer Lee is favored to win a seat in the Pennsylvania House of Representatives this November. She trounced incumbent Paul Costa in the primary this year and has no Republican challenger. The 2015 Howard University School of Law graduate campaigned for both Bernie Sanders and Hillary Clinton and worked as a field organizer for the Pennsylvania Democratic Party.
She's a supporter of the $15 minimum wage and opposed to fracking.
Sara Innamorato, Pennsylvania House of Representatives, District 21
Much to the surprise of political analysts, University of Pittsburgh graduate Sara Innamorato handily beat five-time incumbent Dom Costa in the Democratic primary with 64 percent of the vote.
The native of Ross Township has promised to fight for Medicare-for-all, a more progressive tax structure, and affordable housing. Prior to running for office, the Pittsburgh native spent years working in the tech industry and non-profits.
Innamorato, along with other DSA candidates, favors more money for the Department of Environmental Protection and a ban on fracking. "We should have environmental policies that ensure that our natural resources remain in the public good and are only used to benefit the people here and not corporate interests," she said in an interview with StateImpact Pennsylvania.
Tennessee
Edward Nelson, Tennessee House of Representatives, District 19
The Navy veteran is the first Democrat to run in his district in Tennessee since 2002. Nelson hopes to expand Medicaid, incentivize non-college options like vocational school, end the "right to work" law, and address veteran housing, healthcare, and unemployment. He has the endorsement of VoteVets.org, a liberal political action committee for veterans.
Allan Creasey. Tennessee House of Representatives, District 97
The former bartender and University of Memphis graduate was born and raised in Tennessee. Creasey hopes to put an end to payday and title loan stores and push for issues such as Medicaid expansion and public safety. Creasey is also an advocate of LGBT rights and reproductive health rights.
Gabby Salinas, Tennessee State Senate District 31
Gabby Salinas is a lab technician at St. Jude hospital in Memphis, Tennessee, where she was once a cancer patient at the age of seven years old. Born in Bolivia, Salinas credits the hospital for saving her life when she arrived in Memphis with her family as a child. If elected, Salinas plans to prioritize Medicaid expansion, education, gun safety legislation, and increasing funding for Tennessee infrastructure.
Update 4:07pm CT, Nov. 2: According to a DSA spokesperson, Salinas cut ties with the Democratic Socialists about a month ago. After white nationalist threats, the DSA says, it's no longer including Salinas in its publicity for safety reasons. Salinas does not self-identify as a democratic socialist, telling the Associated Press that she's a "progressive Democrat."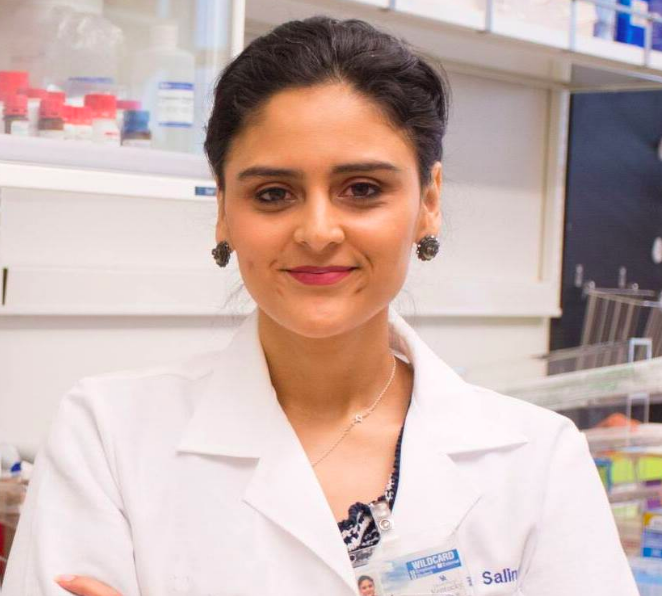 Texas
Franklin Bynum, Harris County, Texas, Judge, Court 8
The 36-year old Bynum worked as public defender for Harris County, and as a judge is hoping to reform the criminal justice system. Bynum grew up in Montrose, Texas and attended Houston public schools. He collected signatures for his campaign from outside the county jail, from family members of defendants, according to a profile by the New York Times.
In the great red state of Texas, Bynum's party affiliation with the Democratic Socialists of America has been as big of an obstacle as you would expect. The local Republican Party ran an ad with a photo of Bynum standing in front of a photoshopped hammer and sickle.
Bynum won the endorsement of the Houston Chronicle. "He offers a clear alternative to the status quo and even people wary of his socialist credentials should be curious to see if he can deliver," wrote the Chronicle in their endorsement.
READ MORE:
Utah
James Singer, House of Representatives, Utah's Third District
James Singer is a member of the Navajo Nation who teaches at Westminster College and Salt Lake Community College. He grew up in Kearns, Utah, and was a Mormon missionary in Argentina. In college, he worked for the Dine Policy Institute, which is a public policy institute in the Navajo Nation. In addition to his teaching, Singer serves on the board of directors for the Rape Recovery Center and the Mormon Environmental Stewardship Alliance.
Among other reasons, Singer says the Standing Rock protests and President Trump's overturning of the boundaries of the Bears Ears monument inspired him to run for office. "I look at government specifically as something that is supposed to protect and empower its citizens," said Singer in an interview with the Deseret News editorial board.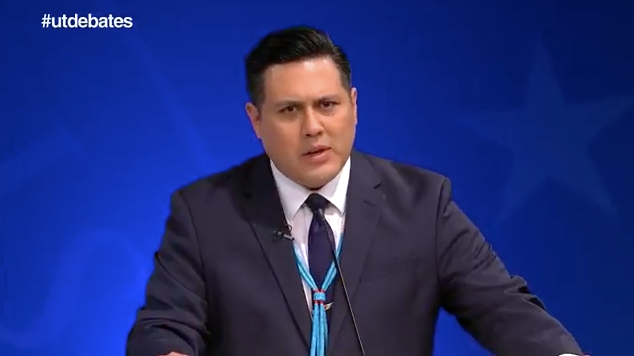 Washington
Melanie Morgan, Washington House of Representatives, District 1
Melanie Morgan is a former Franklin Pierce School Board member and former Pierce County Housing Authority commissioner. Morgan is an Army veteran, worked as a domestic violence advocate, and oversaw the passage of a $157 million bond as a member of the school board. The 50-year old has the endorsement of many prominent local Democrats over the incumbent.
Jamie Smith, Washington House of Representatives, District 25a
Jamie Smith is a teacher and coach at Rogers High School. She has the endorsement of the American Federation of Teachers, the AFL-CIO, Planned Parenthood Votes Northwest and Hawaii, and the Washington State Progressive Caucus, among others. If elected, she promises to focus on education and worker's rights.
Editor's note: This article is regularly updated for relevance.