Former President Bill Clinton may be busy trying to help his fellow Democrats not completely lose Tuesday's midterm elections, but that doesn't mean he can't take a second to have a little fun. 
Redditor Fieldblazer received this photo in a text from a friend, showing the 68-year-old former commander-in-chief nudging his way into a photo of a little girl who clearly wasn't happy about attending the campaign event. 
"She didn't want to be there," wrote Fieldblazer on Reddit. "It was really cold outside for what we're used to and this was after the event."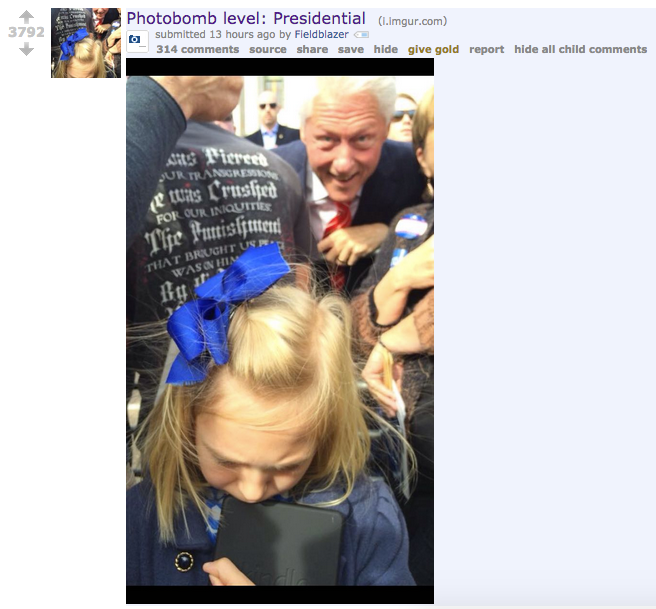 It remains unclear whether the dude in the crazy death-metal-Jesus T-shirt next to Clinton was tackled by the intense Secret Service-looking guy in the back. But we're just going to go ahead and assume he was.