The much-rumored Apple self-driving car project has been in the works for years, but little is still known about it. While the tech giant has yet to provide specifics on the so-called "Project Titan," we do know it's putting significant investment into building technology for autonomous vehicles. We also know with some level of certainty that its intention of building a Tesla rival has been put on hold to focus on the underlying technology for autonomy.
Here's everything else we know about Apple's self-driving car project and what to expect next.
Is Apple really working on a self-driving car?
Apple reportedly started pursuing the self-driving car market in 2014 with Apple veteran and former Ford engineer Steve Zadesky leading the program, according to a Wall Street Journal report. The report claims Apple set a target ship date of 2019 after spending more than a year determining the feasibility of launching its own vehicle. It hired several hundreds of employees for what was internally referred to as a "committed project." CEO Tim Cook even reportedly approached BMW executives to get pointers on how to enter the market.
But Apple quickly hit major roadblocks, and Zadesky left the project on a leave of absence two years in. Sources familiar with the matter told the Journal Apple had failed to provide clear goals and felt its ambitious due dates were impossible to meet. Executives also struggled to decide whether the car would be fully autonomous or semi-autonomous.
Looking to get back on track, Apple in 2016 brought on former Tesla vice president of vehicle engineer Chris Porritt, a renowned executive in the auto industry. Despite the blockbuster hire, Apple's fortunes didn't immediately change. In September 2016, the Journal reported Project Titan, then led by Apple veteran Bob Mansfield, would be losing workers and "shutting down some elements."
The news came just months after Bloomberg revealed Apple was shifting its focus from creating an autonomous vehicle to developing the underlying components that enable self-driving cars, i.e. a system of cameras, radars, software, and wireless connectivity. It reportedly laid off "hundreds" of workers from its secretive car team and set the end of 2017 as the deadline for deciding whether to move forward with the project. About a month later, Mansfield took the stage in a Silicon Valley auditorium packed with hundreds of Titan employees to announce the strategy shift, according to people who attended the meeting," Bloomberg wrote in late 2016. "Mansfield explained that he had examined the project and determined that Apple should move from building an outright competitor to Tesla Motors Inc. to an underlying self-driving platform."
The dramatic change in direction means Apple will compete against a familiar foe in Google rather than Tesla and other legacy automakers like Nissan and GM. It's still possible we'll find ourselves sitting in the passenger seat of an Apple-branded car in the next few years, but all signs indicate the company is more worried about licensing out technology than producing a car from the ground up. Uber, Lyft, and dozens of other startups are also preparing self-driving systems for third-party auto manufacturers.
Rumors about Project Titan picked up in early 2017 when Apple gained a permit from California's Department of Motor Vehicles to test three 2015 Lexus RX 450h sport utility vehicles equipped with autonomous technology on public roads.
Once it had been all but confirmed, Cook addressed Apple's Project Titan for the first time, emphasizing the focus on creating autonomous systems but cautioning it's "one of the most difficult AI projects to work on."
"We're not really saying from a product point of view, what we will do … it's a core technology that we view as very important," Cook said in an interview with Bloomberg. "We are very focused on autonomous systems. We do have a large project going, and are making a big investment in this. From our point of view, autonomy is sort of the mother of all AI projects."
Still, some are holding out hope that Apple cars will drive themselves down city roads in the near future. In April 2017, a report from CNBC explained how renowned Apple analyst Gene Munster believes the company is "almost certainly" trying to figure out how to make its own car. He cautioned that a partner may be needed to overcome the complexities of manufacturing, but Apple would do everything possible to integrate the vehicle's hardware and software.
Apple's self-driving car news
Shortly after Apple was given permission to test its self-driving cars, a Lexus RX450h sporting bulky autonomous car technology was spotted leaving Apple's facility in California. Equipped with six LIDAR sensors, several radar units, and multiple cameras, the unbranded car drove along with a safety driver behind the wheel. Reports in March 2018 claim Apple has doubled down on its road testing by increasing the number of self-driving prototypes to 45.
https://twitter.com/macjshiggins/status/920326969522241536
The company even embraced its renewed competition with Google by teaming up with rental car company Hertz in mid-2017, around the time Waymo (Alphabet's self-driving branch) partnered with Avis. And in August 2017, a New York Times report described a self-driving shuttle that would taxi employees from Apple's old campus to its new "spaceship" building. The project is reportedly called PAIL (Palo Alto to Infinite Loop) and will also use cars from third-party automakers.
Apple now has 55 self-driving cars registered in California, more doubling its fleet since the start of 2018, according to the Department of Motor Vehicles.
That makes Project Titan the second largest self-driving car fleet in the state behind only General Motor's Cruise division, which has 104 cars. Apple quickly surpassed Waymo (51 cars) and Tesla (39 cars) after obtaining a testing permit in April 2017. The company has 83 permitted safety drivers and has not yet earned a permit to test without human supervision.
There are still many important details we don't know about the work Apple is doing to enable self-driving cars, like which automakers it will partners with, what level of autonomy it will operate on, and whether it has a public reveal planned.
Apple car rumors
A patent discovered by Apple Insider in April 2017 describes how Apple could blend augmented reality with self-driving car technology by showing drivers information about the road ahead, including objects that are out of their line-of-sight. The filing explains how "adaptive vehicle augmented reality display using stereographic imagery" could use a 3D-model of the world (think Google Maps) to display a simulated version of the real world on the vehicle's windshield.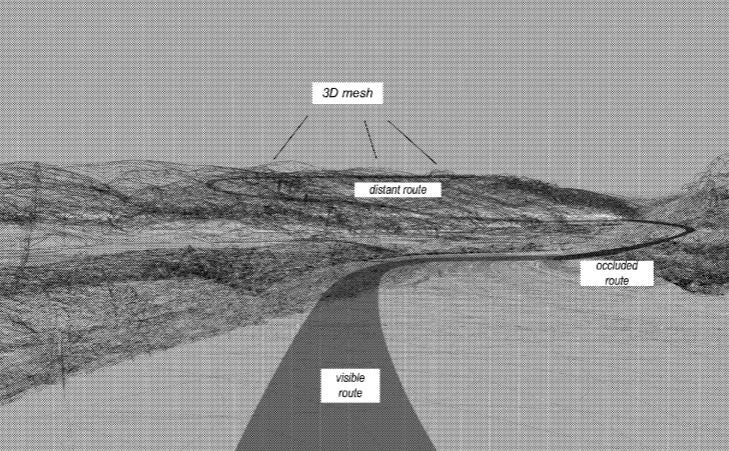 The technology could be used to give drivers a view of what is beyond the car's sensors and cameras. It could also assist in navigating the vehicle under poor conditions, like when there's heavy snow or fog. In the future, car-based AR could play media, like movies, TV shows, or video games. While the patent should be taken with a grain of salt (Apple files hundreds of patents every year), it shows the company is still brainstorming ways to improve its self-driving platform.
Apple self-driving car release date
When it was first reported that Apple would enter the electric self-driving car market, it planned on launching a vehicle by 2019. Since then, Apple's strategies have drastically changed. That timeline is murky now that it's building self-driving systems rather than actual vehicles. Along with whether the tech is reliable enough to improve safety, there are other factors that need to be considered, like government regulation, public acceptance, and cost.
I saw one of these a few weeks ago pull up to an Apple shuttle stop-sit there for a few then drove off. pic.twitter.com/gUudZY1TIA

— lostmybeard (@idiggapple) October 18, 2017
The most optimistic analysts predict self-driving cars won't be ready for the road, at least in any meaning way, until 2020. It will likely be another few decades before the majority of Americans replace their manual gas guzzlers with electric robot vehicles. It's, therefore, a possibility one of the most secretive companies in the world keeps its mysterious concept under wraps for several more years.
Editor's note: This article is regularly updated for relevance.