As any of your friends with cracked phone screens will tell you, it's foolish to not purchase a case for your smartphone. Something that expensive, that you rely on that heavily, deserves some form of protection.
Luckily there's a nearly endless variety of options. From practical cases that have compartments for your cards or that can extend your battery life, to flashy models covered in sequins, there's something out there for everyone. Even if what you're looking for is, say, a shirtless man cutting a wheel of cheese on top of another shirtless man.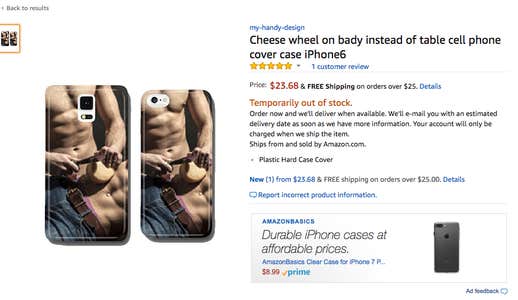 Or maybe you're more in the market for an ingrown toenail case.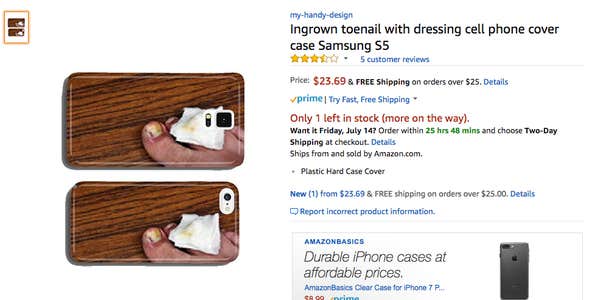 What wonderful person came up with these beautiful works of art you ask? The answer: nobody. According to a report by IFL Science, the cases were designed by an AI bot, which was created to comb the Internet for popular image searches and turn them into cell phone cases to sell on Amazon. But "my-handy-design" the company behind the cases, seems to have left no one to mind the store. While the bot turned out some obvious/boring cases like this photo of a woman at the beach.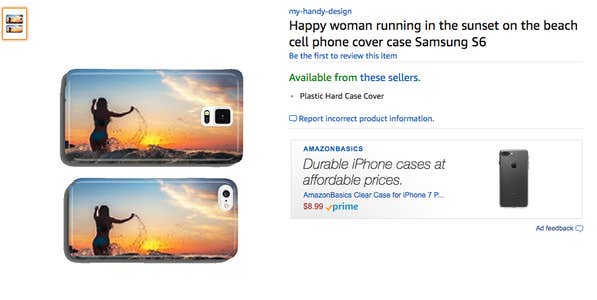 It also continues to spew out bizarre options like "sick old man suffering from diarrhea, indigestive problem cell phone cover case."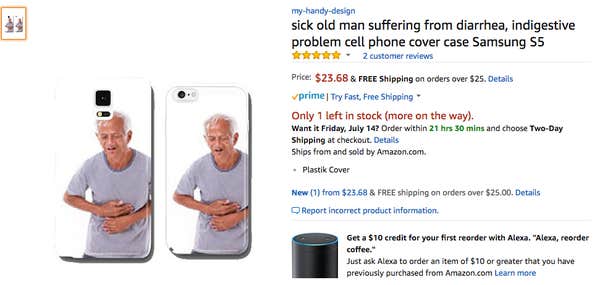 Or the "Concrete septic tanks under construction" case.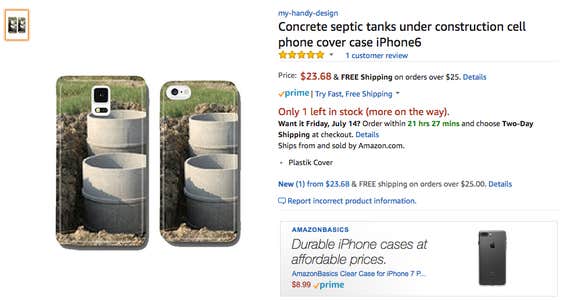 And what kid wouldn't want to go to school carrying the "Varicose veins treatment cell phone cover case."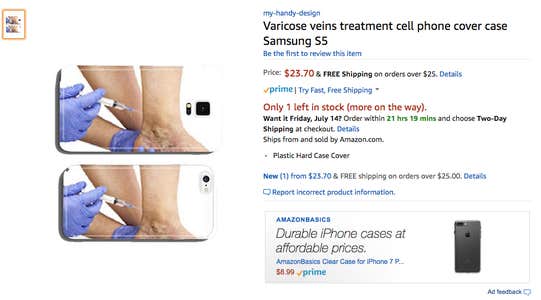 Or better yet, get kicked out of school for carrying the "Metal butt plug with crystal" case.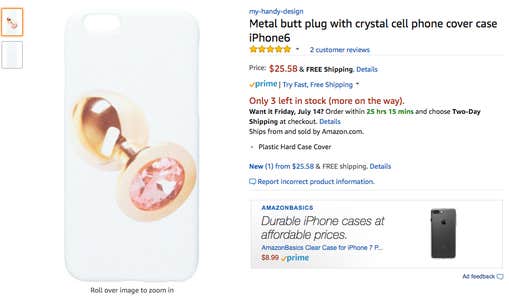 You can almost hear some poor teacher asking "Why is there a picture of a fancy doorknob on your phone?"
There seems to be an endless supply of these, so whether you want a photo of a woman doing laundry, or a purple strapon for "role play games" case, this company has you and your phone covered.
Of course with this many options, the AI was bound to spit out a few that had ironic implications, like this case, which harkens back to a simpler time.