Although it has been an internet phenomenon for some time, this past month, the "wife guy" officially entered the cultural lexicon.
If you aren't familiar, there's a great explainer linked above, but it's essentially an online man who puts his identity as husband above all else.
And in a big feature by the New York Times, where 2020 candidates answered a series of "job interview" questions, a number of the men seeking the Democratic nomination have announced their presence as wife guys.
"my

wiiiiiiiiiiiiiiiiiiiife" pic.twitter.com/cFCyoR8lP0

— Kelly Weill (@KELLYWEILL) June 19, 2019
When asked about their personal heroes, a series of candidates—John Delaney, Rep. Seth Moulton (D-Mass.), Gov. Jay Inslee (Wash.), Beto O'Rourke, and Gov. Steve Bullock (Mont.)—all cited their wife.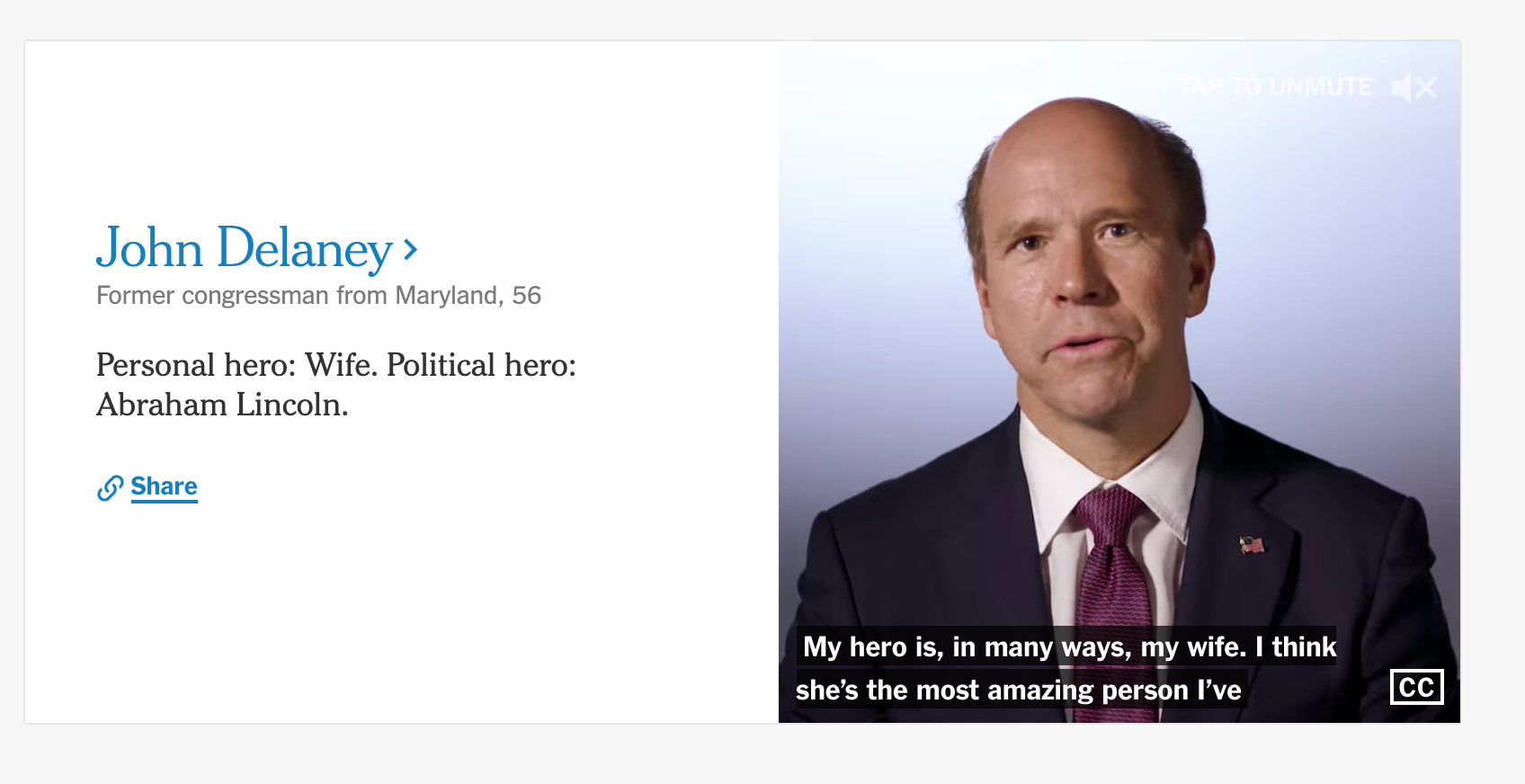 While it's not the most beloved internet person, we have elected more outlandish ones, so it wouldn't be the worst thing.
READ MORE: 
Got five minutes? We'd love to hear from you. Help shape our journalism and be entered to win an Amazon gift card by filling out our 2019 reader survey.