It's deja vu: only two 2020 Democratic presidential hopefuls said they would replace their current private insurance with a government-backed system.
If you think you've read that before, you'd be right: On Wednesday, New York City Mayor Bill de Blasio and Sen. Elizabeth Warren (D-Mass.) raised their hands to say they supported abolishing private insurance, which would be a byproduct of true Medicare for All.
NBC News host Lester Holt asked who among the 10 Democratic hopefuls who would "abolish" their private health insurance in exchange for a "government-run plan."
Holt noted that the question last night "spurred a lot of discussion."
Only Sen. Bernie Sanders (I-Vt.) and Sen. Kamala Harris (D-Calif.) raised their hands, mirroring the same situation on Wednesday night when two 2020 hopefuls did the same.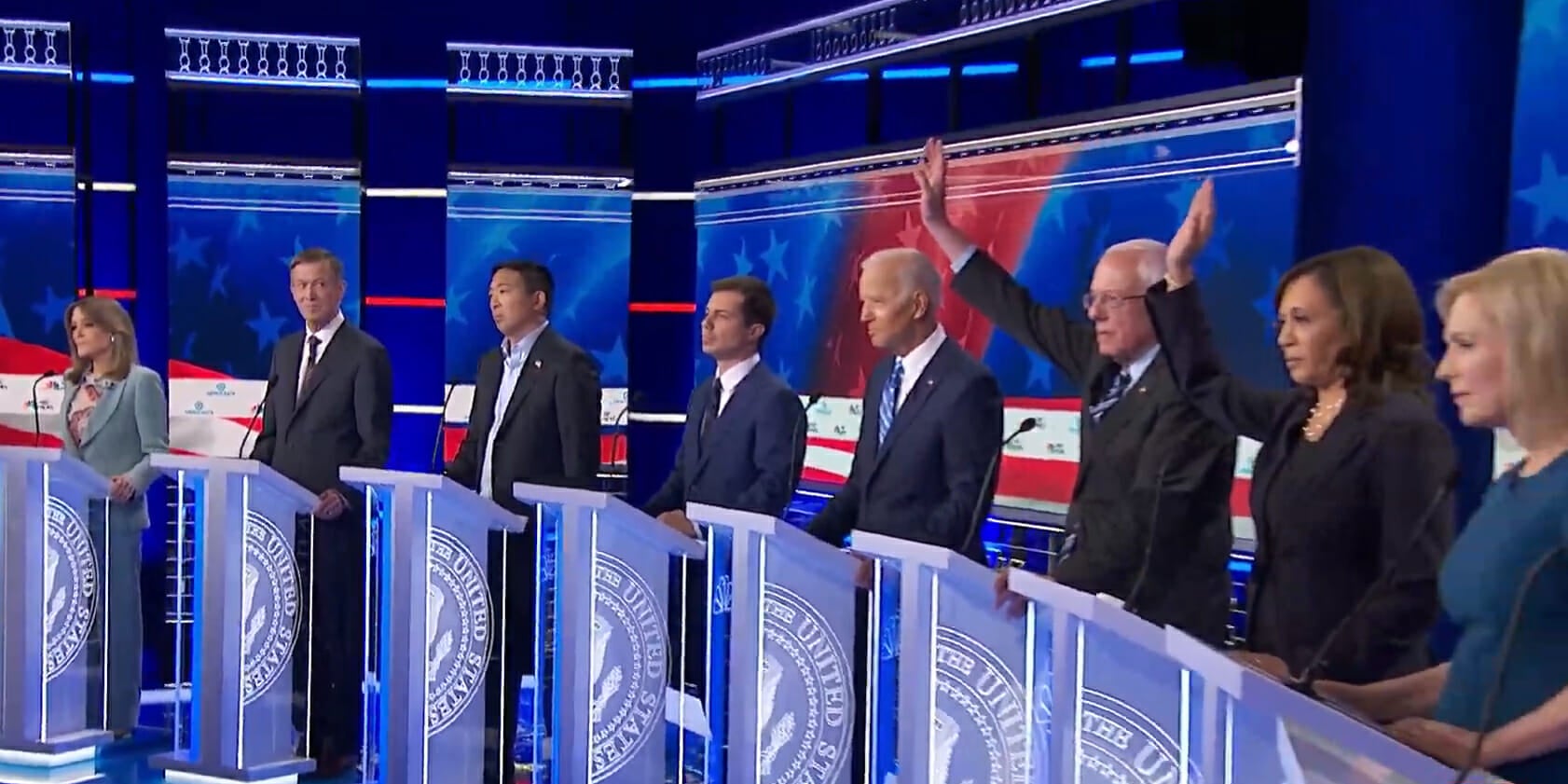 Sen. Kirsten Gillibrand (D-N.Y.) tried to explain her position, saying that she believed there needed to be a "transition period" in a Medicare for All plan, adding that she supported the idea of universal healthcare in general.
"So what will happen is people will choose Medicare, you will transition, we will get to Medicare for All and then your step to single-payer is so short," she said.
Mayor Pete Buttigieg also said he wanted people to explain how you get from "here to there" regarding Medicare for All. Former Vice President Joe Biden said he wanted to build on the Affordable Care Act.
READ MORE: 
Got five minutes? We'd love to hear from you. Help shape our journalism and be entered to win an Amazon gift card by filling out our 2019 reader survey.