Every day it seems like a new Democrat jumps into the 2020 presidential race. While the 2020 Democratic candidates currently seem to be battling for who has enough name recognition to earn a presidential Twitter trolling, the onus will eventually—hopefully—shift to the candidates' actual platforms and records. While healthcare and immigration will be hot topics in 2019 and 2020, internet privacy, data, and big tech are quickly becoming important campaign issues as well. 
Here's where the current 2020 Democratic candidates stand on internet privacy and data protection.
2020 Democratic candidates: where they stand on internet privacy
Kamala Harris
Sen. Kamala Harris (D-Calif) is old hat when it comes to protecting your data from nosy nellies.
Way back in 2014, Harris, then Attorney General of California, made waves when she threatened mobile apps with fines of $2,500 per violation of California's strict privacy laws.
It was hardly Harris' first foray into publicly supporting internet privacy; in 2010, while running for AG, she delivered a one-two punch to Facebook for "a serious lack of privacy protection" and urged people to "call on Facebook to respect the privacy of its users." In 2012, she brought major tech companies to the table to agree to establishing clear privacy policies for their apps.
Elizabeth Warren
Sen. Elizabeth Warren (D-Mass.) has a message for credit reporting agencies that lose consumers' data to hackers: pay up.
Inspired by the massive Equifax breach last January, Warren co-introduced the Data Breach Prevention and Compensation Act, which would implement harsh penalties for credit reporting agencies whose data is breached, raise the compensation for affected consumers, and create an Office of Cybersecurity at the Federal Trade Commission with annual inspection duties.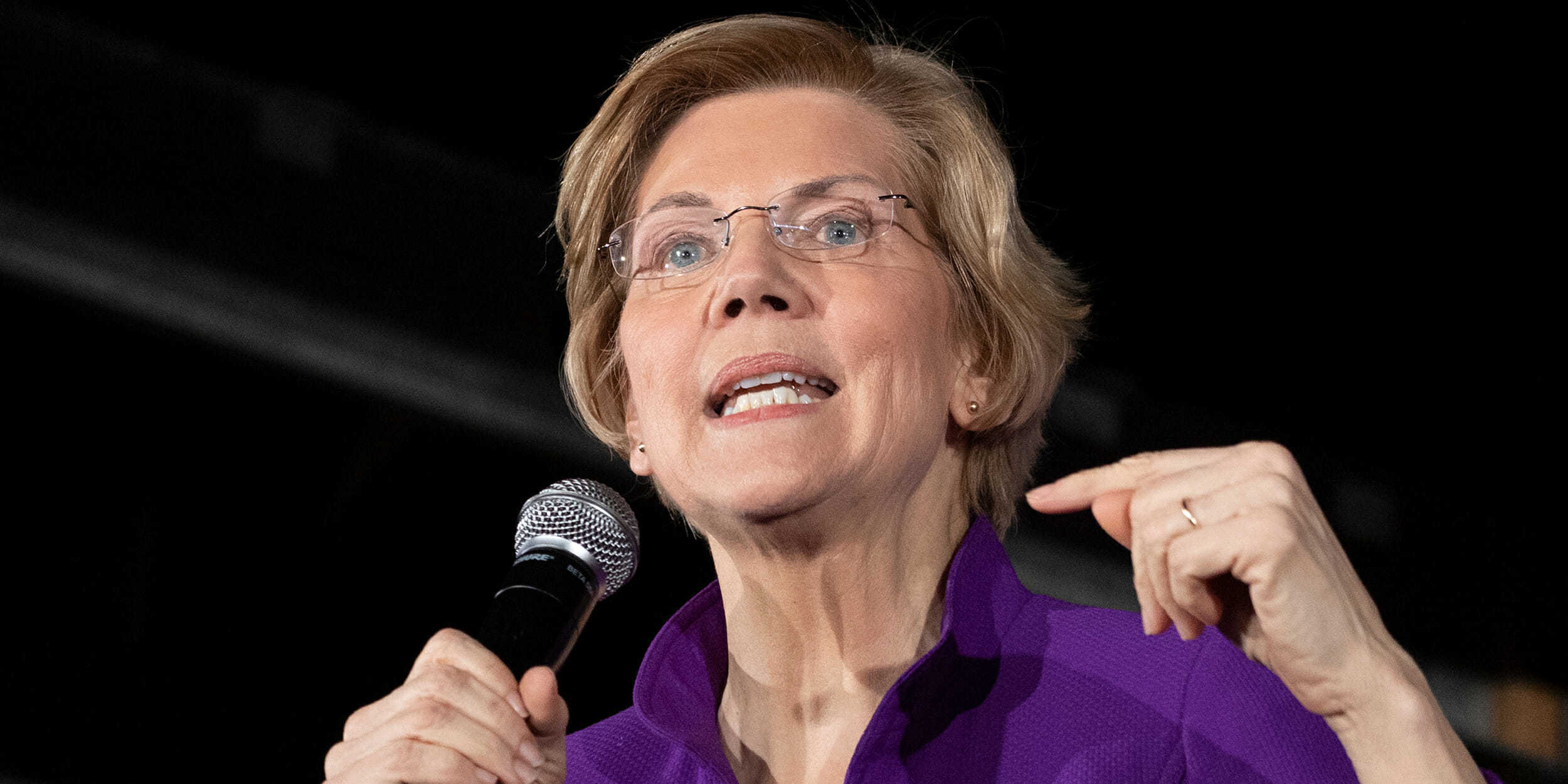 "In today's information economy, data is an enormous asset. But if companies like Equifax can't properly safeguard the enormous amounts of highly sensitive data they are collecting and centralizing, then they shouldn't be collecting it in the first place," Warren said in a statement.
Warren's history of working to protect data further includes joining her colleagues in slamming Republicans for repealing online privacy protections in 2017.
Warren has also made waves with her calls to break up big tech.
Amy Klobuchar
Say what you will about her management style, but Sen. Amy Klobuchar (D-Minn.) is a barracuda about internet privacy.
Last year, she introduced the Social Media Privacy and Consumer Rights Act, which would require companies to be more transparent about how they share data and allow users to opt out of data collection. This January, Klobuchar and Sen. John Kennedy (R-La.) reintroduced the bipartisan legislation.
Klobuchar also joined 15 Democratic colleagues, including fellow 2020 presidential candidate Cory Booker (D-N.J.), in cosponsoring the Data Care Act in December. The landmark legislation would create new rules and standards for how companies handle consumers' data and require them to report breaches.
While announcing her presidential candidacy in February, Klobuchar called out tech giants for failing to protect users' information. "We need to put some digital rules of the road into law when it comes to privacy," she said. "For too long the big tech companies have been telling you, 'Don't worry, we've got your back' while your identities in fact are being stolen and your data is being mined. Our laws need to be as sophisticated as the people who are breaking them."
READ MORE: 
Cory Booker 
As one of 15 cosponsors of the Data Care Act of 2018, Cory Booker (D-N.J.) clearly believes in internet privacy. But as a 2020 presidential candidate, he hasn't had much else to say on the subject.
He has, however, sought transparency in how algorithms are used to set prison sentences, determine bail, and determine guilt or innocence, which could have broad implications for how information is used in other social justice issues.
Bernie Sanders
Sen. Bernie Sanders (I-Vt.) might take a laissez-faire view of data breaches that benefit his campaign, but when it comes to protecting your information from corporations, he draws a hard line.
After the Senate voted to repeal rules protecting internet privacy in 2017, Sanders released a statement lambasting his colleagues: "My internet privacy policy is simple: Our information belongs to us, not corporations. … [Corporations] should not be able to track their customers and sell their personal information without the customers' permission. This is not a radical idea. This is just common sense."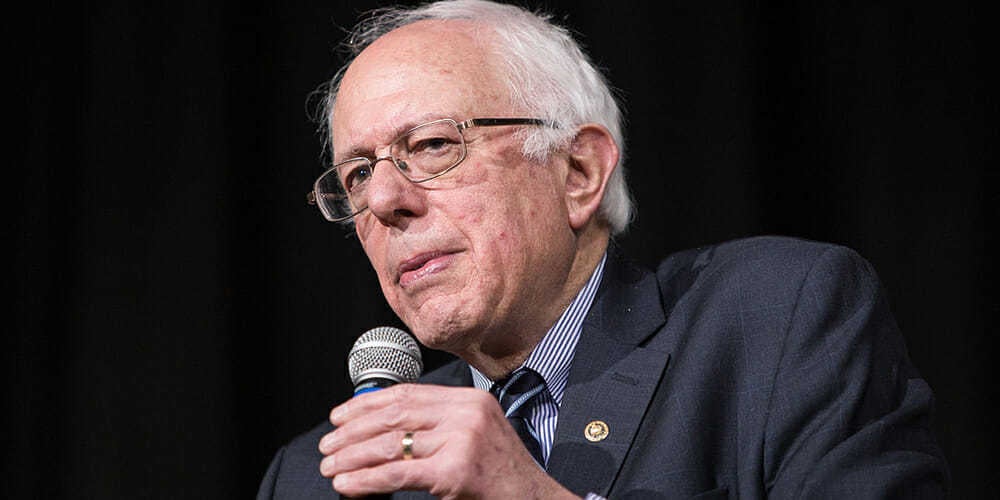 John Hickenlooper
Colorado's former Governor John Hickenlooper touts himself as an "extreme moderate," but does that mean he won't take internet privacy seriously? Not necessarily.
The pro-business "pragmatic progressive" signed Colorado's bipartisan consumer data protection legislation into law last spring. In addition to enhancing requirements for protecting data, the legislation saw Colorado join Florida as one of two states that require companies to notify consumers of a data breach within 30 days. The legislation also requires companies to inform the state Attorney General of breaches affecting 500 or more residents and holds government entities to the same standards as their private counterparts.
Hickenlooper also noted in a campaign video that he's "stood up to his fair share of bullies." Time will tell whether he gets a chance to stand up to Silicon Valley. 
Jay Inslee
Washington Governor Jay Inslee is betting the farm on the environment by marketing himself as the "climate-first candidate" in his presidential run, but he's hardly a one-trick pony.
After the Federal Communications Commission repealed net neutrality, Inslee took matters into his state's hands by working with lawmakers to fill the void. Last February, Washington became the first state to enact its own net neutrality rules, which reinstated the previous protections.
Inslee also reportedly told the GeekWire Gala in December that he and other legislators were in talks with tech companies to address privacy in the upcoming session. "We, I think, are well positioned to develop one of the better privacy policies that allows innovation to continue while responding to citizens' basic instincts for privacy," he said.
READ MORE:
Kirsten Gillibrand
The dust had hardly settled on the FCC's repeal of net neutrality when Sen. Kirsten Gillibrand (D-N.Y.) joined fellow 2020 Democratic candidates Sanders and Klobuchar in cosponsoring an act to restore it to its 2015-2017 glory.
"This is an attack on free speech, it's a disturbing example of the corrupt relationship between corporations and the government, and I urge all of my colleagues to join this resolution and overturn this vote by the FCC," Gillibrand said in a statement that was heavily critical of the FCC's "shameful decision."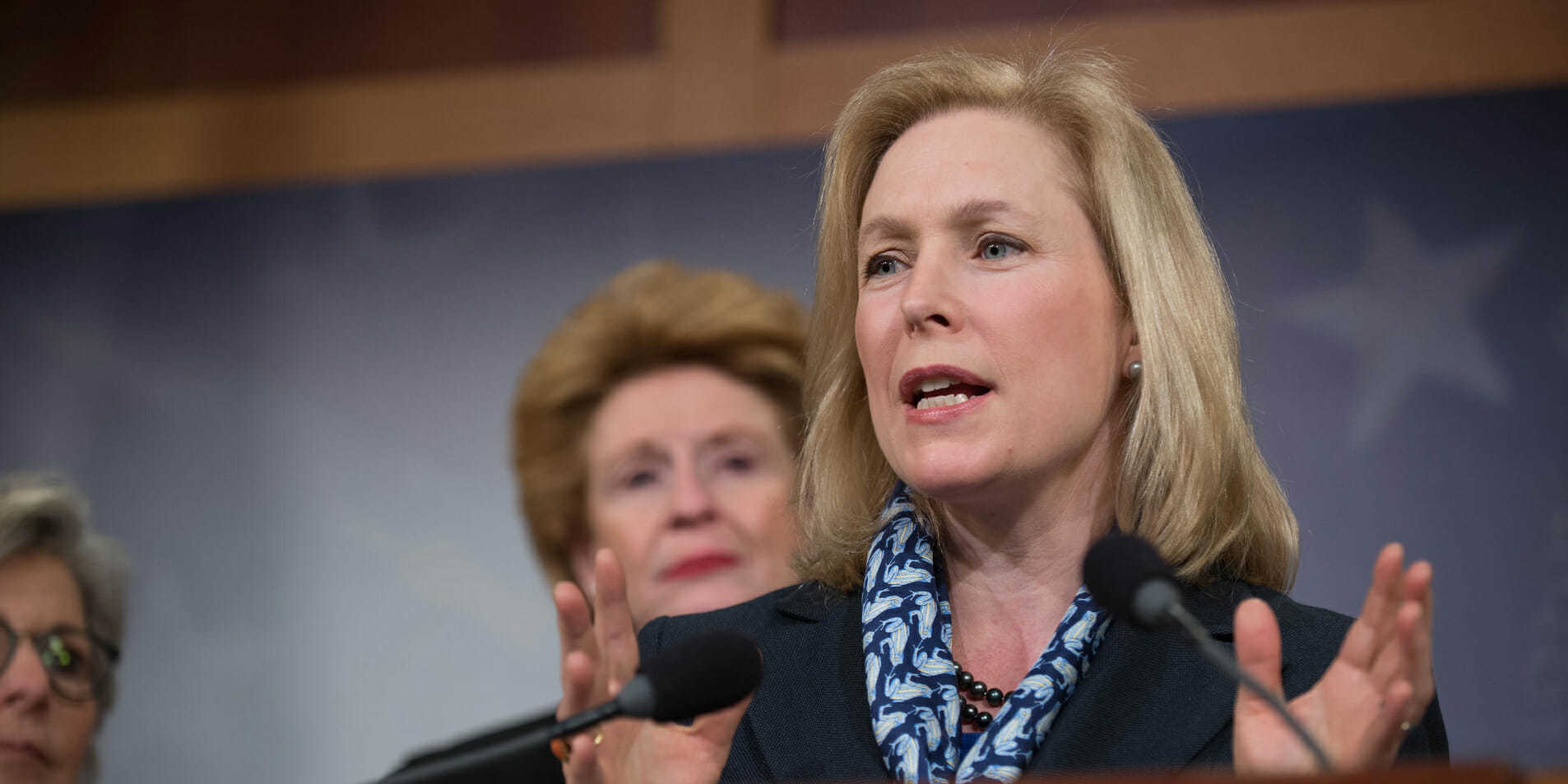 She also joined Democrats who signed a letter urging the president to veto legislation that repealed internet privacy rules in 2017, and, along with fellow 2020 candidates Warren and Booker, urged development of data protection standards following the Equifax breach.
On the other hand, Gillibrand drew ire in 2012 for cosponsoring the PROTECT-IP Act, which would have given private companies and the government the ability to restrict access to websites that post pirated content. The proposed law failed following protests that included online blackouts by Google, Wikipedia, Boing Boing, and others.
Andrew Yang
Entrepreneur Andrew Yang is one of few 2020 candidates without a background in politics, but that hasn't stopped him from launching a serious presidential bid.
On his campaign website, Yang—founder of Venture for America, a nonprofit fellowship for would-be entrepreneurs— states his unequivocal support for net neutrality. "The repeal of net neutrality protections threatens the free internet for all Americans. It is imperative that we protect this technology so that all Americans can continue to enjoy unfettered and affordable access to the internet," Yang states.
On the subject of internet privacy, the former tech executive has thus far remained mum. He is, however, the only 2020 candidate concerned about the robot apocalypse.
Tulsi Gabbard
In spite of some early blowback, Rep. Tulsi Gabbard (D-H.I.) keeps chugging away in her presidential candidacy.
Gabbard might not be inclined to focus much on some of her past positions, but she will probably happily expound upon her previous takes on internet privacy.
In 2016, she went on record applauding the FCC's narrow decision to restrict how internet service providers use and sell data in a press release that touted her work on the subject. Gabbard has introduced legislation to strengthen the Privacy and Civil Liberties Oversight Board, cosponsored the Electronic Communications Privacy Amendments Act and Email Privacy Act, and championed Fourth Amendment protections online.
Pete Buttigieg
Don't fret if the name Pete Buttigieg doesn't ring a bell. The two-term former mayor of South Bend, Indiana admittedly doesn't have the same level of recognition as other 2020 presidential candidates, but he's also one of the signatories of the Cities Open Internet Pledge that circulated following the unpopular repeal of net neutrality.
The pledge doesn't do much besides function as a commitment to make sure access to government services remains unfettered, but it is definitely a step in the right direction.
READ MORE: 
Beto O'Rourke
Though he has been admittedly quiet on the subject of private companies harvesting and selling data, Beto O'Rourke does have some bona fides when it comes to internet privacy.
Last year, he penned an op-ed about why he voted against a bill that would have allowed the National Security Agency to collect communications of people outside the U.S., and he introduced a bill that would have required a warrant to examine Americans' communications. With his usual swagger, O'Rourke came out for net neutrality after it was repealed, calling the move "bad for our country, terrible for the economy and […] dangerous for our very democracy."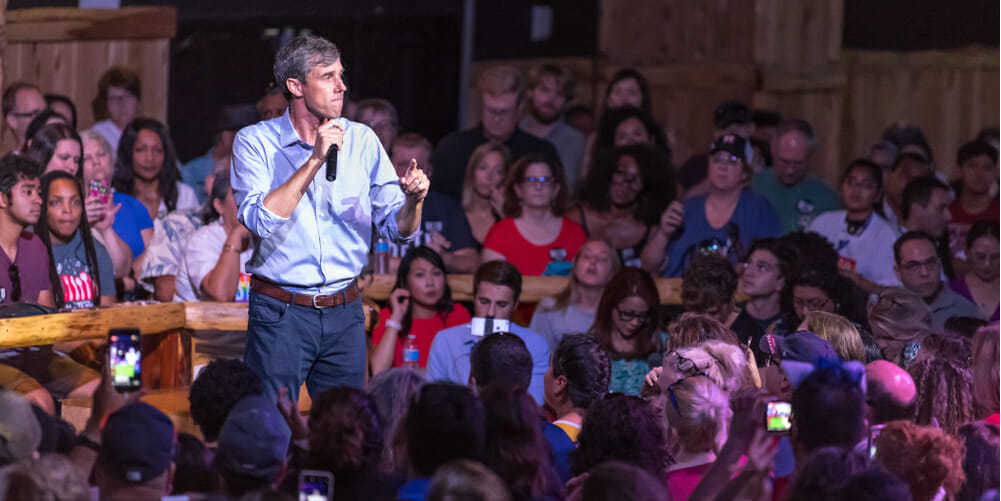 Joe Biden
For a guy who has had such a lengthy public life, former Vice President Joe Biden doesn't have much of a record when it comes to internet privacy. Based on his being part of the Obama Administration when net neutrality was implemented, it's fair to assume he's a supporter, even if his previous positions have left some doubt on the subject.
Biden was also in office when the administration unveiled its "Consumer Privacy Bill of Rights," also referred to as the Internet Bill of Rights, in 2012. The bill was called as "a comprehensive blueprint to protect individual privacy rights and give users more control over how their information is handled."
Still, Biden's own positions on internet privacy remain to be seen.