Woodchuck Cider, America's original craft cider, was built on the spirit of hard work, high standards, and lots of elbow grease. We've been handcrafting our hard cider in the Green Mountain State since 1991. This is our salute to fellow craftsmen building great things by hand.
If you've ever dreamed of starting your own business, you've probably also thought long and hard about what it would take to walk away from your day job. 
While finding the time and the courage can be tough, we're inspired by the success stories—the dreamers who turned their side projects into full-time, successful businesses. We admire the audacity of the craftsmen and women who have taken a chance and risked their steady incomes on an idea. 
Here are three small businesses we love that found a way to make it work. 
1) Poler Stuff
Portland-based photographer Benji Wagner is very familiar with couch surfing and camping in his car—he's an outdoorsman at heart. To make a living in between camping trips, he was a photographer for major outdoors companies. He realized that while there were plenty of high-quality products on the market for outdoor enthusiasts, most of them didn't speak to the younger generation of action sports-oriented adventurers, specifically surfers, skaters, and snowboarders. 
So Wagner teamed up with his childhood friend Karma Vella, both former Scouts, to create a new line of products designed specifically for people like them: wanderers, adventure-seekers, "car campers," and couch surfers alike. Poler Stuff launched in 2011 selling tents, T-shirts, and bags at affordable prices, direct to customers through its online shop. 
The brand has taken off, opening its first retail store in 2013. Shortly thereafter, Poler Stuff's the Napsack was worn by Lena Dunham's character Hannah in season 2 of the popular HBO show Girls. With their impressive team of skateboarders, snowboarders, and other extreme sports enthusiasts repping the brand, this side project is riding a wave of success.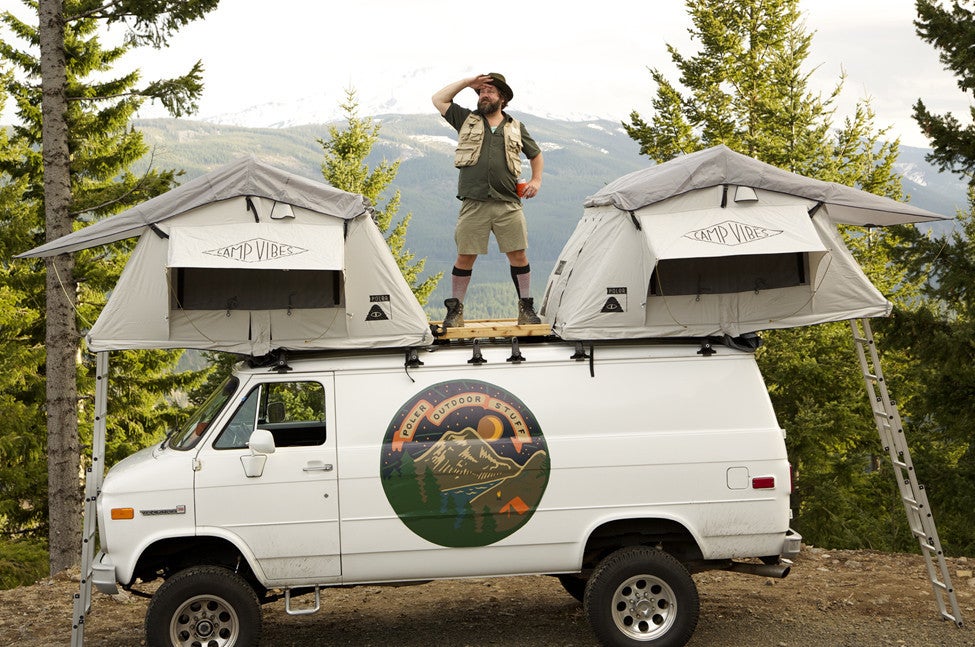 Photo via Poler Stuff
 
2) Best Made Co.
Peter Buchanan-Smith was a successful graphic designer in New York, even winning a Grammy for his design of a best-selling Wilco album. But work slowed during the financial crisis of early 2009, and he needed a change of pace. He grew up on a Canadian farm where he spent much of his free time outside building things, and he hoped to get back to those roots. 
He started Best Made Co., a company that infused his love of good design and functionality in the creation of his first collection—a set of colorful axes that ended up on display at the well-known Saatchi Gallery in London. The initial set of limited-edition axes gained rapid popularity, so Peter teamed up with a respected American axe maker to produce "The Best Made American Felling Axe" on a larger scale and at a competitive price. 
By the end of 2010, Best Made Co. branched out to offer several new products including knives, camping supplies, and outdoor clothing.
Now Buchanan-Smith and his team are extending their knowledge to the general public by offering workshops and adventures for anyone who wants to learn skills like forest management, restoring cast iron cookware, and crafting "foraged" cocktails.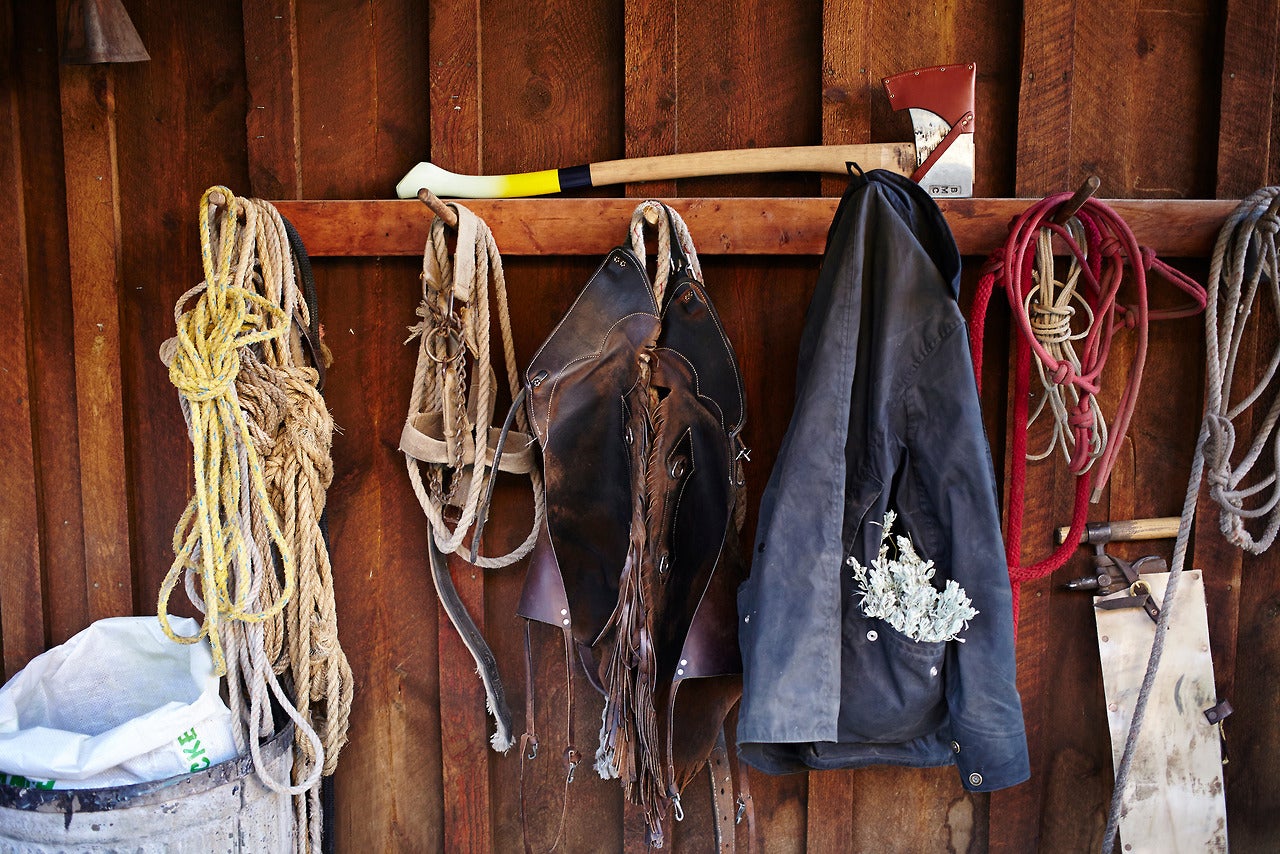 Photo by Nate Bressler & Peter-Buchanan-Smith via Best Made Co.
 
3) Tattly
By now, you've likely seen Tattly's designer temporary tattoos—you may have even worn one yourself. If so, you can thank Tina Roth Eisenberg. Eisenberg started Tattly after seeing her daughter come home with yet another ugly temporary tattoo and decided she should create a better option. 
The Swiss design blogger reached out to a few artists to see if they would be interested in designing temporary tattoos, and within a couple of days she heard from multiple artists wanting to contribute. That's when the side project kicked into gear, with Tattly officially launching in 2011.
Tattly went on to win the Shopify Build-a-Business Competition in 2012, a contest by the ecommerce platform encouraging entrepreneurs to open up shop online and sell their wares. Tattly took home the win within the Art and Photography Industry category and celebrated four years in business earlier this month.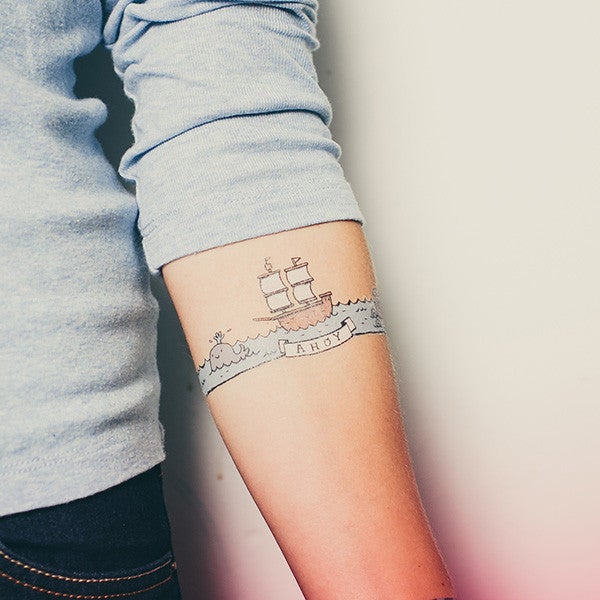 Photo via Tattly
…
If you enjoyed hearing about everyday craftsmen pursuing their passions and if you love spending time with fellow makers, make plans to join us for our grand opening Ciderbration in Middlebury, Vt., on Aug. 23. 
In addition to great live music and events, enjoy our full line of handcrafted ciders and meet the Cider Makers—the craftspeople behind the whole operation. The party's free and our doors are wide open to the public. 
Woodchuck. Real cider from a real place. 
Photo via Poler Stuff