You now can see what everyone in the U.S. is watching and sharing on YouTube—and it's mostly country music and True Blood. 
YouTube Trends, which has highlighted rising YouTube videos and trends since 2010, has launched a map that shows the most viewed or most shared YouTube video in a particular region in the last 12-24 hours.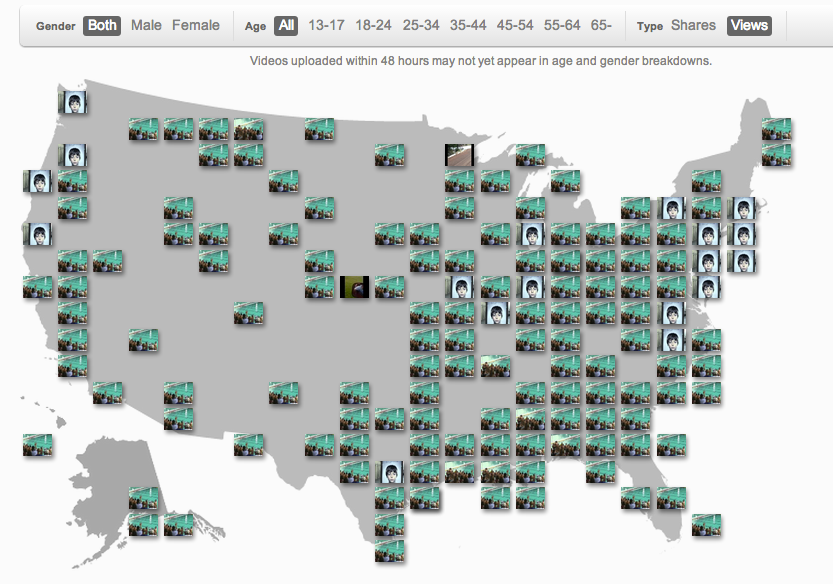 "The Trends Map is the result of all the great feedback you've given us from the Trends Dashboard, as we keep working to help you find great videos and channels on YouTube," Kevin Allocca wrote.
The service is currently available in the U.S. and highlights the regions "large enough to consistently return enough results with some reliability"—in other words, it works for most major metro areas.
You can view the most popular video by region and break it down by gender and age, although so far, most demographics are watching the same few videos.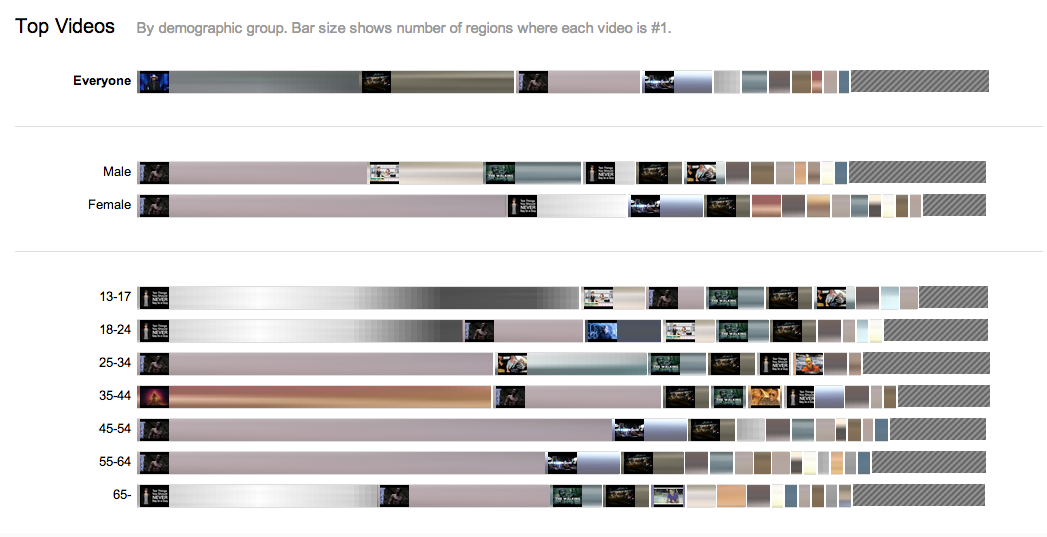 A majority of the country can't stop watching a video of two Florida water polo teams getting heated during the postgame handshake or a Spanish PSA for child abuse.
As for the most-shared videos, we can't seem to get enough country music. Overall, Jackson's rendition of "He Stopped Loving Her Today" at George Jones's funeral and a Blake Shelton music video were the top videos for 45 percent of regions.
The latest trailer for True Blood is still being passed around days after its release, and it's the most shared video by women.
That's not to say a trending local story can't crack the most-shared list, though. A Charles Ramsey interview is the most popular video in the Cleveland-Akron, Ohio area, while thousands in Juneau, Alaska are sharing a cell phone video from April which resulted in an investigation of the two police officers involved.
While we may know what people are watching, the map has its limits—it still can't tell us why some of these videos are so popular. 
Photo via trueblood/YouTube