YouTube on Sunday removed a video featuring a song that the New Zealand gunman played during a livestream of the mosque attack in which he killed 50 people, according to Know Your Meme. Now, there are multiple uploads of the music video for the racist meme anthem, which is known as both "Remove Kebab" and "Serbia Strong."
Know Your Meme reports that YouTube removed a video called "Remove Kebab (perfect loop)" that had received over 9 million views since it was uploaded seven years ago.
YouTube did not immediately respond to the Daily Dot's request for comment about whether it removed the video. On Monday, several reuploads of the song and video appeared on the streaming platform under variations of the title "Remove Kebab perfect loop."
The videos use a song by members of the Bosnian Serb army who made it to honor their former leader, Radovan Karadžić. Karadžić was convicted of war crimes during the Bosnian war, during which he was responsible for the killing of approximately 7,500 Muslims.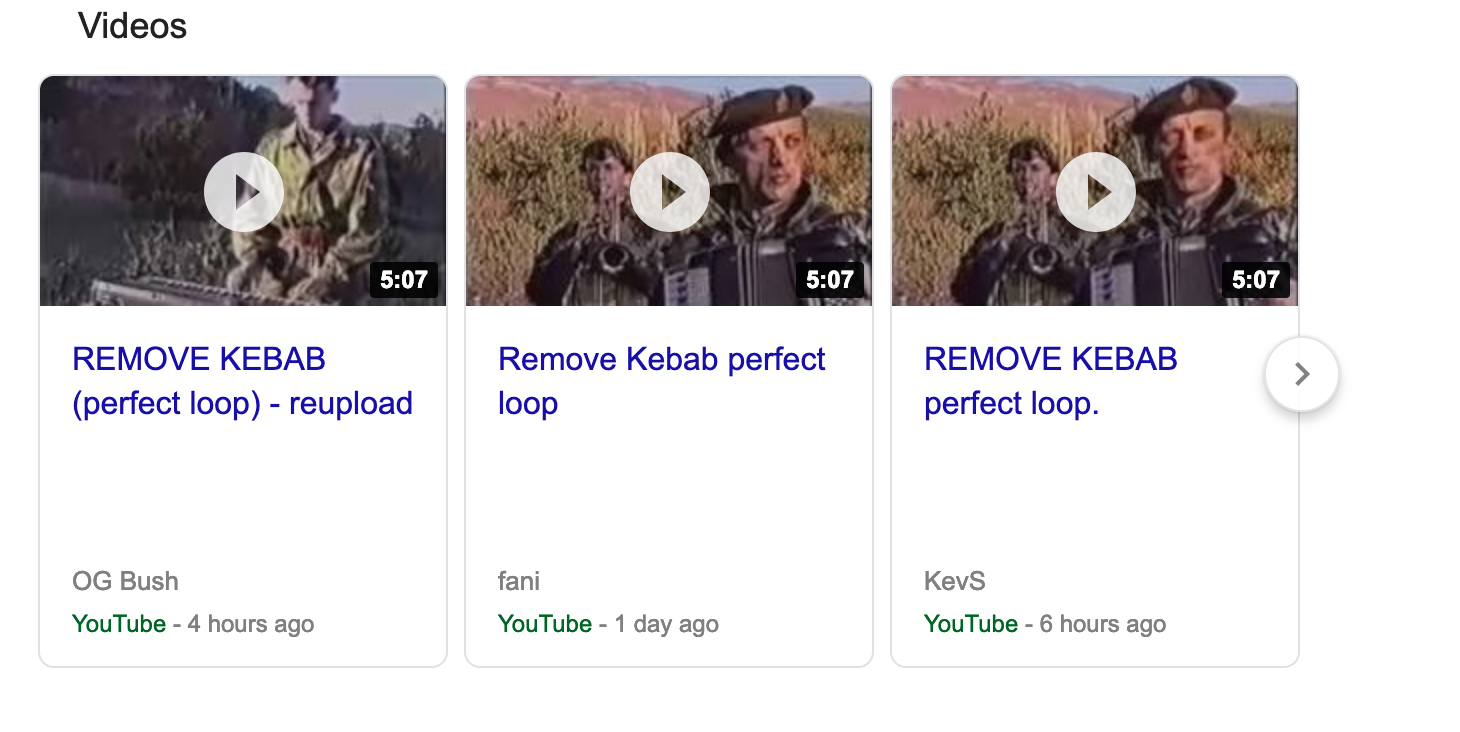 Accounts hosting full-length versions of the song have disabled comments on their pages.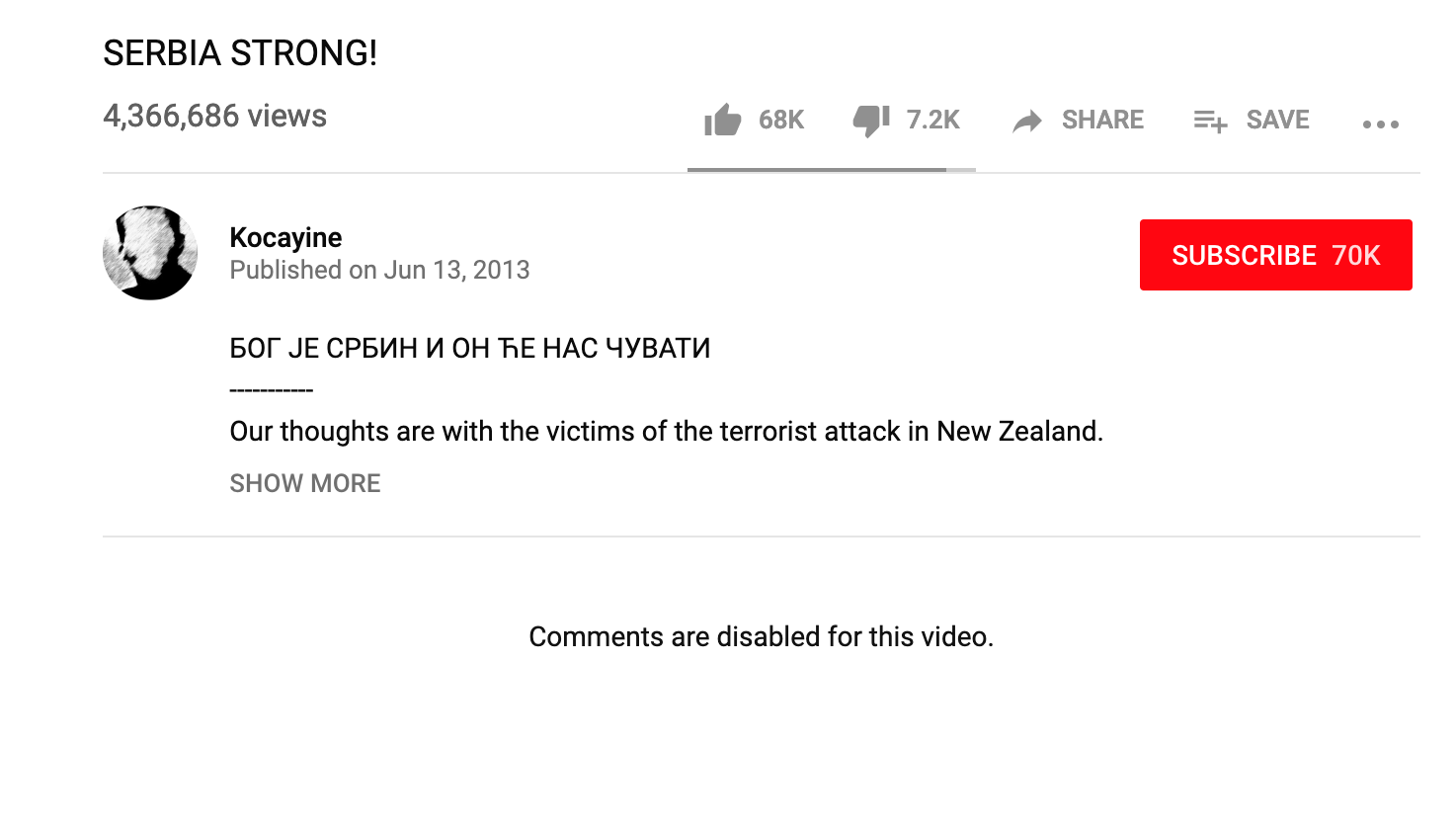 Almost everyone who has reuploaded it said they did so to decry censorship. However, in his manifesto, the New Zealand shooter called himself a "kebab removalist."
After the shooting, many posters who had already hosted the full version of the song updated their descriptions of the video.
According to one poster of the video, who uploaded it five years ago, "This song is not about nor does it condone killing defenceless people. Made during the chaotic civil war of the former Yugoslavia it was meant as morale boosting song for the Serbian defence … This channel has an equal amount of videos made by muslims as made by Serbs, with the primary goal being the historic value."
Another user claimed to only post the song for its meme value: "This cover was always intended to be a version of a meme song known on the Internet, not any kind of propaganda against other ethnicities, religions or whatever. I made this to enjoy, not hate."
In the wake of the New Zealand mosque massacre in New Zealand, tech companies have scrambled with how to respond. Over the weekend, Facebook announced it scrubbed 1.5 million copies of the videos from the site using a mix of machine learning and human monitors. YouTube has also struggled with removing videos of the shooting.
While YouTube has tried to police some of the content posted on its site, it raises the question that social media platforms have long grappled with. In this case, why is a song praising a man who committed genocide allowed to be uploaded and watched in the first place?
READ MORE:
H/T Know Your Meme