Antes de que fuera Universo, era mun2, el futuro hermano más joven de Telemundo, llamado así por los mundos duales en que vivían los jóvenes latinoamericanos en particular. Después de que NBC adquirió Telemundo en 2001, se convirtió en NBC Universo. El "NBC" puede que ya no sea parte del nombre, pero Universo, como lo puede confirmar el pavo que se alza sobre su logotipo, aún tiene todo el respaldo y los recursos de Comcast.
Pero Universo no ha olvidado sus raíces de "dos mundos", con una programación que refleja la realidad bilingüe de muchos hogares en la comunidad hispana de los Estados Unidos. La programación se presenta tanto en español como en inglés y los reality shows de mun2 como Larrymania se mezclan con la programación original como Top Chef México y presentaciones en español de dramas estadounidenses como The Walking Dead y Battlestar Galactica. Y es el hogar de una gran cantidad de deportes, incluyendo el Sunday Night Football, los partidos de la Premier League y, cuando llegue el 2022, de los partidos de la Copa Mundial.
La diferencia de NBC y Telemundo, en la mayoría de los mercados al menos, es que no se puede captar a Universo por aire con la antena. Pero puedes acceder a él con un servicio de suscripción de transmisión de televisión en vivo y, afortunadamente, tienes muchas opciones sin necesidad de una suscripción por cable.
Aquí tienes todo lo que necesitas saber para ver Universo en línea.
Transmisión en vivo de Universo: Cómo ver Universo de NBC gratis
Hay una buena cantidad de servicios de transmisión de TV en vivo que ofrecen Universo. Así que ¿cómo decidir cuál es el mejor para ti? Bueno, eso depende de tu presupuesto, qué otros canales te resultan esenciales, y en qué dispositivo (o dispositivos) planeas reproducirlos. Hablamos sobre todos esos temas más abajo. Pero no te preocupes, elijas el servicio que elijas, vas a poder empezar con una prueba de una semana, que te permitirá ver Universo gratis por una semana.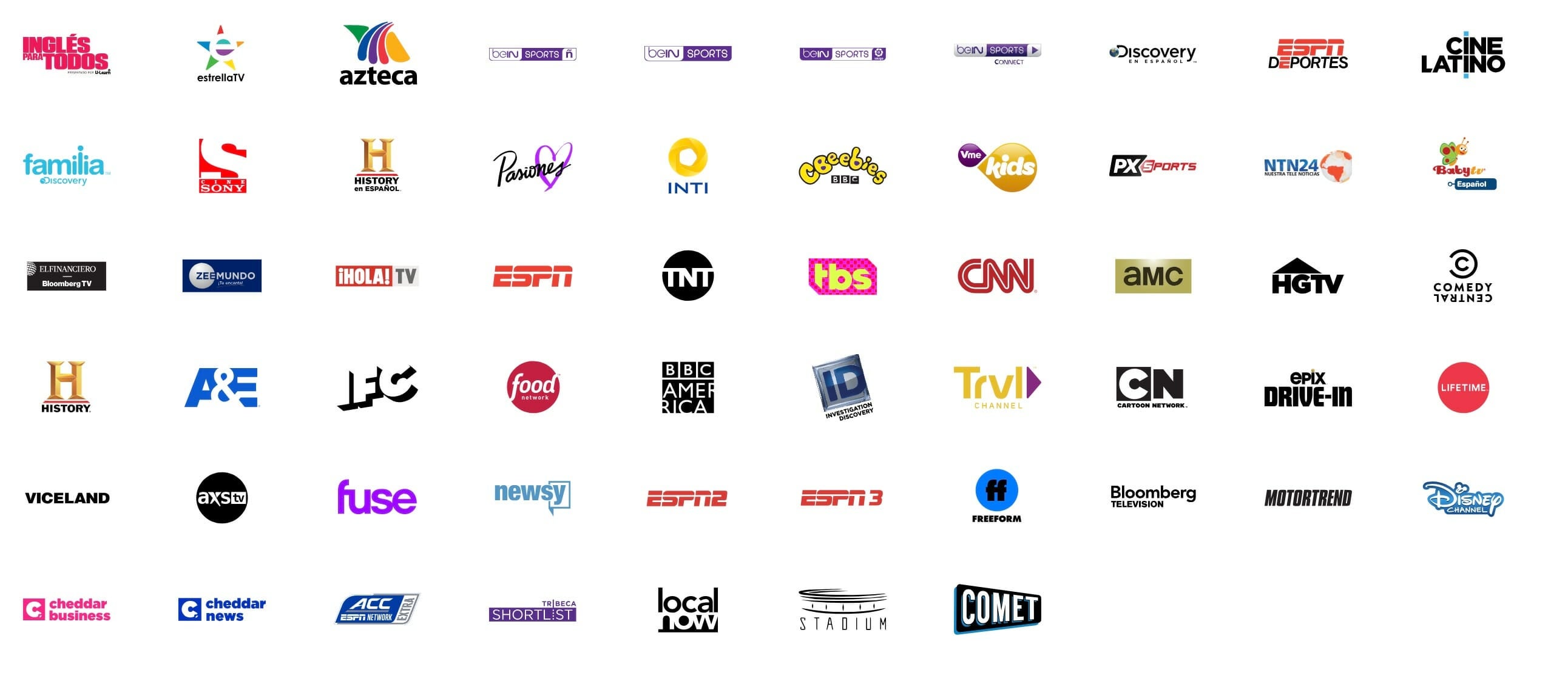 Costo:

$30 a $45 al mes en inglés o $30 para Best of Spanish + Sling Orange o Best of Spanish + Sling Blue

Dispositivos compatibles con Sling TV:

Fire Stick y Fire TV de Amazon, Apple TV, Android TV, Roku, Xbox One, Google Chromecast, Oculus Go, y dispositivos iOS y Android

Canales locales en Sling TV:

NBC y Fox
Sling TV es una de las opciones más accesibles y flexibles para ver televisión en vivo por Internet. Puedes escoger entre dos planes básicos, cualquiera de los cuales cuesta $30 al mes. Sling Orange ofrece tres canales de ESPN, Disney Channel y Freeform, junto con otros 20 canales. Sling Blue ofrece aún más canales, incluyendo algunas opciones locales, FS1, FX y canales especializados en deportes como NFL Network. Por $40 al mes, puedes combinar los dos paquetes en el bien llamado Sling Orange + Blue. Sling TV te permite personalizar aún mejor con más de una docena de paquetes adicionales de deportes, comedia y mucho más. También podrás rentar películas o suscribirte a canales premium como Showtime y Starz.
Para las familias bilingües, también hay Sling TV Latino, un paquete que incluye más de 15 canales en español imprescindibles por $10 al mes, incluyendo NBC Universo, beIN Sports y History en Español. También puedes añadir el paquete Best of Spanish TV a Sling Orange o Sling Blue por solo $5 al mes para tener canales como ESPN Deportes.
---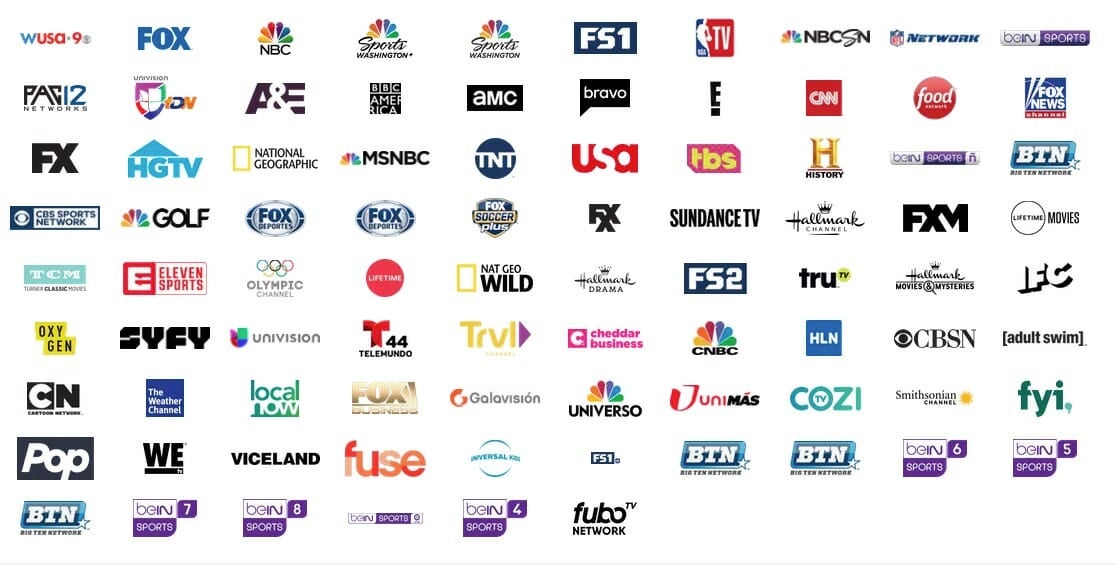 Costo: $44.99 el primer mes, $54.99 al mes posteriormente (después de una prueba gratuita de 7 días)
Dispositivos compatibles con FuboTV:

Roku, Apple TV, Fire Stick y Fire TV de Amazon, Android TV, y dispositivos iOS y Android

Canales locales en FuboTV:

Fox, NBC y CBS
FuboTV es conocido principalmente como un servicio de transmisión de deportes y es sin duda la mejor opción que hay para el futbol internacional, pero es mucho más que eso. Además de las opciones especializadas en deportes como NFL Network, Big Ten Network y NBA TV, tendrás buenos canales como HGTV, CNN, Bravo, AMC, BBC America, Hallmark y Lifetime Movies. De hecho, el paquete básico de FuboTV ofrece más de 85 canales sin siquiera incluir Comedy Central, MTV, Nickelodeon, Paramount Network, VH1 y otros canales que serán añadidos pronto gracias a un nuevo acuerdo con Viacom. Lo único que le falta es ESPN.
Para las familias bilingües, es difícil ganarle a FuboTV. Cada suscripción tiene UniMás, Galavisión, NBC Universo, beIN Sports, Univision y Fox Deportes. Por $7.99 más al mes, Latino Plus agrega CNN en Español, TyC Sports y otros.
---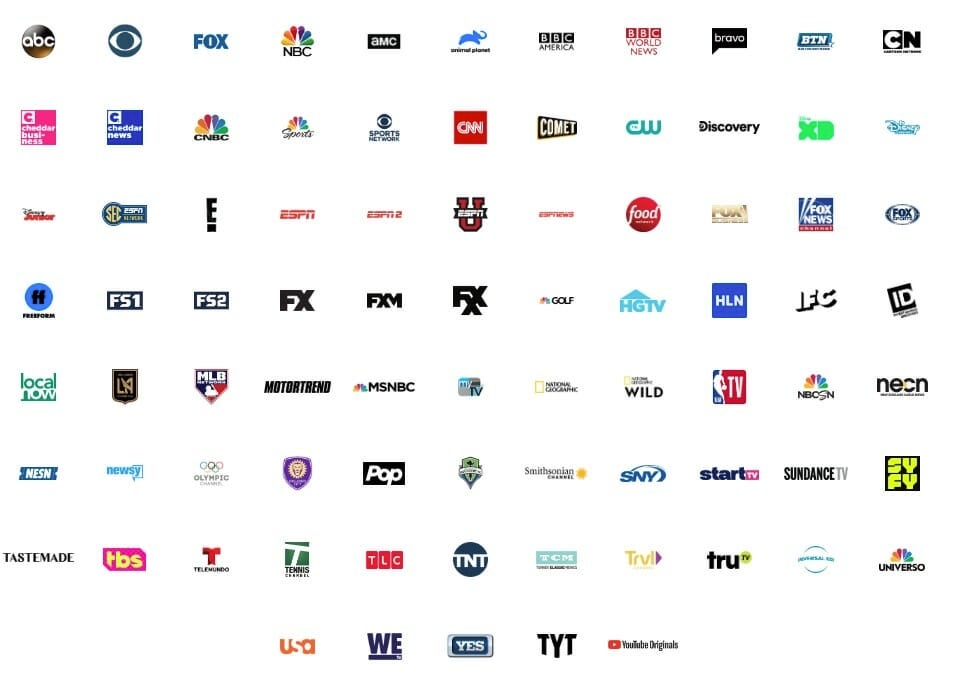 Costo: $40 al mes (después de una prueba gratuita de 7 días)
Dispositivos compatibles con YouTube TV:

Google Chromecast, Roku, Apple TV, Android TV, Xbox One, y dispositivos iOS y Android

Canales locales en YouTube TV:

NBC, CBS, Fox, ABC y The CW
YouTube TV logra un equilibrio perfecto entre los deportes (MLB Network, NBA TV y un paquete completo de canales de ESPN), las noticias (CNN, MSNBC y BBC World News) y el entretenimiento (AMC, HGTV y TBS). Tiene un par de inconvenientes: no puedes agregar HBO ni usarlo en dispositivos Amazon Fire y, con excepción de Telemundo y NBC Universo, no tiene canales en español. Pero puedes crear hasta seis cuentas con cada suscripción, y cada una tiene DVR ilimitado en la nube. Eso por sí solo hace que valga la pena considerar el servicio.
The Daily Dot puede recibir un pago en relación con las compras de productos o servicios que aparecen en este artículo.
Este artículo fue escrito originalmente por Patrick Caldwell en inglés.