If the Internet's relentless '90s nostalgia parade has a silver lining, it's that millennials have discovered David Lynch's Twin Peaks, a spooky TV series that set the stage for the golden age of premium cable. But will this generation of fans fork over cash to celebrate the show's impact?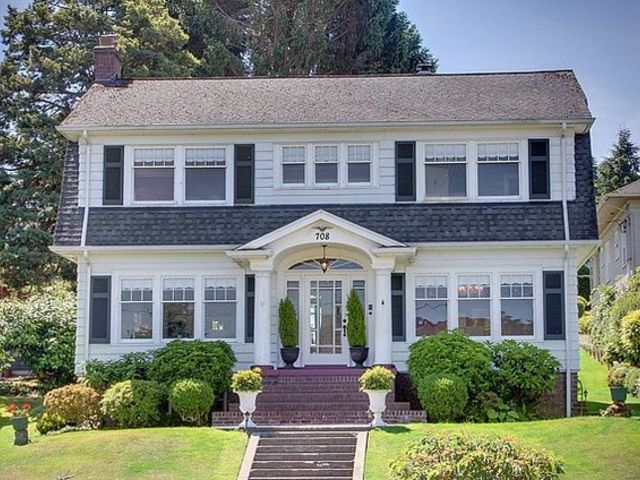 Stephen Lange seems to think so—otherwise he wouldn't be asking for $600,000 on Kickstarter to transform an Everett, Wash., house into a combination Twin Peaks museum/bed and breakfast. This isn't just any dwelling, of course: in the series pilot and the 1992 film Fire Walk With Me, it served as home to the Palmers, the family at the center of a surreal murder mystery. 

"As we celebrate the 25th anniversary of one of the most magical television programs of all time, Twin Peaks, we are presented with a unique opportunity," Lange writes—namely, preserving an "iconic landmark" that "was witness to some of the most climactic moments in the series." Lange envisions T-shirts, posters, guided tours with coffee and pie, and arguments over who gets to sleep in Laura Palmer's bedroom. (Spoiler alert: She won't be needing it; she's dead.)

The crowdfunding campaign has a long way to go—Lange would likely have more success opening a real-life One Eyed Jacks—but in the event you do someday find yourself a guest at the Palmer homestead, be extra-careful in the bathroom: The towels are not what they seem. 
H/T Defamer | Photo via Estately