After four and a half seasons, Merlin fandom bid adieu to its beloved show last night amid what may best be described as a flail of tears. Let's just say the ending was sad and, in true Merlin fashion, a touch bizarre. Not quite "Rocks Fall, Everyone Dies," but pretty bleak, depending on your point of view, and which characters and ships you were rooting for.
But while some Merlin fans are already calling for the show's producers to pull a Mass Effect–style ending rewrite, many have been drowning their sorrows the Tumblr way: in GIFs.
Here are the top 5 GIFs from Merlin fandom during the implosion. Spoiler alerts ahead!
1)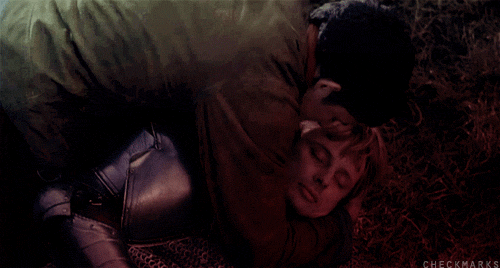 GIF by checkmarkgifs/Tumblr
In slash fandom, this is practically a money shot.
2)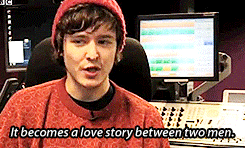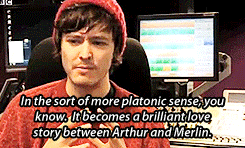 GIF by merthuriscanon/Tumblr
Like you needed to tell the Merlin fandom this, Alex Vlahos.
3)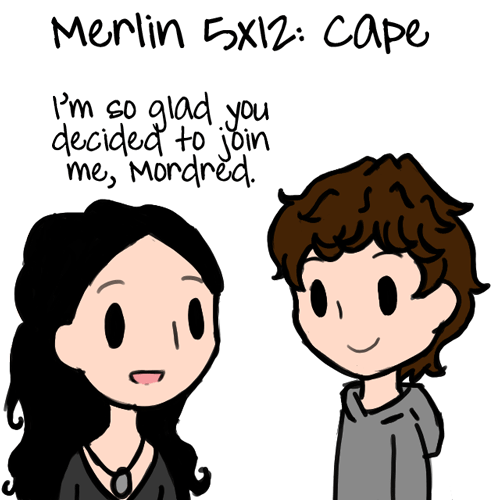 Illustration by icemintpeach/Tumblr
Even in her final moments, Morgana insists on swag.
4)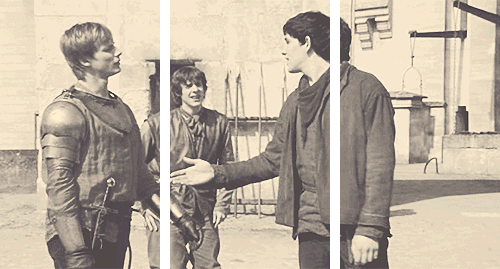 GIF by arthursbane/Tumblr
Even casual fans can appreciate the poignancy of this GIF contrasting Merlin and Arthur's first meeting and final farewell.
1)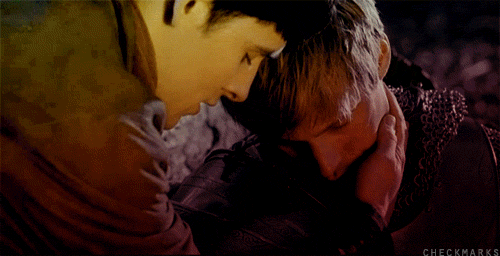 Source: checkmarksgifs/Tumblr
Or, in the words of Tumblr user riddleofidle, "JUST HOLD ME PLEASE, BUT HEY, WE'RE NOT GAY. OH, AND BY THE WAY, I'LL SPEND THE ETERNITY LOOKING AFTER YOU BUT HEY, WE'RE NOT [G]AY. MERLIN, THE MUSICAL."
Meanwhile, for all you Merther (Merlin/Arthur) fans wanting fix-it fics for the end of the finale, the-parkster has already compiled a list of fics written in the last two days. 
See? Things are looking up already.
Photo via sir-merlin-of-gallifrey