Marc Webb's The Only Living Boy in New York is the kind of movie that features a shot of its main character, Thomas (played by Callum Turner), walking down a crowded New York sidewalk with his headphones on while everyone else is dressed in business attire and moving with purpose. Can we put a moratorium on this shot? Please? It reeks of faux-pretension and induces more laughs than empathy. It was questionable when Zach Braff did it in Garden State and it's a punchline now. That's the kind of story The Only Living Boy in New York is. It's an emotionally fraudulent movie and its overripe melodrama poisons a solid cast.
You can spot the telltale signs almost immediately. The movie opens with doodles of people and places as the narration laments how New York has lost its way to gentrification and corporate takeover. Not even Jeff Bridges' drawl can salvage a line like, "soul cycle is the only soul the city has anymore." Nor can anything save the first scene between Thomas and his friend Mimi (Kiersey Clemons). Thomas wants to take their fling and turn it into more, but Mimi doesn't abide. It's a scene so dull in its construction and content that it's hard to ignore the call to do anything else. This is all within the first five minutes of the film, so you'll know right away if it's for you or not.
For those who press on, the rest of the movie is about Thomas spotting his dad, Ethan (Pierce Brosnan), canoodling with Johanna (Kate Beckinsale) and how that information takes over his life. As Thomas tries to make sense of things he falls for Johanna and for some inexplicable reason Johanna reciprocates. It plays like wish fulfillment for Thomas and is completely uninteresting for the audience. Meanwhile, Thomas has a burgeoning friendship with his enigmatic new neighbor W.F. (Bridges). Were Thomas not so self-involved, he may have noticed that W.F.'s interest in him is strange for people who just met. But Thomas doesn't notice and continues on his new path without realizing the repercussions of his actions. That's the point of movies like this, but the problem is that when it's time for Thomas to own up to his actions, it's anticlimactic and as dull as everything that came before it.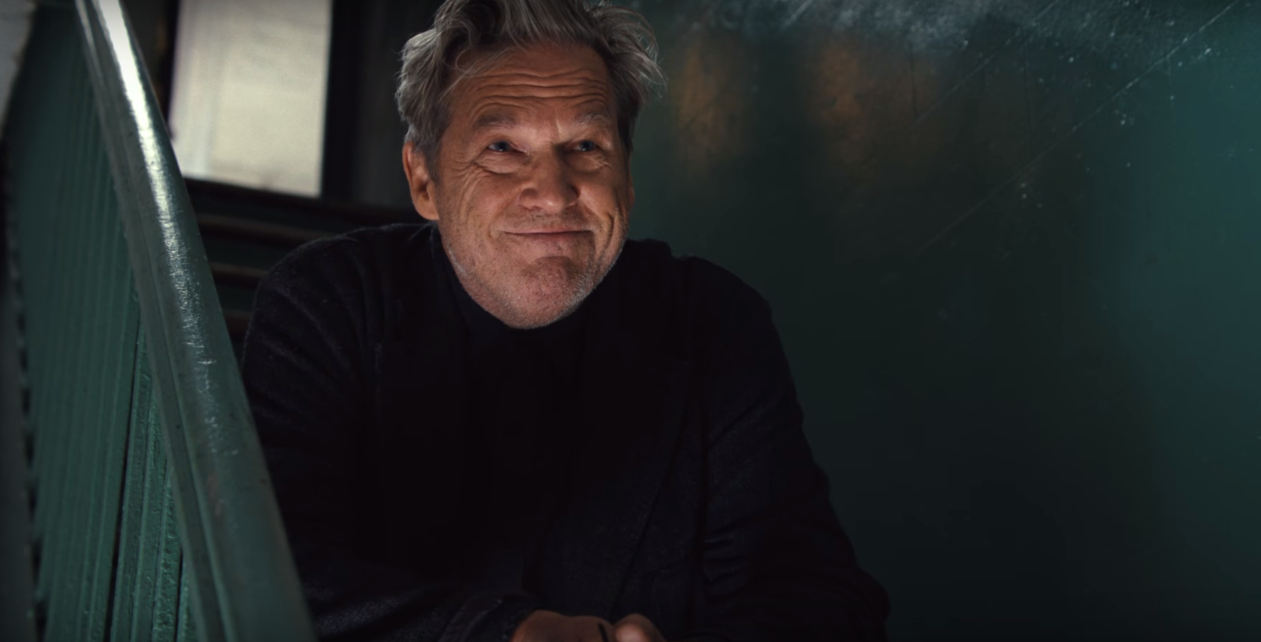 I keep using "dull" to describe not because of my limited vocabulary (although it has room for improvement), but because that's the dominant feeling looming over this movie. The script, by Allan Loeb, offers up stale dialogue and unimaginative plotting. Turner gives a performance that somehow makes no impression. This is the first time I've seen him in anything, so I'll give him the benefit of the doubt and assume he was hamstrung by the writing. Thomas, as a character, is more generic than the sweaters he wears. The combo of the character and performance creates a black hole that the film can't overcome. There is just no reason to care about anything that happens to him.
The rest of the cast is able to scrape some interesting bits from the material. Kate Beckinsale fairs the best, but she deserves so much better (and you should definitely watch Love & Friendship instead of this). The complete lack of chemistry between her and Turner is stark and makes their romantic scenes together anything but. Brosnan hits his marks but, like everything else about this movie, he doesn't have anything noteworthy to do. Cynthia Nixon, with very little screen time as Ethan's wife, steals the show in her handful of scenes. Not because the material suddenly comes to life, but because the few scenes leave little room to drag things out, whereas everyone else gets most of the runtime.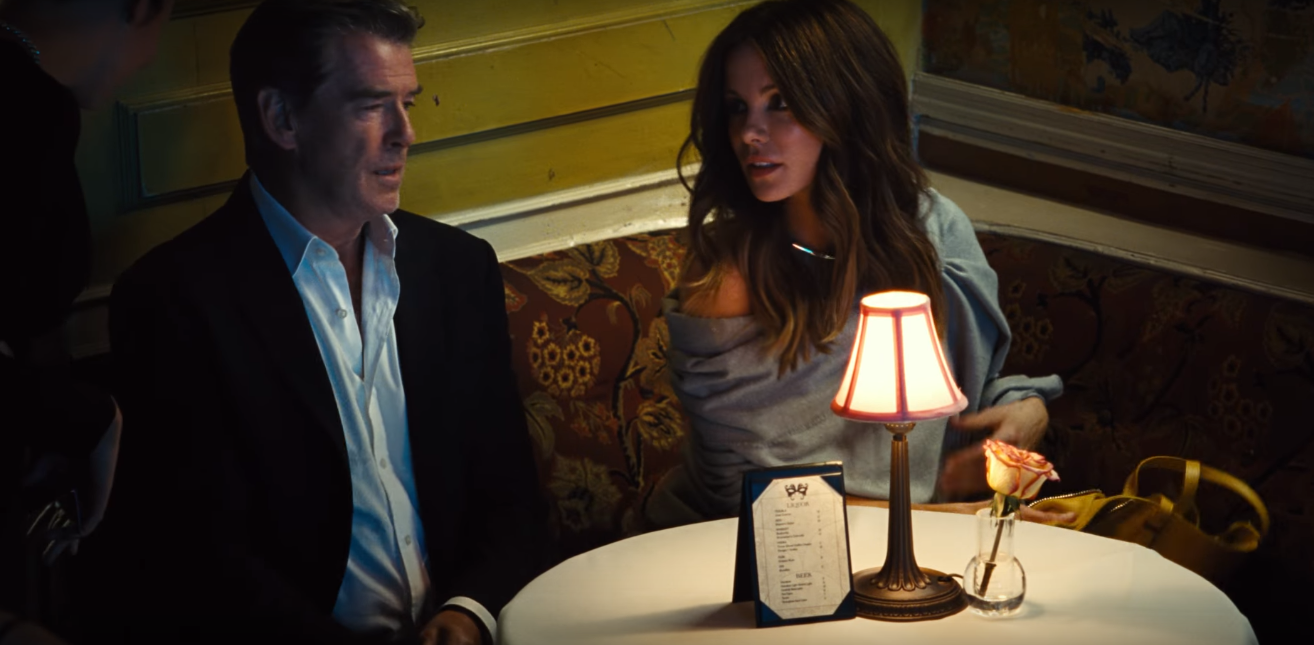 I mentioned that Jeff Bridges is in this and I probably shouldn't say much about his character. The movie's biggest narrative trick involves his character and the less you know going in the better.
Webb is something of an easy target for cinephiles and fanboys alike. His Amazing Spider-Man films have been dismissed and made entirely irrelevant by the success of Spider-Man: Homecoming. I really don't care for (500)Days of Summer either. Webb operates in this emotional wheelhouse that is overwrought and comes across as phony.
Movies like The Only Living Boy in New York are frustrating for numerous reasons. The characters and situations are not as appealing to the audience and they are to the filmmakers, the result feels like the worst kind of navel-gazing. The actors are good enough that you'd rather watch any of their other movies. But the main issue is the movie's dullness (sorry for going back to the well). It's so unengaging that you spend most of the movie resenting it. Movies that are only 88 minutes long shouldn't be a slog, but that's a testament to the power of bad material.

Still not sure what to watch on Amazon? Here are the best Amazon originals, the best documentaries on Amazon Prime, what's new on Amazon, the best movies you can watch in stunning 4K Ultra HD, and the sexiest movies you can stream right now.