Judd Apatow's latest film isn't quite sad and isn't quite funny.
The King of Staten Island, Apatow's Pete Davidson-led dramedy that's loosely based on the Saturday Night Live cast member's own life, exists somewhere south of the coming-of-age movie. Davidson plays Scott, a 24-year-old who still lives at home with his mother Margie (Marisa Tomei) and doesn't have any real life plans. His younger sister Claire (Maude Apatow) is headed to college, but Scott is content to chill with his crew and ink them with crude tattoos.
The King of Staten Island

RELEASE DATE:
June 12, 2020
DIRECTOR:
Judd Apatow
STREAMING:
Video on demand
Apatow's latest comedy is more melancholy, but can't escape his usual beats.
When Scott makes an impulsive decision to tattoo a 9-year-old boy, his dad Ray (Bill Burr) comes knocking. Turns out he's a firefighter, like Scott's late dad, who died when he was 7. We get some secondhand info about his dad, but never really get a clear picture of who he was, perhaps because Scott doesn't know either. (Davidson lost his firefighter father, Scott, on 9/11.)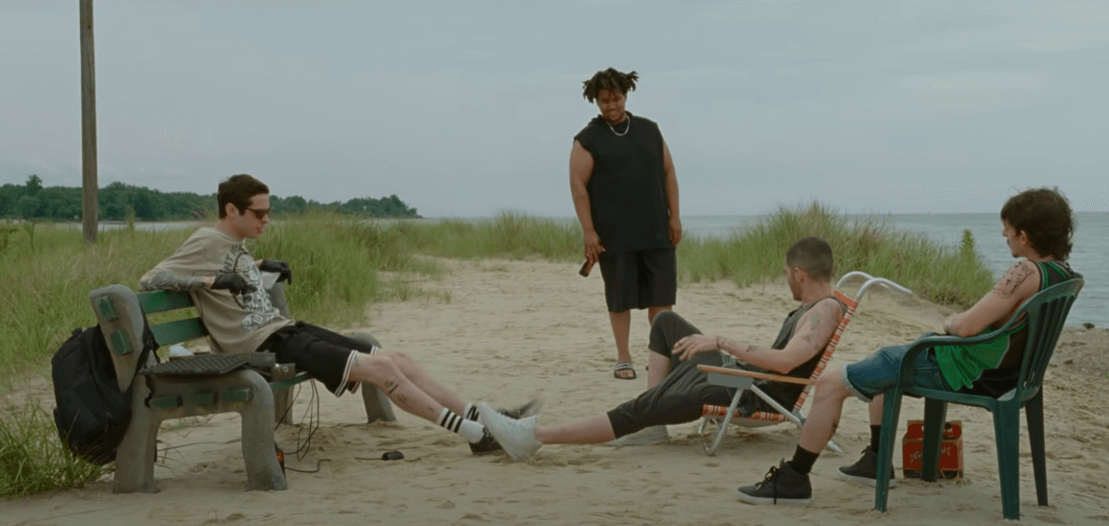 Scott's been raised in a house of women, but the way he treats kind-of-girlfriend Kelsey (Bel Powley) suggests he's not quite emotionally mature, an Apatow trademark. That explains his reluctance to accept Margie's request that he finally move out, complicated by her new relationship with Ray. The first half of the film is a little more melancholy, the opening scene the most evocative: Scott nearly gets in a car accident after purposely closing his eyes while driving. "I'm sorry," he repeats to no one in particular.
Davidson has been open about his own mental health, and he's a more public figure than many of his SNL castmates. In March, Hulu debuted Big Time Adolescence, another movie where Davidson doesn't quite have his shit together and tests the patience of those around him, though in a supporting role. There's a growing subgenre of Pete Davidson playing Pete Davidson. But what does it tell us about Pete Davidson? In the midst of the 136-minute film, I mainly wished Pamela Adlon were in it more.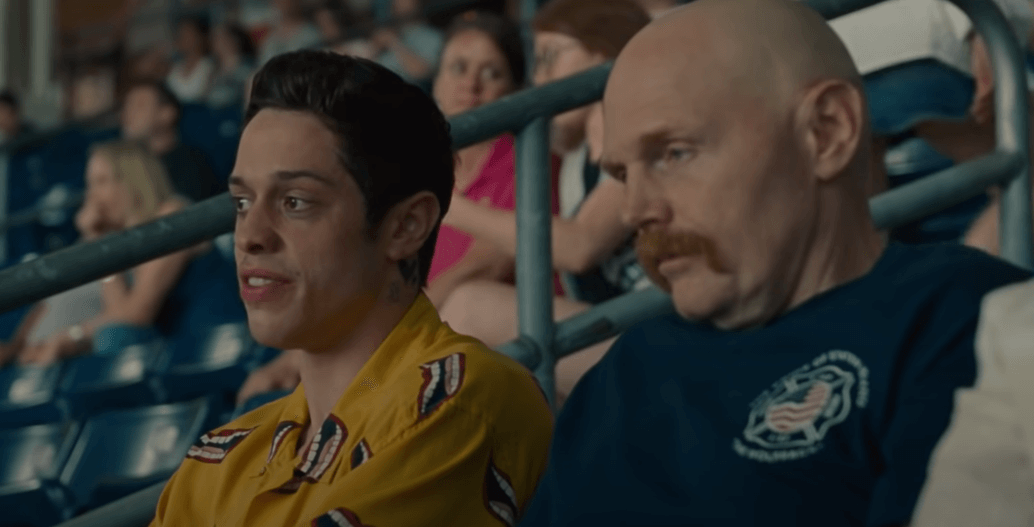 The second half of the film focuses more on the friendship between Scott and Ray, and Burr dutifully inhabits the smart-mouthed dad role. (An unnecessary subplot takes Scott's crew mostly out of the film, so we don't get to know them either.) Once Scott gets acquainted with Ray's firehouse buddies (including former firefighter Steve Buscemi) and finds the healing balm of drunkenly singing along to "One Headlight" with them, it becomes more of a feel-good movie. It's a touching tribute to first responders, stamped with the Apatowian promise that the aimless main character will change course and find themselves (usually through a relationship).
Apatow likes centering films on comedians, but 2009's Funny People went further in terms of shaping character and showing what often drives comedians to the stage (and to self-destruct). The King of Staten Island never expands on its opening scene of darkness and abandon, but also doesn't offer a tidy ending. It ends with a shrug, as if to say—in the words of Davidson's character Chad—"OK."
The King of Staten Island is available to rent digitally on Friday, June 12.