Presented by the CW
A man sits behind a heavy desk in a darkened room, alone. His hat is tipped downward to mask his face in shadow, but the lazy smoke curling upward from the cigar held between his lips tells us he's a serious man. A professional man. A man.
This is the image of a detective fed to us by classic noir, and the image that still comes to mind for many when asked to consider famous fictional detectives throughout history. Sam Spade. Sherlock Holmes. Hercule Poirot. Even if they aren't all broody, cigar smoking, voice-over spouting crime solvers, there's a long history of male characters getting to be celebrated as true detectives.
But some of the greatest fictional detectives throughout the history of media have been women. Some share those same broody characteristics that can be intrinsically linked to our idea of a brilliant mind, so deeply locked in on the need to thwart criminals that they risk losing their humanity in the process. Others subvert that stereotype entirely.
From teen detectives to veteran private investigators, here's a list of twenty of our favorite fictional female detectives of all time.
1) Nancy Drew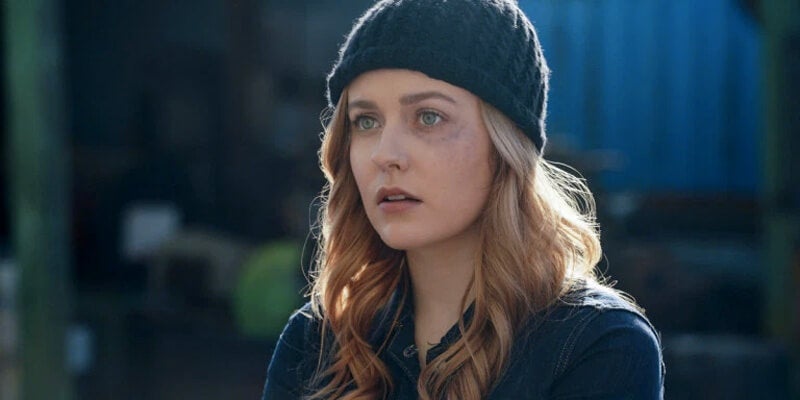 When it comes to female detectives, it doesn't get much more iconic than Nancy Drew. Nancy has been solving mysteries since 1930 — in books, in movies, and in her own TV shows. Most recently, she's nabbed her own show on The CW, this time, with a supernatural twist. This modern adaptation sees Nancy (Kennedy McMann), fresh out of high school with no immediate plans for her future, taking a step back from crime-solving after her mother's death. Of course, even a reluctant Nancy Drew will always get drawn back to what she does best — brilliantly solving cases the cops just can't seem to crack.
The CW isn't just a TV station or an app on your phone, it's available on nearly every major streaming device, meaning its easy to stream CW shows to your big screen at your convenience. All episodes of Nancy Drew (as well as other newer series Batwoman and Katy Keene) are available all season long. Yes, there are ads but on the plus side, you don't need a cable provider or to log-in, and it's completely free.
---
2) Olivia Benson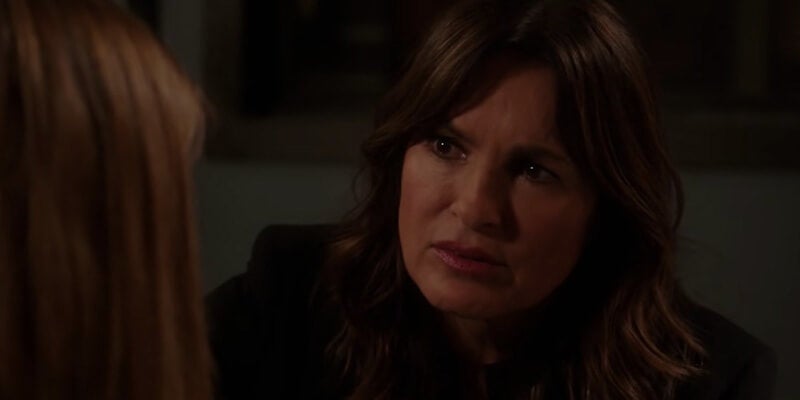 There's a reason Law & Order: Special Victims Unit has been on the air for 21 years and counting, and that reason is Mariska Hargitay's empathetic but wholly badass Olivia Benson. We've watched Benson climb her way through the ranks over literally decades. But what makes her special isn't how often she gets the bad guys, it's how fiercely she fights for their victims, and how she pushes the members of her squad to approach the world they work in with compassion. Fictional detectives are often known for being clever, or tough; it's rare to find one who embraces vulnerability as one of their greatest strengths. Then again, Benson is a captain now.
3) Jessica Jones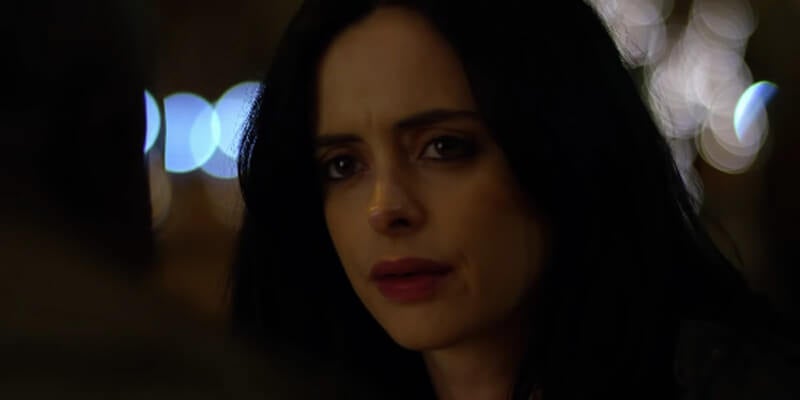 While Jessica Jones was first introduced to the world in the Alias comics back in 2001, she became more of a household name when she got her own Netflix show starring Krysten Ritter. "Reluctant" is the best way to describe how the troubled superhero approaches just about anything in her life, including becoming a private investigator, but she's excellent at it all the same. And her TV series gives us an incredibly thoughtful, non-exploitative look into the aftermath of trauma that is unfortunately all too rare when it comes to female characters.
4) Veronica Mars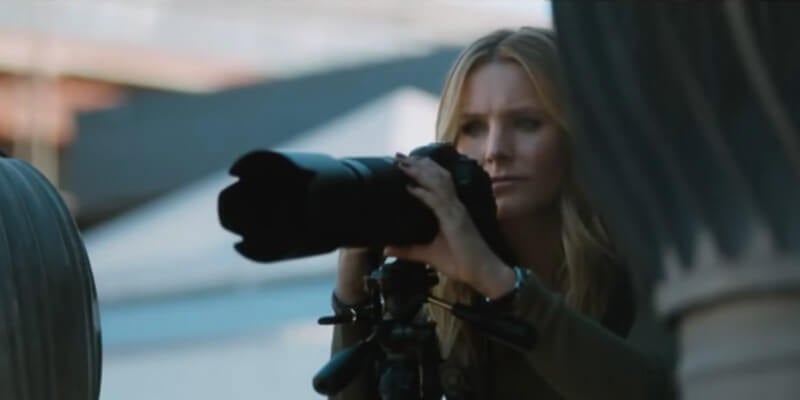 We can't talk about amateur sleuths without including Neptune's very own Veronica Mars. Kristen Bell has spent most of her adult life displaying her comedic chops, but her turn as the wisecracking high school detective determined to solve the murder of her best friend, Lilly Kane (Amanda Seyfried), will always be one of her most iconic roles. Veronica was the epitome of "don't try this at home, kids," constantly getting herself into sticky situations in pursuit of the truth, but almost always proving herself clever enough to find her way out of them before we even had time to get worried.
5) Dana Scully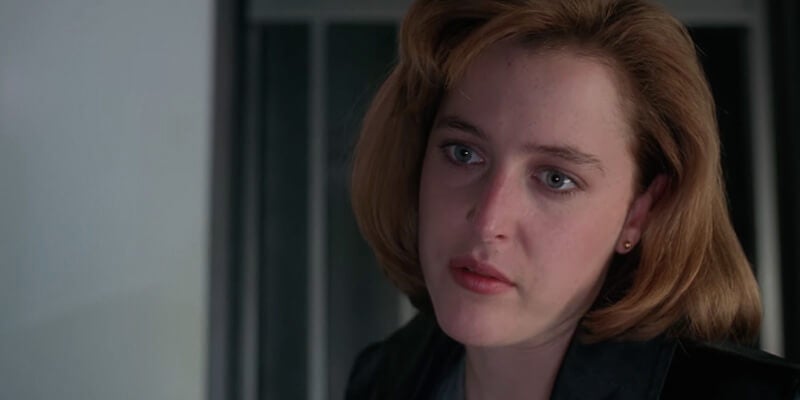 Never has there been a more iconic fictional skeptic than FBI Special Agent Dana Scully (Gillian Anderson). While her partner, Fox Mulder (David Duchovny), was willing to believe every supernatural or alien explanation for the unknown that presented itself, Scully always relied on science, and rationality, and proof. Sure, Mulder's wild theories were often right — it was The X-Files, after all — but Scully's skepticism was what made her such a phenomenal investigator. Nothing was taken at face value, and she never believed just because she wanted to, generally balancing Mulder's raw faith out with a practicality that led to solutions to and deeper understanding of the bizarre situations they found themselves in. I'm using the past tense here, but we all know that Mulder and Scully are characters that just keep coming back, and almost undoubtedly will again.
6) Jane Rizzoli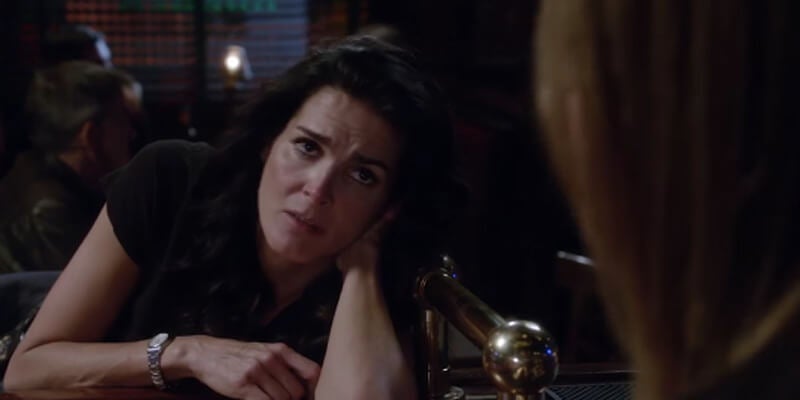 Technically Jane (Angie Harmon) is the detective, but you can't have Jane Rizzoli without Dr. Maura Isles (Sasha Alexander), and that's just the way it is. Though Jane was first introduced solo in Tess Gerritsen's The Surgeon, TNT made sure to pair the two up as the inseparable crime solving gal pals they were clearly always meant to be. Jane's ability to see through people's lies and connect the dots of a case is perfectly complemented by Maura's unparalleled scientific brilliance. The only thing more compelling than their combined crime solving skills is their friendship.
7) Bo Dennis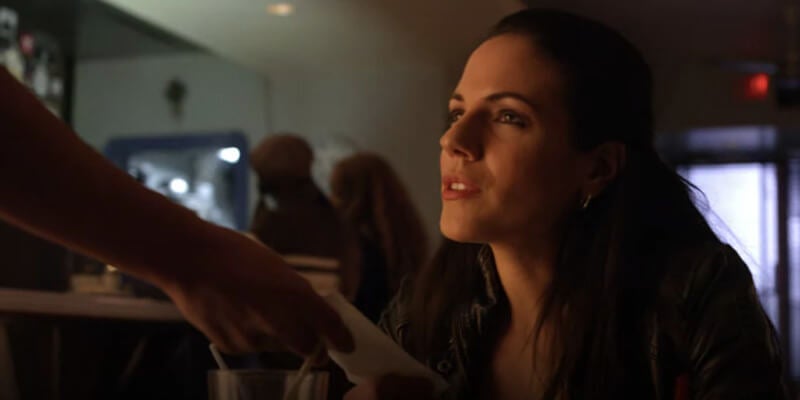 When we're first introduced to Lost Girl's Bo Dennis (Anna Silk), investigating supernatural crimes is the furthest thing from her mind. But as a succubus who was raised among humans and has no allegiance to either of the warring sides of the fae, she soon finds herself in a unique position to move among them and earn a living using her gifts while also uncovering the truth about where she comes from. Bo's strength as a private investigator is her unwavering commitment to what's right, regardless of all the noise, and regardless of the cost. And the show's unwavering commitment to a sex-positive portrayal of her bisexuality (and general fluidity throughout the world the narrative resides in) is a wonderful bonus.
8) Renee Montoya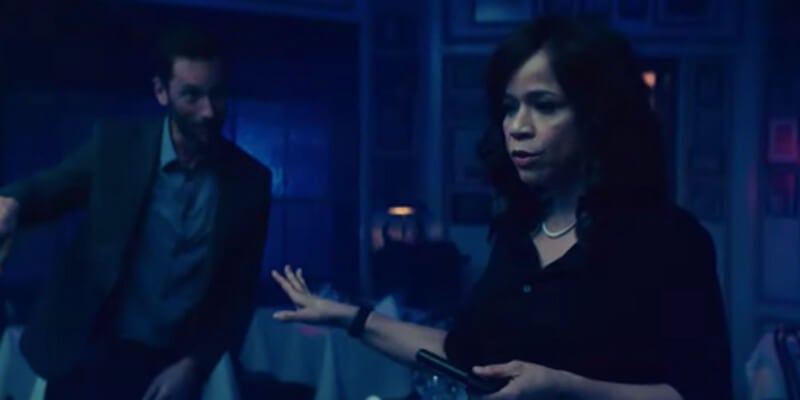 Detective Renee Montoya was most recently seen on the big screen, portrayed by Rosie Perez in Birds of Prey and the Fantabulous Emancipation of One Harley Quinn. As someone who has saw that film 14 times in theaters, I can assure you that Perez's turn as the tough-as-nails lesbian detective who's sick of putting up with the male-dominated Gotham Police Department would alone be enough to rank Montoya as one of the best female detectives. But the character has a long history in the DCU prior to Birds of Prey — including dating Kate Kane aka Batwoman throughout the comics. And while she's often known for solving crime as a cop, Montoya is also known to take up the mantle of The Question to fight crime as a superhero from time to time.
9) Jane Marple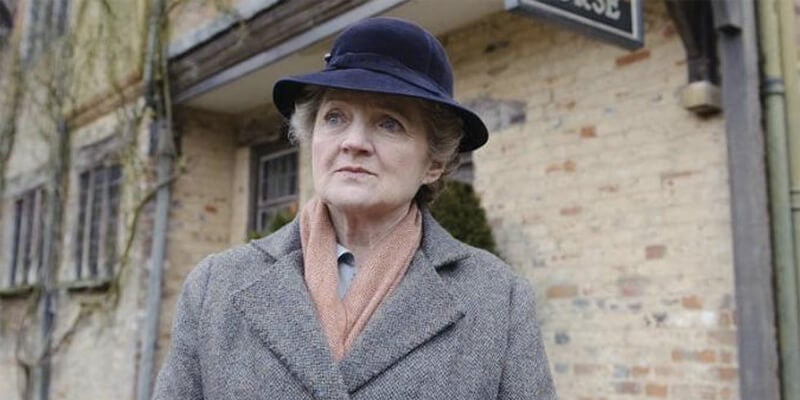 Miss Marple, as she was known to the other characters of the Agatha Christie novels in which she featured, was an unparalleled sleuth. Perpetually dismissed as a silly old lady, she was consistently able to solve crimes that perplexed the police, both because people failed to be careful around her and because she was just that adept at reading people and picking up on little intricacies that others overlooked. Miss Marple has been portrayed by a number of actors in various adaptations over the years, but she will perhaps always work best slipped casually into the pages of a book as a harmless neighbor, or a visiting aunt, hardly even noticed until she's solved the entire crime — and just in time to return to her afternoon gardening, at that.
10) Amy Santiago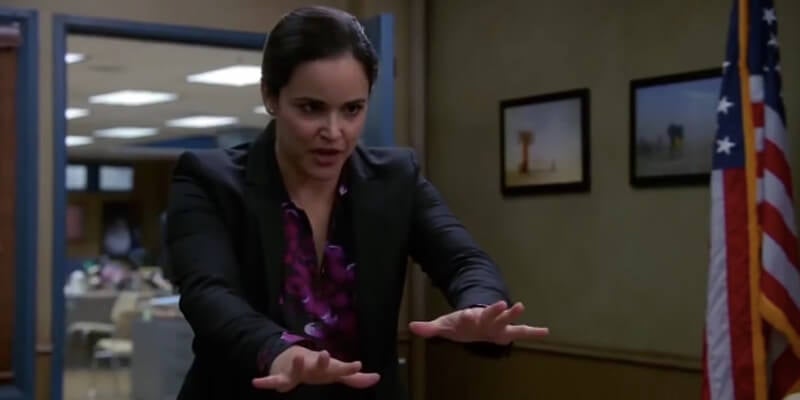 Detective Amy Santiago (Melissa Fumero) may have been promoted to Sergeant Amy Santiago, but she's still one of Brooklyn Nine-Nine's greatest crime solvers. She and Jake Peralta (Andy Samberg) have had dramatically different approaches to cracking the case and catching the perp since day one, but Amy's gleefully organized and high-strung methods are what makes her so good at what she does. And she's proof that not every successful fictional detective needs to be a perpetually drunk loose canon with surveillance photos strewn haphazardly across a dingy, impersonal apartment in order to be compelling to viewers. Go figure!
11) Dex Parios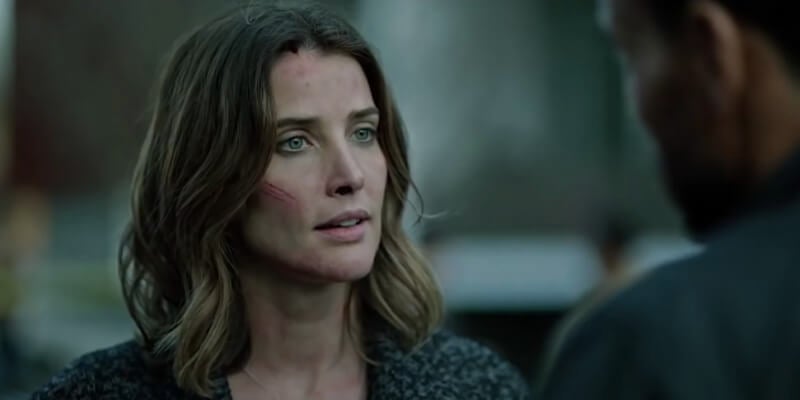 Like Jessica Jones, Dex Parios was originally introduced in a comic book, but eventually made her way to television as the deeply flawed protagonist of Stumptown, which just finished its first season. Dex, a role Cobie Smulders was clearly born to play, is a veteran-turned-private investigator with a gambling problem, a drinking problem, a sex addiction, and just a general determination to spiral as fast and as hard as she can — and wake up and do it all over the next day. Her traumatic past combined with her insistence on blaming herself for everything that goes wrong makes it easy to root for her to find a way out of her darkness…but it's okay if that doesn't happen right away, because rarely do female protagonists get to be this unapologetically messy. And yet she's still damn good at solving whatever mysteries get thrown her way.
12) Joan Watson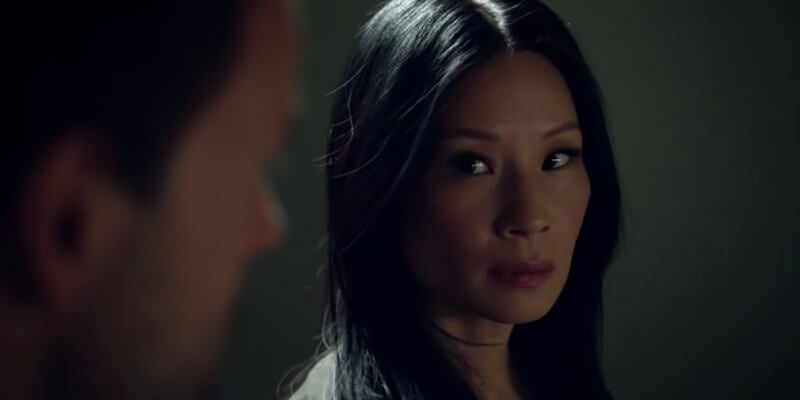 Sherlock Holmes is quite probably the most iconic detective of all time. But you rarely have Holmes without Dr. Watson, and fortunately for the world, Elementary was brilliant enough to make Watson a woman and cast Lucy Liu in the role. I doubt there's a single person reading this article who is unfamiliar with the age-old dynamic between Holmes and Watson, and how every iteration of Watson grounds every somewhat off-kilter iteration of Holmes. Liu's Watson gets to be more three-dimensional than most, even taking on cases sans Holmes from time to time. But when you have an iconic actress playing an iconic sidekick, there's no way the character won't be elevated to new heights, no matter how beloved they already were before.
13) Cordelia Chase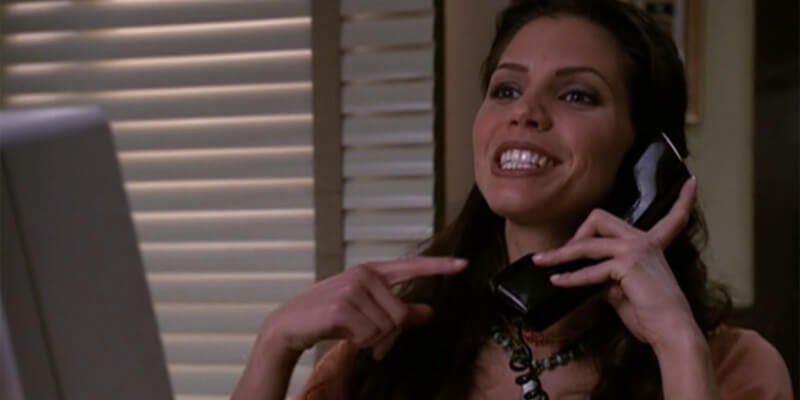 I admit, calling Cordelia Chase a detective immediately feels like a stretch. But she did help found Angel Investigations, they definitely solved supernatural crimes, and Cordy, played by Charisma Carpenter, was one of the best characters on network TV…ever. Watching her journey from a self-absorbed cheerleader on Buffy the Vampire Slayer to a self-sacrificing hero on Angel was both a delight and, ultimately, heartbreaking. But while Cordelia certainly experienced character growth throughout her time on Buffy, it was joining up with Angel to help the helpless that turned her into the compassionate and loyal woman who will always deserve to be remembered as one of the best things about both shows.
14) Velma Dinkley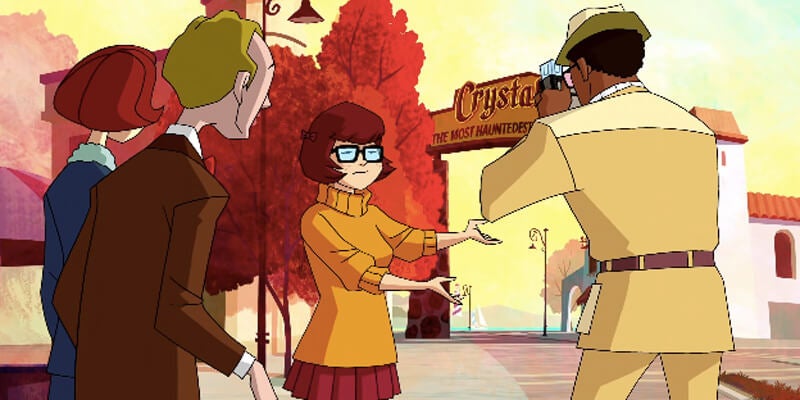 It's not that Daphne isn't an equally integral part of Mystery Incorporated, but we all know Velma has historically done a lot of the mystery solving. The specifics of her character shift depending on which iteration of Scooby-Doo we're talking about, but Velma's pretty much always the smartest one in the room, and if ever a super squad of cartoon crime solvers were assembled, she would be just about everyone's first pick.
15) Mona Vanderwaal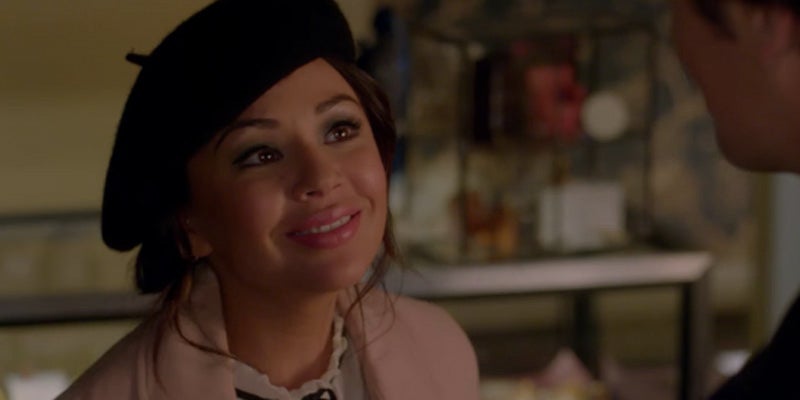 Mona Vanderwaal (Janel Parrish) is difficult to technically classify as a detective. Then again, Mona is impossible to pin down as any one thing. While the entirety of Pretty Little Liars revolved around solving mysteries, regardless of how much those mysteries made sense or whether the clues actually added up to the eventual solution in any way, the only one who always seemed capable of solving anything was Mona. Need a hacker? Mona. Need a death faked? Mona. Need someone to pop over and win a high school quiz competition? Mona. Sure, sometimes she was the villain, but when she came around to helping the protagonists get to the bottom of any of the four or five thousand mysteries that unraveled over the course of the show, Mona was there. And Mona was right. Mona was always right.
16) (All of) Charlie's Angels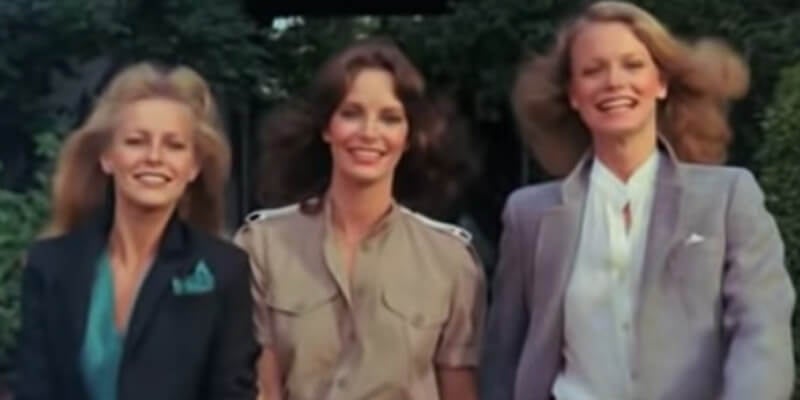 The newest iteration of Charlie's Angels focuses more on espionage and tactical crime fighting, but it wasn't always that way. The original series revolved around the Townsend Agency, with the Angels being sent out to investigate and solve crimes — because who would ever be suspicious of a beautiful woman lurking around and asking questions? That cover doesn't hold up quite as well today, but those original Angels certainly belong among the ranks of best fictional female detectives, creating a legacy that will likely continue being rebooted as long as movies and TV are still being made.
17) Harriet M. Welsch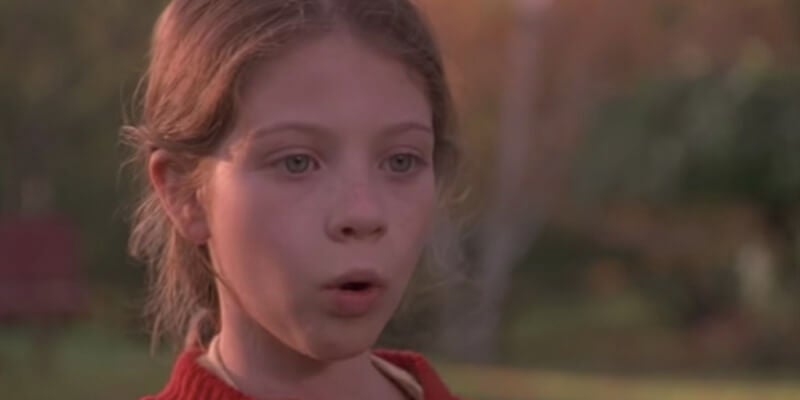 Okay, so Harriet wasn't really solving crimes when she was first introduced to readers back in 1964. But she immediately had most of the makings of a future great detective. She certainly knew how to take notes. Most of the subsequent adaptations of Harriet the Spy focus on the crux of that first story — Harriet learning that making crude and detached observations about the people around her comes at a cost, and both empathy and attention to context are necessary to be an observer of human behavior. But the official sequel, The Long Secret, does dive more into the realm of mystery than Harriet usually gets to go.
18) Shelby Woo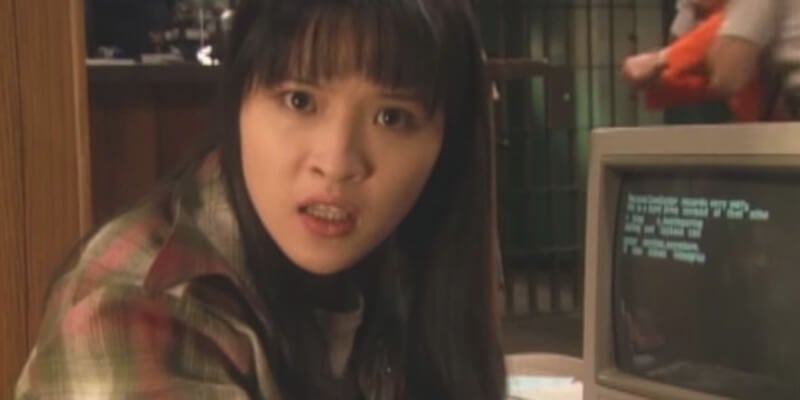 If you were a kid in the late '90s, SNICK was where it was at. And The Mystery Files of Shelby Woo was an integral part of that Saturday Night Nickelodeon programming. Shelby Woo (Irene Ng) was an unofficial intern at the local police department, and constantly got involved in cases despite her grandfather's disapproval. Shelby may not be as prolific as the likes of Nancy Drew or Harriet M. Welsch, but her four season stint as a teen detective was a millennial staple, and an inspiration to every kid who wanted to nose around in things that we probably should have left to the adults. But where's the fun in that?
19) Jessica Fletcher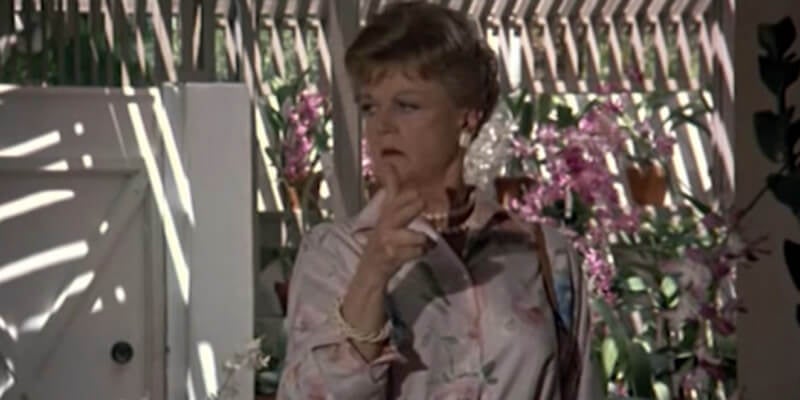 Angela Lansbury has had a prolific acting career, but one of the most prominent roles that comes to mind will always be her time as Jessica Fletcher in Murder, She Wrote. Jessica is a mystery novelist who, of course, constantly finds herself swept up in the middle of real crime. While the format of the show relied quite a bit on coincidence rather than entirely on Jessica's skills of deduction, her pertinacity when it comes to making sure the innocent aren't swept up in false accusations and the guilty never get away with murder made her a memorable amateur detective in the canon of fictional detectives.
20) Mary-Kate & Ashley Olsen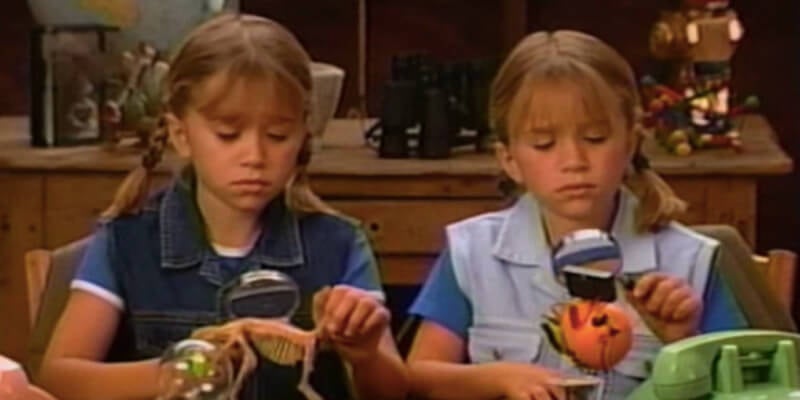 The Olsen twins have worn many hats over the course of their lives, and for 11…episodes? miniature movies? in the '90s, those hats were fedoras and they perfectly matched the girls' trench coats — costumes clearly of the utmost necessity when it comes to solving crime. As an added bonus, they were singing detectives, because of-freaking-course they were. I don't even feel the need to explain any further why they belong on this list, The Adventures of Mary-Kate & Ashley deserved six seasons and a movie and all of the awards.