What's the real value of a Spotify stream in 2018?
That's the question that nagged at me heading into SXSW, the annual music conference that took place last week in Austin, Texas, due in part to our recent reports about widespread efforts to game Spotify's playlist system for exposure and the emphasis on "cultivating digital independence" in the panel sessions.
It's generally understood that a Spotify play is worth roughly $4 per 1,000 plays, but I'm more interested in the service's ancillary benefits. Streams have become a new type of currency in the industry, a way of signaling viability and perking interest from fans and potential labels alike.
It's a trend I couldn't help but notice when browsing through some of the bios for SXSW showcasing artists to plot my schedule. Summer Heart, the dream-pop project of Sweden's David Alexander, for example, boasted of "pushing 40 million plays"; L.A. folk duo Freedom Fry claimed to have "amassed over 45 million track streams"; and Japanese indie rock band Attractions noted that its debut single "Knock Away" has been played 200,000 times on the platform.
The pattern stretched across genres and the globe, with artists pointing out not only what specific Spotify playlists they've been added to (Fresh Folk, Your Coffee Break, and Lost in the Woods for English singer-songwriter Harry Pane) but where they peaked on Spotify's Most Viral Tracks playlist for their respective country (No. 6 for Australian guitar-pop band Castlecomer) and their monthly listeners (880,000 in the case of Sons of the East).
The bio for Oxford neo-soul singer Rhys Lewis checks all the boxes:
"'Wish I Was Sober' was added to 11 international 'New Music Friday' playlists on Spotify and hit 750K streams in 4 weeks, and his previous track 'Be Your Man' was streamed 1 million times in 4 weeks. His debut track 'Waking Up Without You' soared to the No.1 spot on Spotify's Viral Chart, and he has racked up a total of 10 million streams in total just one year after his first release."
But what do those numbers actually mean? And can they help you find the big thing?
At SXSW, I tried to find out.
…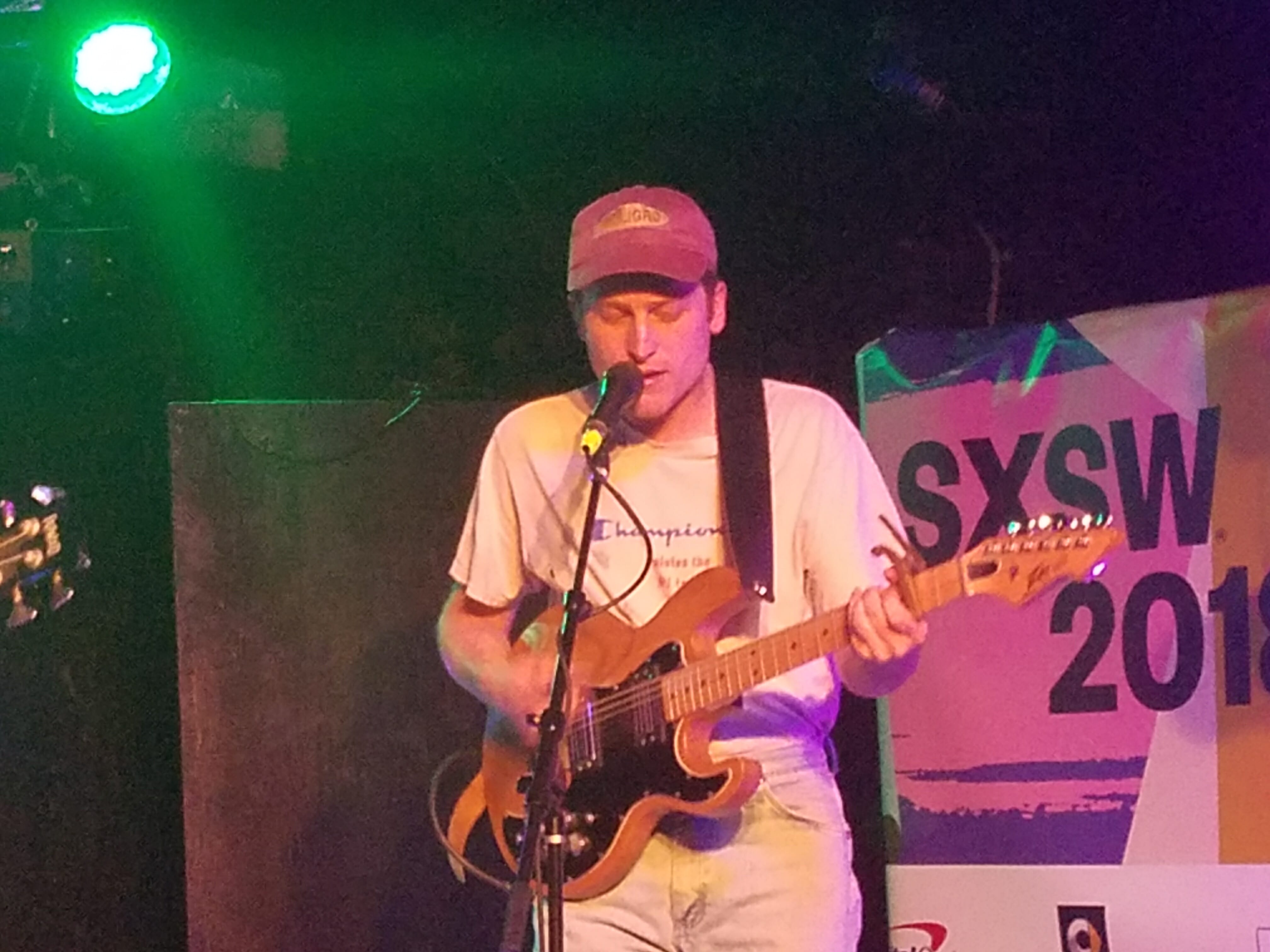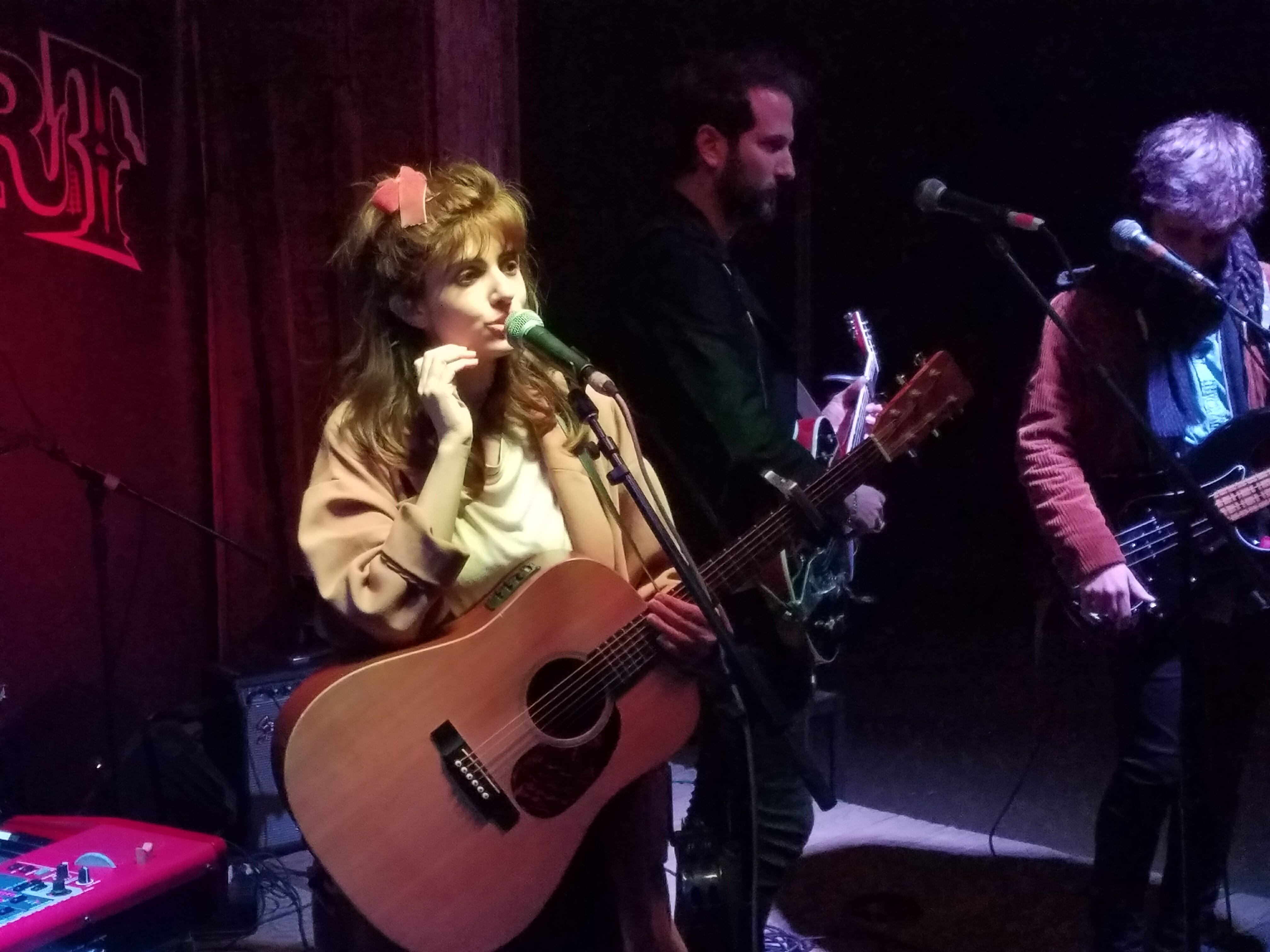 Truly a band for the internet era, Superorganism's members bonded over memes, communicated via Skype, and traded tracks through email before moving in together in East London to record their self-titled debut. Most people seem to enjoy the collective's color-coded synth-pop spectacle, but the band's set as part of NPR's showcase was all confetti and no party.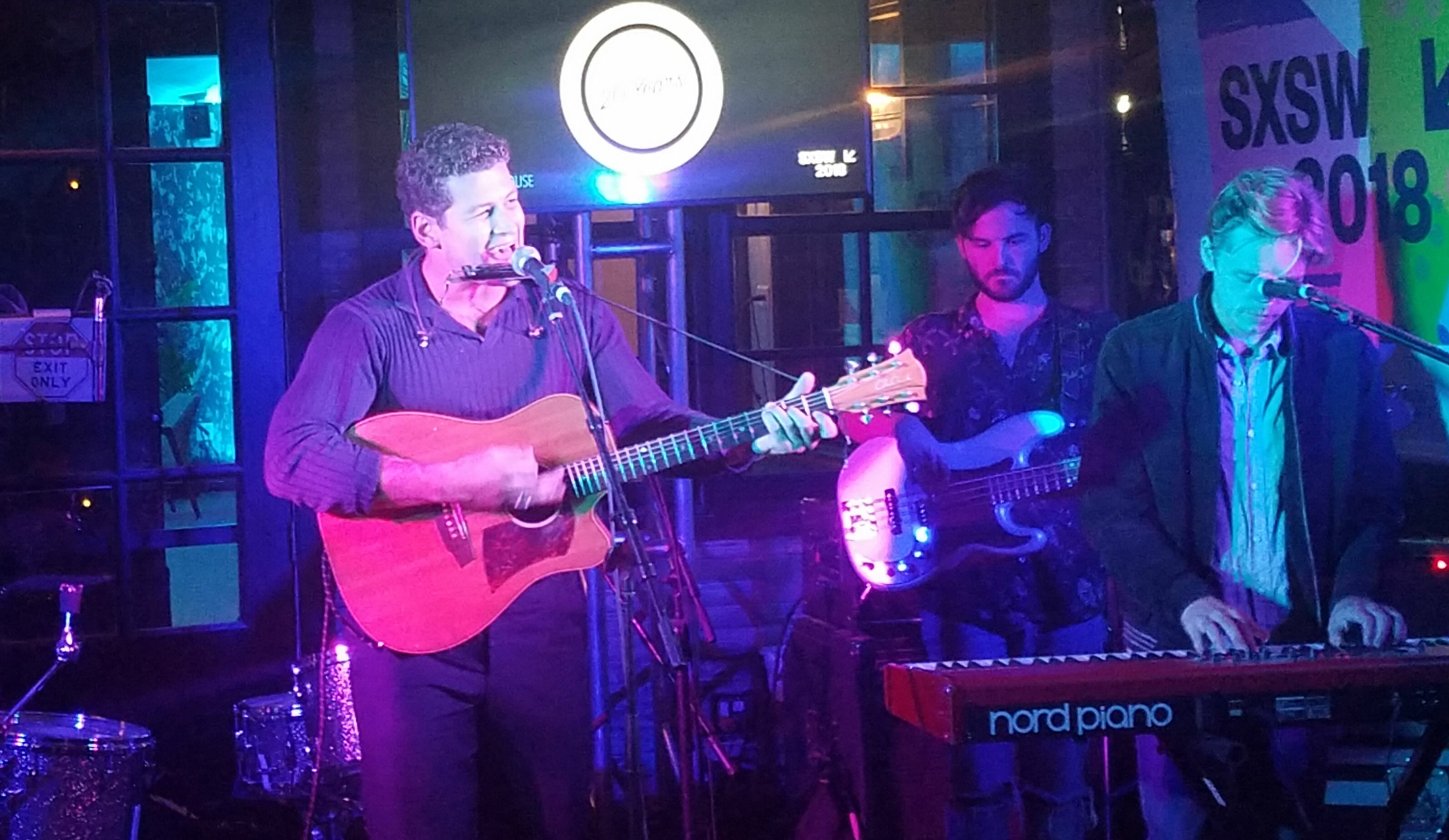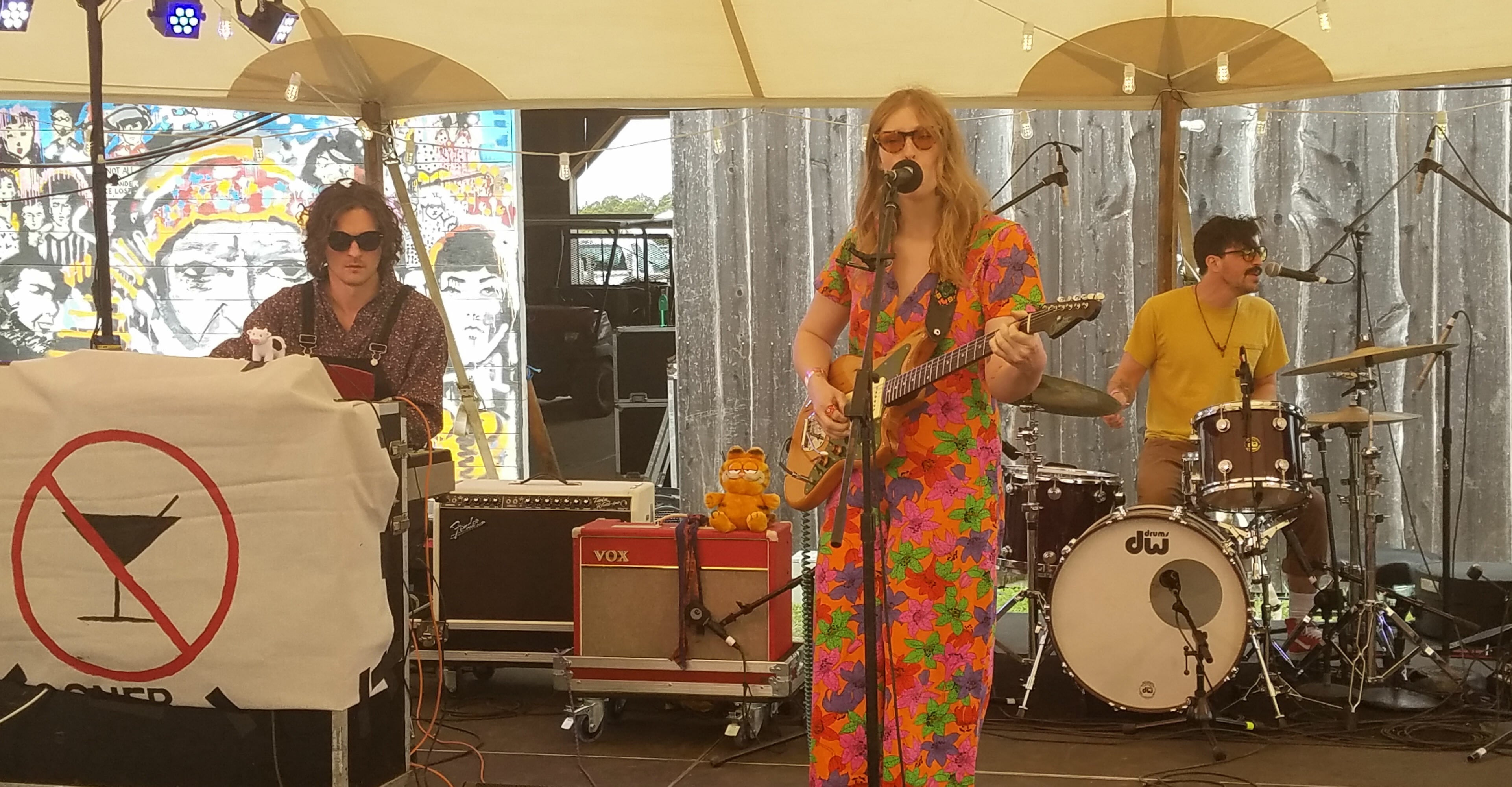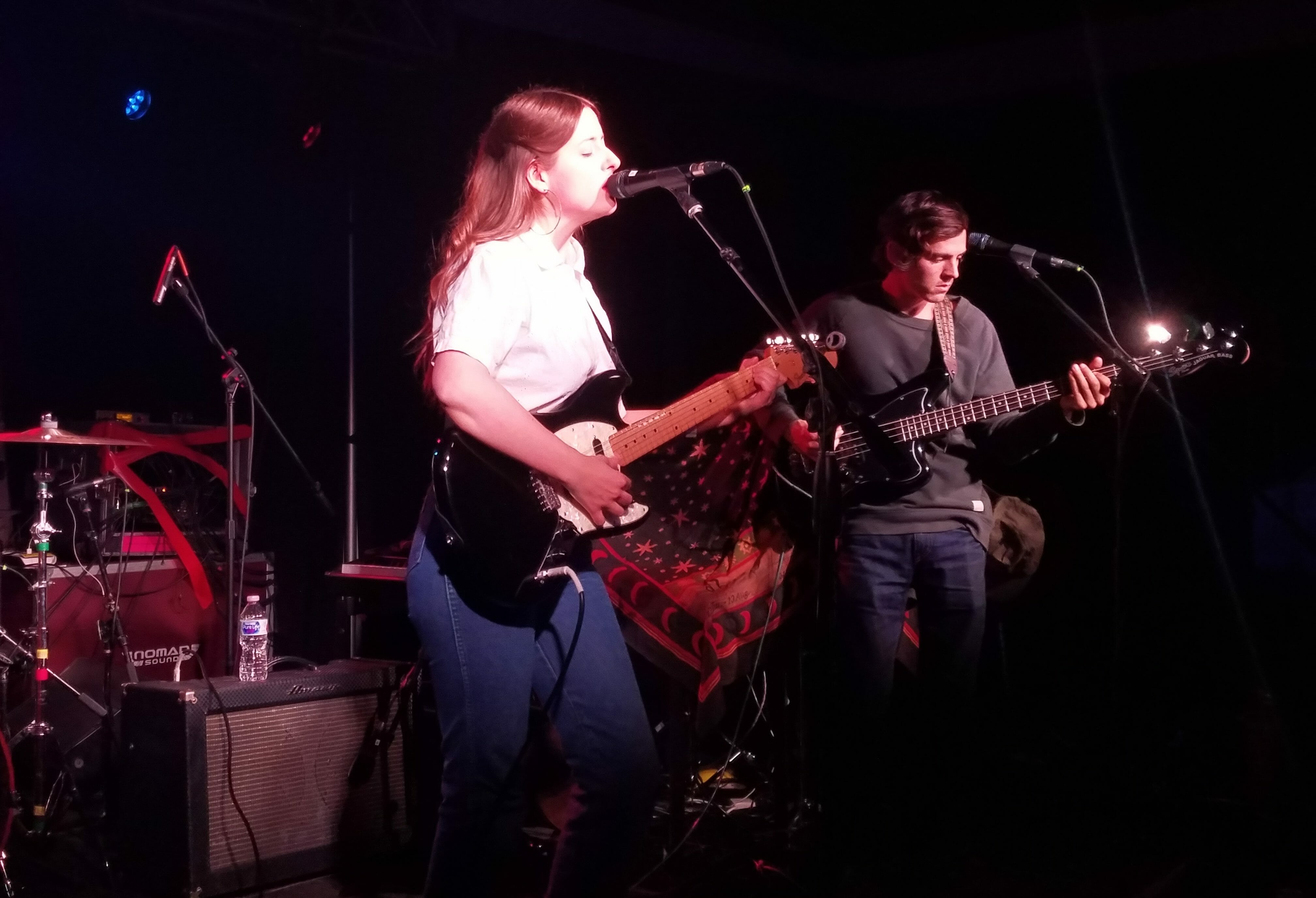 …
SXSW has long resembled a version of Spotify IRL. With roughly 1,800 official acts spread out across five nights of showcases and day parties at nearly 100 official venues, the annual festival offers a daunting amount of music, available practically on-demand.
It's traditionally served as a state of the union for the industry, addressing core issues in daytime panel sessions and setting expectations—for breakout artists, major releases, and festival additions—for the rest of the year. That's certainly still the case, but with corporate sponsorship shifting toward the tech sector and so many titans of music on the brink of retirement, SXSW 2018 felt less climactic.
Established acts still used the occasion to promote new records (Okkervil River previewed next month's In the Rainbow Rain) and/or cash in on branded corporate experiences (progressive R&B star Miguel went Luke-Skywalkin' on Tinder's behalf on Tuesday). But for emerging artists, it's become an opportunity to fill in the pieces around their online footprint, to seek labels, managers, and licensing opportunities. It's where you prove you're more than just a Spotify hit wonder.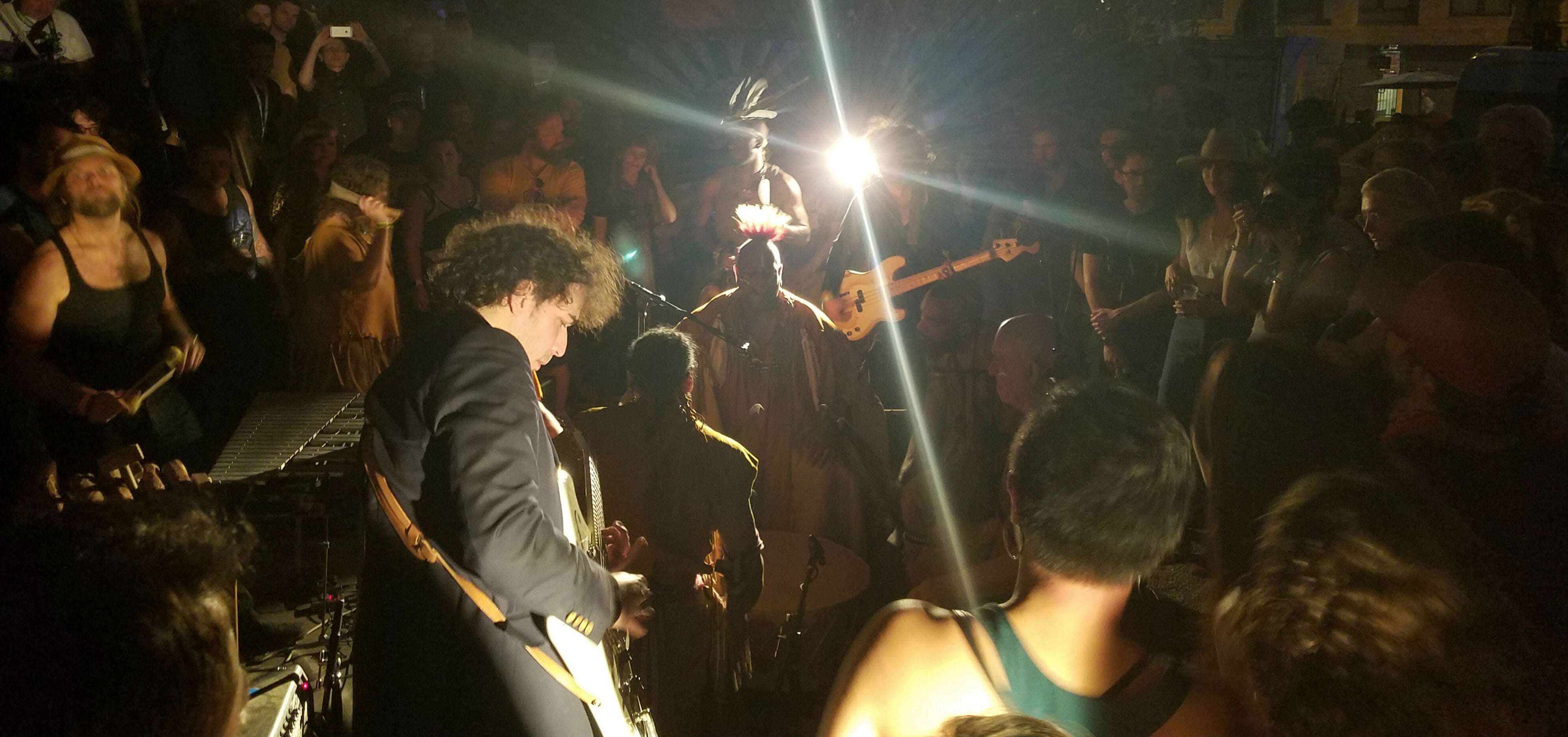 Olaniran proved a triple threat in the mold of Janelle Monáe, singing, rapping, and dancing through confessional, gender-non-comforming R&B with huge EDM beat drops. His songs tackled themes of identity politics and self-acceptance, but while the Flint, Michigan rapper dabbed on haters, there was a vulnerability to it all that made you feel his daily struggle.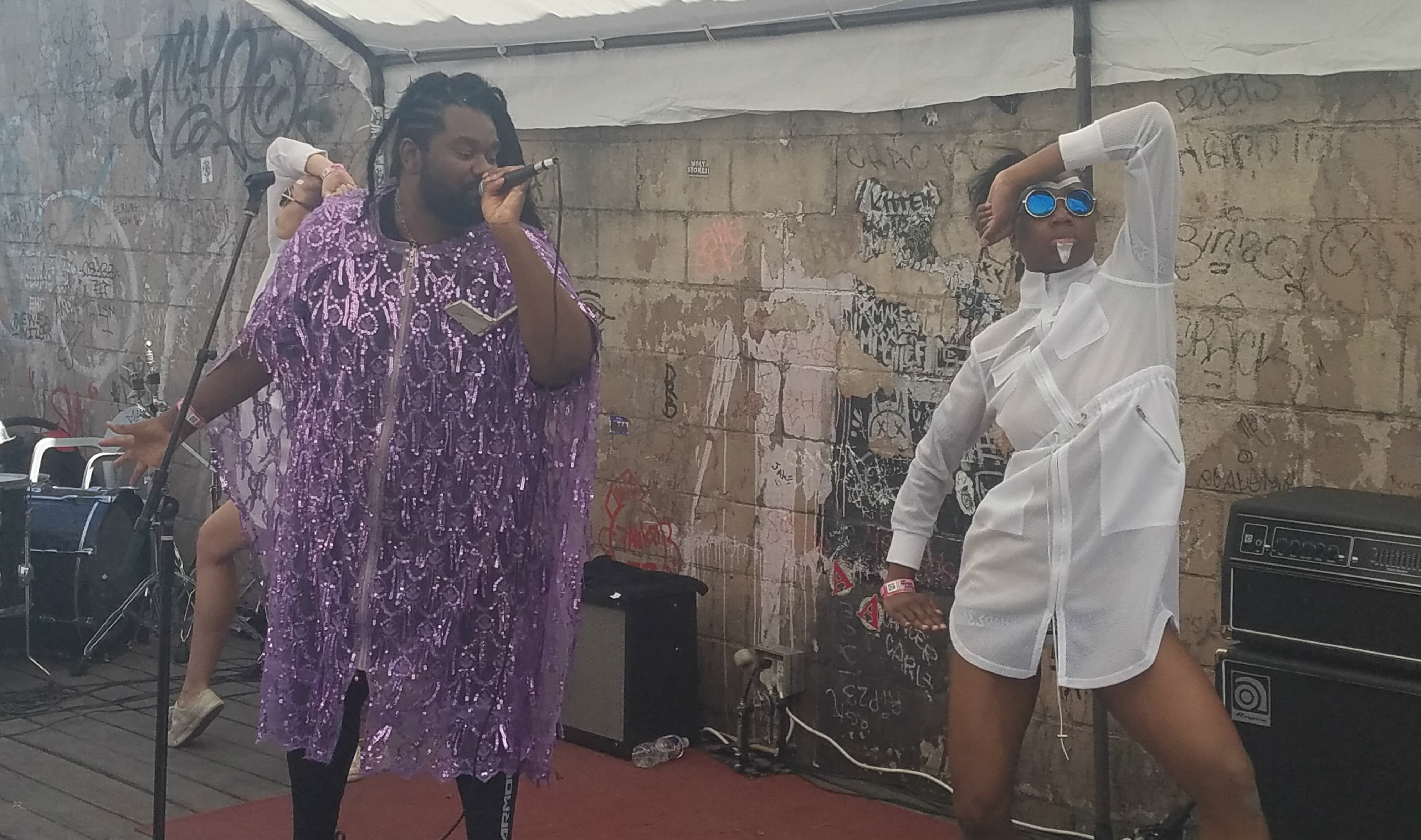 Now maybe there's a lesson I've been given
Or some wisdom from the stories that I need to tell
And everybody's hoping and scraping and wishing
They could be something outside themselves
If I can be me, then you can be yourself.
He kept repeating that last line until he was sitting on the floor of the Side Bar outside stage, his back pressed up against the wall, surrounded by strangers. It was a powerful moment. I felt my eyes tear up for reasons I still don't understand but can't quit thinking about.