Last month at Fantastic Fest, the Alamo Drafthouse's annual genre film festival, there were movies about women seeking revenge (Halloween), devolving (Ladyworld), dissociating (Fugue), obsessing (In Fabric), flirting with witchcraft (Suspira), and battling their deepfakes (Cam). It was a prism reflecting back so much anxiety and rage, but it was essential.
A year after the Alamo Drafthouse weathered public allegations of assault and harassment from patrons and employees, the 2018 Fantastic Fest felt different. While Alamo Drafthouse co-founder Tim League was still present at the festival, and there were no public statements from him about major changes going into this year's Fantastic Fest, there were more women in positions of power on the festival board, more women brought on as programmers, and a code of conduct was instituted for attendees.     
During the festival, film critic April Wolfe interviewed Ladyworld director Amanda Kramer about her film—in which eight girls fight for hierarchy while trapped in a house after an earthquake—as well as Rainer Werner Fassbinder's 1972 film The Bitter Tears of Petra von Kant, for Switchblade Sisters, Wolfe's genre podcast. They didn't gloss over the more violent and abusive aspects of Fassbinder's work and persona and explored why we like to see hysterical women on-screen. Kramer said she told her Ladyworld actors to watch Gena Rowlands' performance in A Woman Under the Influence to get inspired. She also apparently coined the term "tamponnui" to describe the boredom and tedium young women often endure as they enter their teens.
Wolfe told the Daily Dot that she felt a shift this year, and saw more representation at the festival. For the last year, she has hosted Switchblade Sisters, in which different female-identifying filmmaker guests each week discuss their favorite genre film. As Wolfe states every week to prepare listeners for spoilers, "It's not what happens but how it happens that makes a movie worth watching."
You get the what and the how with Switchblade Sisters. Wolfe explains that she started the podcast as a memory exercise of sorts, because "people just weren't remembering women directors."
"And this was not that long ago," she says. "Now there are a bunch of lists, there are a bunch of women's names that are around and are thought of very fondly, but the conception of it was that people just weren't talking about some of these smaller indie women directors. They would always remember the David Lowerys of the bunch but they wouldn't remember the women. …It's just a way to stick these women into the consciousness."
Over the last year, Wolfe has interviewed Nancy director Christina Choe, Bob's Burgers writers Wendy and Lizzie Molyneaux, actor Barbara Crampton, and Stranger Things/Narcos writer Jessie Nickson-Lopez, among others. The episode with Nickson-Lopez was especially illuminating, as she chose to discuss Roman Polanski's Rosemary's Baby and she and Wolfe grappled with separating art from artist—and auteur from a predator. Actor and director Desiree Akhavan looks back at Young Frankenstein and casts a more critical eye on the film's rape scene. Wolfe cites one upcoming episode with director Megan Griffiths in which they discuss 12 Monkeys, and she says they discussed director Terry Gilliam's filmmaking in tandem with his opinions on Me Too.
The idea, she says, is to "Study these people's films knowing what we know now and trying to pick apart what the creator put into these things. Maybe some of them were damaging. Using them as a jumping-off point for discussion."
The episode featuring horror legend Barbara Crampton discussing Julia Ducournau's 2017 film Raw is notable because she has so much personal insight after decades in the business. The two discuss how women's sexuality has evolved in horror movies, and Crampton says that early on when she was asked to do nudity, she made sure her character was also smart. Director Martha Coolidge (Valley Girl, Real Genius) discusses how, unbeknownst to her, a sex worker was brought in to do a nude scene in Valley Girl when one of the actors refused. The podcast is a lens into not just genre films, but the filmmaking process.
As witnessed at Fantastic Fest, women aren't just making more genre films, they're the audience as well. But in the bigger picture, there still isn't parity: Only eight female directors helmed one of the top 100-grossing films in 2017, and the ratio of men to women directors was 22 to 1.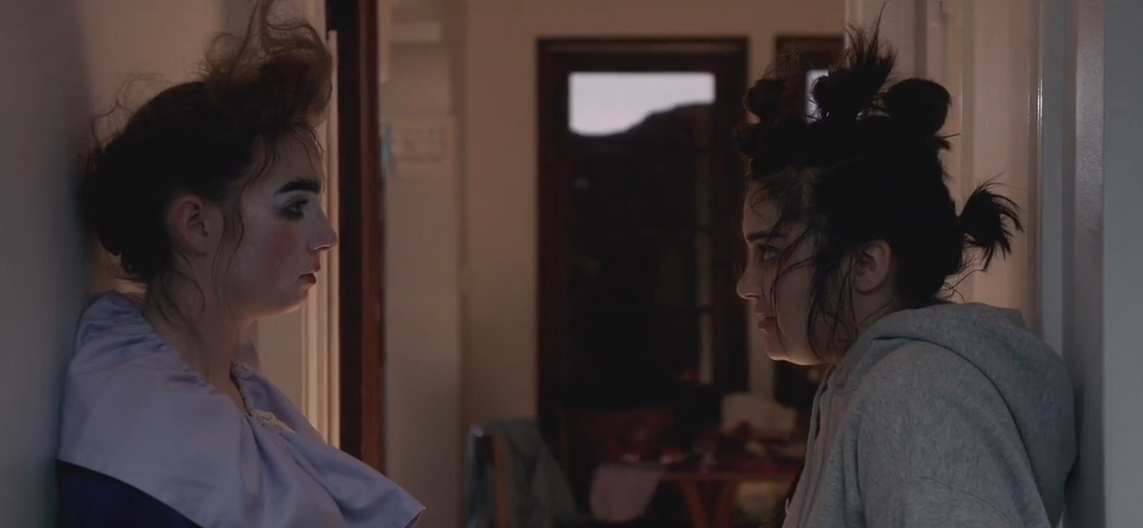 "I know a lot of women are making films right now," Wolfe says, "but I don't think enough women are allowed to make genre films. We keep getting to see a few specks of that, and we celebrate those people, like when Julia Ducournau made Raw I was like, yes, I'm going to push her in everything. But still, looking at all the movies I've seen at Fantastic Fest and elsewhere that are coming out, there's just still too many that are directed by men, even the ones that are about women's rage. And it's getting kind of frustrating to me. The new Halloween is supposed to be about this older woman's rage kind of coming to fruition, but I can definitely still tell it was directed and written by men.
"It's the same thing we see in politics," she says, "where I think some men jump on the bandwagon of women's rage but they still don't know how to step aside. They still want to be the ones that lead it. You see that in progressive politics circles quite a bit, where all these women have all of this power and are working towards this thing and then a man steps up and is like, 'Well, I'll be your leader.' You're running off the power that was generated by women."
Ladyworld plays with the idea of young women as leaders, and as Kramer contended during the podcast, it is "not for everyone." It will be divisive because, under duress, the women don't come together in a show of unity; they fracture, tear, bully. And, like Switchblade Sisters, that feels essential.