Since its founding in 1985 by directors Hayao Miyazaki and Isao Takahata and producer Toshio Suzuki, Studio Ghibli has been on the bleeding edge of modern animation. Whether tackling a somber meditation on everyday life or orchestrating full-scale fantasy battles, Studio Ghibli films are known for their soaring creativity and stunning animation.
While each Studio Ghibli title made it to home media in America, up until recently they weren't available to stream. Thankfully HBO Max has brought an end to the Studio Ghibli streaming drought, bringing all but one of these animated classics to your home theater. Don't worry completionists, we'll help you find the missing movie at the end of the list. Here's an honest ranking of every Studio Ghibli film on HBO Max.
---
---
The ultimate ranking for Studio Ghibli films on HBO Max (and the one movie you'll only find on Hulu)
21. Tales From Earthsea (2006)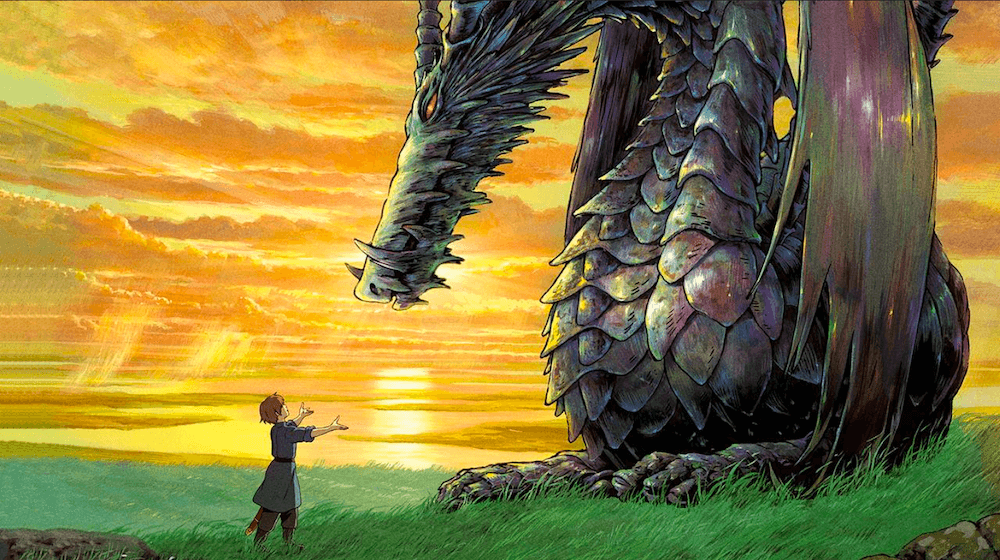 Even the greatest studios occasionally have a misfire, and this cluttered adaptation of Ursula K. Le Guin's Earthsea is Ghibli's Green Lantern. It was the debut directorial effort by Goro Miyazaki, son of the legendary Hayao Miyazaki. Tales From Earthsea is a beautifully animated, yet difficult to follow fantasy epic that tries to cram too much narrative into one film. Still, Tales From Earthsea is easily one of the most action-packed entries in the Studio Ghibli library and well worth watching for anime fans.
20. The Cat Returns (2002)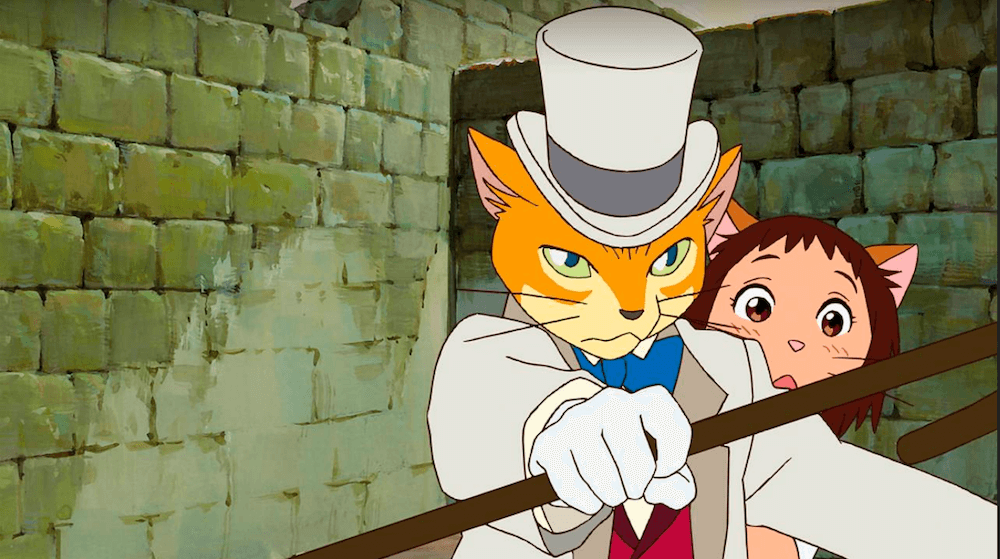 The Cat Returns is a perfectly lovely children's film, though at 75 minutes feels a little rushed. When Haru stops a cat from being run over she discovers he is actually Prince Lune of the Cat Kingdom. Journeying to the Cat Kingdom, Haru is offered the Prince's hand in marriage. But when she begins to become a cat herself, Haru finds herself racing to escape before losing her humanity. The Cat Returns is a delightfully dreamy sequel to Ghibli's Whisper of the Heart.
19. My Neighbors the Yamadas (1999)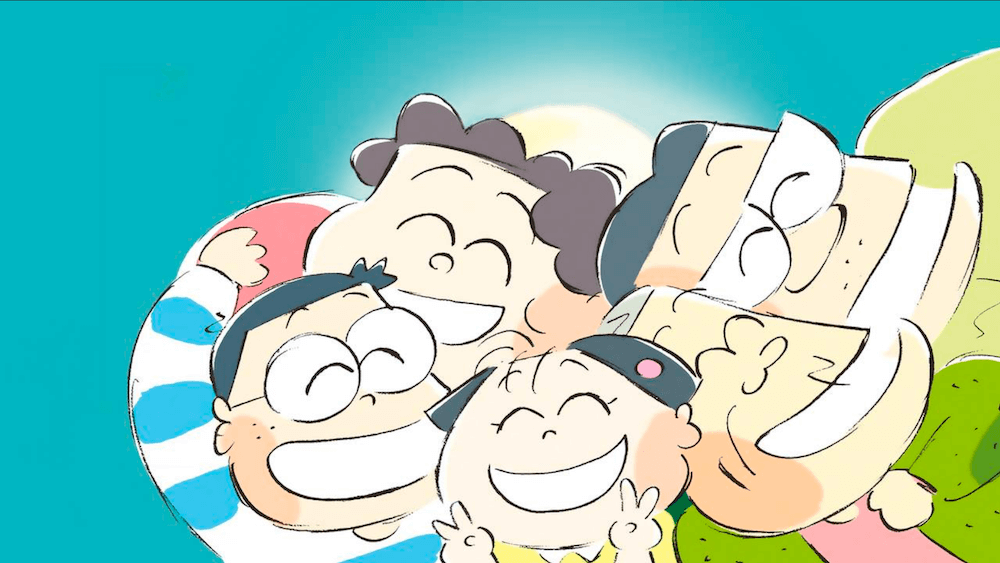 This family-based comedy from Isao Takahata is a vivid change of pace from his tragic masterpiece Grave of the Fireflies. Based on a popular Japanese comic, this film follows the antics of the Yamadas family as they cook, work, struggle over the remote, and fight off bikers. Oddly dark at times, My Neighbors the Yamadas is a brightly colored comedy about the struggles of everyday life. What is lacks in traditional Ghibli magic, it makes up for in relatable realness.
18. When Marnie Was There (2014)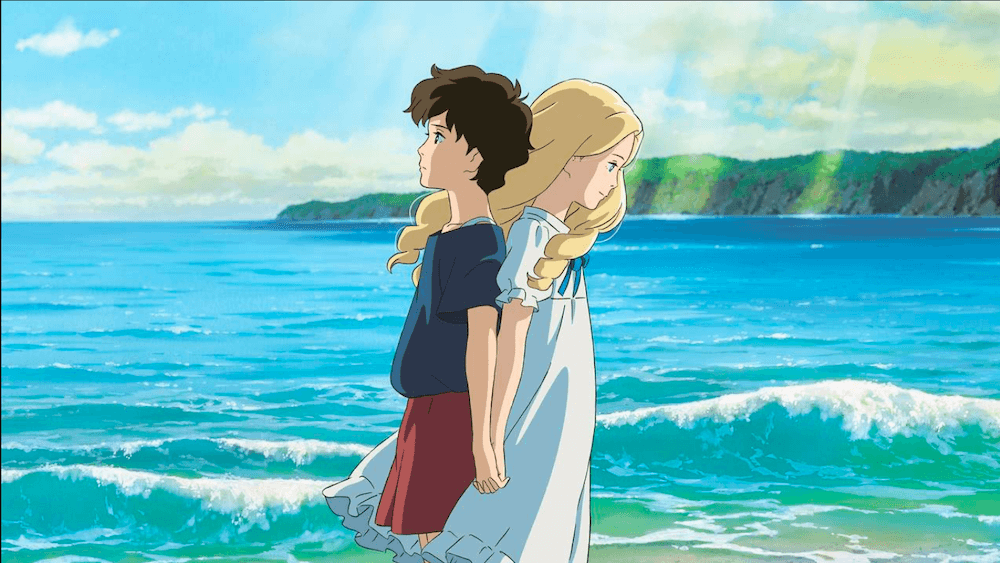 Using childhood illness and isolation as a jumping point, When Marnie Was There is a reflective fantasy with a mysterious twist. Following an asthma attack, a young girl named Anna is forced to move to a small town by the sea. Things seem hopeless until Anna meets a ghost. Using hyperrealistic animation to ground the world while injecting moments of magic, When Marnie Was There is a somberly beautiful film. However, it may be too heavy for kids.
17. From Up On Poppy Hill (2011)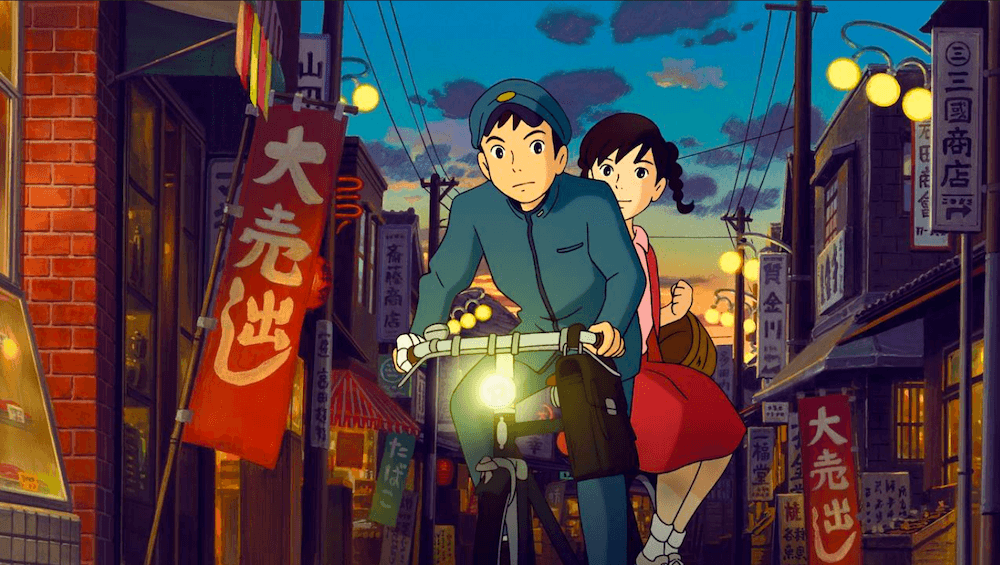 Goro Miyazaki makes up for Tales from Earthsea with this gorgeous coming of age period piece. Set before the 1964 Olympic games, viewers join two high school students trying to save a beloved landmark. But behind the scenes, the duo learns an important lesson about love. Satoshi Takebe's score is straight out of a classic Hollywood love story, full of jazzy horns and bright drums augmented by occasional bouts of a capella. From Up On Poppy Hill's clever surprises, soundtrack, and an unexpected lesson of Japanese history make this an unsung gem in the Ghibli catalog.
16. Ocean Waves (1993)
This 1993 made for TV movie is one of the true treasures of HBO Max, having never been formally released in America. On a trip home for his high school reunion, Taku reflects on his final year of school and the love triangle that defined it. At 72 minutes this is a brisk love story that doesn't waste time. Instead, Ocean Waves uses nostalgia to build an often hilarious and potent romance. The animation's use of minimalism adds a dreamy quality to an otherwise grounded story.
15. The Secret World of Arrietty (2010)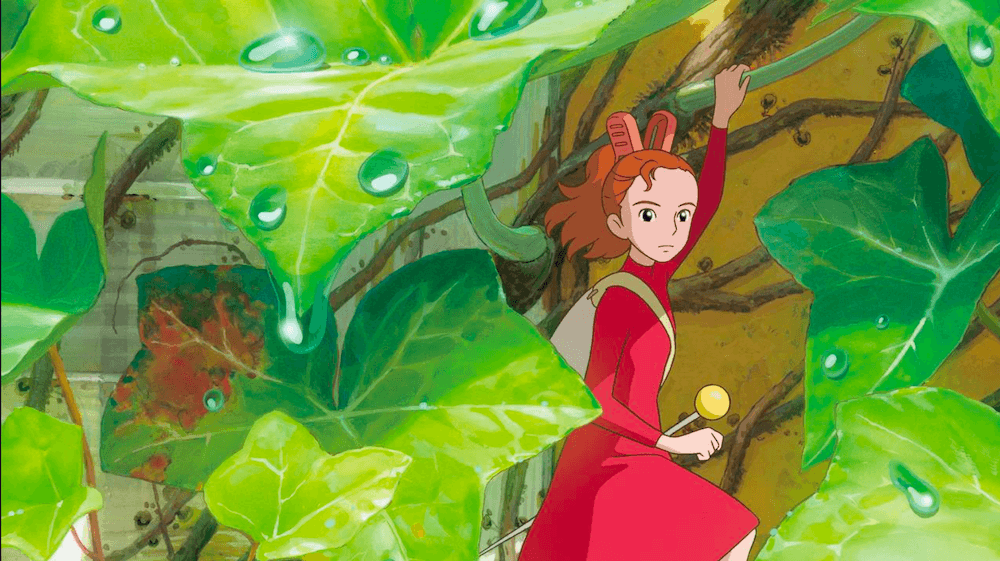 Arrietty is just like every teen: curious, adventurous, and clashing with her folks. The only catch is she's just a few inches tall. Living deep in the walls of a suburban home, her family spends their days hiding from the homeowners and scrounging for supplies. Everything is fine until Arrietty meets a 12-year-old Shawn who moves into her home, bringing a giant new friend into her life. Unlike other takes on "borrowers" style stories, The Secret World of Arrietty never feels like a kids movie. Instead, it builds a mature, yet family-friendly, adventure all ages will love.
14. Whisper of the Heart (1995)
Viewers join a shy 14-year-old girl named Shizuku with a vivid fantasy life and dreams of becoming a writer. Then she meets Seiji, a neighborhood boy who flusters and frustrates her in equal measure. Using mind-bending fantasy sequences to augment the characters' arch, Whisper of the Heart cleverly recreates the tension of youth. Mayao Miyazaki didn't direct Whisper of the Heart, but the master did write the screenplay for this fantasy coming-of-age tale.
13. The Wind Rises (2013)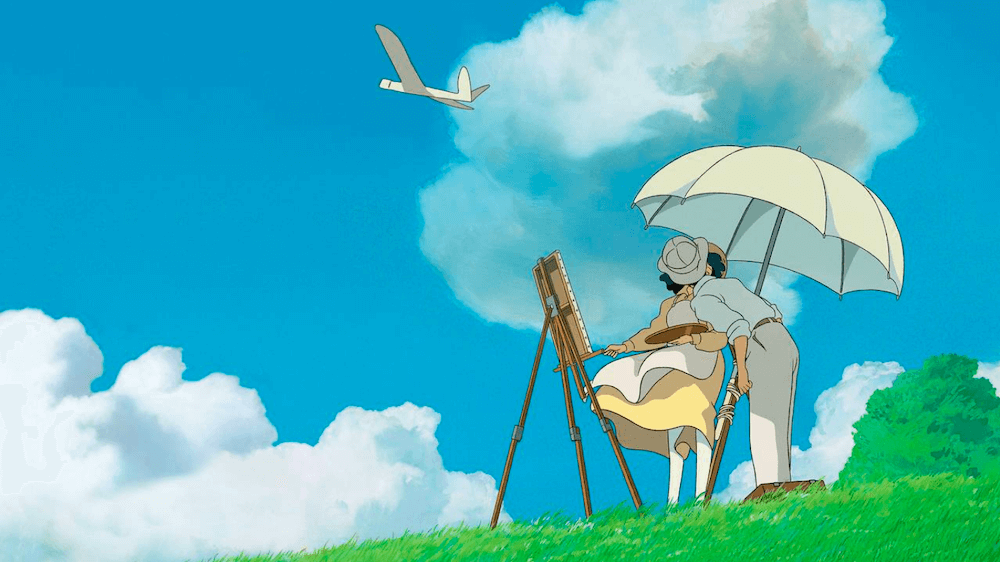 Hayao Miyazaki's career output is known for its anti-violence messages. So you might find it strange he'd make a film about Jiro Horikoshi, who designed Japanese fighter jets for World War II. Horikoshi is portrayed as a man of science, who dreams of a day when his inventions will move beyond military uses. In keeping with Miyazaki's history of pacificism, the film doesn't shy away from the horrors of reality, including the inventor's response to his planes' use in kamikaze attacks. Complicated, breathtakingly animated, and bold, The Wind Rises is a masterpiece of adult animation.
12. Pom Poko (1994)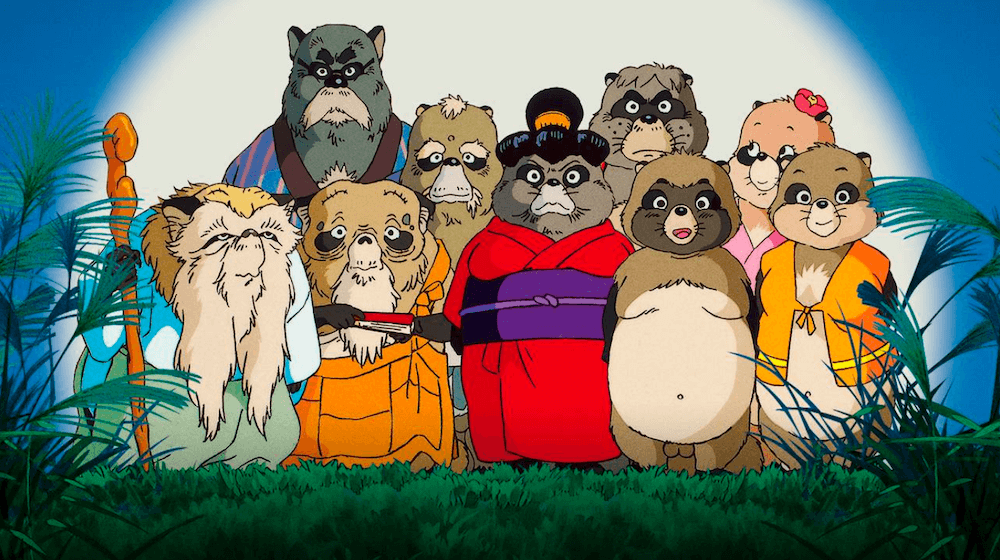 No film will push the limits of parents new to Studio Ghibli quite like the tanuki testicle bouncing insanity of Pom Poko. Standing proudly on the precipice of absurdist humor and social commentary comes this story of nature vs. capitalism. The Tanuki are a mysterious, mystic race of playful raccoon-like creatures with big eyes and massive testicles. With their numbers ravaged by time, the Tanuki live quiet lives, until housing developers come for their homes. Suddenly it's all-out war as the fuzzy race of trickster rodents set out to save their home. Truly the strangest movie in the Studio Ghibli archive, it's only inappropriate for kids if you can't explain cultural differences. Everyone else, enjoy the most underrated title in the Ghibli canon.
11. Porco Rosso (1992)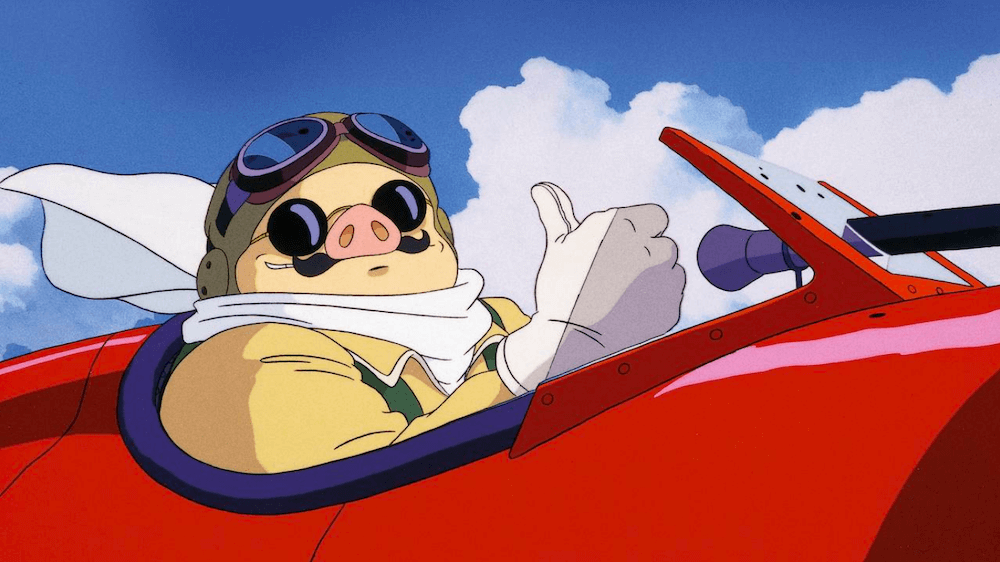 Marco Pagot was a legendary World War I Italian fighting ace, but his fortunes have turned post-war. Now living his life as a freelance bounty hunter chasing rogue air pirates, Pagot lives a humble life with a catch; he has been cursed with the head of a pig. Perfectly mixing classic combat movie tropes with cutting-edge animation that's still impressive by today's standard, Porco Rosso is an action-adventure treat. In many ways, this is the most straightforward of the studio's action films, a simple adventure for the whole family. If the high-flying airplane battles don't fill you with wonder consult a doctor.
10. Only Yesterday (1991)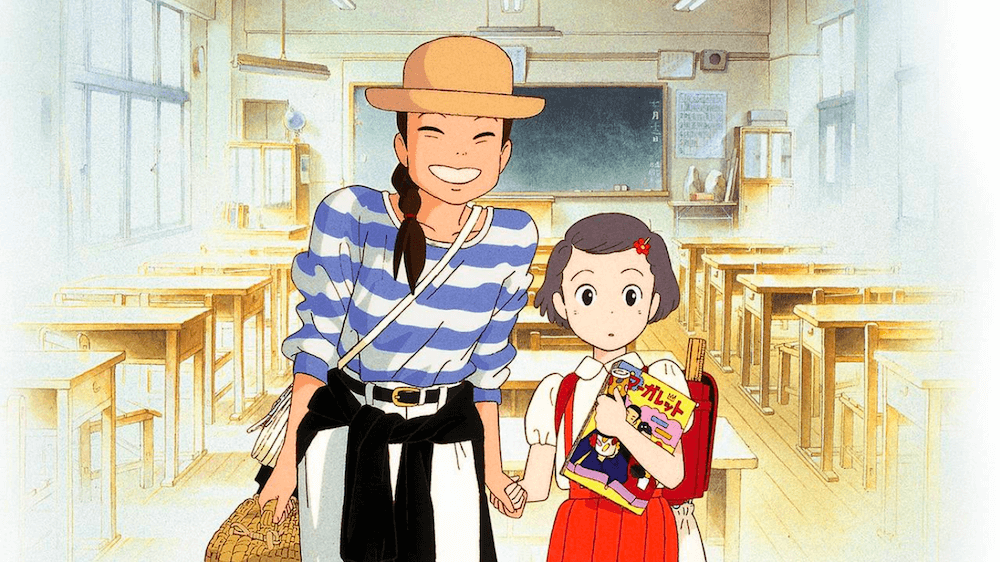 It's fitting that before diving into some of Studio Ghibli's most magical films we focus on its most grounded. Only Yesterday is a subtle story about the compromises we make between youth and adulthood, told across one woman's vacation. Taeko Okajima is career-focused, leaving her with no time for romance or travel. She sets out on her first trip outside of Tokyo, to visit her sister's family. On the train, she begins to have dreams of her youth, but when the dreams continue through her vacation she begins to question the life she's built. Made in 1991, but only released in the U.S. in 2016, Only Yesterday is a beautifully meditative change of pace from Studio Ghibli's explosive highs.
9. The Tale of the Princess Kaguya (2013)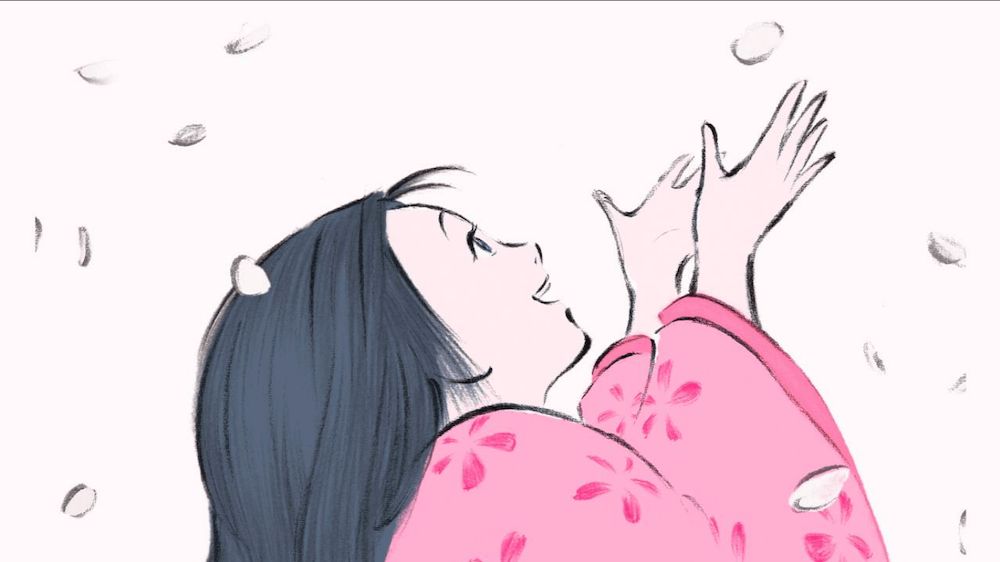 Picking an artistic high watermark for Studio Ghibli is nearly impossible, but The Tale of Princess Kaguya is visually the most incredible work it's produced. This fairy tale's deceptively simple plot about a magical nymph who asks her suitors to complete a series of impossible jobs hides deeper lessons for adults, but kids will have just as much fun with it. There's action, romance, and family drama, but the real star is the animation. Blurring the lines between hand-painted watercolors and traditional animation, The Tale of the Princess Kaguya feels like watching the wall of a museum come to life.
8. Ponyo (2008)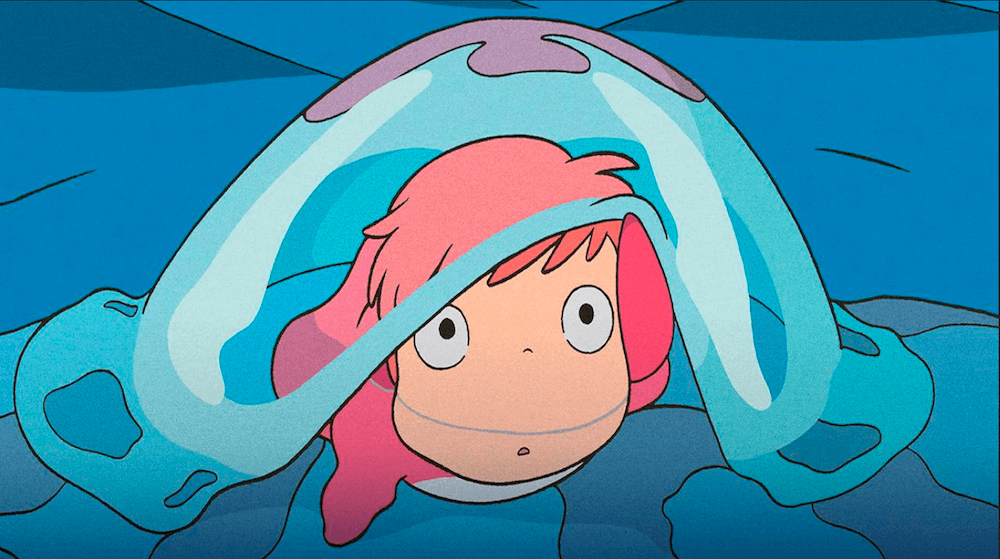 Even when he makes a children's film Hayao Miyazaki is known for pouring on heavy themes, but Ponyo is a whimsical exception. Easily the studio's most commercial title, Ponyo still deals with themes of longing, but its brightly colored animation keeps the affair lighthearted. A little boy finds a strange goldfish in the ocean, bringing it home and naming him Ponyo. However Ponyo isn't just a goldfish, he's the prince of an underwater kingdom, and his family is looking for him. Full of rolling action sequences and jaw-dropping animated depictions of the ocean, Ponyo is a delightful riff on The Little Mermaid legend.
7. Nausicaa of the Valley of the Wind (1984)
If you'd like to be pedantic, Nausicaa of the Valley of the Wind technically wasn't originally a Studio Ghibli film. Its success led to the foundation of the studio, and it was made a Ghibli title upon re-release. Any questions about whether it belongs in the Ghibli cannon will be quickly dashed. Set on a post-apocalyptic Earth, the film follows Nausicaa, princess of the Valley of the Wind, who longs to find a way to communicate with the mutants. When a strange ship crashes in the Valley of the Wind, Nausicaa finds herself in a battle against powerful forces to save a mutant insect that may be the savior of Earth. Miyazaki's rare sci-fi film is a genre masterpiece.
6. Kiki's Delivery Service (1989)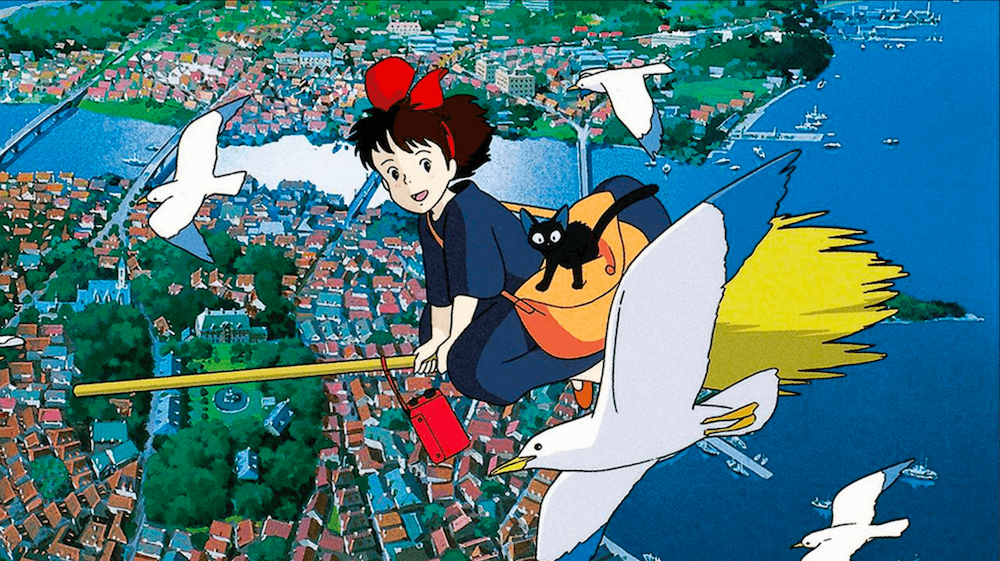 Part of the joy of discovering Studio Ghibli is seeing the unexpected angles they take with familiar character types. Take Kiki's Delivery Service, the first children's film about a witch dealing with entrepreneurialism and creative block. Thirteen-year-old Kiki is training to become a full witch. With the help of her black cat Jiji, she opens a delivery service, running errands for people on her broom. Of course, success doesn't keep a teenager from losing their confidence, forcing Kiki to grow as a person if she wants to keep her powers. Funny, light, yet full of heart, Kiki's Delivery Service is an undeniable heartwarmer.
5. Howl's Moving Castle (2004)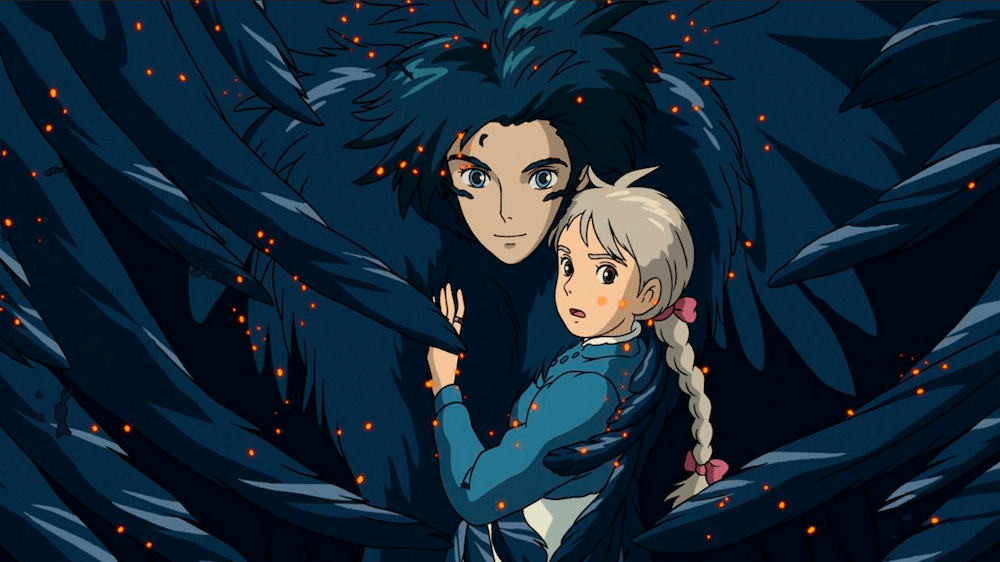 Running a hat shop is understandably uneventful, but for Sophie, it's more than just a boring job, it's also a symbol for her late father. Then she meets Howl. Not only is he a wizard, but he lives in a magical traveling castle unlike anything in her ordinary like. A romance quickly forms between the two, until an evil witch takes notice and casts a premature aging spell on Sophie. Now it's up to Howl to utilize every magic trick he's got to return Sophie to her true form. What sounds simple on paper is a deeply nuanced story about loss, love, mystical architecture, and magic battles.
4. Castle in the Sky (1986)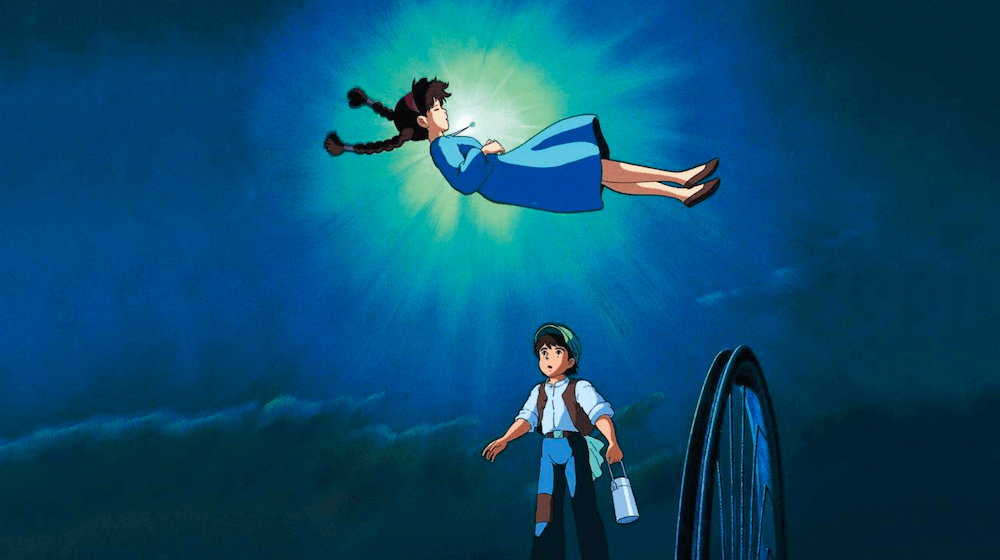 Part of the magic of animation is seeing ideas brought to life that could never be recreated in live-action. Castle in the Sky is a thrilling family adventure film about a young girl with a magic crystal who teams up with a boy to discover a legendary flying castle before spies or pirates beat them to it. Blending steampunk with fantasy, Castle in the Sky carves impossible images into the screen whether it's a fight scene or a pensive emotional moment. Part Star Wars, part fairy tale, Castle in the Sky is a smart children's film for when your kids are ready to tackle more advanced subjects.
3. Princess Mononoke (1997)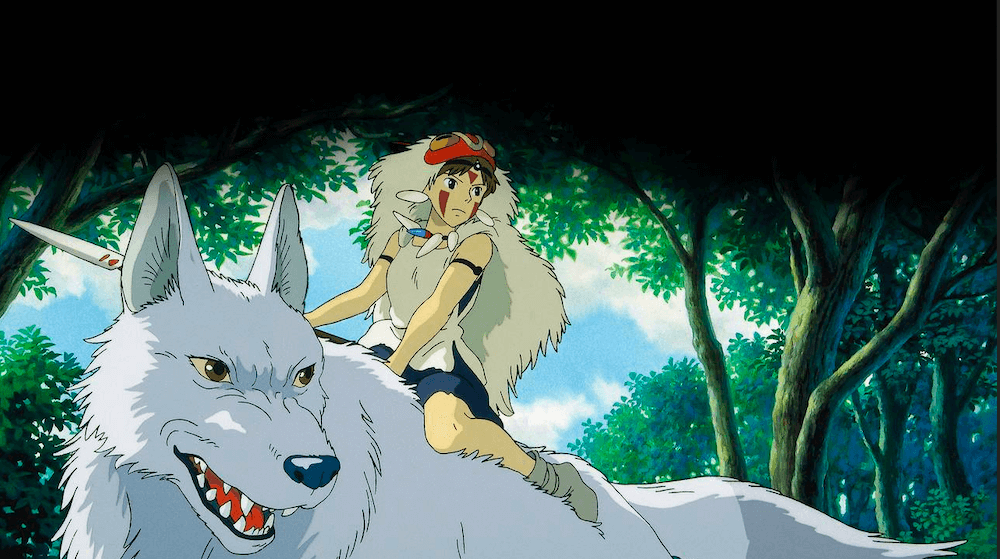 For the most part, even the most extreme moments in Studio Ghibli's catalog are fit for family consumption but Princess Mononoke is a furious exception. This PG-13 anime classic is easily the most violent film Miyazaki ever made, but behind its rage is a message about man's place in nature. Using the trappings of a 14th-century fantasy adventure, Princess Mononoke examines the ecological disaster humanity wreaks upon the Earth. Rather than preach, Princess Mononoke questions the very morality of destroying the world we live in. That it makes a powerful point while still providing epic monster battles is just part of its magic.
2. My Neighbor Totoro (1988)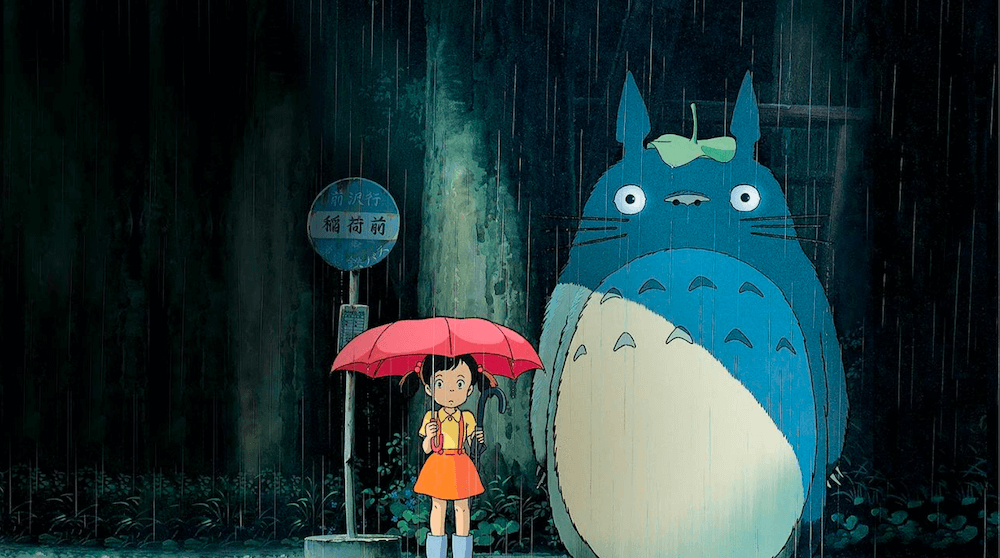 Putting My Neighbor Totoro second feels like a betrayal for one of animation's finest children's films. This often hilarious, but deeply powerful story about how children deal with life's disruptions follows two little girls as they move to a new home in the country. Slowly adjusting to their new life while their mother recovers from an unknown illness at a hospital in the city, our heroes meet a forest spirit who soothes their adjustment period. My Neighbor Totoro's greatest charm is never answering any of the audience's questions too directly. Is Totoro an imaginary friend conjured up by two hurting children? Is he actually a guide to a world of magic? The filmmakers leave major clues, but no clear answers. After all, childhood is as much about believing as it is knowing.
1. Spirited Away (2002)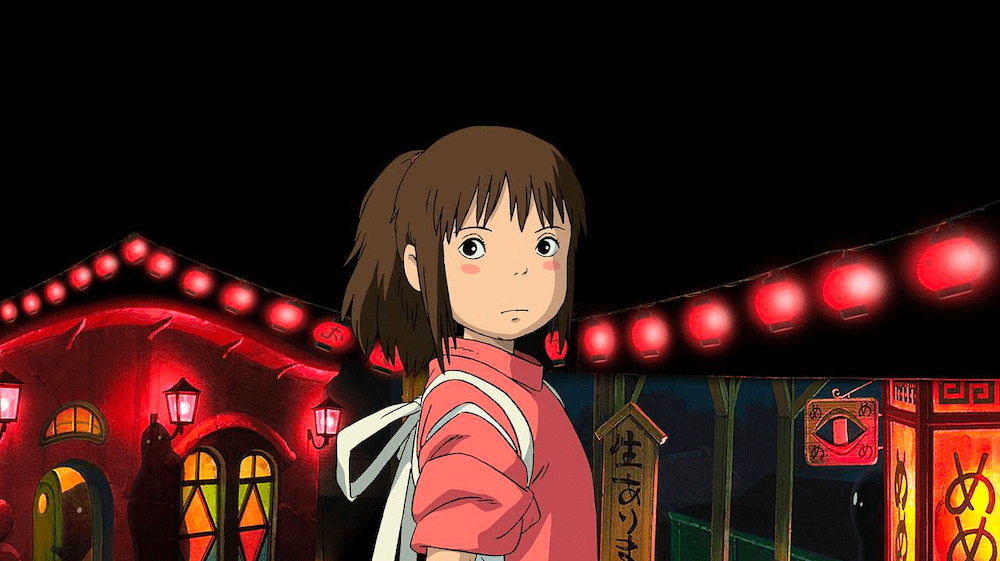 The only film that could edge out the mighty Totoro is Miyazaki's undeniable masterpiece, Spirited Away. During a family trip, Chihiro and her parents come across a blocked tunnel. Setting off to find a way around, the family stumbles upon an abandoned amusement park that holds mysteries both wondrous and fearful. After her parents are turned into pigs, the young girl flees deeper into the park, discovering a land of lost gods and supernatural surprises. Stuck between Earth and the afterlife, Chihiro works to earn her freedom before she forgets her real name and is trapped forever. The hand-drawn animation is an artistic triumph itself, but the real magic of Spirited Away is how it completely absorbs viewers of all ages into the folds of its epic fairy tale.
Bonus: The Studio Ghibli film that got away
Grave of the Fireflies (1988)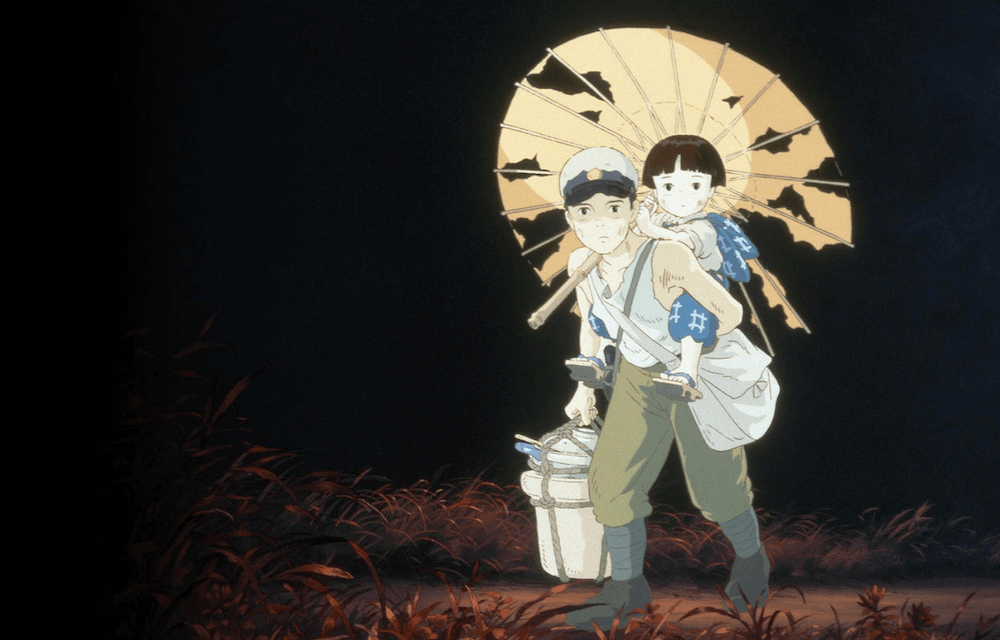 HBO Max got the streaming rights to most of the Studio Ghibli catalog, but Hulu has the lone hold-out. Completists, along with fans of dark historical fiction, owe it to themselves to check out the heartbreaking Grave of the Fireflies. Viewers follow two siblings, teenager Seita and his baby sister Setsuko, as they fight to survive after an American firebombing destroys their city in World War II Japan. This full-throated examination of the horrors of war still manages to inject some of the Studio Ghibli magic into an otherwise pitch-black tale. However, these moments of wonder are equally met by the unrelenting horror our heroes face. Grave of the Fireflies is possibly the saddest anime ever made, but it's a timeless, powerful story.