Sorry for Your Loss is a show about grief, but there's a lot more happening in the margins.
In the four episodes released this week on Facebook Watch, the platform's free, episodic TV incubator, grief is the thread: The series opens on Leigh Shaw (Elizabeth Olsen) at her support group, three months after husband Matt (Mamoudou Athie) has passed away. She fumbles through an analogy about death and money and is told she still has a few minutes to talk.
"I don't really want them," she says.
Creator Kit Steinkellner recently explained to the Washington Post why she thought Facebook might be a good match for a show like this: "Facebook is a place where I hear about most deaths, most births, most marriages. It made sense for them to do a series about these life events." And yet, there is something surreal about watching an emotionally wrenching show like this while your cousin messages you a meme or you get a notification about a friend's barbecue. (You can Chromecast it, however.)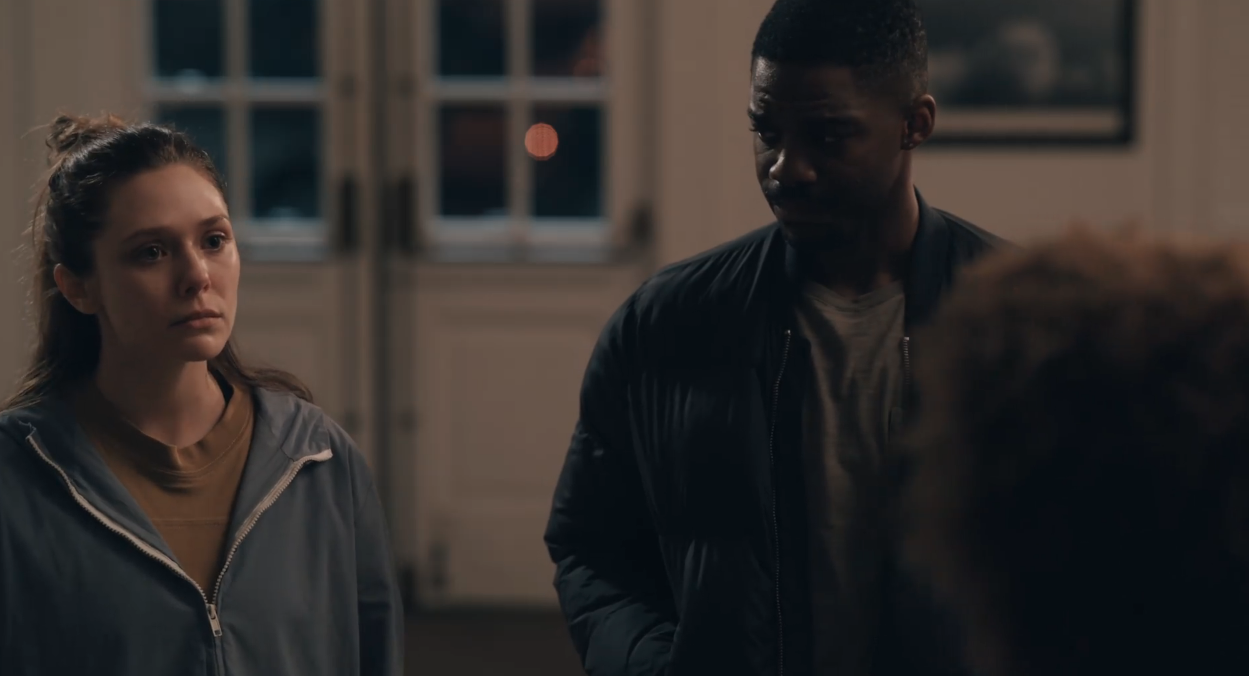 The series also boasts showrunner Lizzy Weiss and an impressive roster of directors like Jessica Yu, Hannah Fidell, and Allison Anders, and through Leigh, we see the generational effect of grief. Leigh's sister Jules (The Last Jedi's Kelly Marie Tran) is in recovery, and mother Amy (Jessica Jones' Janet McTeer) is fond of speaking her truth into the universe. All three work at a fitness studio in Los Angeles and Leigh moves back in with them after Matt's death. 
Across 30-minute episodes, the nuances of Leigh's present and past are laid out, but not entirely. We see her and Matt at high and low points in their relationship, but there are a few too many flashbacks. In the present, Leigh and Matt's brother Danny (Jovan Adepo) discuss what they hate about how people treat them post-death, the inane questions they're asked. They work through the frustration and confusion by trying to hold on to parts of him, quite literally by fighting over his T-shirt: "You can get another husband," says Danny. "I can't just get another brother." 
Matt aspired to be a comic artist, something Leigh encouraged—though, in one of the many flashbacks, we see that she might have pushed too hard. As she finally returns to their apartment to sift through their life, she starts to realize the extent of her knowledge about Matt: A mysterious credit card in the freezer is one detail; Leigh not knowing her husband's phone passcode is another. The show could be a companion piece to Amazon's new series Forever, which includes an opening sequence where Maya Rudolph's character watches her husband come to the dinner table over and over, day after day. Could you see someone every day, live with them, confide in them, and still not truly know them?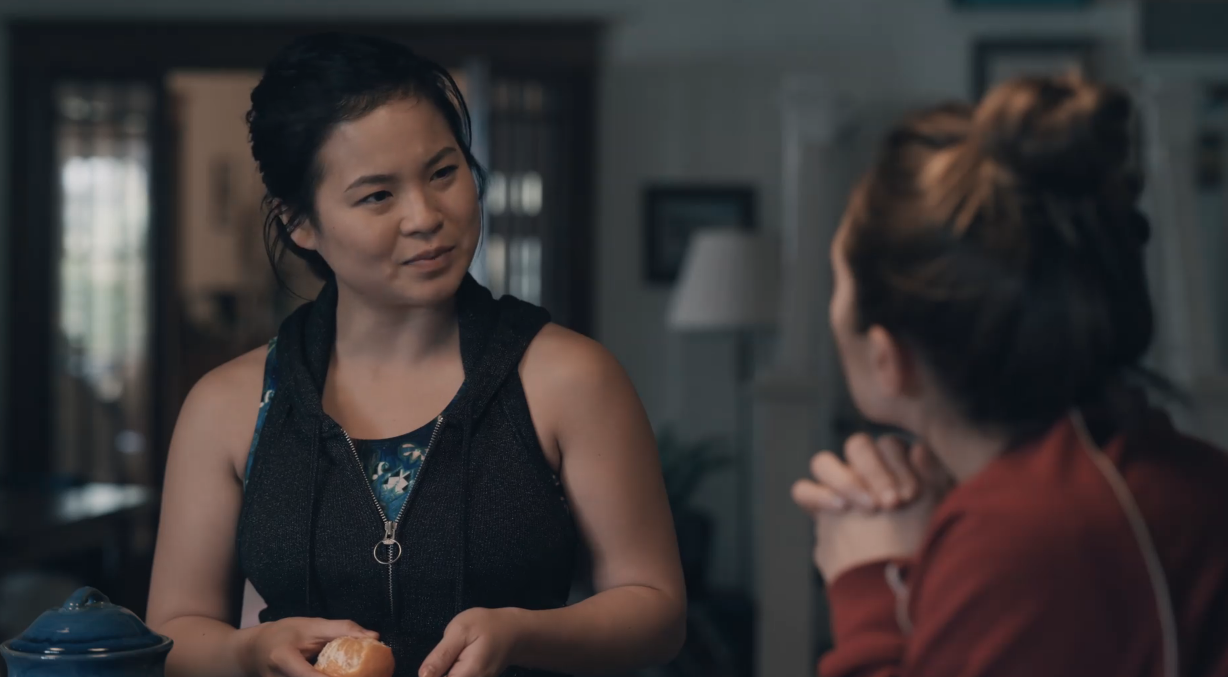 Of course, we see Leigh struggle with that. But it is somewhat frustrating that the show plays coy with Matt's cause of death, at least in those first four episodes. Olsen embodies not just the grieving widow, but a woman who isn't sure how to relate to anyone without coiling up in anger. A relationship with another widow takes an emotional turn at end of episode 3, in a stunning, near-silent scene.
In four episodes, the series sketches out the strained relationship between Leigh and Jules as she struggles to stay sober, as well as Leigh and her estranged father, but I found myself wanting to know more about her family dynamic, her upbringing, her friendships, her—and less about her husband. (Perhaps that is coming in future episodes, which will be released weekly.) Sorry for Your Loss follows the small details of the grieving process, but it also opens it up: The Facebook comments under the episodes are immediate reminders of how universal the experience is, and how everyone has their own unique ways of dealing with it.