This American Life is stretching out its storytelling muscles for a new show called Serial, but you won't hear it on the radio. 
Serial's producer Dana Chivvis says the podcast format was ideal for the show's investigative, longform approach, and that "radio shows and podcasts are sort of rethinking the business side, and how to organize around podcasting versus radio, so it's kind of the wild West."
It's true—podcasting is now a big business. This American Life also recently parted ways with its longtime distributor, Public Radio International, which adds an air of uncertainty and excitement to this experiment. 
But This American Life fans are legion, and they'll likely tune into Serial as well. The show, which debuted Oct. 3, is hosted and executive produced by This American Life producer Sarah Koenig, with co-executive producer Julie Snyder andThis American Life host Ira Glass as editorial advisor. Over the course of a season, they'll tell a story in serialized form, complete with cliffhangers, character development, and plot twists. It's sort of like a TV show, but you can't binge-watch this one.
"People kind of tend to tune in to radio shows when they're in the car or when they're doing something around the house, so often they come in in the middle of the story," Chivvis said. "With this particular format, you have to start with the first episode and move chronologically from there or you'll miss something. If you started watching True Detective in the third show, you wouldn't know what the hell was going on."
About a year ago, Koenig and Snyder came up with the idea for a podcast centered around stories that had happened during the week. When that didn't get the best reception, they refocused, and then Koenig started exploring the case of Baltimore teen Hae Min Lee, who was murdered in 1999 when she was a senior in high school. The idea took off from there.
A family friend of Adnan Syed, Lee's one-time boyfriend and the man convicted of her murder, reached out to Koenig about a year ago. Koenig had been a reporter at the Baltimore Sun around the time of the murder, and had actually written some articles about the Syed's defense attorney. 
"About two years after she lost his case, she was disbarred, and Sarah wrote a couple articles about her being disbarred," Chivvis explained. "The family friend came across her articles, and the woman is an attorney herself now. The defendant has always said he was innocent, so this friend has sort of been his champion the last 15 years. She said, 'Hey can you look into this case? I think his attorney botched it on purpose.'"
And so Serial's first story took shape. In the debut episode, "The Alibi," Koenig starts off by exploring how we account for time. She asks teenagers to remember where they were after school on certains days, or where they went at night. This leads into the story of Lee and Syed, and Koenig expertly unravels the Shakespearean tale and all its tragic chapters and verses. Soon, you're reaching True Detective levels of obsessed.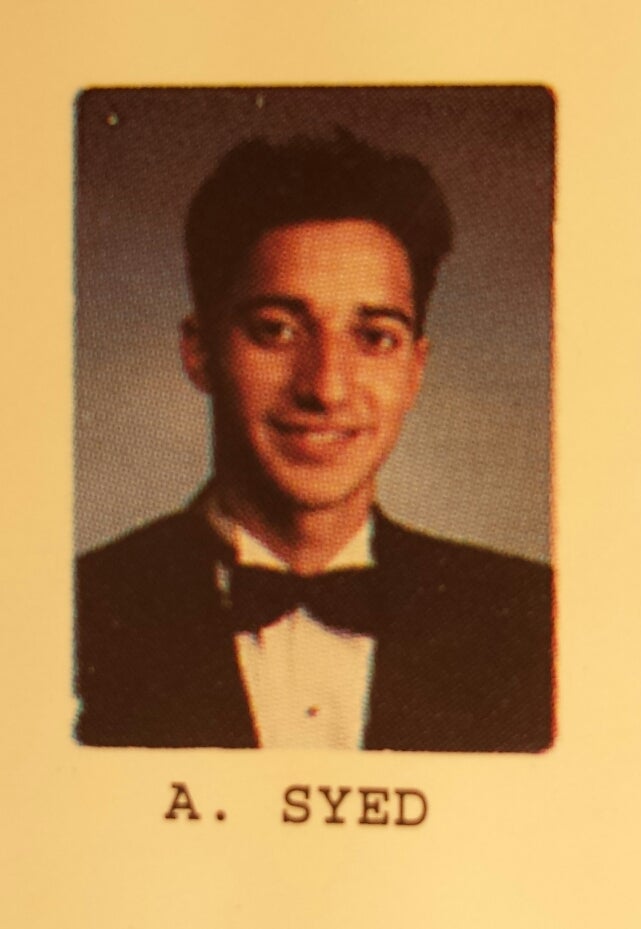 Photo of Adnan Syed, courtesy of Serial 
Not every season will be true crime-related, and Chivvis isn't sure what season two will hold just yet.
"When we started trying to describe Serial to people, the shows we pointed to as the best parallels were Sarah's longer shows, like "Dr. Gilmer and Mr. Hyde," she said. "So the general sensibilities of This American Life definitely carry through, but a lot of it is really Sarah's voice that defines the thing, coupled with the fact that Sarah and Julie are just brilliant women… and they know how to do this so well."
This weekend's debut episode will be on the radio, but the rest will be podcast-only. You can find the first two episodes here.
Photo by Meredith Heuer