"This song goes out to my therapist," Senses Fail lead singer Buddy Nielsen shouts before tearing into "Shark Attack" from 2006's Still Searching, the band's beloved breakthrough album. "Fuck him forever!"
Fans packed inside Austin, Texas' Mohawk rush the stage, their euphoria creating a sense of cognitive dissonance with the song's macabre chorus: "Just save yourself, 'cause it's too late for me / Just save yourself, 'cause I've lost everything."  
Senses Fail wrapped up the Quince Años Tour last month, commemorating the band's 15th anniversary by playing Still Searching in its entirety for the first time. The audience at Mohawk testified to the record's multi-generational appeal: Fresh-faced teenagers with Xs on their hands traded sweat with beer-swilling 30-somethings—roughly the same age as Nielsen, 33, the band's sole original member. He's joined these days by just two additional full-time musicians, bassist Gavin Caswell and veteran scene drummer Chris Hornbrook (Poison the Well, Trash Talk).
If you grew up during the mid-2000s, entrenched in the massively popular emo/screamo scene, Senses Fail's early records were gospel. On 2004's Let it Enfold You, the River Vale, New Jersey, crew perfected the crossover screamo formula, mixing sprightly guitar riffs, sing-song vocal hooks, and blood-curdling screams to elevate the muscular melodrama of standouts like "Lady in a Blue Dress" and "Bite to Break Skin." Though hardly a unique formula—Taking Back Sunday, the Used, and Hawthorne Heights all released similar albums the same year—Let it Enfold You captured a feral band at its nerviest, hell-bent on leaving a mark.
Yet Senses Fail's true commercial and artistic breakthrough came two years later with Still Searching, a pitch-black concept album that plunged listeners into the depths of Nielsen's depression. The record traverses mental illness, heartbreak, and loss of faith, all viewed from the perspective of a protagonist who eventually takes his own life, leaving medics to declare, "The time of death is half past 6," on album closer "The Priest and the Matador."
Still Searching was a pop milestone, peaking at No. 15 on the Billboard chart, the band's highest position to date.
"It felt special to make," Nielsen tells the Daily Dot. "We approached it with that mindset, of trying to make it special and trying to make it something that was gonna be not only successful, but withstand the test of time."
For all of its triumphs, the most remarkable aspect of Still Searching is its conventionality. Whereas My Chemical Romance adopted theatrical glam-n'-roll on The Black Parade and Underoath released the sprawling Christian metalcore opus Define the Great Line in 2006, Still Searching operates squarely within the confines of bleeding-heart screamo.
That's not a criticism: Rather than halfheartedly attempt to revolutionize their sound as their genre went mainstream, the members of Senses Fail wisely played to their strengths and performed with a new level of earnestness, conviction, and virtuosity on Still Searching. "Sick or Sane (Fifty for a Twenty)" soars with dueling guitar solos, "Bonecrusher" thrashes with proto-metal fury, aggro-ballad "Can't Be Saved" reworks Let it Enfold You's "Buried a Lie" with an indelible guitar melody and stadium-ready chorus.
By building upon the debut with improved production, bleaker lyrics, and a stronger sense of pacing and dynamics, the band crafted an emotional, engrossing experience that holds up better than its more experimental contemporaries. Nielsen worked through his own depression, anxiety, and heartbreak in real time, giving the record an eerie relatability and timelessness.
"You might have listened to some of our other records in a car with a group of your friends," Nielsen says. "You probably listened to Still Searching alone."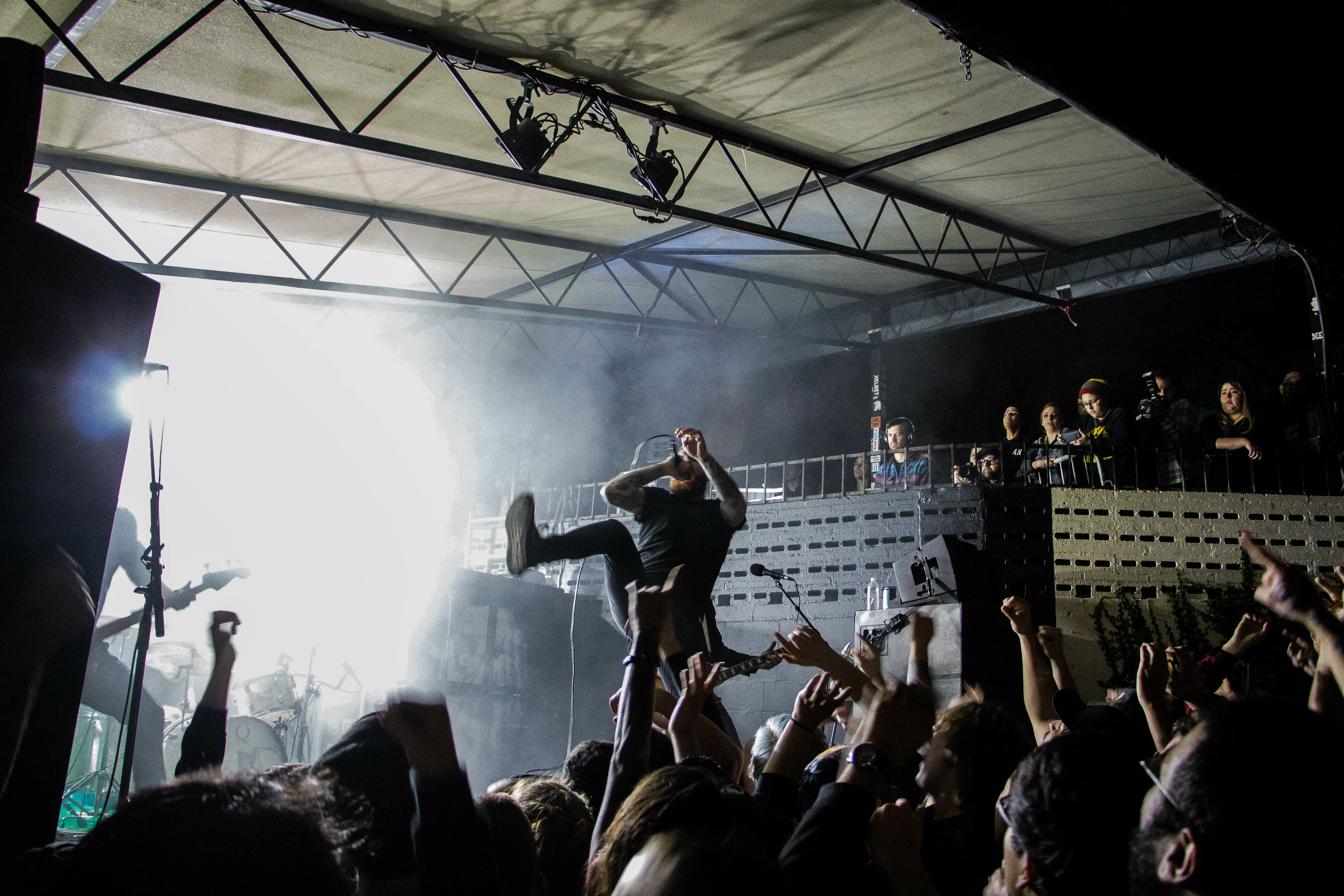 But time passes indiscriminately, and the years following Still Searching did not treat Senses Fail kindly. Members departed one by one—since forming in 2002, the outfit has seen nine staffers come and go. Record sales slumped as screamo became a punchline, in part because its outward emotional vulnerability became tied to mall-brat fashion and made for an easy bullying target.
Crowds dwindled on successive tours. After two lukewarmly received efforts, 2008's Life Is Not a Waiting Room and 2010's The Fire, the band's future hung in the balance.
"There's many times we should've broken up," Nielsen says. "It slowed down significantly, and that's why a lot of people left the band. When it's no longer as financially viable, you have to make a decision: Do I stick with something and figure out a way to work it into my life, or do I go and figure out another avenue?"
The band emerged from its turbulent period with 2013's Renacer (Spanish for "to be reborn"), a crushing reinvention that abandoned nearly all traces of pop in lieu of bludgeoning hardcore riffs and breakdowns. Nielsen's gang maintained their hot streak on 2015's Pull the Thorns From Your Heart, which features his most starkly confessional lyrics to date. He wrestles with his own sexuality and gender fluidity on the title track  ("I fucking hated myself / So I abused my soul, my heart, my body / For the sexuality I didn't choose"), and proclaims on "The Courage of an Open Heart": "I have learned to love myself / I have learned to care / I have learned to make peace with the sadness and despair."
As waning emo bands streamline their sound by mining from their successful highs, Senses Fail's newfound heaviness and blunt honesty register as a breath of fresh air. Nielsen's also proven one of the genre's most outspoken figureheads, discussing social justice and civil rights issues both onstage and via the band's Twitter, often taking President Trump to task for his policies.
https://twitter.com/SensesFail/status/858387408508731392
"When people are like, 'I'm not gonna listen to you because you're not respecting Trump,' I'm like, 'That cause is gonna break down very soon,'" Nielsen says. "You're gonna come to a show. You're gonna support Senses Sail. Your dedication to Donald Trump is not gonna outweigh the fact that you like Senses Fail."
Nielsen says he felt a greater need to start addressing hot-button social issues a few years ago, lest Americans forget that many people living in this country still reject progressive ideals.
"I travel the country, and I see these people that are not post-racial, that are not interested in gender or women's rights or anything like that," Nielsen says. "I live in the other version of America, which is a truck stop in a town with a McDonald's… People think this is some liberal bubble, but in reality, the bubble is the middle of the country. I travel the world, and I'll tell you the bubble is Kansas."
Trump lit a fire under Senses Fail to speak out against injustice. Just as the band fully seized its second wind, however, it nearly capsized as guitarists Zack Roach and Matt Smith left in 2016 to focus on their families. After taking the summer off to assess their situation, they decided to soldier onward. For Nielsen, who's expecting his first child with his wife, Priscilla, there was no other option.
"I was ready to give up," he says. "Then I found out I was having a kid. And I was like, 'I don't know what else to do, so I've got to make this work.' So we approached it almost like a new band."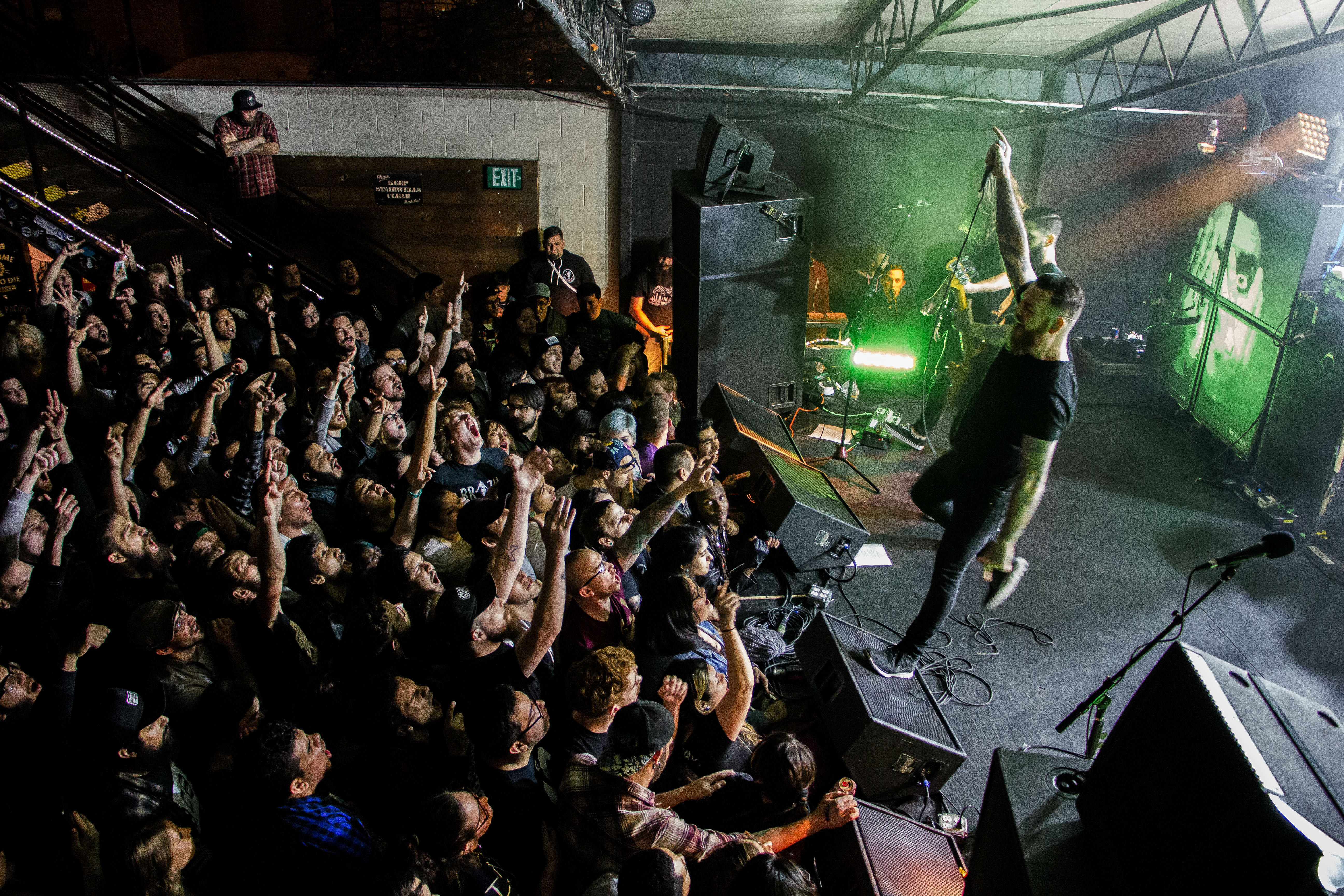 To coincide with the Quince Años Tour, the band released an acoustic EP titled In Your Absence in March and is working on a new full-length, which Nielsen says could fit neatly between Let it Enfold You and Still Searching. As Senses Fail reflects on 15 years together, Nielsen feels newly invigorated about the band's future.
"I think there's always been a part of me that's been holding back, thinking that it's gonna end and I better get ready for something else. But this time, I'm going 100 percent in," he says. "People are genuinely interested in what we're doing, because I think they can tell that we still have something special to give to people—whatever that is."