A year later, it's Friday again, it's still Rebecca Black's moment, and she remains a person of interest.
Love her, hate her, but once a week you can't avoid her.
A year after her producers uploaded her "Friday" music video to YouTube, Rebecca Black remains a person of interest.
Scott Lamb of Buzzfeed has written the definitive history of "Friday"'s first anniversary, from its pickup by The Daily What to its march to infamy via Tosh.0.
But what I found fascinating is that the execrably catchy music video, and Black herself, haven't seen a large jump in mentions for the occasion. Instead, a search on Topsy, the social-media search engine, reveals that the level of attention directed at the teen meme queen has stayed steady. (It doesn't even pop on Fridays, as one might think.)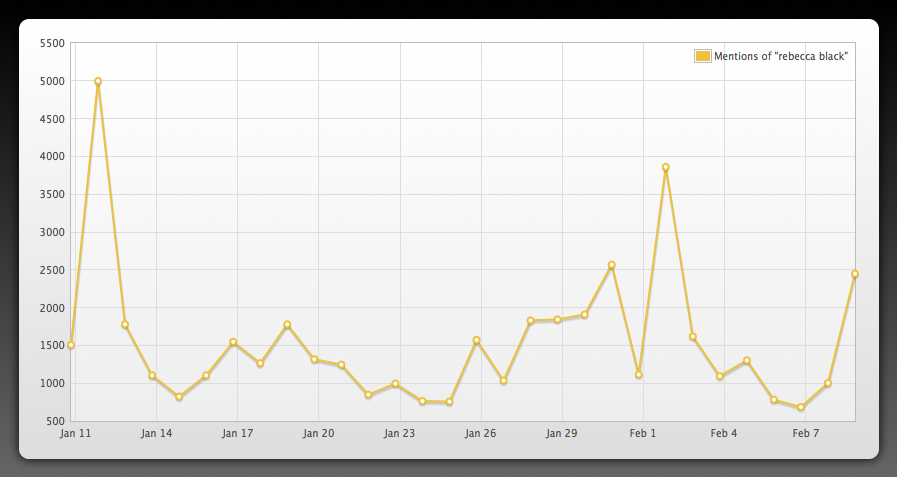 Here's a collection of reactions to the anniversary on Twitter:
Pure, uncut internet. Straight to your inbox.