When television first began to arrive in American homes in force in the 1940s, pre-existing networks dominated the young medium. ABC, NBC and CBS—collectively known as the "Big Three"—had all started as radio networks, giving them a leg up on the minimal competition. It took the emergence of cable television decades later to threaten this hegemony.
It's one of the great thrills of the podcast era that when this new medium emerged, things shook out a little differently. Sure, traditional media companies and outlets ranging from CNN to ESPN launched popular podcasts, and the BBC and NPR in particular continue to exert a huge influence on the medium and produce some of its most popular shows. But over time, entire new, exciting podcast-focused networks—How Stuff Works, Nerdist Industries, and Earwolf, among many others—emerged from the ether and became every bit as pervasive, influential, and successful as any traditional media outlet working in the medium.
Often the organic outgrowth of a single popular podcast, podcast networks are exciting entities. Grouping multiple shows under the same umbrella has given podcasts opportunities for exposure, branding, and cross-pollination they could never get if they went it alone. And you've only got to look as far as the networks to find many of the best shows and the most interesting content the medium has to offer.
Of course, there's still the question of where to start. Podcast networks can be vast places—Nerdist Industries, for instance, hosts over 20 shows. With that in mind, this week Podspotting singles out five of the best podcast networks.
The tone: A geeky, runaway zeal for all things nerd—from astrophysics to Doctor Who—that's almost always inclusive and friendly.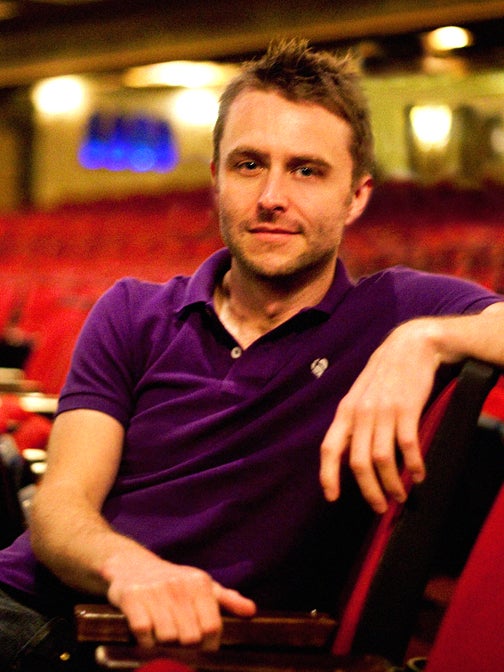 The brainchild of: Chris Hardwick (right). The comedian, actor, and TV host has built an unlikely little empire out of The Nerdist, which includes a performance space in Los Angeles, a YouTube channel, a BBC America spinoff, and more than 20 podcasts, and Hardwick serves as something of an affable face for geek culture in general.
The flagship podcast: The Nerdist. Started in February 2010 and now nearly 300 episodes old, The Nerdist features Hardwick and cohosts Matt Mira and Jonah Ray in a series of relaxed, riff-heavy interviews with figures from film, music, television and science.
What else is there? When spelunking the depths of Nerdist Industries, your next stop should be The Nerdist Writer's Panel. Supernatural writer and The Thrilling Adventure Hour cocreator Ben Blacker hosts panel discussions with writers from the worlds of TV, film, comic books, videogames, and more. Whether chatting with comic book writer Ed Brubaker or the writer's team from Breaking Bad, Blacker's discussions are required listening for any aspiring scriptwriter out there—and plenty interesting for everybody else, too.
The Next step: The JV Club. As it turns out, sincerity and comedy are compatible after all. In The JV Club, actress Janet Varney interviews a range of talented women from Alison Brie to Christina Hendricks. Rather than the free-floating conversations that define most podcast interviews, Varney comes from a specific angle: discussing the guest's experience growing up and facing the challenges of adolescence. The result is equal parts funny and poignant.
2) SModcast Network
The tone: The SModcast Network's tone is, not surprisingly, largely similar to the tone of Kevin Smith's movies: unabashedly nerdy, unashamedly foul-mouthed, and deeply in love with pop culture in general and film and comic books in particular.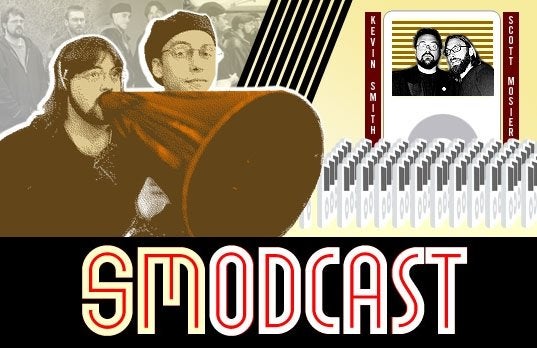 The brainchild of: Kevin Smith. The filmmaker and actor behind Clerks, Chasing Amy, Dogma, and others was already renowned for his skills as a raconteur from his perennially popular live question-and-answer sessions, so his massive success as a podcaster comes as no surprise. He's a born host.
The flagship podcast: SModcast. A free-flowing weekly podcast with Smith and longtime producer Scott Mosier, SModcast began in 2007, and the entire network—home to about two dozen podcasts and a YouTube channel—owes its success to the simpatico, funny original.
What else is there? Assuming you like Batman—and really, what kind of monster doesn't?—Fatman on Batman should be your next stop. Fatman on Batman is a perfect example of the kind of specificity made possible only by the Internet, and features Smith talking with a wide range of Batman-related personalities, from Batman: The Animated Series writer Paul Dini to iconic Batman actor Adam West. It's as focused as podcasts come, but Smith's deep love for the character shines through and makes every conversation a joy.
The next  step: SMovieMakers is an irregular podcast, but it's always worth listening to, especially for aspiring filmmakers. Smith chews the fat in a series of intimate discussions with other filmmakers, including B-movie legend Roger Corman and actress and director Penny Marshall.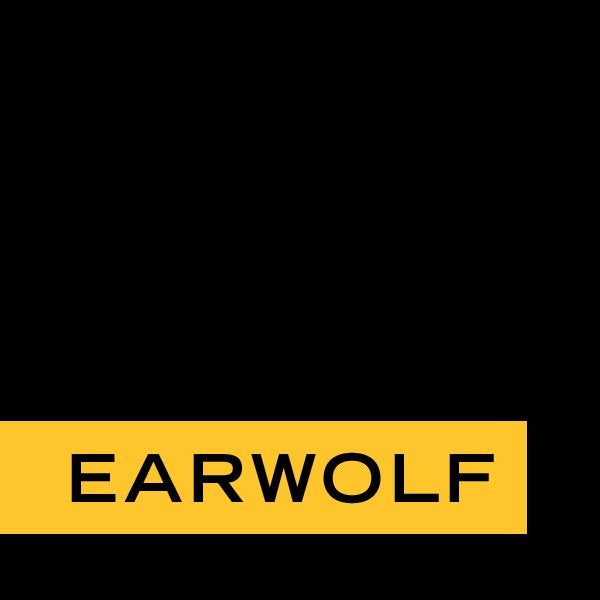 3) Earwolf
The tone: If it's a word that you'd associate with "funny"—irreverent, goofy, sardonic, hilarious, cheeky—then it's probably a good way to describe most Earwolf shows, although the network's focus is expanding all the time.
The brainchild of: Scott Aukerman. Writer, comedian, actor, television personality and all-around professional side-splitter Aukerman was a writer and performer on legendary sketch program Mr. Show with Bob and David, and he hosts both Earwolf's flagship podcast Comedy Bang Bang and its IFC television counterpart. He also created the viral sensation Between Two Ferns with Zach Galifianakis.
The flagship podcast: Comedy Bang Bang. A true variety show in podcast form, Comedy Bang Bang began as a live show before transitioning to a radio show and ultimately a podcast. It features relaxed conversations between Aukerman and a guest, game segments, comedy songs, and more. As with seemingly every podcast, Jon Hamm has appeared as a guest, as has Adam Scott, Aziz Ansari, Andy Richter, Donald Glover, Margaret Cho, Patton Oswalt, and a great many others.
What else is there? The first show to be added to the Earwolf roster and present since the network's launch, Sklarbro Country. Although a lot of folks try, it's a small group of podcasters that can ramble, without much direction, at great length and still be funny. That rarified list includes Jimmy Pardo, John Oliver and Andy Zaltzman of The Bugle, and brothers and comedians Randy and Jason Sklar, whose Sklarbro Country is nominally a sports discussion show, but in practice covers everything from indie rock to comedy, and includes great impressions and guests. If you're wondering where to start, the Onion AV Club recently tapped Randy Sklar to pick some of his favorite episodes.
The next step: Although Earwolf's most famous shows are comedy podcasts, the network is broadening its range all the time. Jeff Ulrich's Wolf Den covered the business of podcasting, while Seth Godin's Startup School shared tips for starting a business. The network has also recently expanded into music podcasts, with two shows deserving special mentions: Shots Fired and Nocturnal Emotions with Har Mar Superstar. Shots Fired is a smart, funny hip-hop discussion show with music journalist Jeff Weiss and MC Nocando, while Nocturnal Emotions with Har Mar Superstar features the singer discussing embarrassing moments with guests ranging from the Black Keys' Patrick Carney to Arrested Development's Alia Shawkat.
The tone: An uncensored guy's clubhouse where the commentary is ranting and acerbic.
The brainchild of: Adam Carolla. The occasionally controversial, occasionally bitter comedian, writer, and TV and radio host—and former cohost of The Man Show and Loveline—is, despite (or perhaps because of) his love-him-or-hate-him personality, an immensely talented host.
The flagship podcast: The Adam Carolla Show is the enormously popular linchpin of Carolla's podcast network. Released daily, it has the feel of a radio show; the guests sometimes take a backseat to Carolla's commentary, which is wide-ranging. Carolla's occasionally courted controversy from both likely corners (the Gay and Lesbian Alliance Against Defamation) and unlikely corners (the Philippines), but the vitriol is usually balanced with Carolla's overall sincerity and sense of humor.
What else is there? Alison Rosen Is Your New Best Friend gives Carolla's various podcasts a run for their money as the best thing on the network. Carolla's newsperson on The Adam Carolla Show, Rosen's own podcasts puts her many talents to work—she's a regular commentator on Fox News' Red Eye and a talented writer for an array of publications including McSweeney's, Spin, and The Village Voice—with a bubbly, fun show that includes interviews with personalities from Paul F. Tompkins to Andrew W.K. to Bobcat Goldthwait.
5) Maximum Fun
The tone: Equal parts scholarly and boyishly, unironically enthusiastic. More than any other network, Maximum Fun's array of shows best synthesizes podcasting's bookish public radio wing with the irreverent glee of the best comedy podcasts.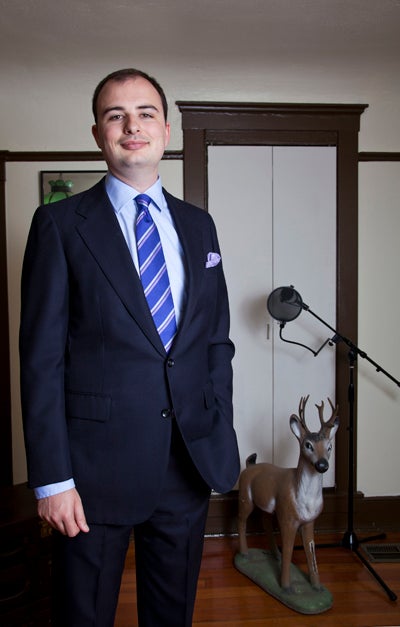 The brainchild of: Jesse Thorn (left). The public radio show host and producer got his start on campus radio at the University of Santa Cruz, California, where he first launched the variety show The Sound of Young America, which gained fame as a podcast and was eventually picked up by Public Radio International.
The flagship podcast: Bullseye. Formerly The Sound of Young America, Bullseye finds Thorn combining the preparedness of Terry Gross with his own signature friendly curiosity for a series of interviews with a wide range of actors, comedians, musicians, and other pop-culture players, from Ice-T  to Bob Newhart. Other guests—frequently, commentators and critics—pop in to recommend some of their favorite TV shows, films, music, and more, while Thorn himself likewise shares recommendations ranging from other podcasts to albums to, in a recent episode, Mel Brooks' daffy History of the World, Part 1.
What else is there? The place to start is Judge John Hodgman, the exceedingly funny and frequently thought-provoking podcast in which writer and comedian John Hodgman has a crack at the messy disputes of listeners. But Podspotting has already written at length about Judge John Hodgman, so let's set our sights on a different Maximum Fun show: International Waters. A sort of shaggy, even more ephemeral counterpart to NPR's Wait Wait … Don't Tell Me!, International Waters brings together a team of comedians from the United States and a team of comedians from the United Kingdom to face a gauntlet of pop-culture quiz questions in an attempt to determine, once and for all, which country is best … or, at least, best at remembering cultural flotsam.
The next step: The Memory Palace. Nate DiMeo has an impressive resume: He wrote the knee-slapping Parks and Recreation tie-in book Pawnee: The Greatest Town In America and has contributed to public radio shows like All Songs Considered and Marketplace. He brings his talents as a producer to bear on The Memory Palace, a sometime-sad, sometimes-funny short podcast in which DiMeo shares stories of the past from a thoughtful, humanist perspective. A great example is Episode 46, which examines the story of the Donner Party, a famously ill-fated pioneer migration from Missouri to California.
Nerdist logo via Facebook; photo of Chris Hardwick by Chris Glass/Facebook; photo of Jesse Thorn via Facebook, photo via Alison Rosen
Correction: A previous version of this story misidentified the name of the John Hodgman's podcast. It's called Judge John Hodgman. We regret the error.