Here at the Daily Dot, we swap GIF images with each other every morning. Now we're looping you in. In the Morning GIF, we feature a popular—or just plain cool—GIF we found on Reddit, Tumblr, or elsewhere on the Internet.
During the 2009 MTV Video Music Awards, three months after the death of Michael Jackson, a group of dancers paid tribute to the King of Pop through performances of his greatest hits, including "Smooth Criminal."
When it came time for the group to perform Jackson's famous "anti-gravity lean," three of them were just not able to pull it off.
Their failure could be chalked up to a variety of reasons, but the most obvious was their inability to execute Jackson's patented shoe design properly. 
Patent No. 5,255,452 for Jackson's "Smooth Criminal" shoes was granted in 1993. It details a shoe system in which a slot in the heel is used to slide into a peg on stage so Jackson could "lean past his center of gravity without toppling," USA Today reported a week after his death.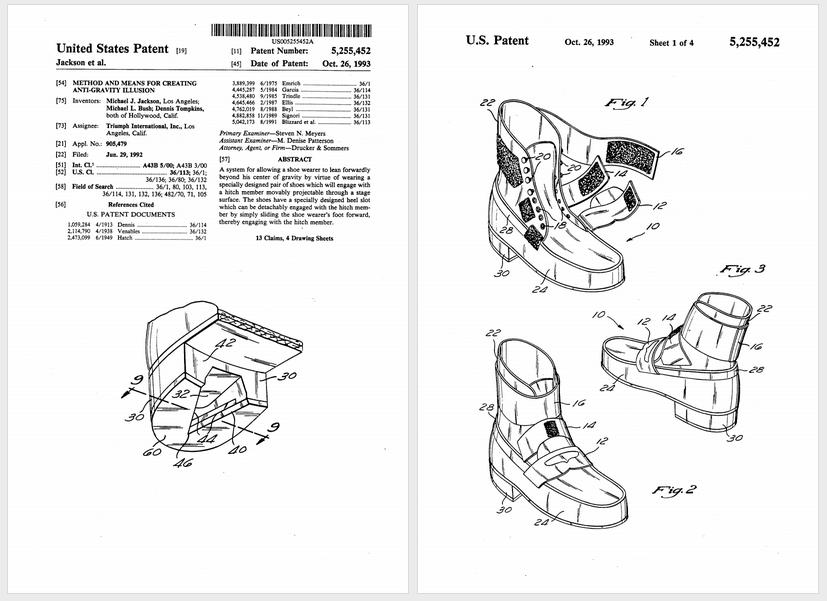 The following GIF of the patent in action was taken from a CBS program. It piqued the curiosity of Reddit's r/GIFs community this past weekend, collecting 619 comments. 
"This information still does not help me to utilize this maneuver at the club," mattnificent commented. "Thanks for nothing."
"I feel like I just found out that Santa isn't real," kindfulness added.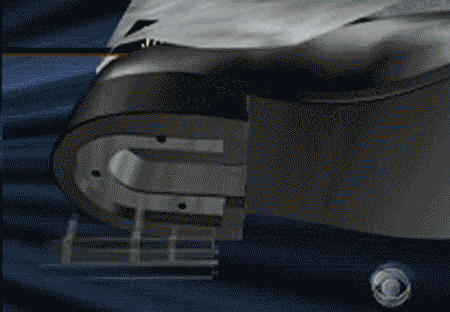 H/T Reddit | Photo by Abi Skipp/Flickr