Eighty-two thousand one hundred and seventy-eight bucks: This is how much Floyd Mayweather Jr. earned for each punch he threw Saturday night against Mexico's Saúl "Canelo" Álvarez. The match will go down as the biggest boxing event of the social media era.
Mayweather earned an unprecedented $41.5 million from the lopsided fight against the 23-year-old Mexican phenom. Mayweather extended his historic undefeated streak to 45 in front of a sold-out crowd at Las Vegas's MGM Grand Garden Arena.
"Seventeen years, and I'm still going strong," Mayweather said after the fight. "I think had I pressed the attack earlier, I could have gotten the stoppage, but I am very happy with my performance."
If you didn't shell out $65 to catch the bout on Pay Per View, or take your chances with one of the pirated streams, here are the greatest moments.
 
1. Mayweather's star-studded procession
Over his storied career, Mayweather has strutted into the ring with the likes of 50 Cent and wrestler Triple H. On Saturday, those two positions were filled by none other than Justin Bieber and a shirtless Lil Wayne rapping "A Milli." Both escorts instantly became Twitter trending topics. And thanks to tweets from their accounts (which have 57 million followers combined) following the match, they've trended on and off Sunday morning.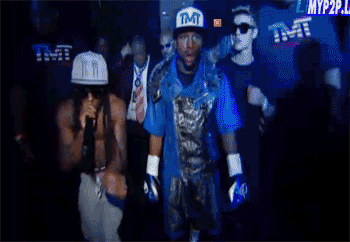 2. The human punching bag
Through all the social media noise and Mayweather's hype machine, an actual boxing match did go down and Alvarez was on the receiving end of most of the punishment. Alvarez landed 117 punches to Mayweather's 232, ESPN reported.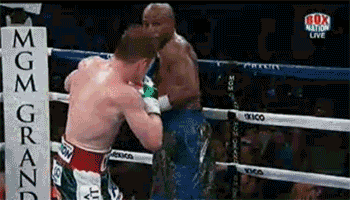 3. Spot the celeb
Actor Denzel Washington, NBA analyst Charles Barkley, and supermodel Heidi Klum were just some of the 16,746 people to catch the fight live. The list of celebrities also included actor Jack Nicholson in all his glory.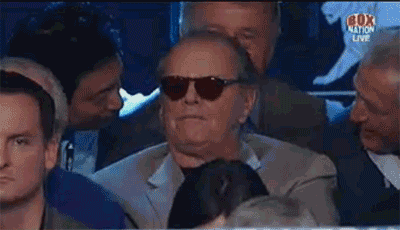 4. Un-Belieberable
While Mayweather posed for photographs following his win, Bieber stood off to the side looking completely lost.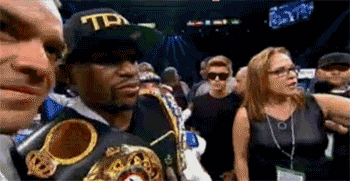 These tweets pretty much sum up the general consensus on Bieber's cameo.
Floyd Mayweather enters ring w Justin Beiber. aka doing Reverse Miley Cyrus. accessorizing with white people pic.twitter.com/8RVpU5zLbs

— Baratunde (@baratunde) September 15, 2013
@baratunde Suspect Floyd's doing it for the social media halo clout effect.

— Andrew D. Nystrom (@adnys) September 15, 2013
Photo via calciofication/Tumblr | GIFs by Fernando Alfonso III