Less than five minutes into Weakness Is the Brand, Maria Bamford tempers expectations about her comedy in a way that's personal but also extends beyond the stage. "I adore a two-star experience," she says, referring to a local deli, but also underscoring the title of the special. Maybe not everything has to be amaaaaazing?    
Maria Bamford: Weakness Is the Brand
RELEASE DATE:
1/28/2020
DIRECTOR:
Robert Cohen
STREAMING:
Amazon Prime, YouTube
Maria Bamford knows her brand in this solid hour special.
It's something Bamford wrestles with in the new hour special, coming back to themes of self-improvement and leveraging flaws into mindful moments. When Bamford performed at the Moontower Comedy Festival in 2016, she told the audience she has a "four-year turnaround" on jokes. So she's on schedule here: Weakness Is the Brand (produced by Comedy Dynamics) is her first special since 2017's Old Baby, in which she experimented with the standup format and did sets for smaller crowds. She performed her 2012 special, The Special Special Special!, for an audience of her parents. More recently, Bamford has been soliciting people on Twitter for one-on-one sets in whatever town she's performing in, as a way to rehearse and combat stage fright.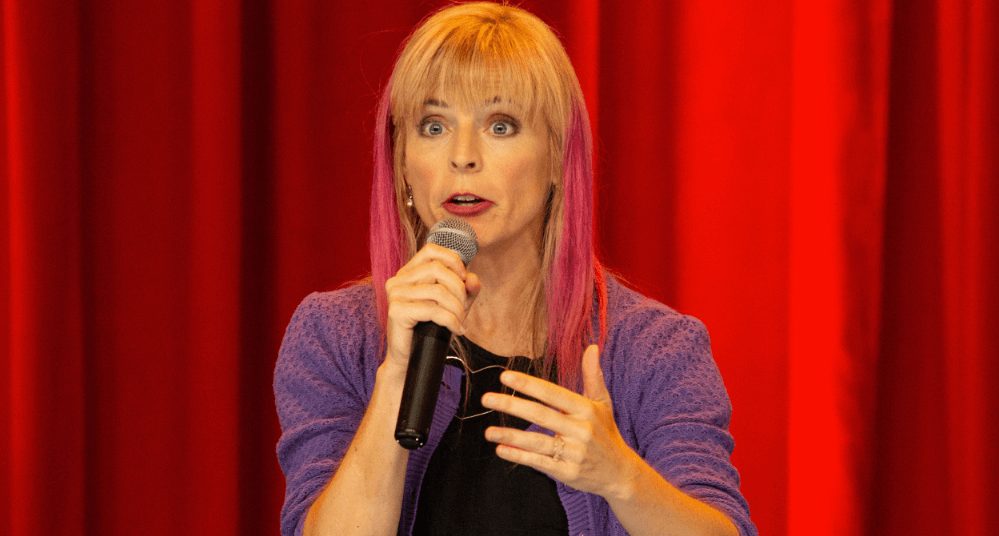 Weakness Is the Brand returns to a more conventional format. Filmed in Los Angeles, the special finds Bamford only grazing material about mental health, something she's been very open about in the past—and is channeling into a new Topic talk show called What's Your Ailment?! She's on stabilizing antipsychotics, so she shifts her focus elsewhere. 
Bamford has material about internet spats! Her January 2019 essay, "Letter From the Future," was called out as transphobic; she took it as a learning experience and apologized. When the publisher declined to remove the piece, she got to "teach someone a lesson I just learned," her own personal "Well, actually" moment. She talks about filing a restraining order against Donald Trump, something Bamford actually did in 2018, livetweeting the bureaucratic process—and the limitations of her action. She tried, but she failed. That's OK. That's maybe even the brand? 
Then she looks outward: "We cannot physically harm the president of the United States, but it is not illegal to lead him into a bramble, some uneven pavement, rocky terrain."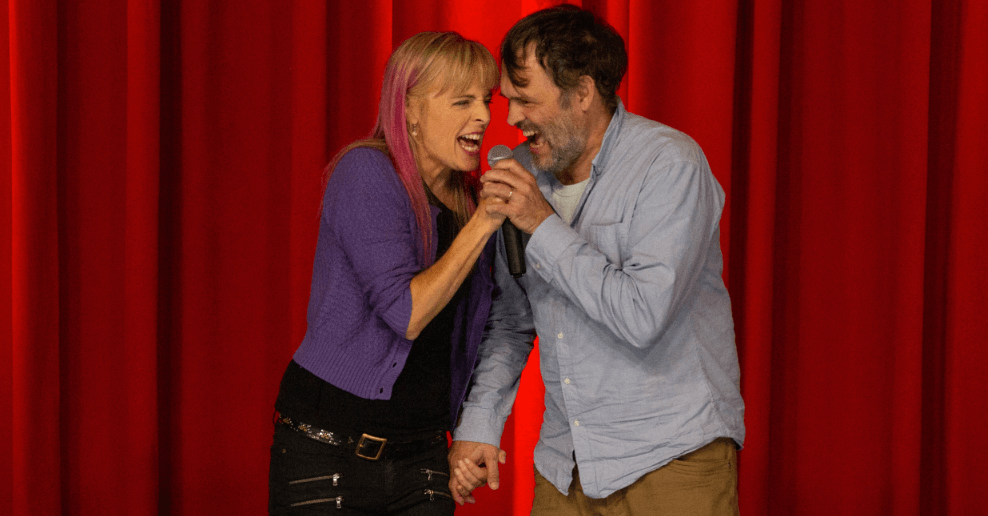 One of the more trenchant segments is a story about negotiating pay to speak at her alma mater in 2017, which extends to bigger conversation about women asking for what they're worth. Bamford does skip around a bit, leaving some thoughts hanging or unfinished. It's clear she has her material organized in a way that makes sense to her—the shifts into voices or impressions might be markers of sorts. But there's also something freeing in experiencing a set that's a little more spontaneous—or at least feels like it. "The important thing about standup comedy is to call whatever you're doing standup comedy," she advises.  
For the closing number, Bamford's husband, artist Scott Marvel Cassidy, joins her onstage for a duet, and the end credits feature an interview with her parents. While Bamford tempered expectations early on in the special, it's not because she doubts herself or her material. She's arrived at a place where she knows herself—and her brand—better.