Following in the footsteps of Kim Kierkegaardashian and Justin Buber, Ke$hek is the latest pop-culture/philosophy mashup to entertain (and possibly befuddle) Internet audiences.
Ke$hek is a Tumblr account that combines the words of eccentric Slovenian philosopher and critic Slavoj Žižek with GIFs from Ke$ha videos. Or, even more terrifyingly, Ke$ha quotes with Žižek GIFs.
Žižek may be a bearded intellectual who publishes books with titles like God in Pain: Inversions of Apocalypse, but he's no stranger to the A-list. For the last couple of years, he's been plagued with rumours that he's secretly friends with  Lady Gaga—a hoax which spread far enough that the New York Post and Salon.com were taken in. The idea of the grim-faced, Marxist Žižek hanging out with party-girl starlets is strangely irresistable, as evidenced by the L.A. Times writing what could most accurately be described as Slavoj Žižek/Lady Gaga fan fiction.
As for Ke$hek, its GIFs run the gamut from biting …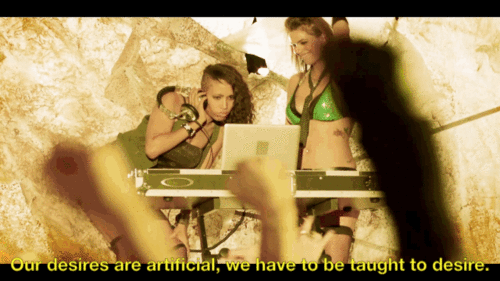 … to political …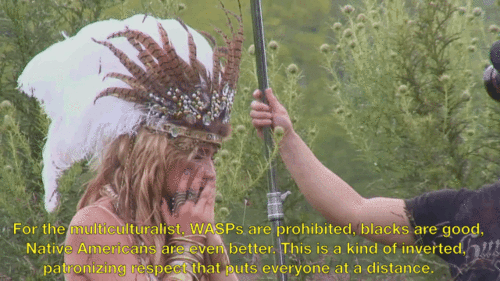 … to surreal: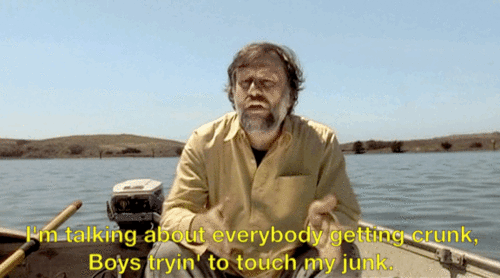 While Žižek's reactions to the Lady Gaga rumours have been less than enthusiastic, it seems safe to say that Ke$ha, as a professional self-parody artist, would see the funny side. Especially since in some cases, it's difficult to see where Ke$ha ends and Žižek begins: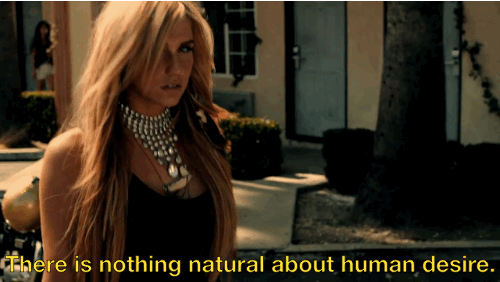 Photo via Ke$hek/Tumblr